ANNOUNCEMENT! LAUNCHING THE AWIN TOKEN [BRONZE - SILVER - GOLD]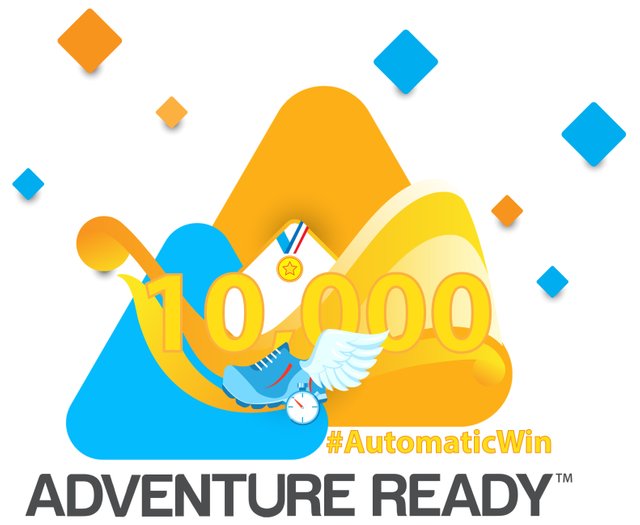 Successfully stepping your way to 10,000 steps before 10am!
That's what we call starting your day off on the right foot!
Make sure you take a screen capture proof and post it to your end of day @Actifit Report along with the #AutomaticWin Hashtag to qualify!
Now that you have an #AutomaticWin under your belt any thing extra that you do is a bonus!
---
---
Have you achieved An #AutomaticWin? Great!
An #AutomaticWin grants you the following:
NEW! Collect 1 AWIN Token
With possible Upgrades to Bronze, Silver, or Gold levels.
Read bellow for more about that!
---
THE AWIN TOKEN
---
At @AdventureReady we aim to reward those of you making intentional moves toward supporting the Steem Blockchain and using the @actifit app to track your steps. It is our goal to help you (everybody!) consistently establish better and more healthy lifestyles.
You are looking for motivating ways to get paid to lead an active and intentional health and fitness lifestyle right? That's a revolutionary idea we would like to support!
In conjunction with the AFIT tokens you collect by tracking your steps with the @Actifit dApp now you can also earn 1 AWIN Token for every #AutomaticWin you achieve!
The AWIN Token is a smart media token built on the Steem Blockchain. It's purpose is to track and reward your fitness achievements. The AWIN Token can be accumulated, traded, upgraded, and implemented to purchase @AdventureReady training services.
VALUE
The AWIN Token's value is derived directly from three compounding methods:
Achieving an #AutomaticWin takes intentional physical exertion on your part and that's got to count for something right? 10,000 steps before 10am gets you 1 AWIN Token in recognition of your efforts!
AWIN Tokens, once earned, can be upgraded to the Bronze, Silver, or Gold levels. This conversion is achieved by supporting the Steem Blockchain when you remove a select amount of Steem from circulation. (more about that below.)
The upgraded Bronze, Silver, and Gold AWIN Tokens (mentioned above) can then be used to access an @AdventureReady Training consultation from one of our certified health and fitness specialists.
This service is currently listed on the @Actifit Market Place with more products and services to come!
---
---
HOW TO UPGRADE THE AWIN TOKEN
Simply following these steps:
Step 1
So you have an AWIN Token that you would like to upgrade? Simple! Transfer 1, 10, or 100 Steem to the @null account.
WARNING!
This is how you BURN Steem on the Steem Blockchain so please be sure that you are 100% alright doing this as once it is done this Steem will be forever out of your wallet and gone from circulation.
WHY DO THIS?
Every Steem unit that is burned hypothetically increases the value of Steem by reducing it's inflation rate, which is around 4% right now according to best estimates.
Inflation has a two fold result in that it erodes value thereby encouraging spending here on the Steem Blockchain. At the right rate this creates a virtuous cycle encouraging economic transactions. At the wrong rate this can be devastating as it makes stability and the accumulation of wealth for the future impossible.
Step 2
Transfer your AWIN token back to the @AdventureReady Account using your Steem Engine Account. Make sure that you leave me a memo note with the amount of Steem that you BURNED.
Step 3
Upon recieving your transacted AWIN and checking the @null account to verify it's authenticity I will issue the corresponding upgraded AWIN Token (Bronze, Silver, or Gold) to your Steem Engine account!
Please note that this implementation will take place during the times that I am rewarding #AutomaticWin's on the Steem Blockchain.
---
CONVERSION CHART
1 AWIN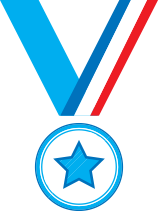 ---
---
1 Steem Burned = 1 AWIN Bronze Token [AWINB]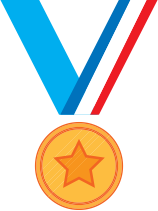 1% off of training rates.
10 Steem Burned = 1 AWIN Silver Token [AWINS]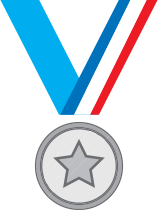 10% off of training rates.
100 Steem Burned = 1 AWIN Gold Token [AWING]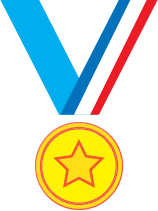 100% off of training rates! [FREE!]
---
FUNCTIONALITY
Now that you have upgraded your AWIN Token they can be held on to, traded on the Steem Engine Exchange, or spent to purchase an @AdventureReady consultation (and more products and services to come!).
NOTE
Of course the other way to purchase an @AdventureReady Training consultation with @wil.metcalfe will be to head over to the AFIT Marketplace where you can purchase his (or the other fitness & dieticians) services for AFIT Tokens that you earned using the @Actifit dApp! Currently that is priced at 3800 AFIT.
---
---
How To Check Your AWIN balance
By logging into Steem Engine you can easily check your AWIN balance:
https://steem-engine.com
---
© 2019 Adventure Ready