♨Abandoned ASW contest♨ Theme "RUST" :: My entry
Hello steemitians!
Hope you all are happy and enjoying your life!
This is my entry to the unique contest created and running by @customnature!
I was roaming around the photography contrst posts and this one caught my eye! The contest is not a professional photography contedt as they are looking more into the subject and the story behind it rather than pro quality photographs! I am so much interested to take part as I am also not a professtional photographer ! I am just a casual guy who click photos on his mobile and make blogs about it. So this one is a perfect match for me!
You can check the link below and feel free to join!
---
---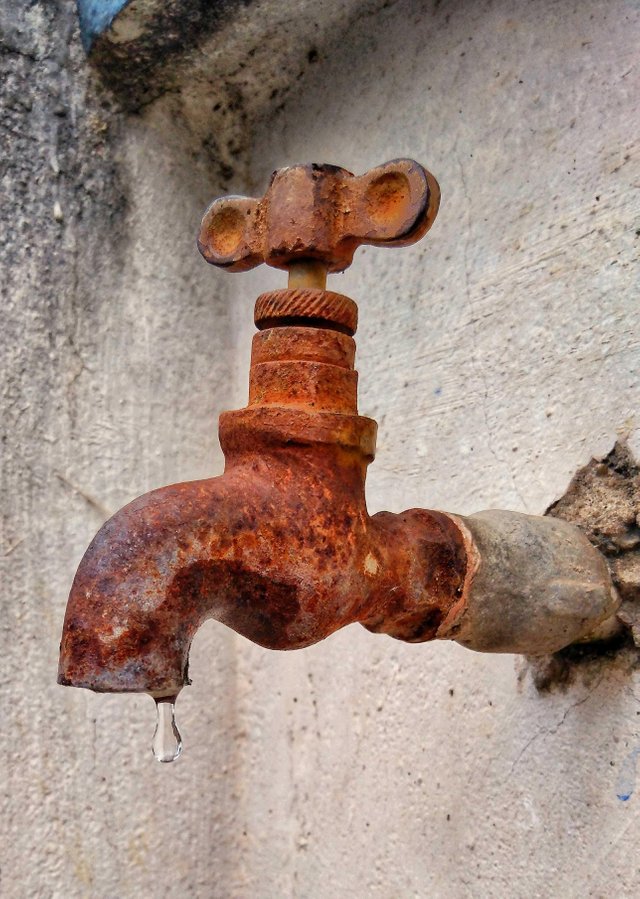 ---
---
In our terrese there is a water tap which is used very rarely, specially when we have to wash the teresse floor! Due to being in an open place... It got rusted years ago! So, I think it would be a good example of the topic.
I open the tap for a bit and then close it to catch a water drop ! After clicking for a couple of time.. I got exactly what I wanted to capture and it really looks good right?
I live in India and its a tropical country. So things made of iron or have iron as a composition take rust easily in here, specially if they are in open places like this one!
---
---
Below are my Camera Settings For the Photos...
Device used: Android Smartphone
Device name: ZTE Nubia Z11 miniS
Camera: 23-megapixel single rear shooter
Flash: Off
Exposure time: 1/25
ISO: 700
Aperture: 2.02
Edit: Snapseed
---
---
Also, don't forget to watch my recent blogs on photography!
💫WELCOME TO THE FAIRY LAND💫 A UNIQUE THEME OF DURGA PUJA FESTIVAL
💢Awesome paintings by child artists💢 :: Visiting an art gallery created by children
---
---
Thank you for visiting!
You are awesome!
If you like my post, please upvote, resteem and leave a comment. You can follow me for more interesting facts and photography posts!