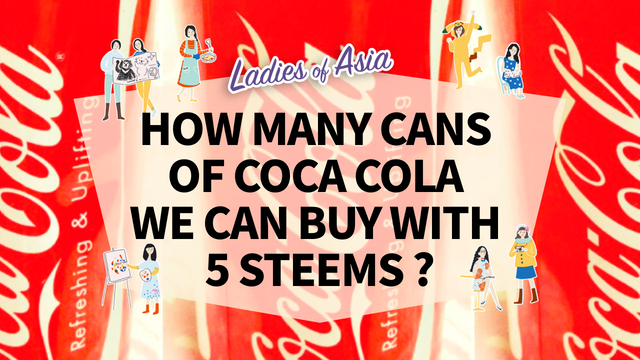 Hi everyone! @LadiesofAsia are back again to share fun and cultural diversity across Asia Pacific. We've been away for a few weeks, have you missed us?

This week we've tried something new and different and hope you will like it. For the first time, @LadiesofAsia have produced a video. It's our entry for the "What can you do with 5 Steem challenge" organised by @promo-mentors and sponsored by @fundition. This challenge is for Steemians to show the rest of the world what we can do with 5 Steem in our countries. We thought it would be the perfect challenge for us, as this is what we do in our posts every time. For this challenge, we have gone shopping to see how many cans of coca cola we can buy in our country. Take a look at our video which we have uploaded to Youtube, and Instagram here.

From the video, you will see that six of use took part in this challenge. @mrspointm from China couldn't join us, and @kawaiipower from Japan sent us this "A coke can is about $1.30 at vending machines in Japan, so you can buy about 4 cans for 5SBD ! They are much cheaper at stores, so I rarely buy them from vending machine but I think many tourists buy drinks from vending machines so they do not have to speak Japanese"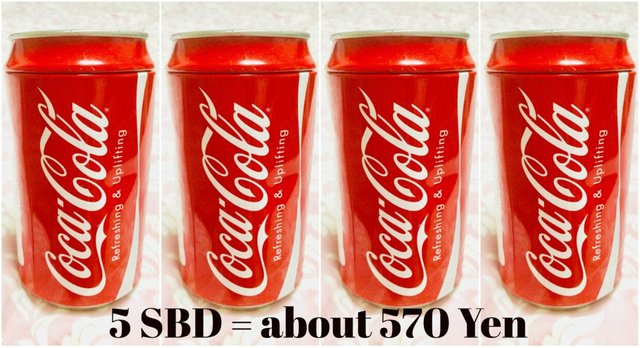 And now back to the video. We've prepared this summary for everyone, showing the cans or bottles of coke that we can buy in our country. Did the results surpise you? How many cans of coke can you buy with 5 Steem (roughly USD4) in your country? Or better still, if you''re already on Steemit, why not join in this challenge yourself? You can find the details here. If you're not on Steemit yet, you can join here. Till next time, bye!!!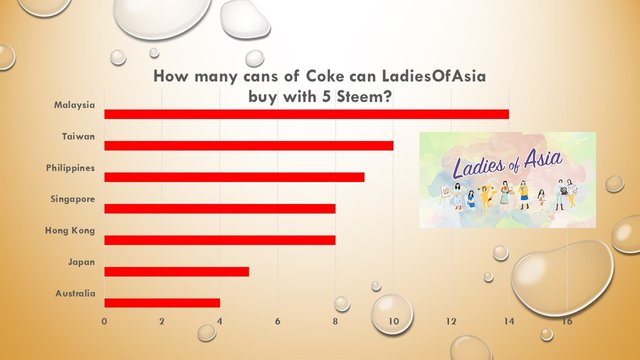 ---
Posted from my blog with SteemPress : http://ladiesofasia.vornix.blog/2018/10/15/what-can-you-do-with-5-steem-challenge/
---