"Flower"
Hello, dear Steemians! ☆
I wanted to show you my art piece. This is my painting- "Flower".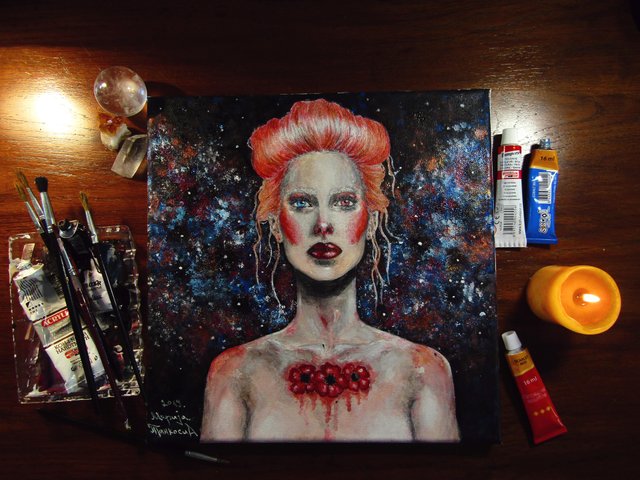 I started to work on this painting before I went to Germany, so I ended it a couple of days after I returned. I did not immediately have the exact idea of ​​what this painting would represent. In the meantime, I decided that the person in the painting represents a flower. I changed facial lines a little while I was painting. I used acrylic paints and tempers, nail polish, glitter and eyeshadow (copper color). At the end, as I always say, I covered the painting with lacquer. Lacquer really gave beautiful shine to painting, tempera and acrylic paint was matte, with lacquer the colors are more intense and stronger.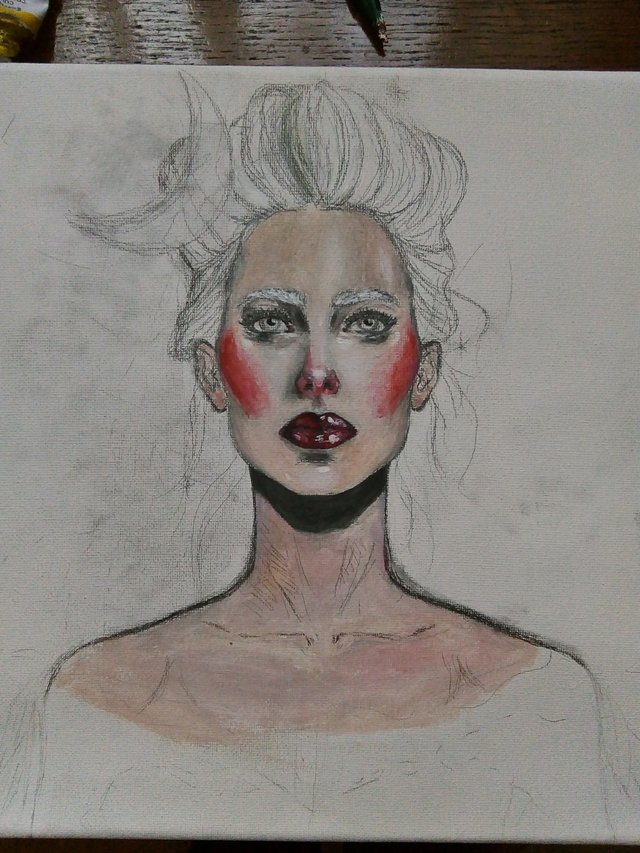 For the background I used a little thicker brush, I achieved the appearance/ impression of the universe by tapping various colors on a canvas with brushes. Also, on the background I added eyeshadow too, tapping it with my fingers on a canvas. For portrait I used really thin brushes, to be more precise. I painted her hair with acrylic paint and eyeshadow.
I have never used makeup for my paintings before, it's interesting and the eyeshadow gives a good shine (which, of course, can not be easily seen on the photo). Of course, the color can not be removed because I protected the painting with a lacquer.
This is how it looks now.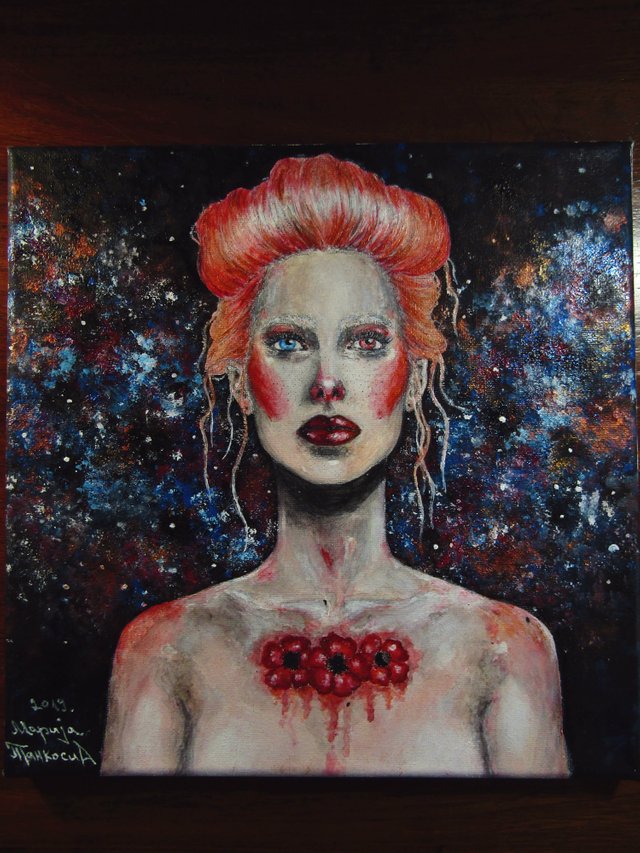 Size of canvas is 30x30.
I hope you liked it.
Have a nice evening.