"Citrine"
Hello, dear Steemians.
I wanted to show you my art piece. This is my painting- "Citrine".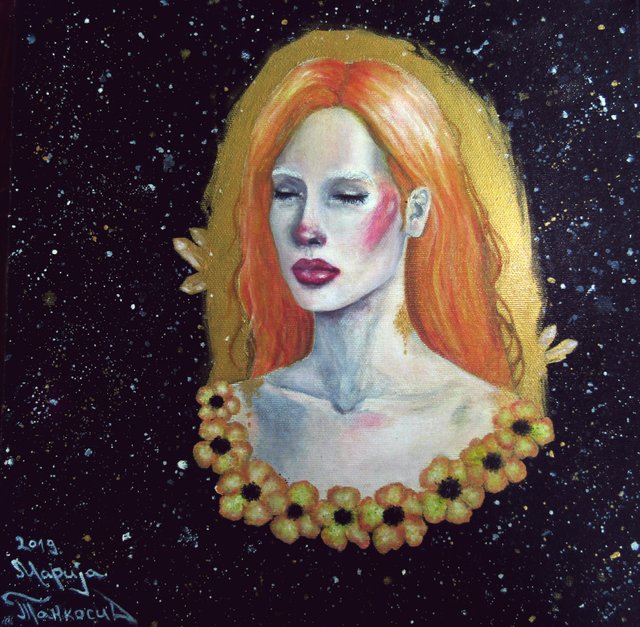 I finished this painting in July, but didn't have time to share it with you.
I used acrylic paints and size of canvas is 35x35. The concept is similar to the previous painting ("Luna"). However, I've changed a lot of facial features in this painting. Unfortunately, I did not record the process of formation completely because I was in a hurry. I have only these two photographs that represent the process of creation.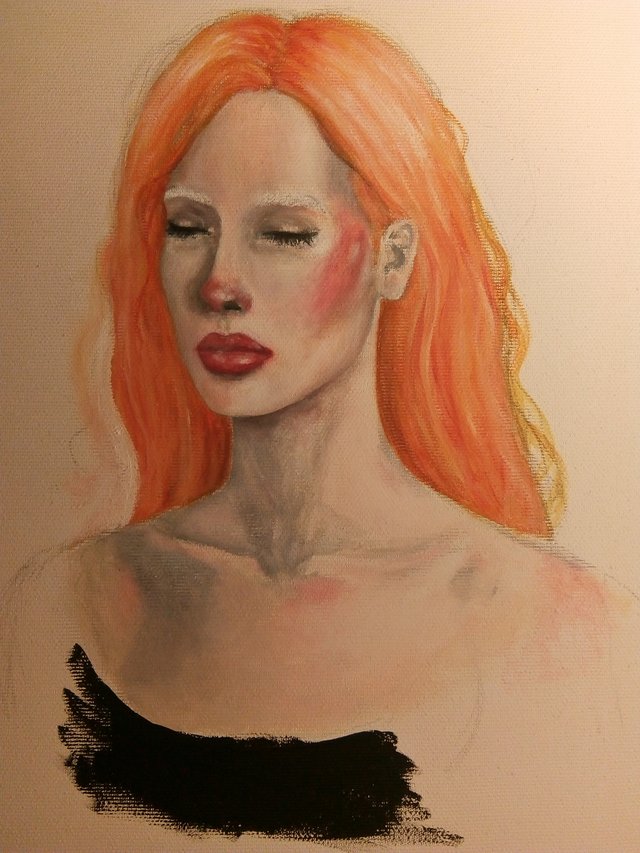 The difference in skin color compared to the final photo is big because I made the final photo under the light of day, and I took these two photos representing the process under the light of the lamp.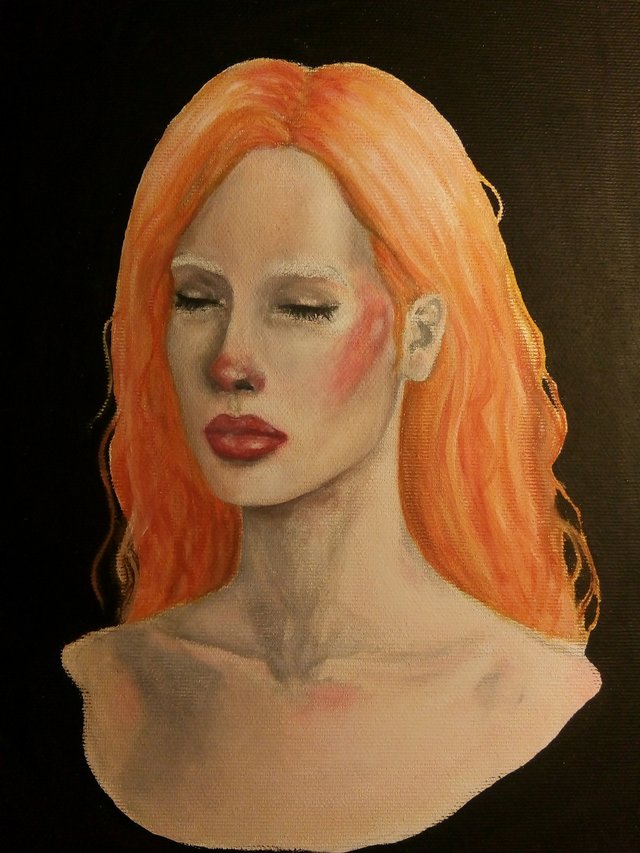 I had the idea to dry and press the flowers, so to paste it on the painting, however, I failed and so I had to paint the flowers. I used a thin brush for facial features, a biger brush for the background, and I protected the painting with lacquer for acrylic paint.
I hope you liked it.
Have a nice evening.