"Butterfly"
Hello, dear Steemians! ☆
I wanted to show you my art piece. This is my painting- "Butterfly".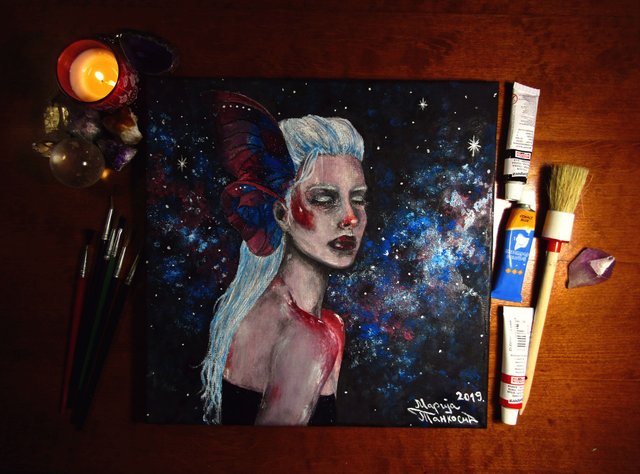 I used tempera, acrylic white color and glitter nail polish and I, at the end, covered painting with lacquer. Lacquer really gave beautiful shine to painting, tempera and acrylic paint was matte, with lacquer the colors are more intense and stronger. I changed facial lines a little while I was painting.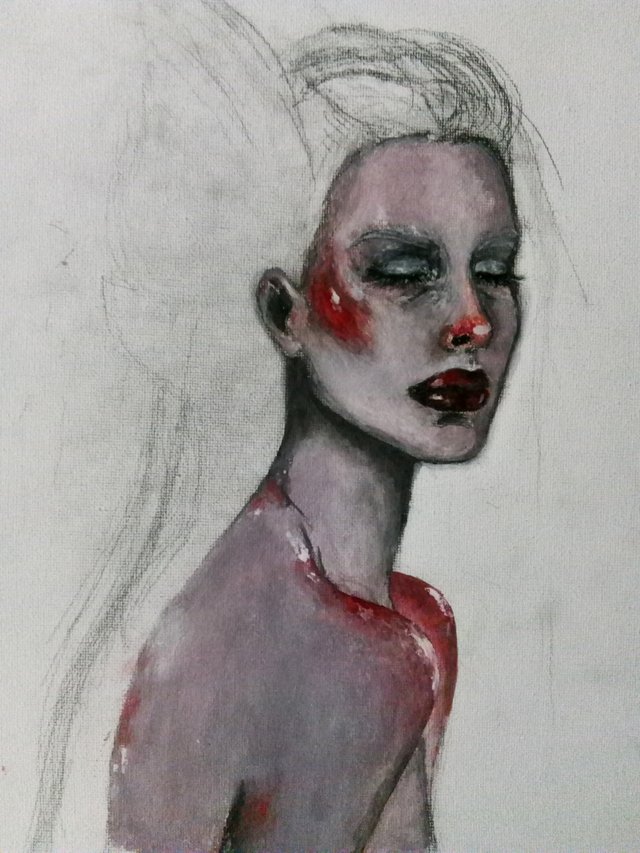 For the background I used a little thicker brush, I achieved the appearance/impression of the universe by tapping various colors on a canvas with brushes.
For portrait I used really thin brushes, to be more precise.
In the end, I covered the wing with a glittering nail polish (in the photo, glitter can not be seen well).
This is how it looks now.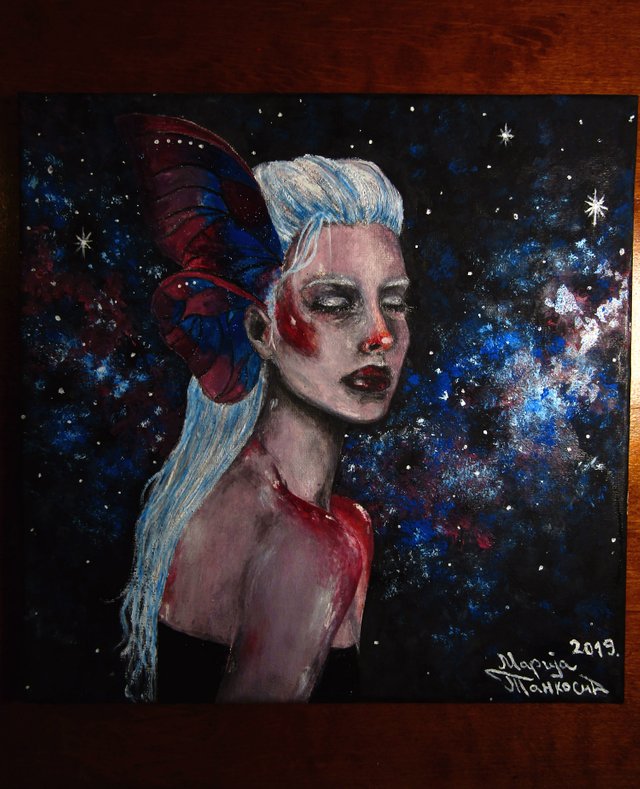 Size of canvas is 30x30.
I finished this painting in tree nights.
I hope you liked it.
Have a nice evening.