"Anemone"
Hello, dear Steemians.
I wanted to show you my art piece. This is my painting- "Anemone".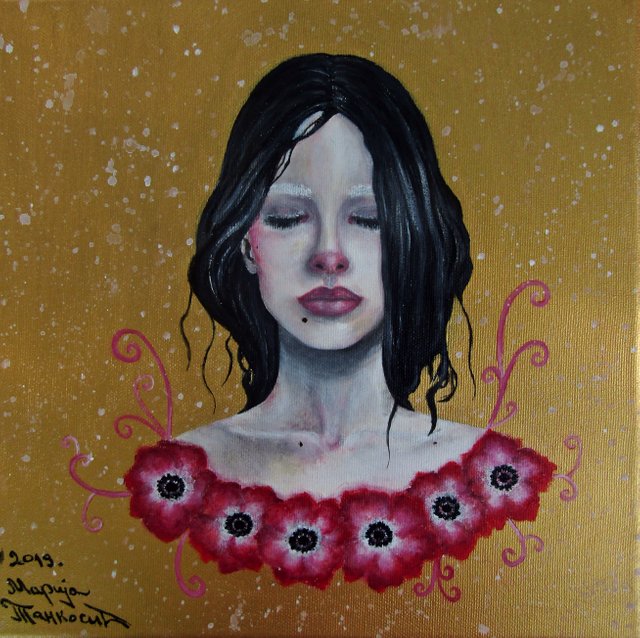 I painted this painting for my friend's birthday, as she wanted me to paint something for her. I was in hurry and I can say that I was struggling with this painting. I didn't like facial features for a long time, so I changed them. I did not record the work process because I was nervous and dissatisfied for a long time until I reached the final version. It happens sometimes.
I used acrylic paints and size of canvas is 30x30. I protected the painting with lacquer for acrylic paint and I used a thin brush for facial features, a biger brush for the background.
The next painting I painted is beyond this "floral" concept, and I'll share it with you these days.
I recorded the process of formation because I was very pleased from the beginning.
You will see.
I hope you liked "Anemone".
Have a nice evening.