A commissioned sculpture for the town of Colonial Beach Virginia (USA).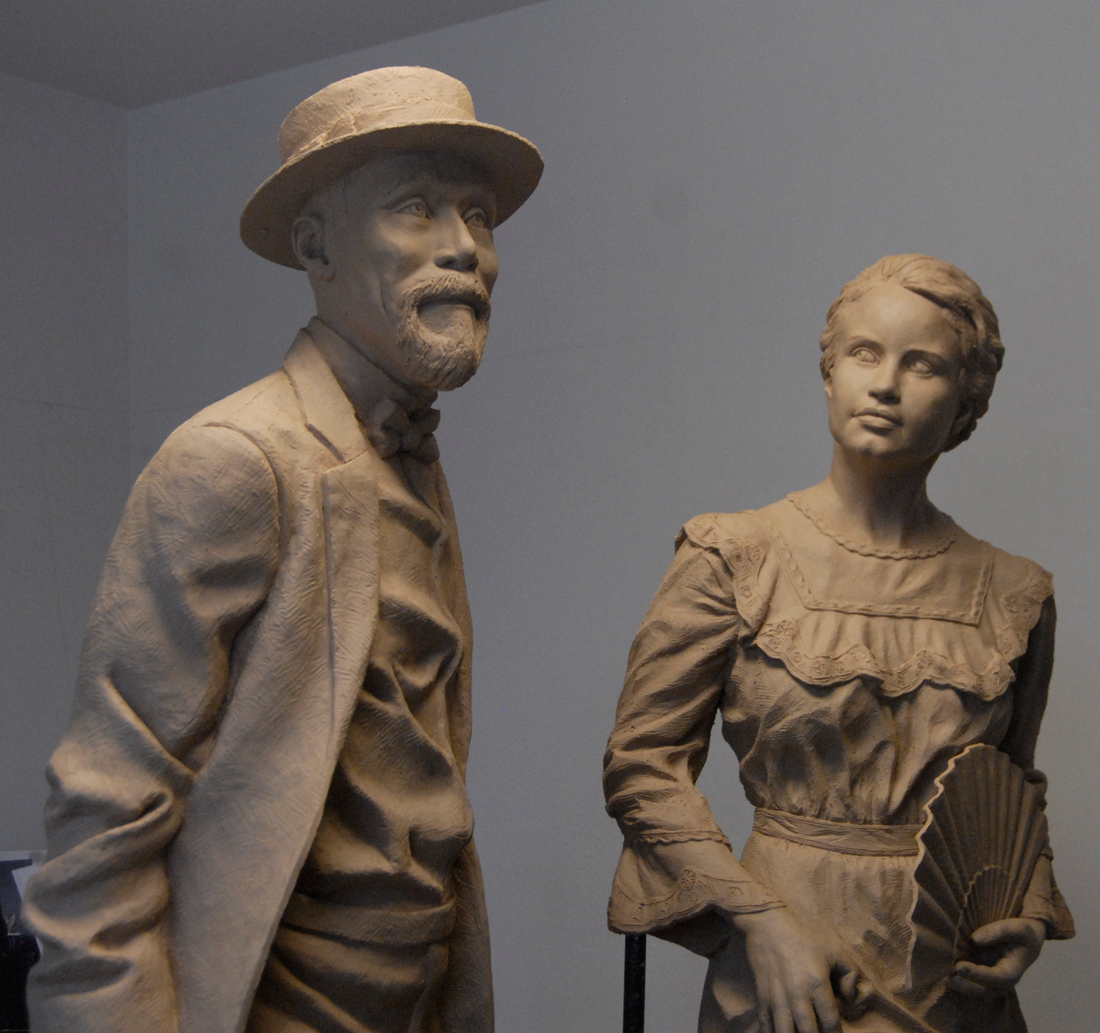 In 2016, I received a commission for this sculpture of a 1905 tourist to the town of Colonial Beach, Virginia. Here is a close-up of the finished plasticine prototype with the companion piece, a woman, done by another sculptor, Kathleen Farrell.
For purposes of practicality, I worked on a movable platform, to which my assistant, Dante DiBartolo, fixed a welded armature. Then we continued creating the figure with sculpture wire. To start creating volume, we added polystyrene foam. The idea is to avoid using too much plasticine which quickly becomes very heavy. The head is detachable allowing for the comfort of working on it separately.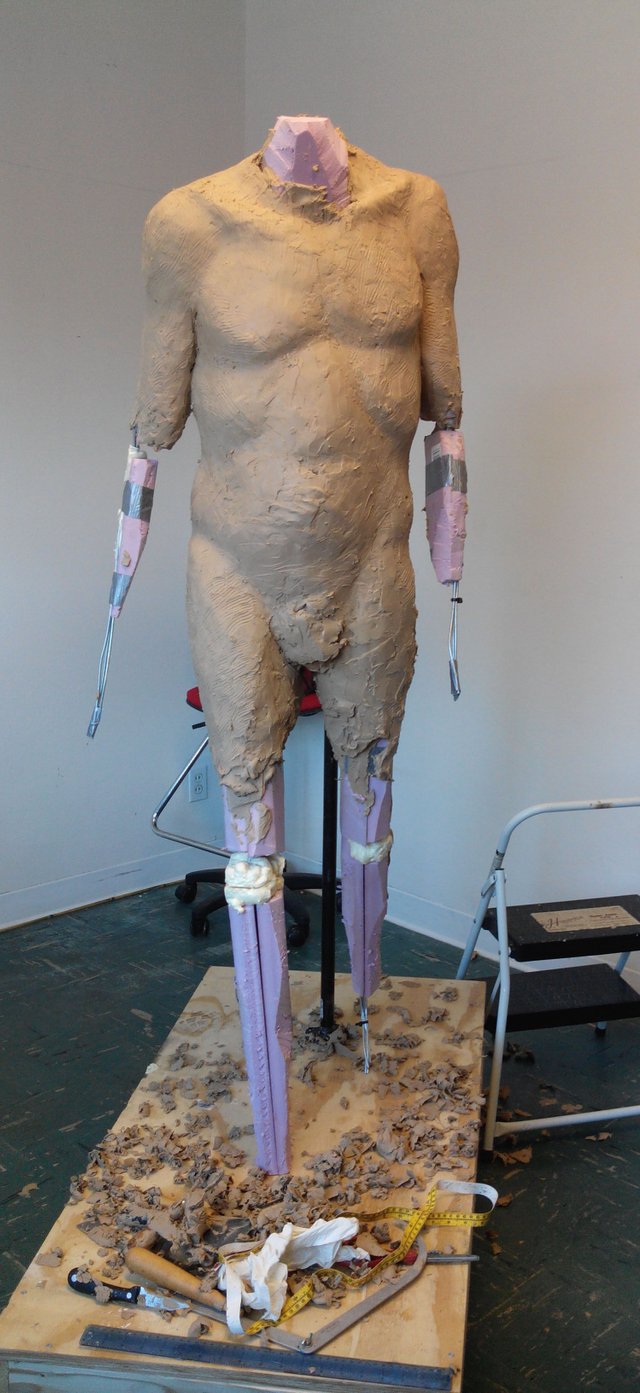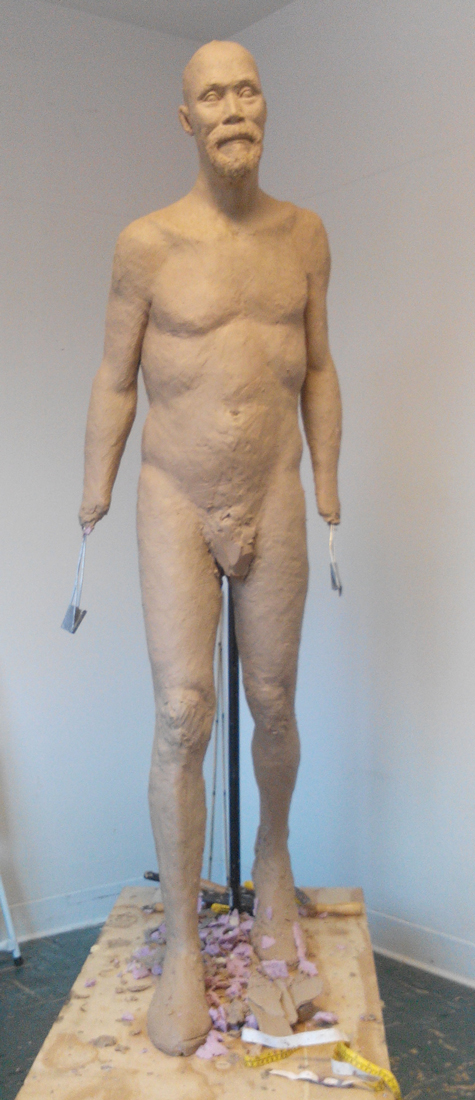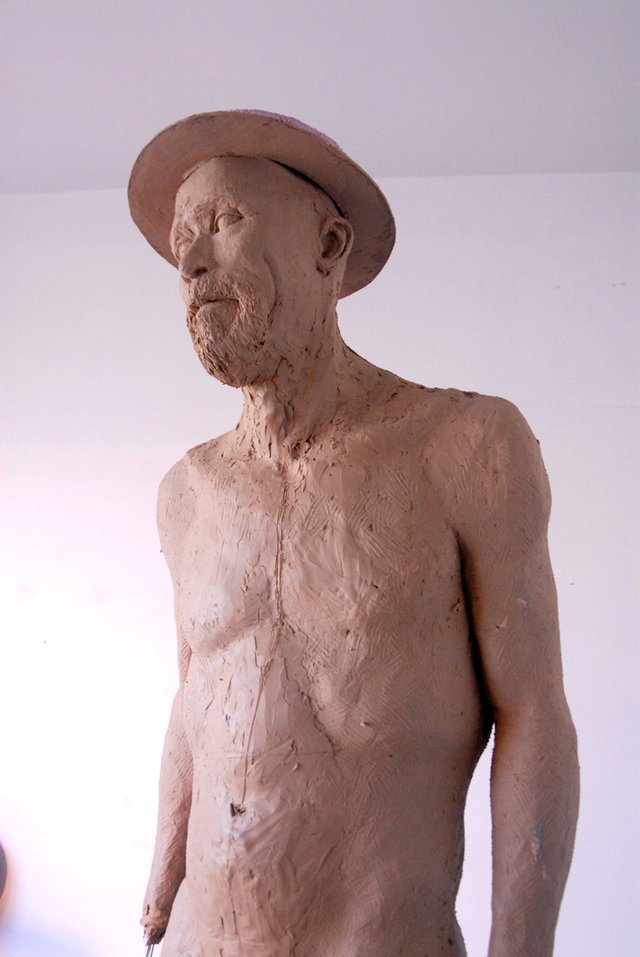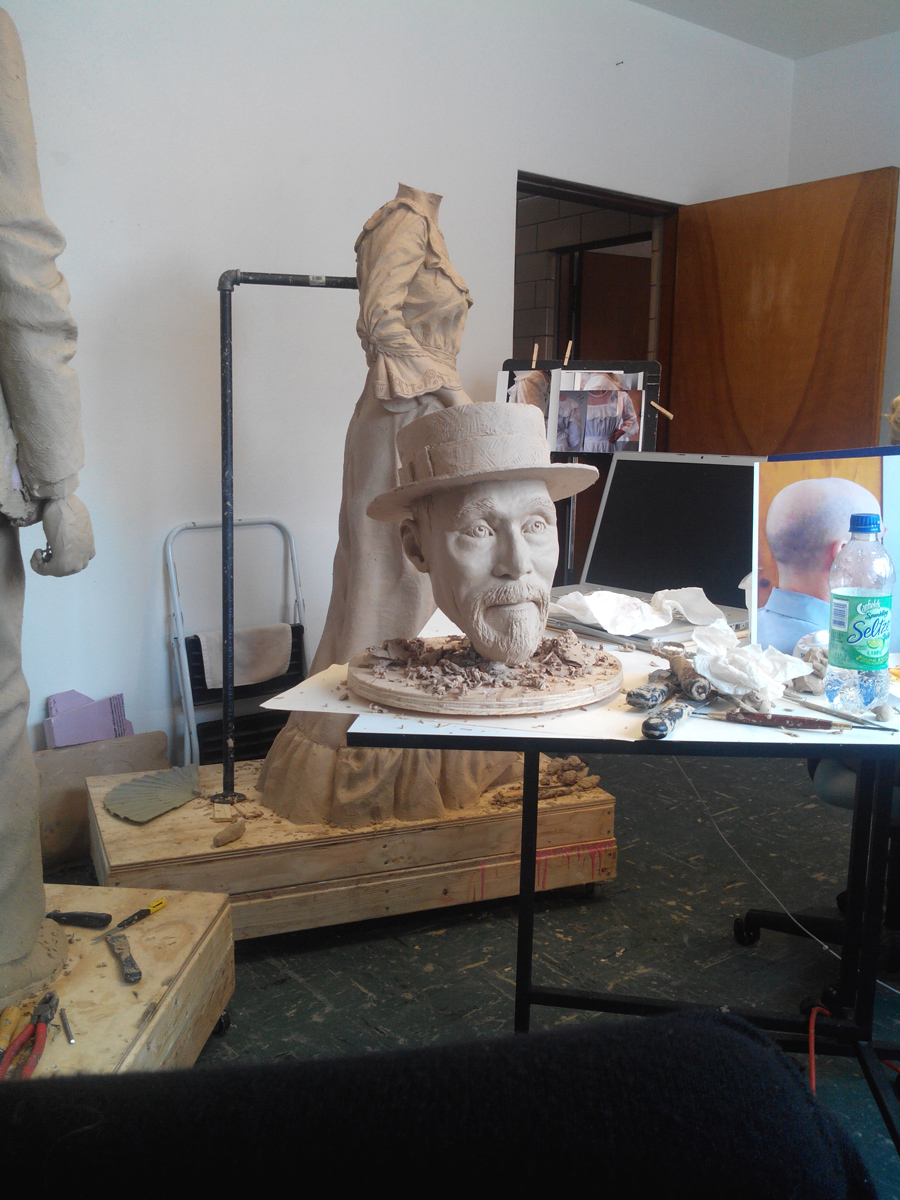 As always I work from the inside out, from a live model: :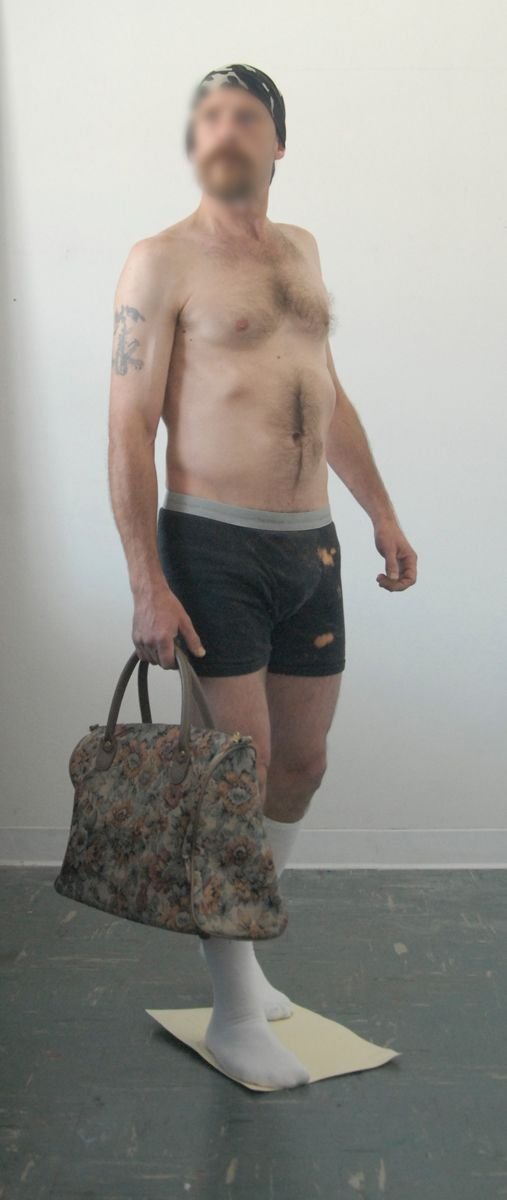 Men's clothing hasn't changed all that much since the early 1900's. Among the prosperous, boater hats were popular and my tourist is carrying a carpet bag rather than a suitcase. Ties were bigger, and shoes did not have laces. Suits were cut a bit differently with less emphasis on the width of the shoulders that we see today.


From beginning to end the process took about two and a half months, working full time. Then it was sent to the foundry which took another three months to make the silicone and fiberglass molds and cast it in bronze.