GIFT PRICE!!!!!!!!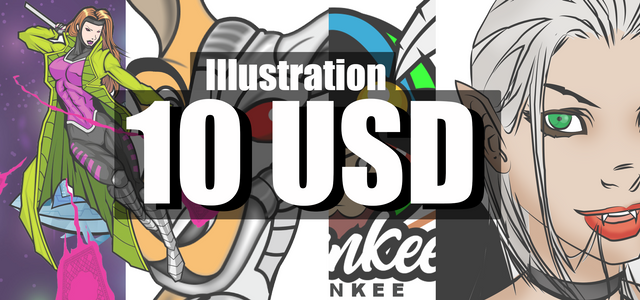 I am desperate ... I want to leave the country, I would really like to prosper here ... but it is a total whore to do the impossible thing to try to survive, I prefer to live. Therefore, I decided to lower the prices and negotiate with everyone to get enough money to go to Peru, now I only need 260USD to reach a new life. .. if I can gather more of that would be splendid.
These are the new prices:
---
5 USD
For logos, banners, signatures for static publications ... simple images.
10 USD
For illustrations ... character creation, make your caricature, pet version for your project or company.
15 USD
For my old promotion illustration + logo + banner steemit
The gifes will also have a price of 15 USD.
ACCEPT PAYPAL as a form of payment, in addition to the gift cards SBD, STEEM, LTC, BTC, ETH, skrill, amazon and everything that is not bolivares.
MY USER IN DISCORD IS "JharvisZukulento#4626"
Please spread this publication would be very useful for me ... and do not forget that ...