Meet the family, hand drawing and digital painting "La Familia Repollo"/Boceto a mano y pintura digital.
🍀🍇🍀🍀🍇🍀🍀🍇🍀
The Cabbage (Repollo) Family is finally finished!!!. Recently I am part of this beautiful community, so I wanted to recreate the family based on the image of the original characters created by @eddiespino, taking advantage of the opportunity to add Luna as a special guest and active participant. 😁 With the appearance of Cervantes I wanted to capture his supports the family as a witness on the platform, delegating some of his voting power to them
¡¡¡Al fin terminada La Familia Repollo!!!. Recientemente formo parte de esta hermosa comunidad, por lo cual quise recrear a la familia basándome en la imagen de los personajes originales creados por @eddiespino, aprovechando para agregar a Luna como invitada especial y participante activa. 😁 La aparición de Cervantes la quise plasmar debido a que apoya a la familia como testigo en la plataforma delegandole poder de voto.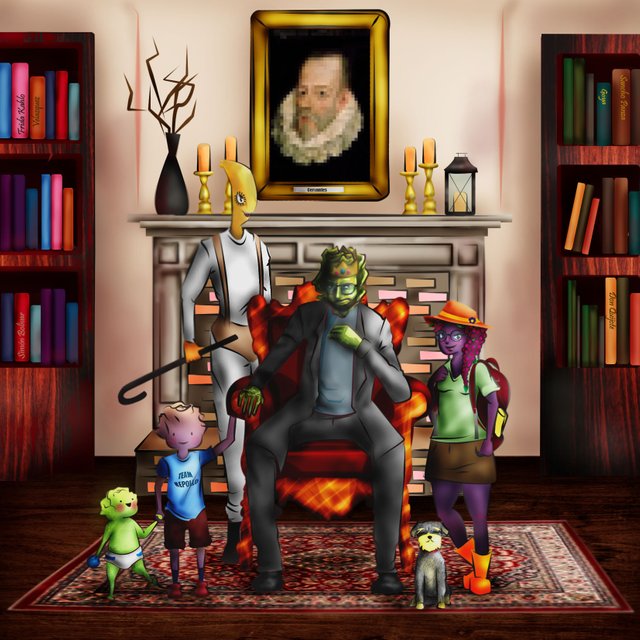 The making of the drawing itself was a martyrdom, I was about to throw the towel because it was not going as I expected, but in the end it worked. I made them in a studio because I wanted them to be seen in a sophisticated environment, so that I could add Cervantes in a painting to make the thing more dramatic (the image was taken from internet, and I pixel it so it could fit real and the illustrative, in turn of that I could mention his curators inside the books.
I had to see many reference images for the creation of the background that was absolutely the most difficult to do (issues of perspective or decoration or everything in general, you'll see what I mean below). I took the carpet looking images of "Persian antique carpets" hahaha, I did not know how to make a pattern and it really is what gives the touch to the room, because placing a red carpet or salmon color without absolutely nothing looked so good. .. In the library and the floor I used the texture of the wood, which contrasts perfectly with the pastel color of the wall, allowing a more cozy atmosphere.
And, finally I'll mention Purple Cabbage! I know that in the original image it is not found, but, I wanted to represent it since it was him who welcomed me in the Discord channel
La realización del dibujo en sí fue un martirio, estaba a punto de tirar la toalla porque no resultaba como yo esperaba, pero al final funcionó. Los hice en un estudio porque quería que se viese en un entorno sofisticado, además que así podía agregar a Cervantes en un cuadro para darle mayor dramatismo a la cuestión (la imagen fue tomada de internet, la pixele para que no se viese un choque tan intenso entre lo real y lo ilustrativo, a su vez que podía mencionar a sus curadores dentro de los libros.
Tuve que ver muchas imágenes de referencia para la creación del fondo que fue absolutamente lo más difícil de realizar (cuestiones de perspectiva o decoración o todo en general, ya verán a que me refiero más abajo 😂). La alfombra la saqué colocando en imágenes "alfombras persas antiguas" jajaja, no supe como realizar un estampado y realmente es lo que le da el toque a la habitación, porque colocar una alfombra roja o color salmón sin absolutamente nada no se veía tan bien... En la biblioteca y el suelo utilicé la textura de la madera, la cual contrasta perfecto con el color pastel de la pared, permitiendo una atmósfera más acogedora.
*Y, para finalizar mencionaré a Repollo morado! Sé que en la imagen original no se encuentra, pero, lo quise representar ya que fue él quien me dio la bienvenida en el canal de Discord 😃
🍀🍇🍀🍀🍇🍀🍀🍇🍀
Familia Repollo - Una nueva imagen

🍇 SKETCH / BOCETO 🍇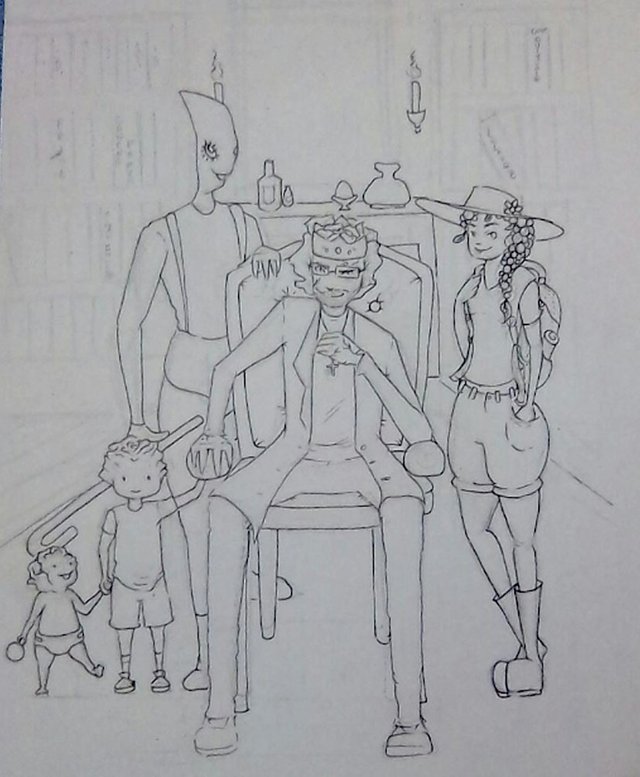 🍀🍇🍀🍀🍇🍀🍀🍇🍀
Time: 30mint aprox
Format: 21x16cm
Soport: White Cartboard
Materials: Rapidograph
Tiempo: 30min apróximadamente
Formato: 21x16cm
Soporte: Cartulina Blanca
Materiales: Rapidograph
🍀🍇🍀🍀🍇🍀🍀🍇🍀

🍇 DIGITAL STEPS / PASOS DIGITAL 🍇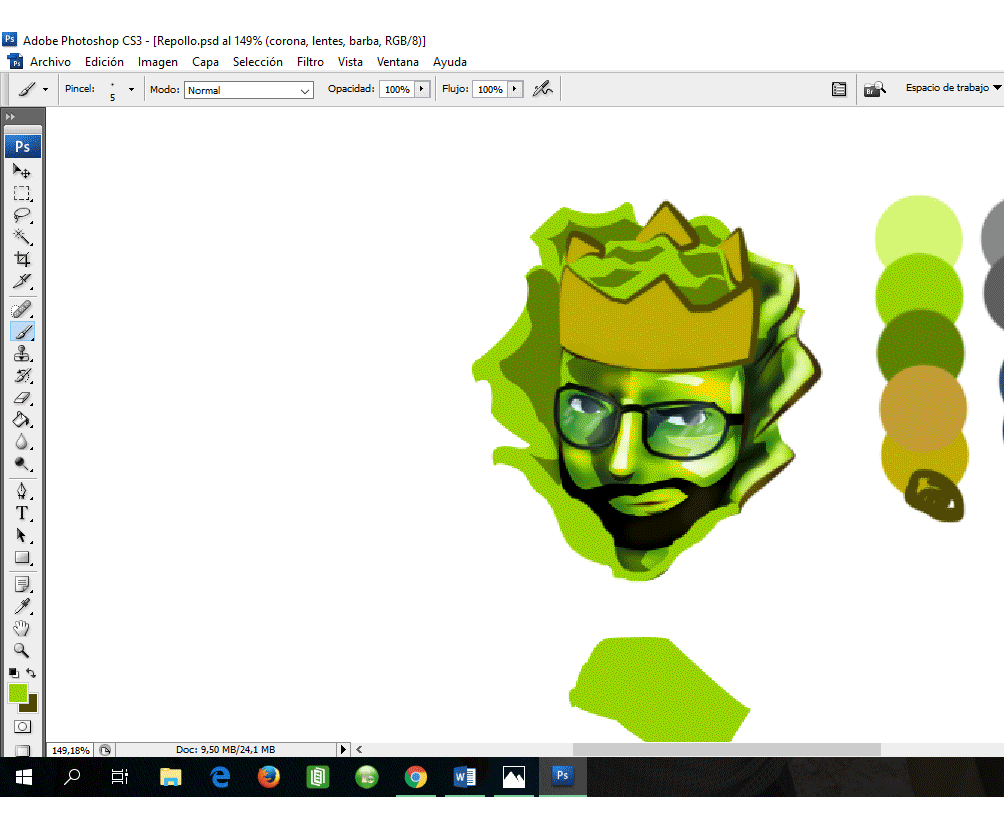 🍀🍇🍀🍀🍇🍀🍀🍇🍀
Time: All my life (Since the last post I made) 38h all together aprox.
Format: 1654x1654p
Resolution: 300ppi
Media: Photohop
Tiempo: Toda la vida (Desde el último post que subí) 38h en total aprox.
Formato: 1654x1654p
Resolución: 300ppp
Medio: Photoshop
🍀🍇🍀🍀🍇🍀🍀🍇🍀

🍇 CAMBIOS / CHANGES🍇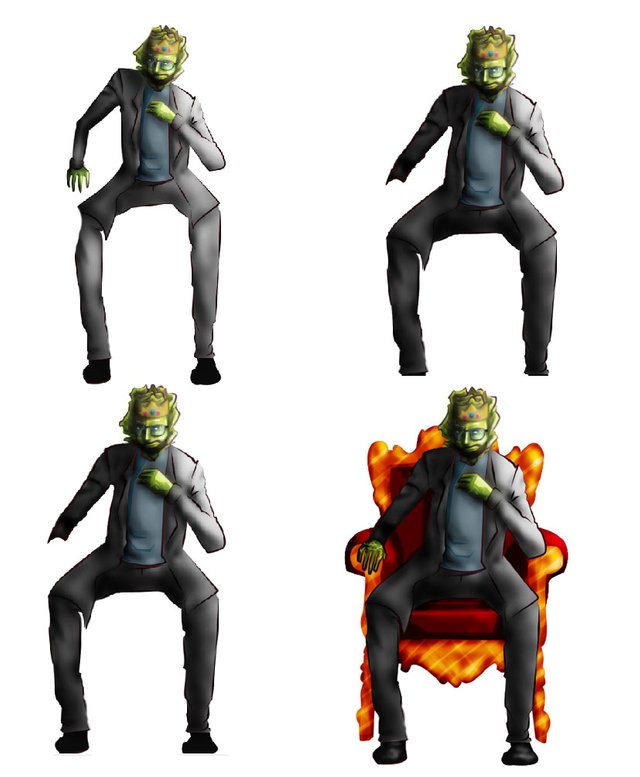 I swear there was a time when I hated him 😂, in the sketch everything looked so good, then when I put the color I realized the position SO UNCONFORTABLE in which the character was sitting in addition to the body being disproportionate, absolutely no one should sit in that way EVER hahaha. Using the option to transform I modified the body, in fact, I thought several times to do it all over again but I had already taken a great job and time putting the color that it gave a feeling of breaking down even to thing to start it over 😐
Les juro que hubo un momento en que lo odié 😂, en el boceto todo parecía tan bien, luego, cuando le puse el color me di cuenta de la posición TAN INCOMODA en la que estaba el personaje además de verse desproporcionado, legalmente nadie debería sentarse de esa manera jajajaja. Utilizando la opción de transformar fui modificando el cuerpo, de hecho, pensé varias veces en volver a hacerlo pero ya me había tomado un gran trabajo y tiempo poniéndole el color que me daba como cosa empezar de nuevo 😐
🍀🍇🍀🍀🍇🍀🍀🍇🍀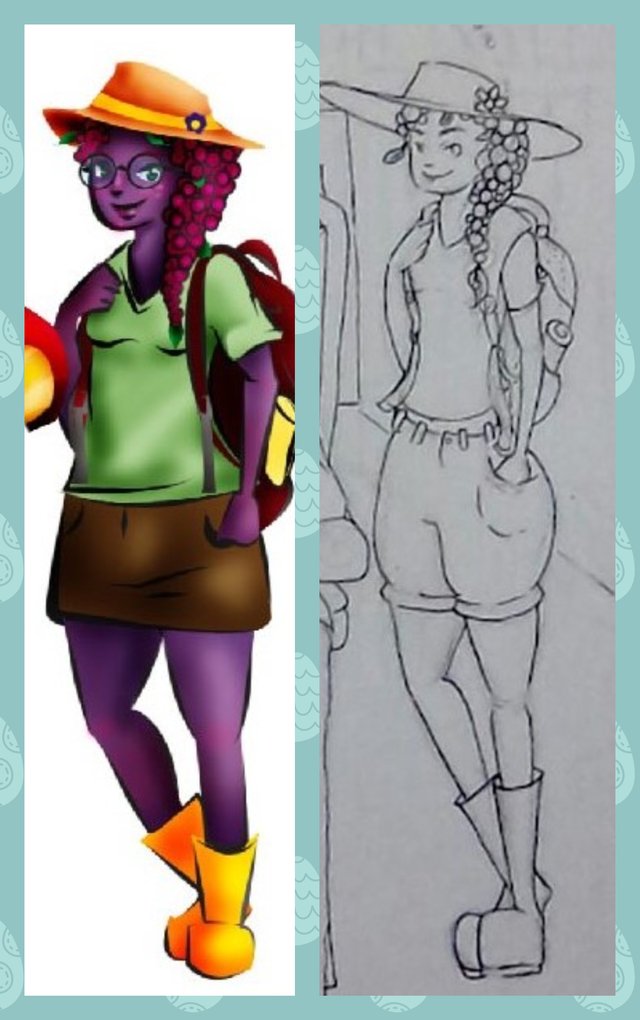 The dear Mora the Explorer, as they see mainly was thinner and taller, but when I began to paint it, after seeing again the image of the original character, I felt that I should put it shorter and chubby giving it a much more tender look as a blackberry.
La querida Mora la exploradora, como ven principalmente era más delgada y alta, pero al momento de comenzar a pintarla, tras ver de nuevo la imagen del personaje original, sentí que debía ponerla más bajita y gordita dándole un semblante mucho más tierno como una mora:3.
🍀🍇🍀🍀🍇🍀🍀🍇🍀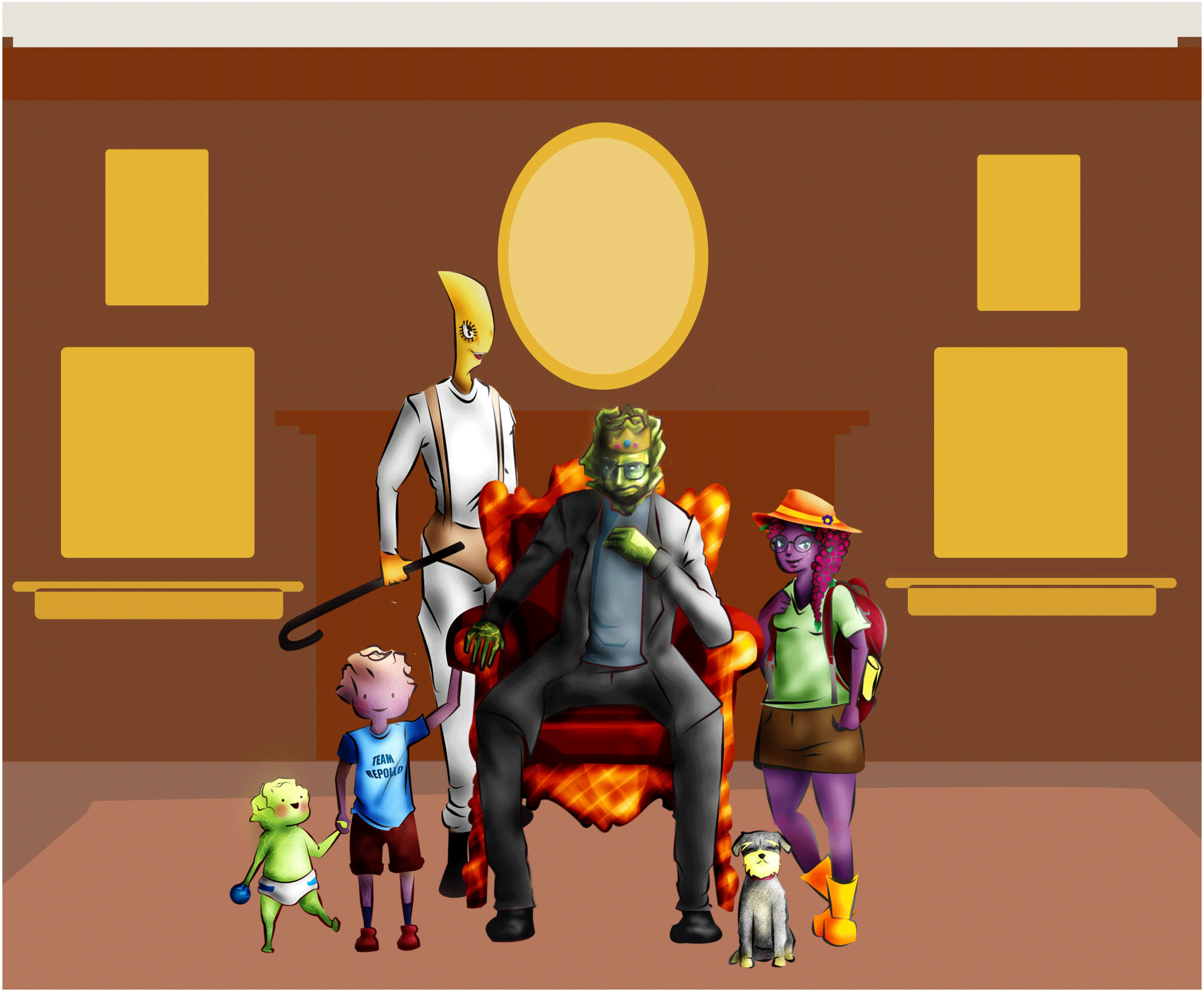 Only one last thing to say ... EXTREME MENTAL EXHAUSTION 😂
Solo una cosa puedo decir de esto, un cansancio mental terrible... 😂

🍇 CLOSE UP / ACERCAMIENTO 🍇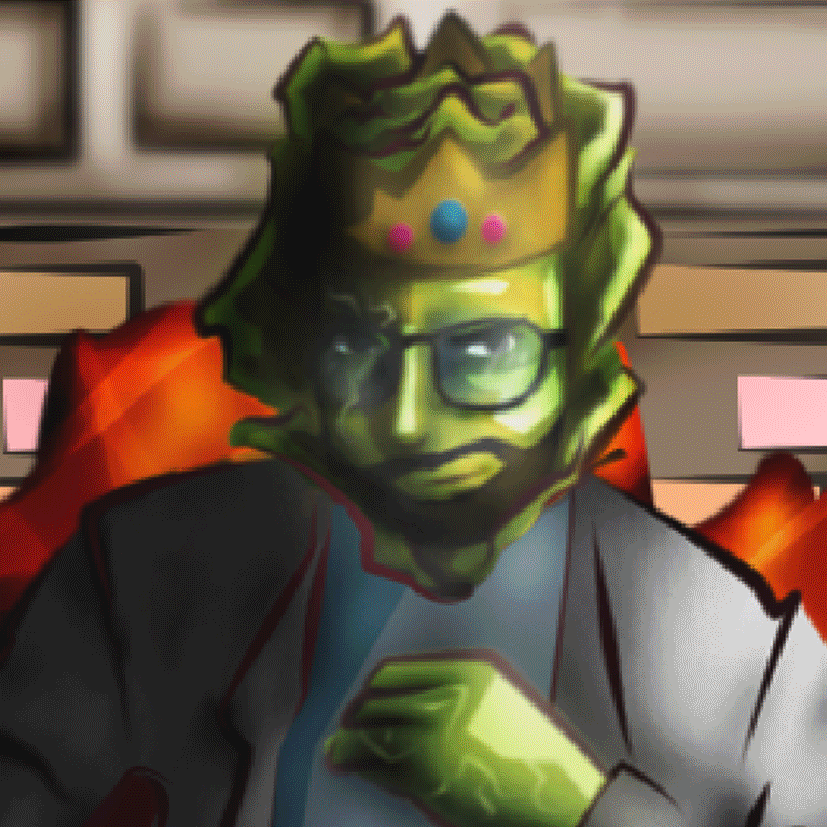 ---
Repollo is a Project that Works based on MEMBERSHIPS from the users that delegate SP and/or join the Curation TRAIL. Repollo is supported by 2 steemit witnesses, @cervantes y @upheaver, if you upvote them as Steemit Witness you support better rewards for the members of the community.
---
Repollo es un proyecto que funciona con MEMBRESÍAS de usuarios que delegan y se unen a nuestro TRAIL. Repollo es apoyado por dos Witnesses, @cervantes y @upheaver, si tú votas por ellos como Testigos en Steemit Witness apoyas para seguir entregando mejores recompensas.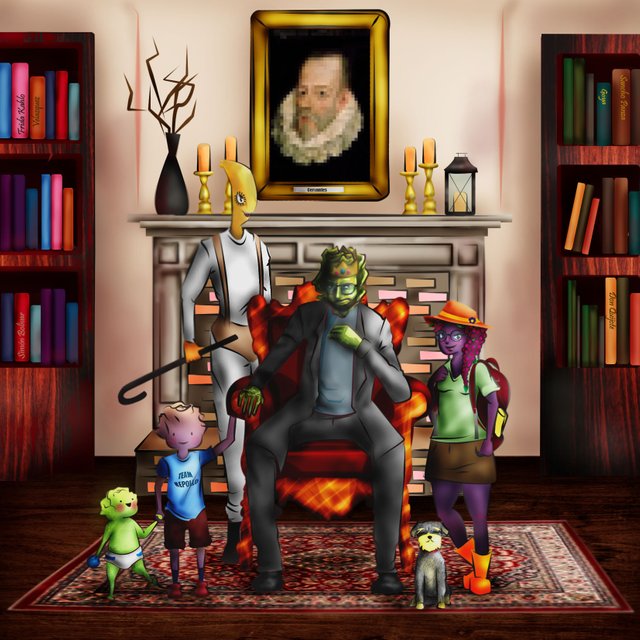 🍀🍇🍀🍀🍇🍀🍀🍇🍀
I hope you like it. A hug for everyone and good vibes 💖
Espero les guste. Un abrazo para todos y buena vibra 💖
🍀🍇🍀🍀🍇🍀🍀🍇🍀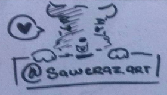 To all of you artists out here at Steemit! Hello~ If you ever are lost and lonesome, please join Steem Artists at our discord chat

We network with fellow artists here on Steemit and we help each other succeed :)
Come and say hi~ ^ __ ^ BNDW community discord channel