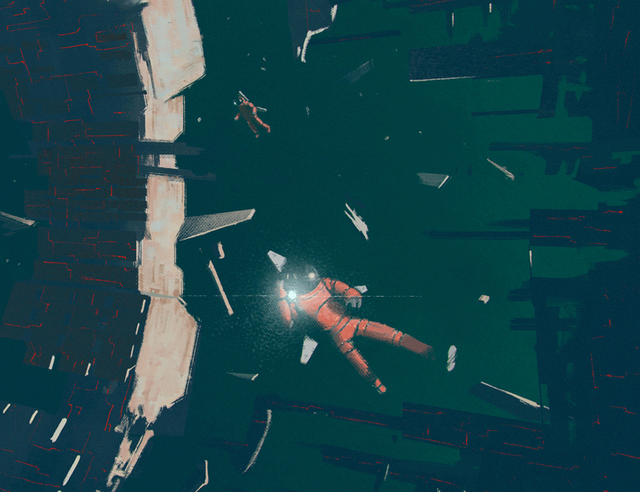 "We've been receiving a distress signal for weeks. Along with it, various other chunks of signals. These signals often can be decrypted as written and audiovisual messages from that old vessel. They range from basic protocols and report messages to distress signals and other irregular transmissions. In some of the weirdest, the outputs of the signal are of scary writing, some sounds as laments and cryings, and glitchy video feed of the crew doing mundane things and others showing the crew doing incoherent movements and illogical tasks. In some of the video feeds, strange light phenomena was registered by its sensors. These signals are received even though the ship has been dead for centuries. Since the golden era of space exploration a several decades after its very beginnings. Nevertheless there really are something emitting these signals. We've calculated its origin in different parts of the ship. Sometimes more than one transmission takes place in different parts of the ship at the same time. This "spots" are always changing its locations, doesn't make much sense. So we've been assigned to investigate what is sending these... aged echoes."
A little story for this piece. It seems, for the date of creation of the piece files, I started this one on december 27th of last year. Finished it on december 30th. It was a commision for Loreshaper Games.
I did not find any sketches for composition or brainstorming in the folder of this piece. I don't remember where I got this piece's idea. There must be a sketch somewhere though. Perhaps not.
So the idea was to convey a scifi scene with an element of danger in it. This sense of danger had to be somewhat hidden rather than a dangerous action scene (I believe).
I 3d "modeled" this like space-station corridor. With the hull broken.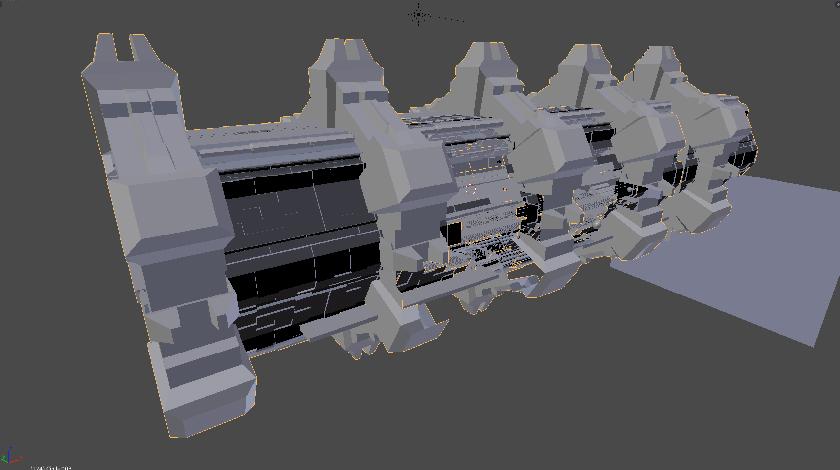 This was the angle of the camera I liked most: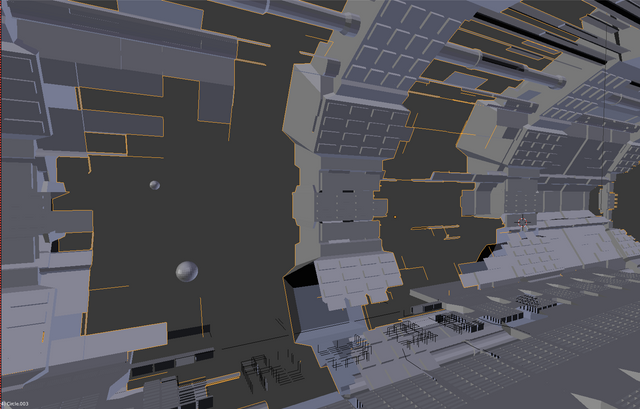 Looking from the inside of the ship.
I render it: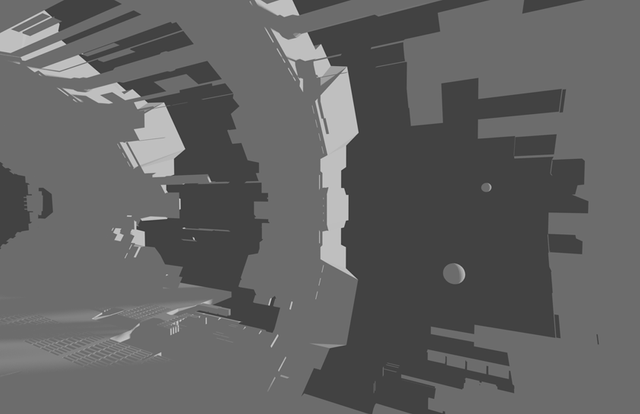 Then painted on top of it: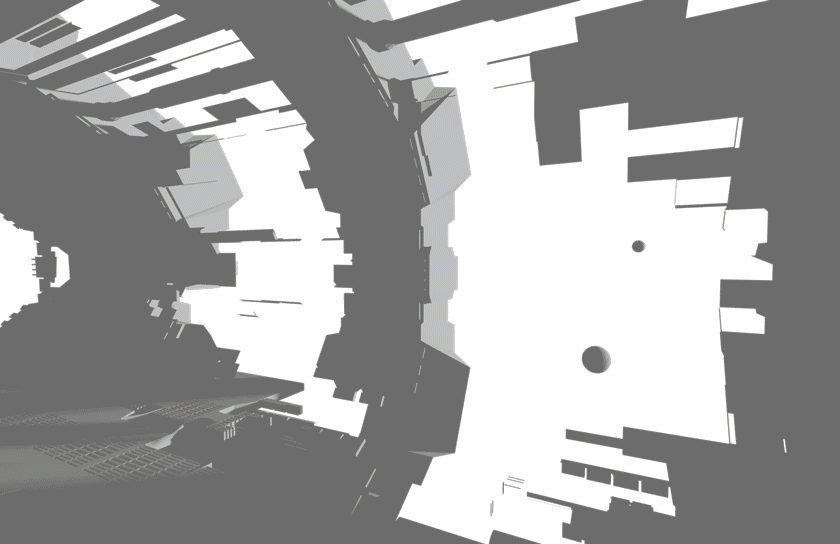 This the final: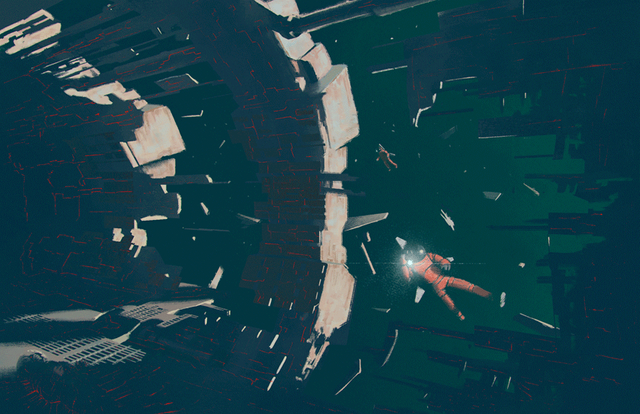 Full Res
Couple zooms: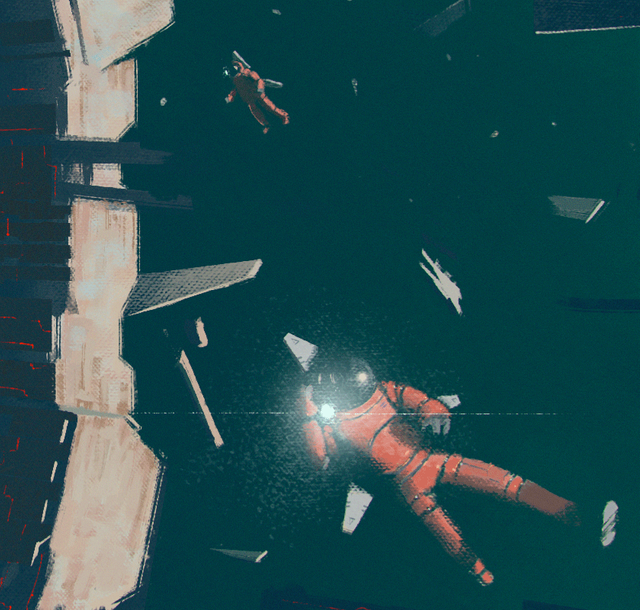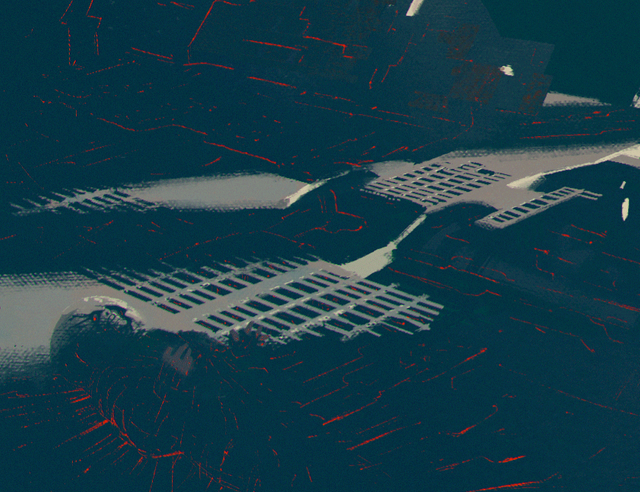 What emotions does this one convey to you? I'm interested in knowing how someone could interpret what I'm painting. I have the suspicion I should be more obvious and less subtle... But don't really know.
Oh an extra... I was digging some old move boxes, and I found my veryfirst, truly, digital drawings. I think I was like 20 or so. Files say 2003. But others say 1969 XD. Circa 2003 I think it's true. Information about digital painting was really scarce. There were not the tools and ocean of info, tutorials and whatnot you get today on the internet. I've got this copy of an application called "open canvas". I think was free... not sure if opensource. But def free. Later it became a paid app I think. So this application introduced me to the "layers" concept and opacity etc... It was fun. I made only a handful of drawings I was much more into computer generated music, I've got a copy of what was called Fruity Loops, now FL Studio. I was in love with it. But anyways, so I painted these... thingies: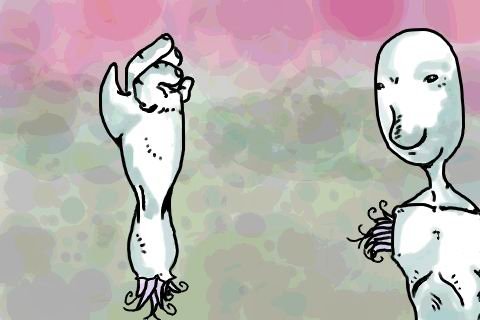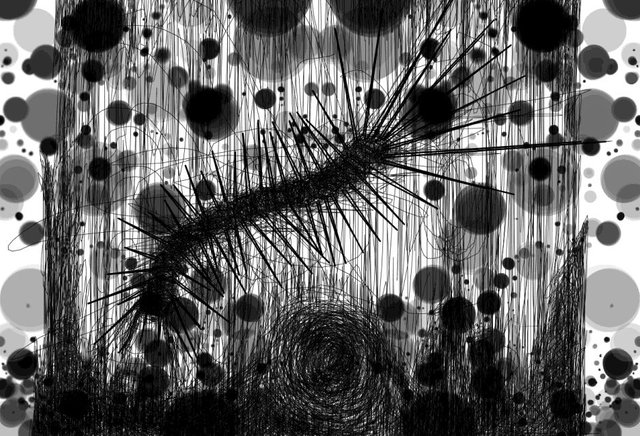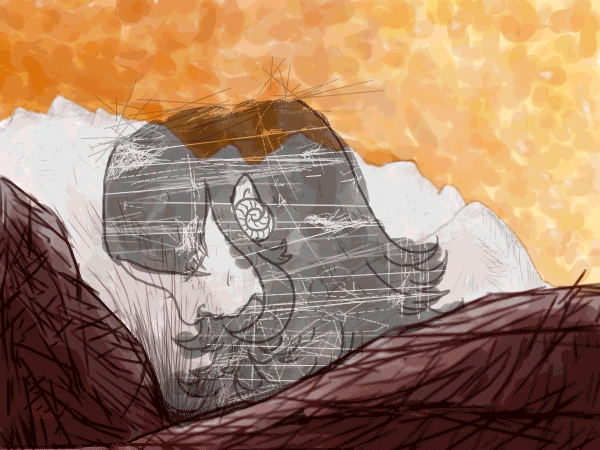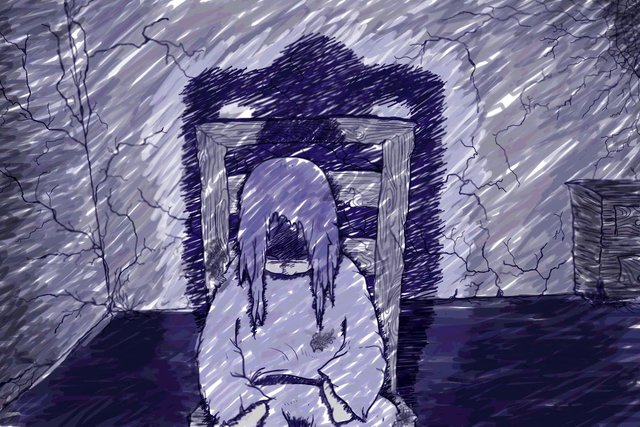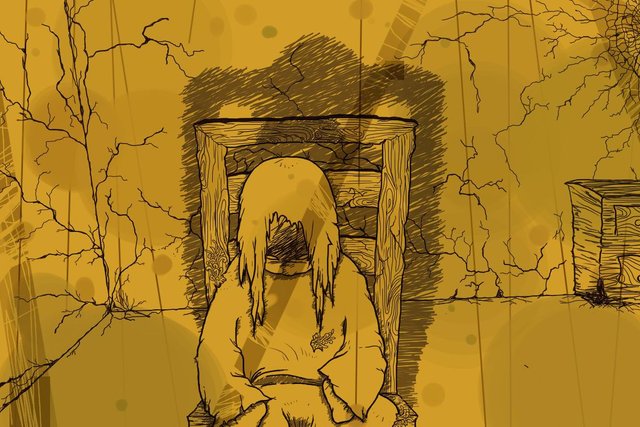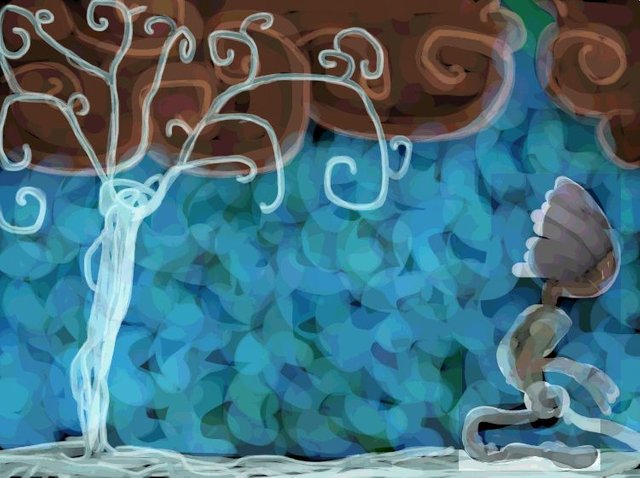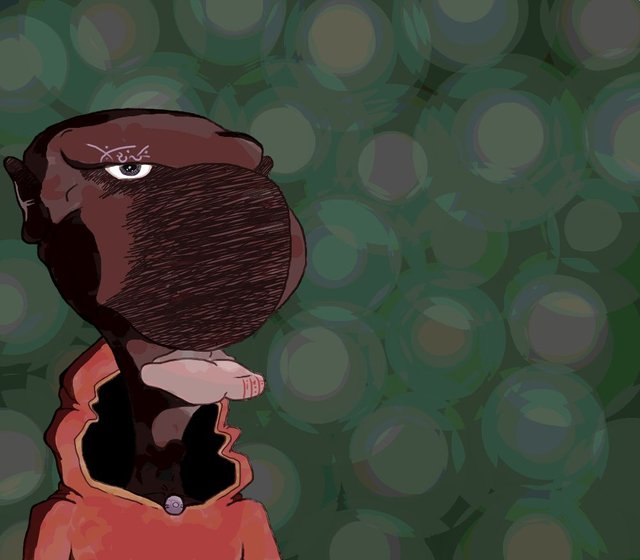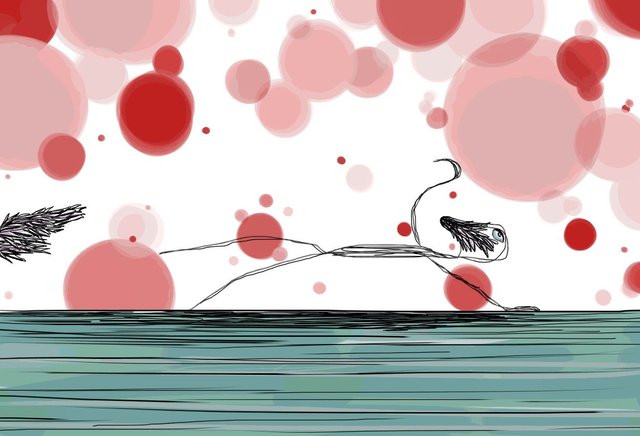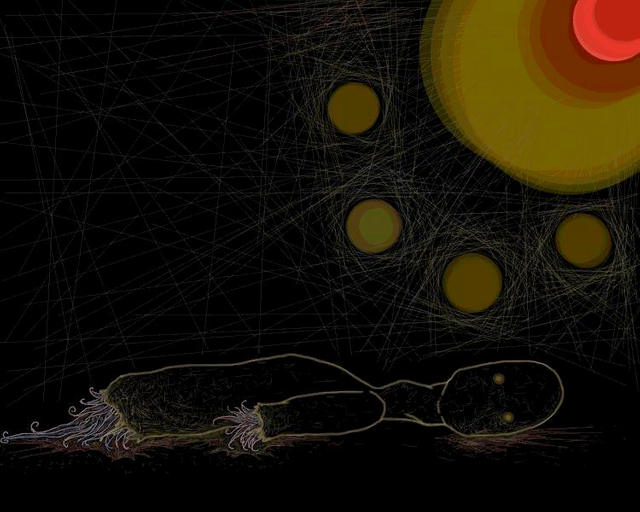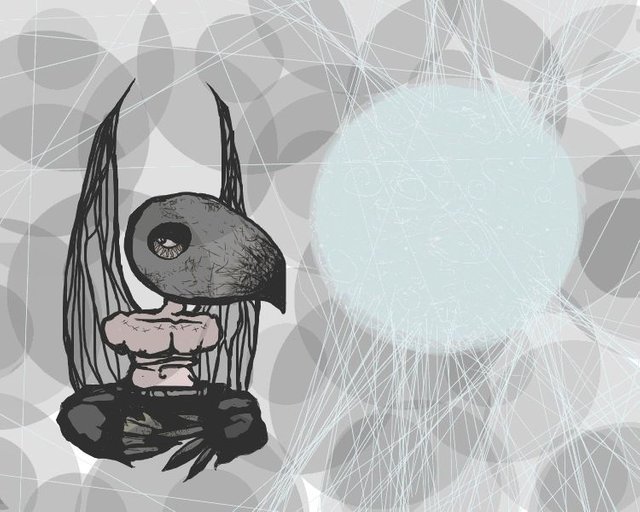 I remember I did these with a mouse. When you used these pads for the mouse cuz it was better for the track ball Lol: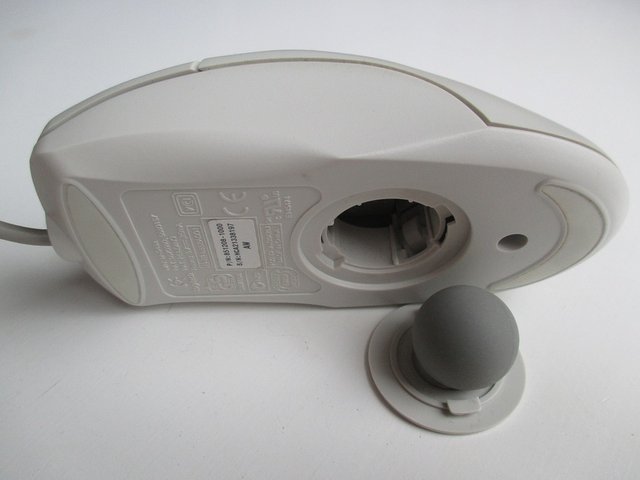 The old fashion.
Edited: Forgot to add a decent thumbnail. Dumbass.
2nd Edit: I added the png's of two bmp's instead. Hahaha didn't know bmp's are not rendered properly or something... now in the web 2.0. Talkin 'bout the old fashions huh XD