Original Art Photography Series by @velimir #193 'Pipsqueak'
'Pipsqueak'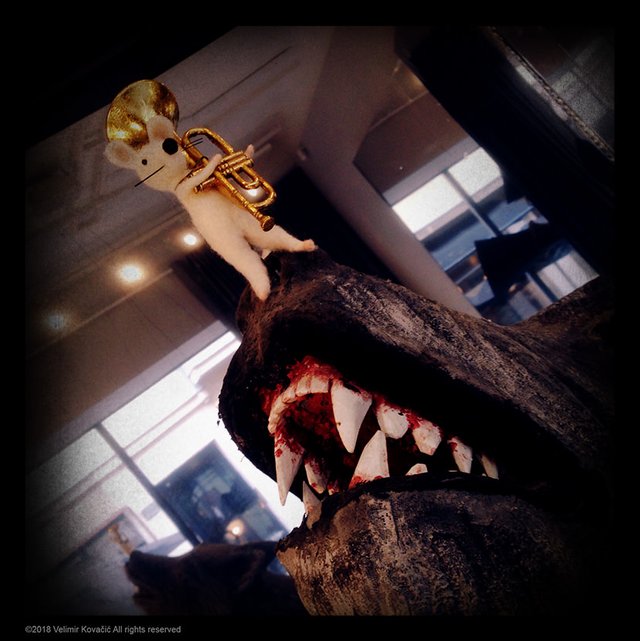 Hehehe... Let's first start with a definition on this one. I snatched it over at https://www.urbandictionary.com/
Top definition
pipsqueak
A puny, weak, frail person; someone who can easily be defeated. This kind of person should not pick fights with a larger, stronger person.
Little guy: You're an a-hole! Let's take this outside!
Big guy: Don't f with me or I'll break you in half, you f-ing pipsqueak!
by Laura March 18, 2005
Thank you, Laura, for your kind contribution. A background story follows. There is a flower shop to close where I live. It is also a sort of a gallery. The owner is Mr Šekoranja, who, I believe, designs the place himself. His artistic designs are full of interesting ideas and I like many of them. He changes the setups frequently and it is always a pleasure to walk past his shop windows. I've not met the guy and we've never spoken but I believe that much of his stuff is created from the same weave dreams are made of. Maybe I'm wrong but one doesn't find stuff like this outside a calm dreamy mind. :D
This is about the eternal fight against a much powerful oppressor. Be it your corrupt government running your life, pharma companies making profits on your health, food companies on a daily pursuit to make you eat chemicals, corporations with imperialistic tendencies, education system killing all creativity in children and every other place where a single weak voice of the oppressed cannot be heard because of the loud music coming from the other direction.
Sacry red accent in the mouth and the yellow one of the trumpet and the mouse are both standing out, wrapped up in a neutral surrounding. A weak natural light coming from the outside adding drama to the background. The angle is deliberately slanted. I did that to put the balance in question and also to achieve greater dynamics. Will the mouse fall and be eaten or will someone hear the trumpet and come to rescue? That, my friends, is the real question.
The little pipsqueak with a trumpet hanging up there is an individual, a person brave enough to tell the truth, a whistleblower, hero of our days. The sad fact is that even when the truth is out there, not much really changes...
Enjoy! :)


©2018 Velimir Kovačić All rights reserved.

All images and text published in this post are my original work. I encourage everyone to use own texts, thoughts and images as much as possible. Be yourself and stay yourself. This is a proper way to build steemit.com. I do not have respect for dishonest authors. Also, bloggers actually DO matter!

---
---

• For good, inspirational read on various subjects follow: @gavvet
• For crypto news, follow always up-to-date @kingscrown 's blog on the subject.
• I really like to read @vcelier 's life story!
• @ezzy writes awesome stories and reviews. :)
• If you want to laugh away enjoy @meesterboom 's posts full of brisk humour and positive attitude!
• @thecryptodrive and @reggaemuffin are good guys who run good witness service!
• I suggest a visit to @adsactly society's blog if you feel like reading hi-quality posts about many themes daily provided by ADSactly society members!
Vote @adsactly-witness for your witnesses in the Witness Parliament. ADSactly Society is kind people who will represent you well.
I'd like to extend my gratitude to everyone who continuously supports both of my ongoing projects (Motorcycle Travel Series and Art Photography Series). Big thank you for enjoying the content and appreciating my effort. This is what steemit.com is meant to be about.
---
---

I am a member of the @buildteam crew, innovative creators of @minnowbooster @steemvoter and @steemsports blockchain projects.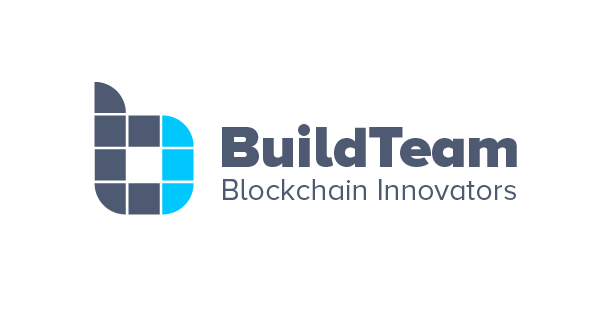 The @adsactly society is a meeting point for free thinking individuals who want to cooperate. It is a welcome addition to Steemit.com community. Feel free to ask about it.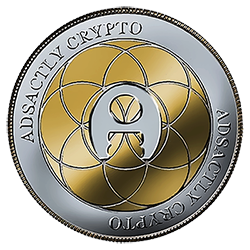 The @adsactly society Discord channel is here: ADSactly You are welcome to join!

Note to my dear readers, friends and followers: Please understand that I am unable to answer all of your comments because if I was to do that, I'd not have any time left for creating the series and for all of my other Steemit-related work. The amount of comments is overwhelming. It is beautiful to see that my work is appreciated and that it inspires so many people. I read all of your comments before going to sleep. It is my evening routine. Thank you so much for your support!