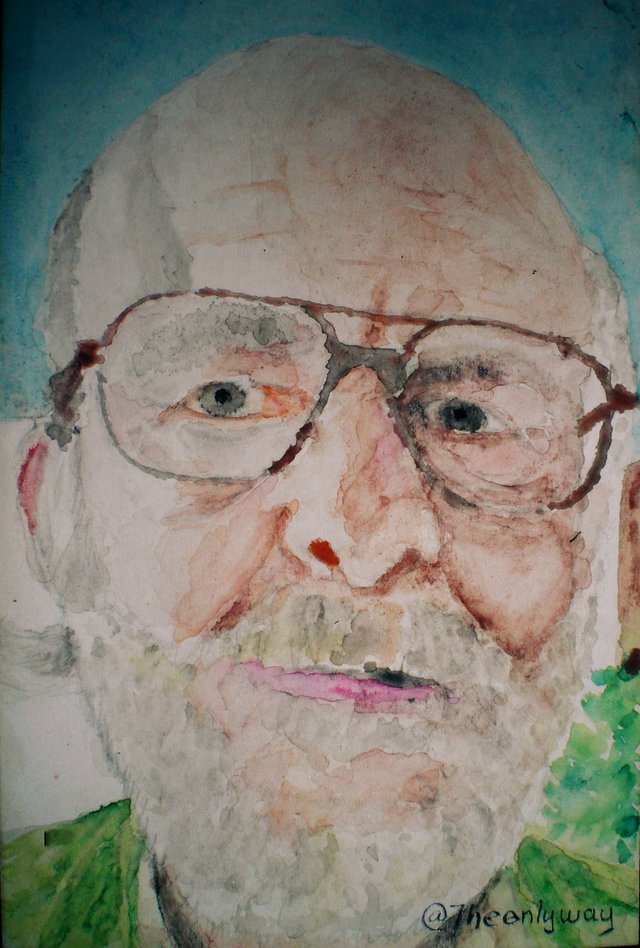 One of Solomon's Proverbs says the following:
The mirror reflects the face; And the eyes reveal the personality.
Proverbs 27:19
Today looking at what or who to focus my watercolor on, I searched among my most recent followers and found @r2cornell.
I really do not know him personally, according to what I could investigate in his blog, he lives in the United States of America, observing the characteristics of his face, I stopped in his gaze. And I can determine that he is a man of good feelings. And sensitive.
About two months ago he did a very beautiful job to help a Venezuelan baby girl that consisted of collecting money for the treatment of a serious illness. (He trusted that God is healing her).
But He was wounded for our transgressions, He was crushed for our wickedness [our sin, our injustice, our wrongdoing];The punishment [required] for our well-being fell on Him,And by His stripes (wounds) we are healed.
Isaiah 53: 5
Checking his blog I see that he supports the Venezuelan community who make publications to help other people.
This gentleman with the appearance of Santa Claus also takes pictures of flowers, the most beautiful I've seen.
For this reason, today I wanted to make this watercolor to this Steemian that makes a difference in the Steemit community.
In public, I want to thank you for helping my Venezuelan brothers.
The most important of this publication that I dedicate to you, is the following Truth.
because if you acknowledge and confess with your mouth that Jesus is Lord [recognizing His power, authority, and majesty as God], and believe in your heart that God raised Him from the dead, you will be saved. For with the heart a person believes [in Christ as Savior] resulting in his justification [that is, being made righteous—being freed of the guilt of sin and made acceptable to God]; and with the mouth he acknowledges and confesses [his faith openly], resulting in and confirming [his] salvation. For the Scripture says, "Whoever believes in Him [whoever adheres to, trusts in, and relies on Him] will not be disappointed [in his expectations]." For there is no distinction between Jew and Gentile; for the same Lord is Lord over all [of us], and [He is] abounding in riches (blessings) for all who call on Him [in faith and prayer]. For "whoever calls on the name of the Lord [in prayer] will be saved."
Romans 10:9-13 Amplified Bible
Below I show you a photographic sequence of its preparation.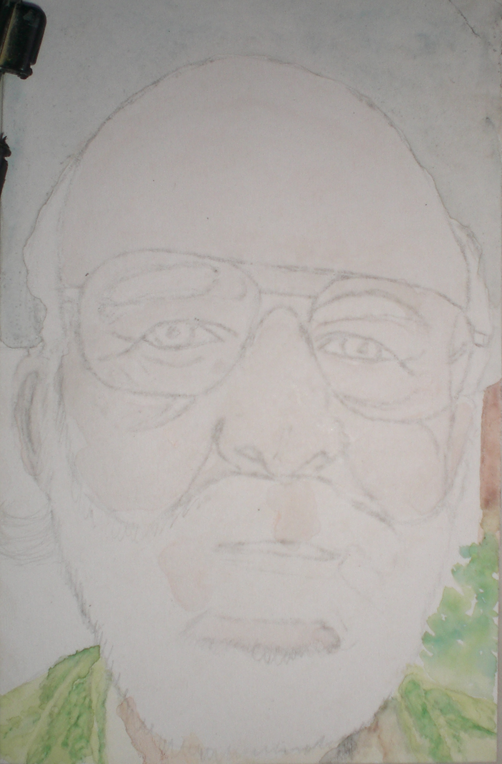 Image 1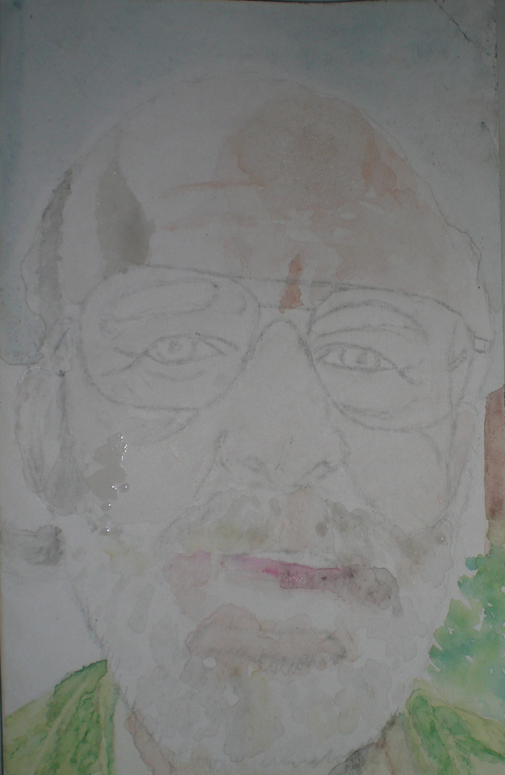 Image 2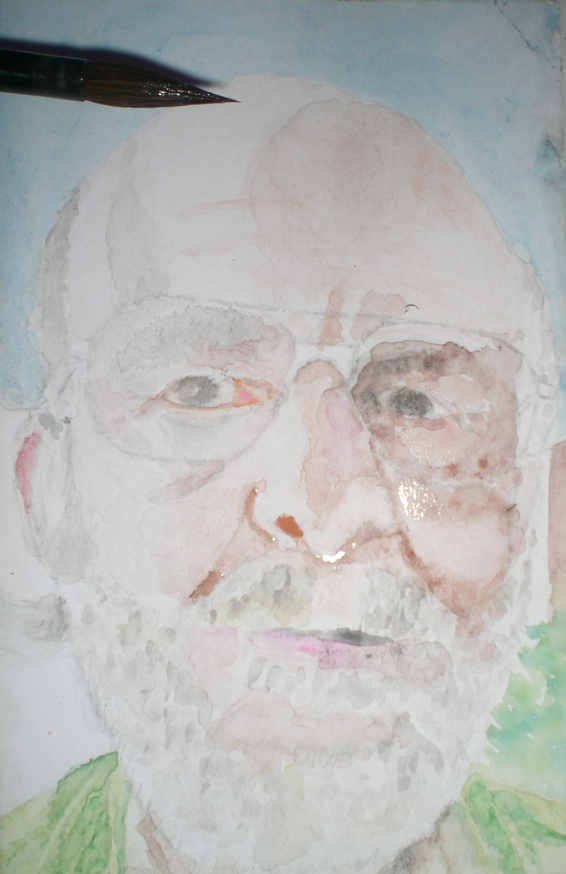 Image 3
---
To make this painting, use the following materials and tools:
Materials and tools
.
A piece of cardboard.
Pencil No. 4H.
Brushes
Watercolor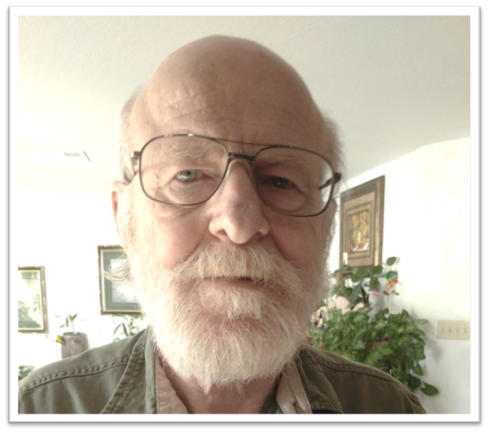 Long life to the friend @r2cornell, God bless you.
Source