Drawing My Original Art Digitally (Crying Lady)


Hello there beautiful people!
It's weekend and I hope everyone is doing great so far!


Today, I tried drawing one of my original arts digitally. Well, this artwork is a lady who is crying. If I remember correctly, I used this artwork as a picture representing one of my poems. I'm just not sure which poem it was as it has been a while since I made it.

For sure, it was an emotional one. And yeah, I haven't written any poem recently. I just don't have the motivation to write. I guess my life has been pretty normal and boring these day. And the anime I'm watching were mostly sports and shounen. haha I should write again.

Anyway, allow me to show you my artwork for today.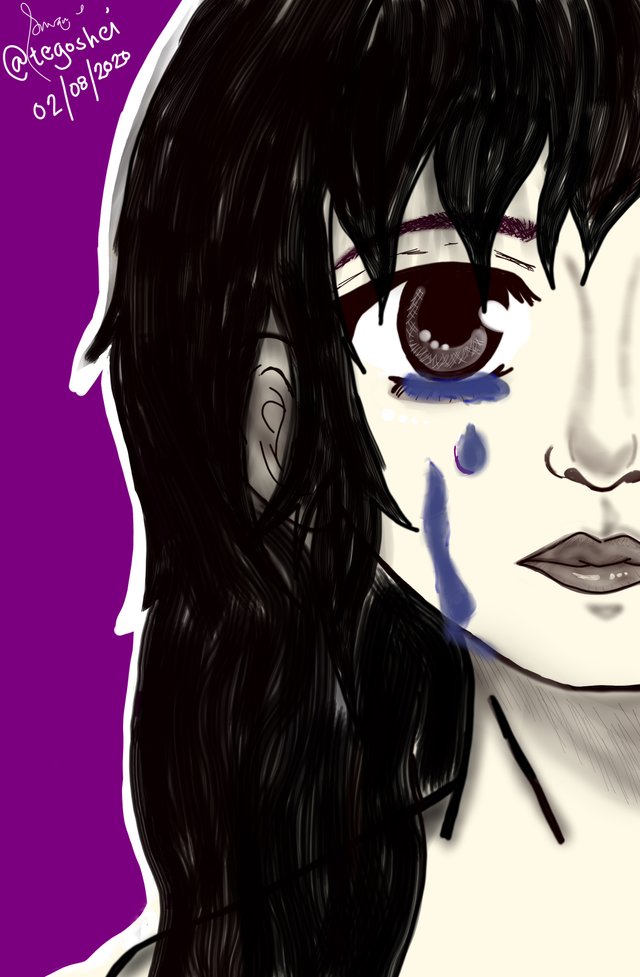 Why do you think this lady is crying? Hmmn.. I wonder about that, but most likely, she just wants acceptance. She wants people to see her as she is, so she need not pretend to be someone else. Anyway, let's get on with the process. It's not really colored unlike my past artworks, so the process is somehow pretty short. Still, I hope you enjoy!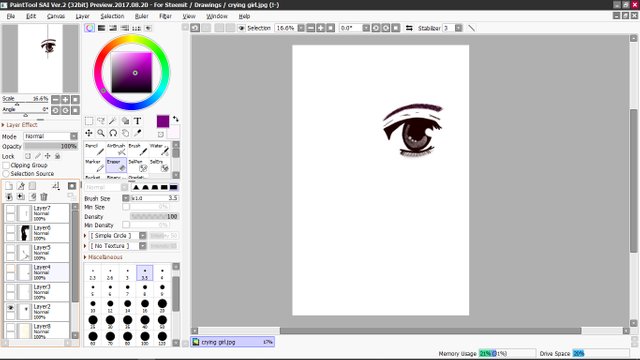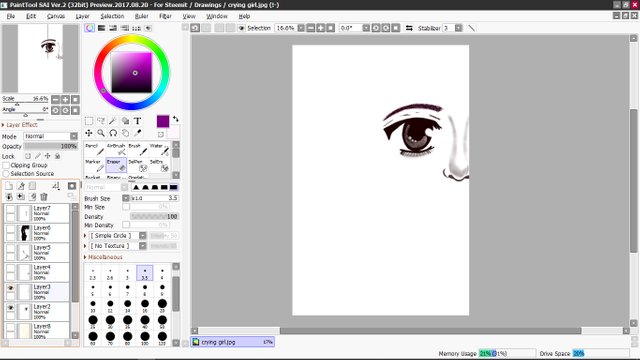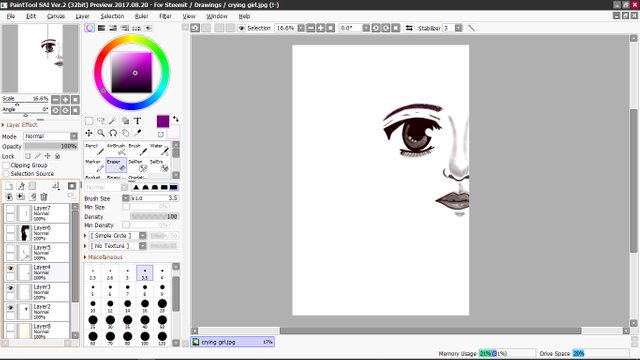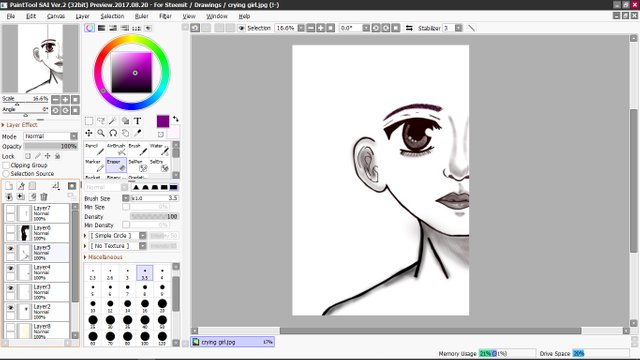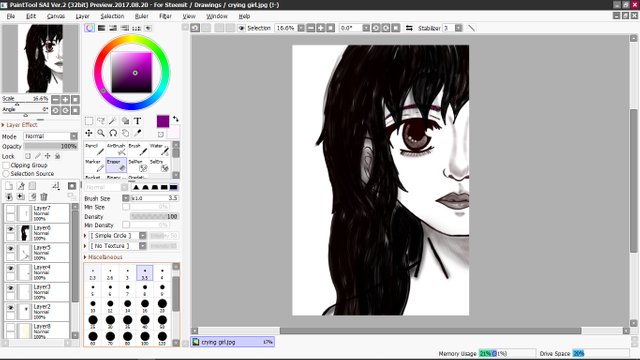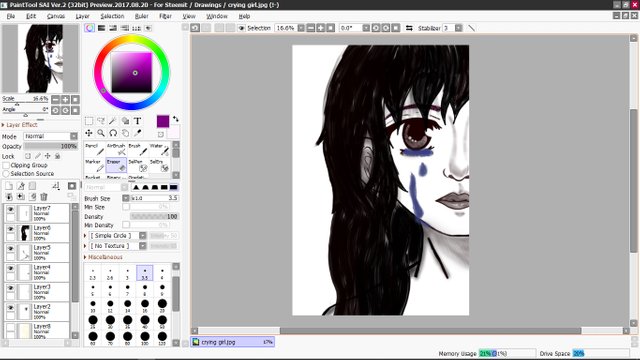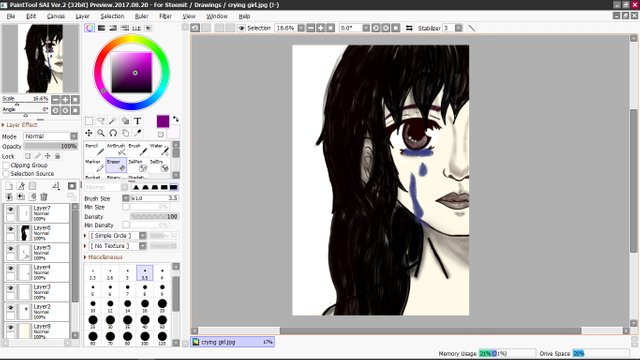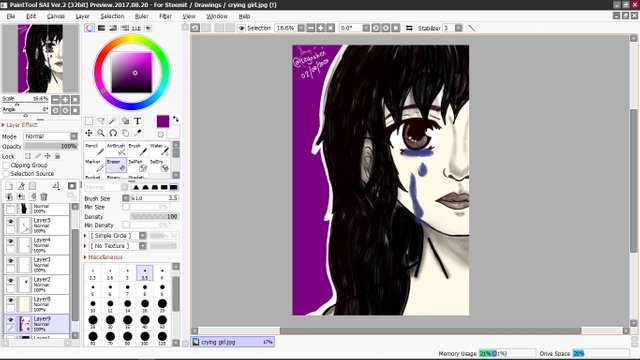 That's basically all of it. It's a simple drawing, so it didn't take me a long time to do it. Still, it was fun though. I was actually just trying to utilize several brushes and textures for this one.It's interesting to learn by trial and error. Well, it takes a while but somehow it gives you satisfaction once you see the result.

Of course, I made gif of the process... and there's another gif, too. It's basically just the same art but different gif.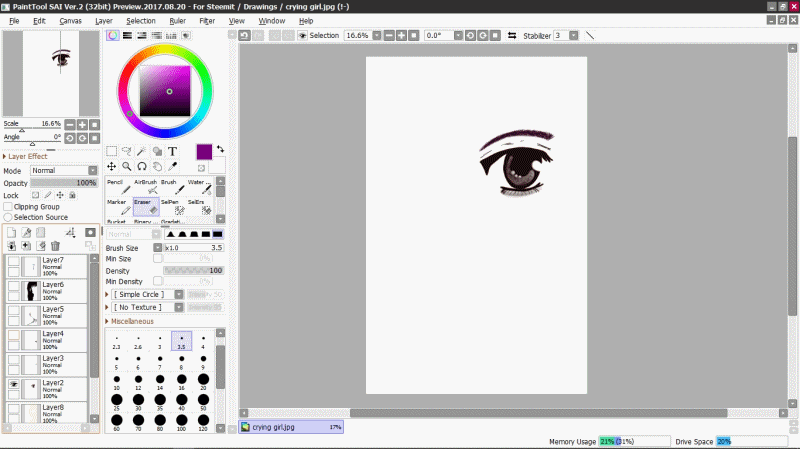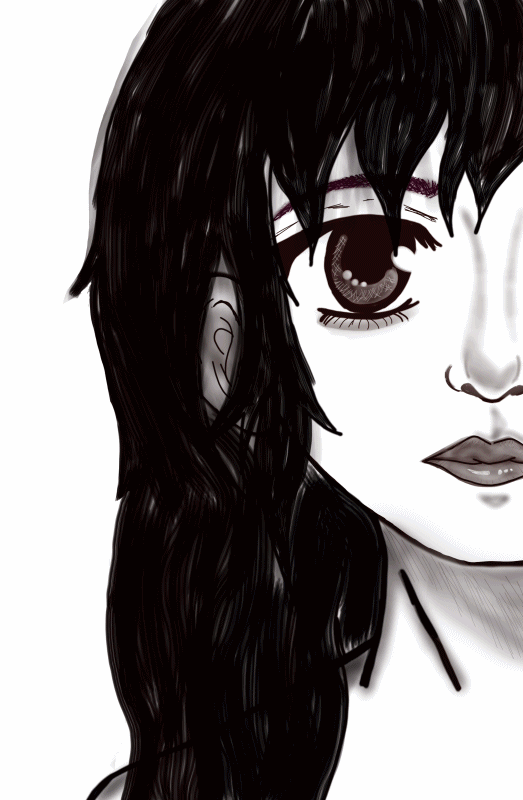 Just trying out new things... and it's fun! I hope you enjoyed this post as much as I enjoyed creating it! Thank you so much for checking out this post. I hope to see you again! Take care everyone! (^^,)/
---
Posted via Marlians.com