Hello to all the community of cryptos, I am quite new and welcome you to my art page.
After lots of time spent on Instagram to promote my work as an Artist, I discovered with big fascination Steemit and I am convinced that the blockchain and the concept of decentralization will provoke the next big revolution of art.
This is my very first post and I hope it is also the beginning of a long series of artwork on the fantastic world of cryptos if this post gets supported!
My purpose is not to be realistic but rather to create a fantastic universe which makes us dream on the world of cryptos and their world in the future. I also want that my work is more accessible and amusing this universe even though it is so complex and still hard to understand for a lot of people.
I also intend to expose this artistic work outside of Steemit to attract more people for Steemit and Cryptos, as I think that art being a good way of reassuring and attracting people who can be suspicious of the cryptos.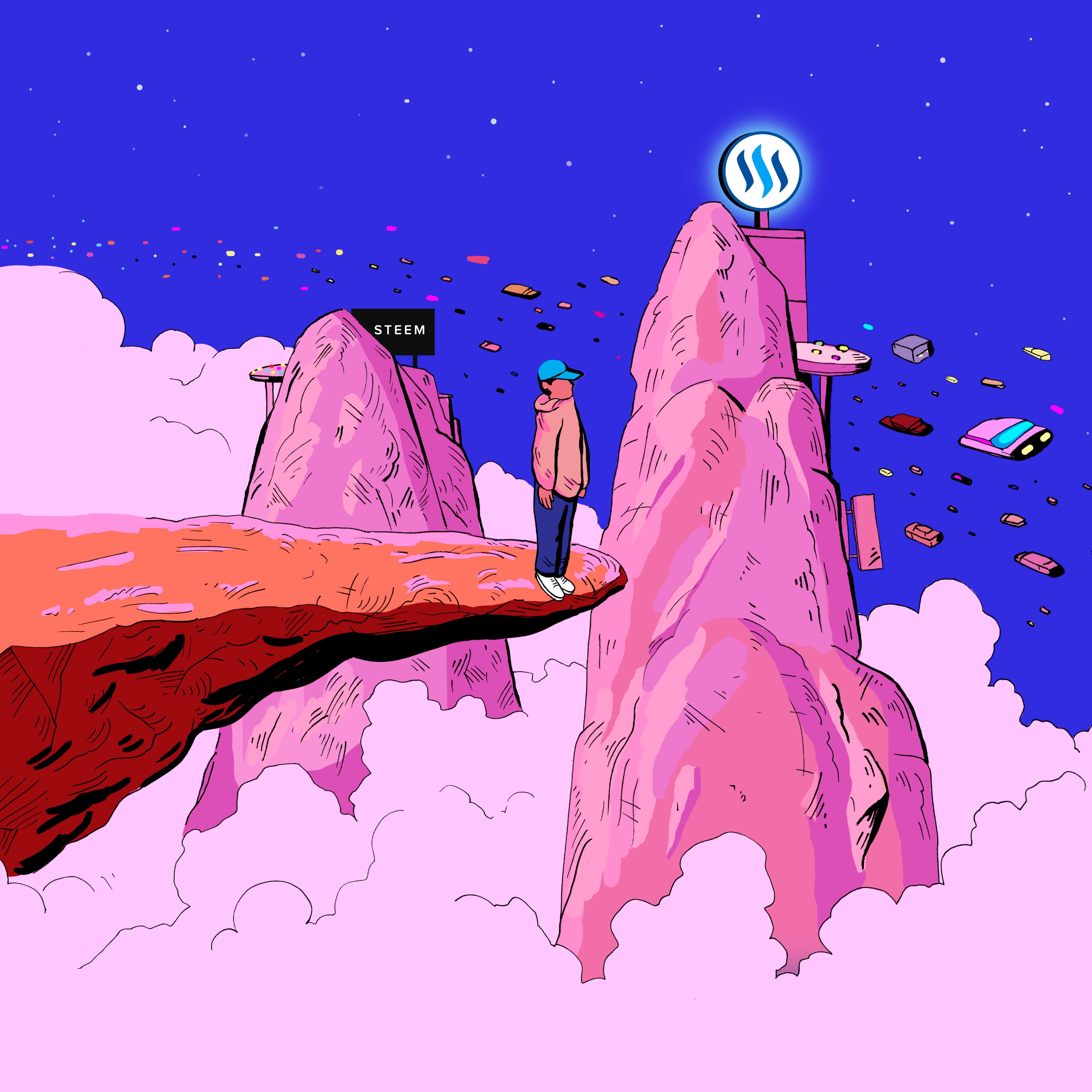 I want to invite people to comment/share there vision, dream and idea of a "crypto future world"! I haven't decided what is going to be on my next artwork … maybe a futuristic Ethereum city? A Bitcoin spaceship ? A Ripple monster? The secret forests of Dash? An IOTA Robot ?
Let's go guys!
Art To the moon !