This is my old project. I hope it will interest you. For our original video we created three animal masks. One shows a deer, the second a bird and the third one a wolf. We modeled masks' designs in cinema 4D program. Flat grid of polygons was printed on self-adhesive foil and subsequently glued onto cardboard. The next stage involved cutting the masks out, gluing and painting them. A few details completed the final effect and overall character.
3D Model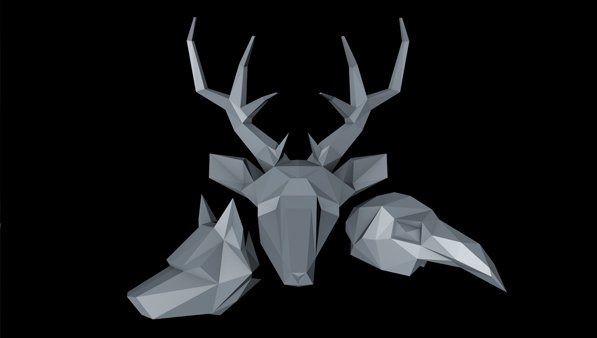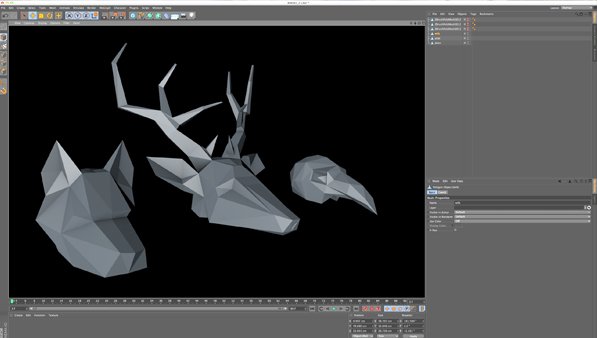 Pepakura app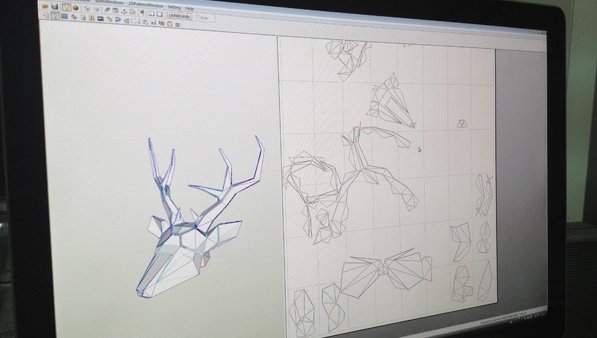 Prototype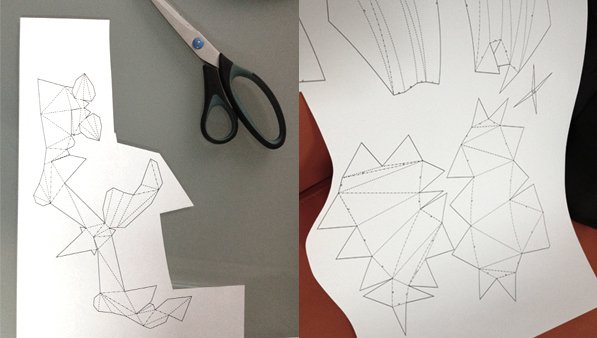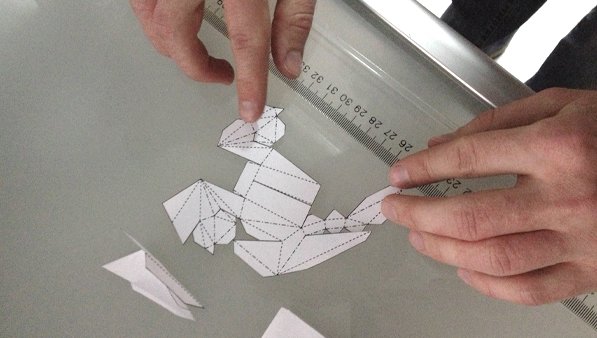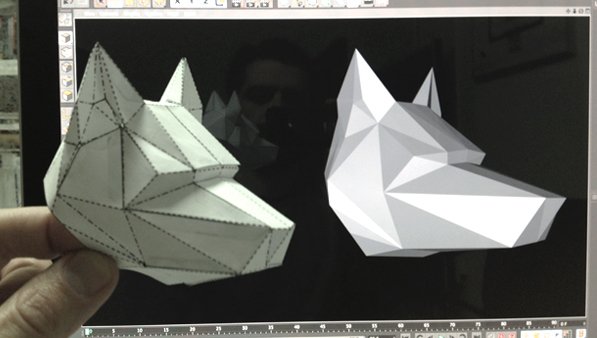 Realization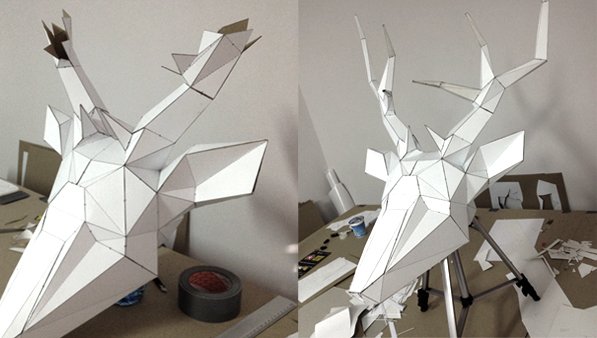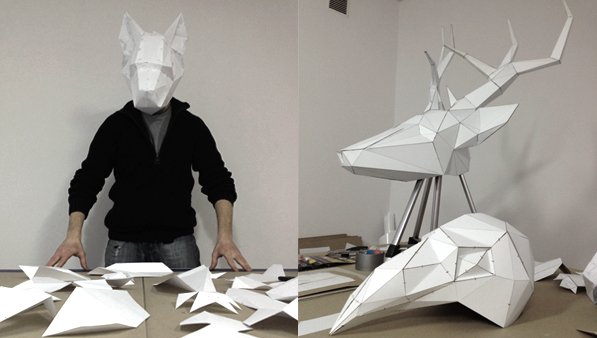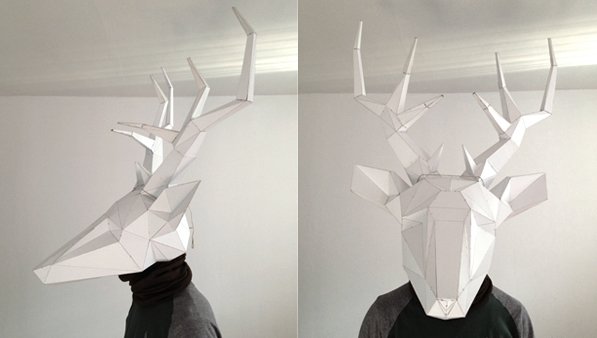 Costume finish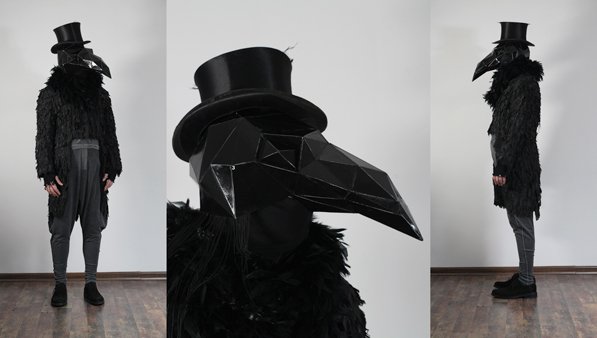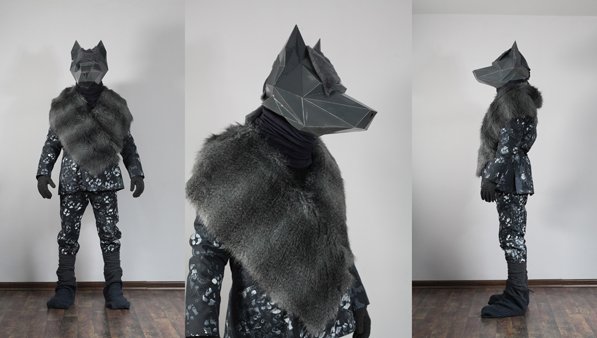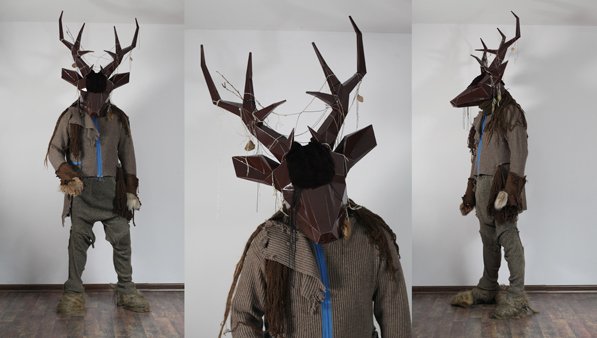 Video for the Polish punk band Szajba
Production: Saymoon Studio
Directed by: Szymon Felkel
Cameraman: Rafał Jerzak, Szymon Felkel
Editing, post-production: Szymon Felkel
Costumes: Magda Deput, Małgorzata Sufleta
Masks: Szymon Felkel, Bartek Stępiński
Make-up artist: Studio Belltulas
thanks for watching!
www.saymoonstudio.com