Hello Steemit
Finally, I'm back home. after 7 hours in the train. Luckily enough I was alone in the coupe and I had all the time to draw comfortably. Actually, I came up with the concept that I'm presenting you now 7 months ago when I was doing my second exhibition for charity.(I personally sold 2 paintings, and the money were given to the local hospital for a new defibrillator) I was chatting with one of the other artists that participated in the event. She asked me to draw something that she could write a verse on.
I'm going to show you her work after i finish the digital version of this bad boy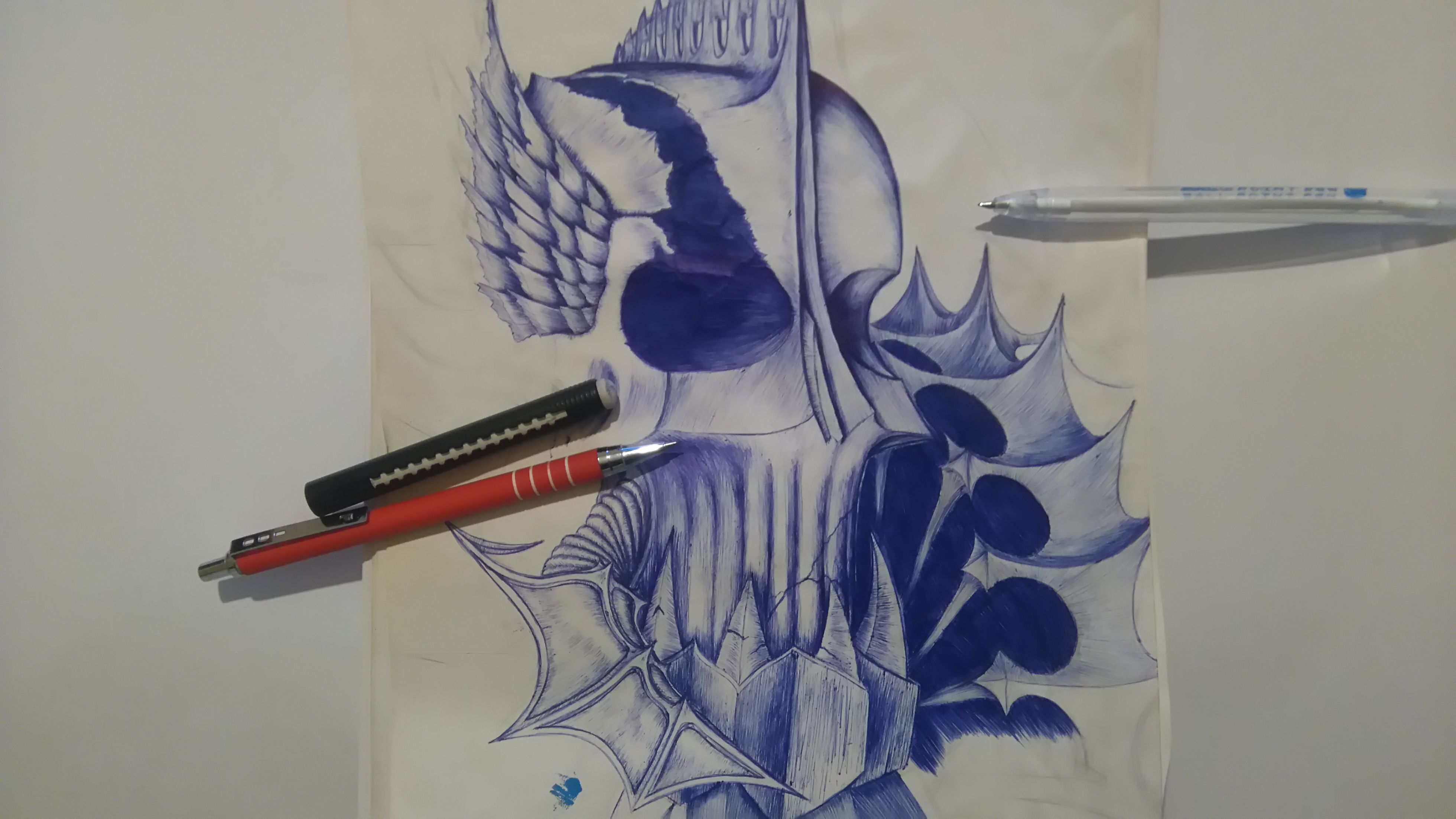 Her usual work was usually about love and romance. I dragged her out of her comfort zone by the hair as she said. We were outside cause I usually smoke when I draw and it started raining, the water ruined the paper, but I managed to take a picture of it.
I was wondering, on what should I work while I travel. And then I saw the picture of the sketch in my phone gallery. It was decided! I could not get much into detail cause of all the vibrations but i like the roughness of it, it adds to the character of the drawing. The irony is that i managed to spill water on the paper. and I had to wait for the paper to get dry.
I guess this one is going for digital treatment too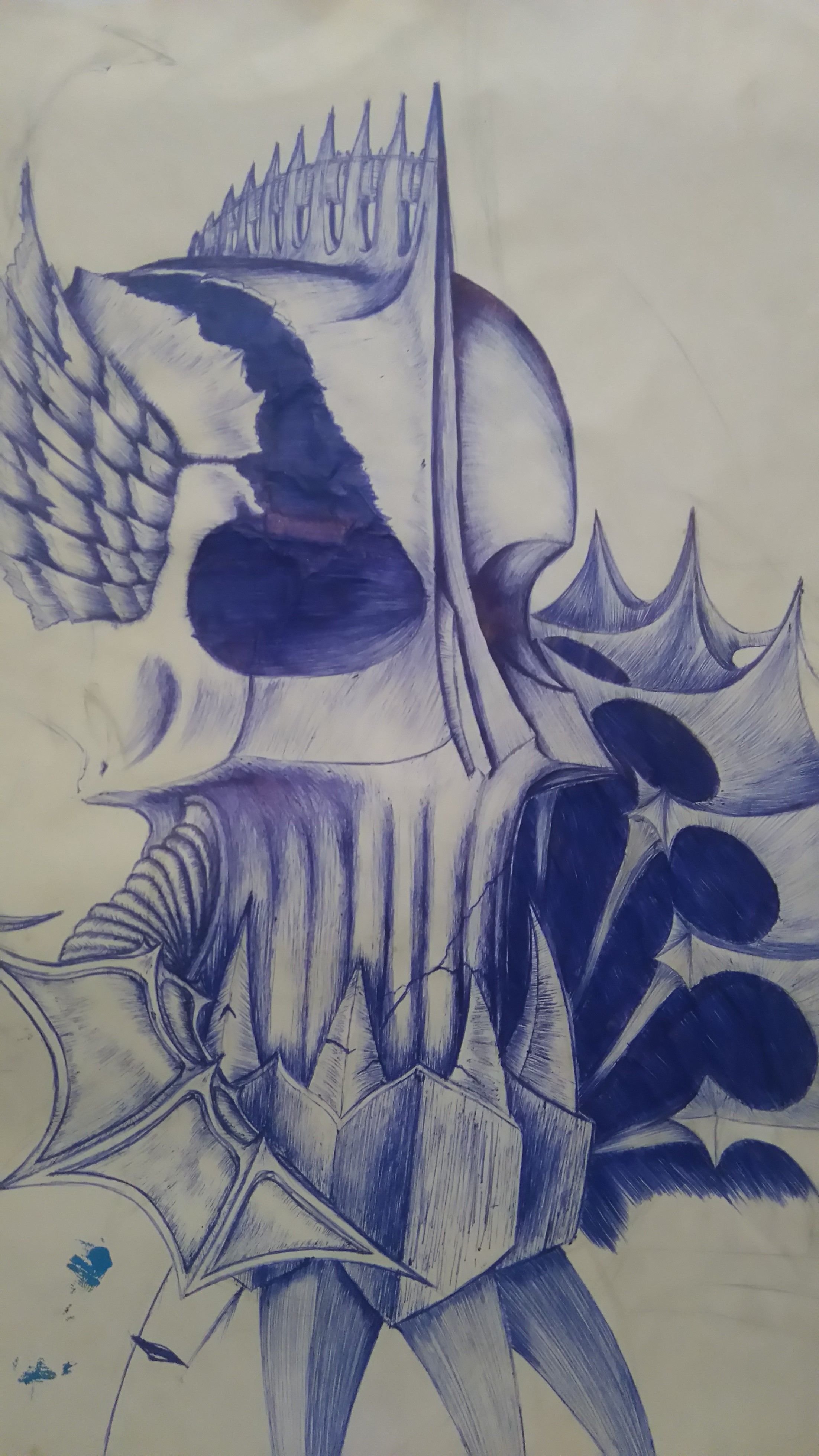 ---
Detail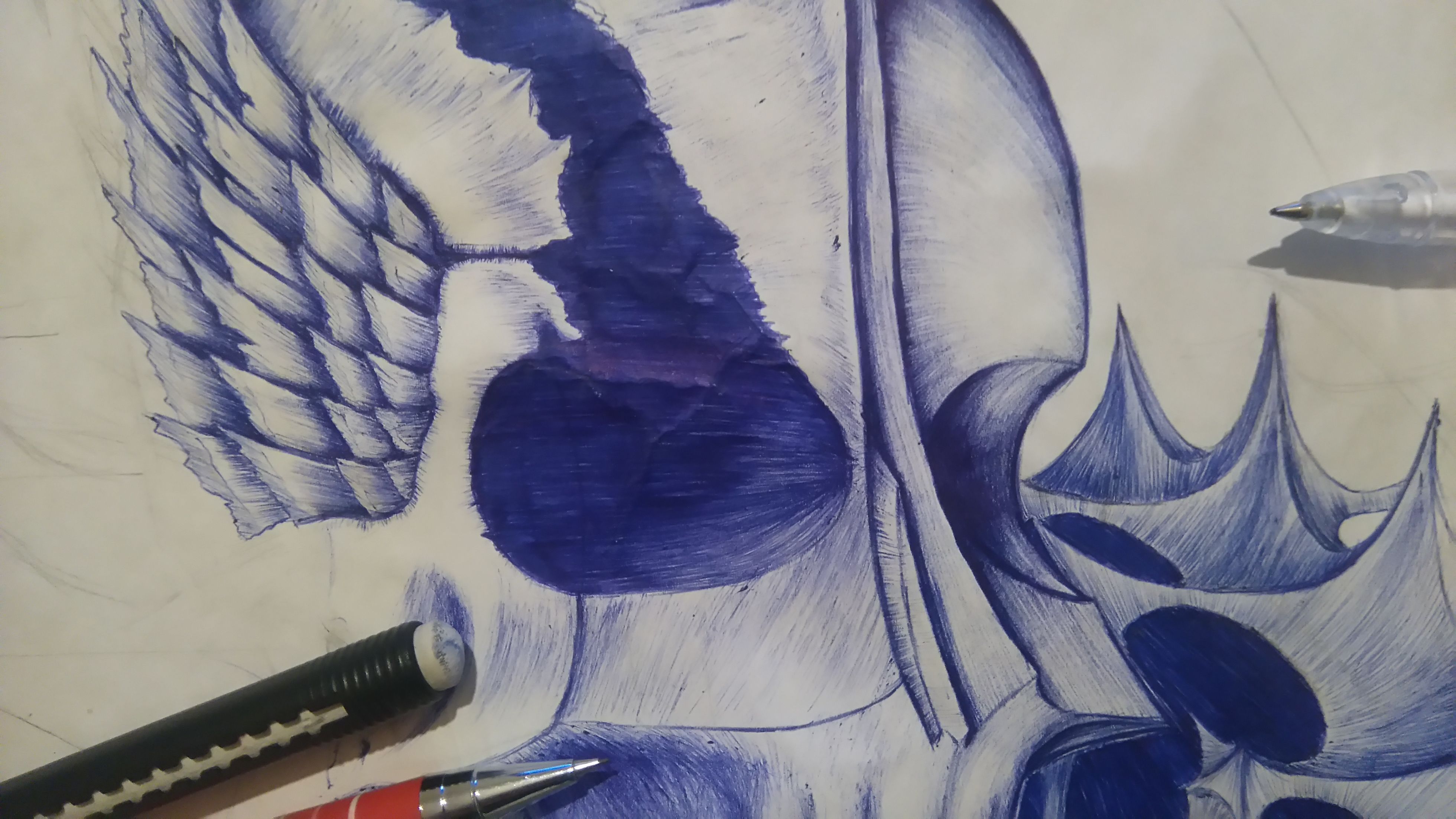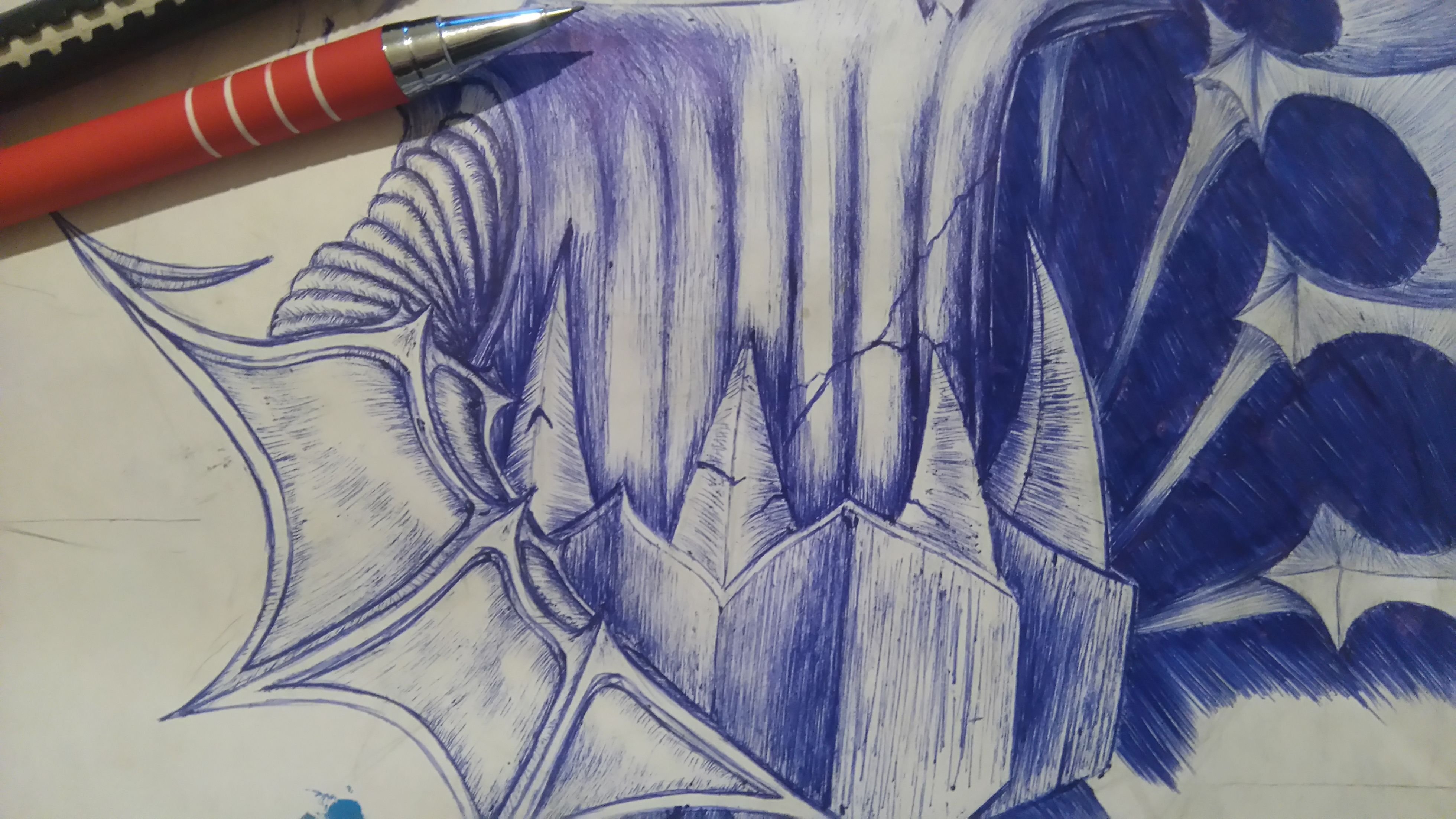 Tools used: HB mechanical pencil; eraser and blue ballpoint pen
---
Tip for new artists- When you start growing as an artist and as a name in that field, more opportunities will come to you. And this never happens linearly. The growth is always exponential. There will be a moment when you could not possibly be able to grab every single one available. You will have to learn to prioritize. My advice is to always take what is meaningful to you. Not what is beneficial in the short term.
I do not write that cause I'm successful ( 'm totally not as some of you know), I write it cause this can be applied to every aspect of our lives.
If you like my art, please follow me on:
facebook; artstation; deviantart; behance