"Mermaid" Artwork in progress part- 3
Welp, here we are again, working on the mermaid.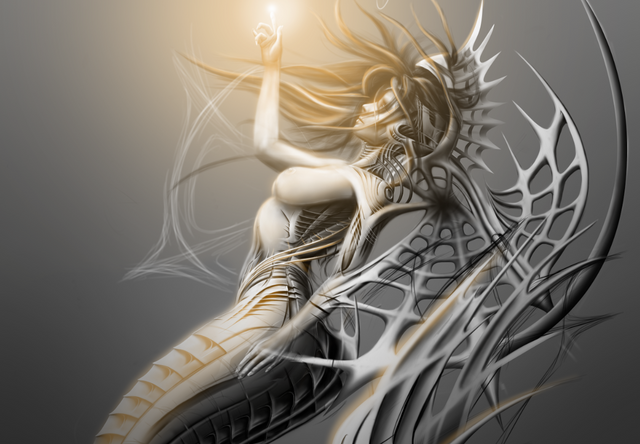 I was working on the fishtail for quite some time. It was almost to the point to scrap the idea and erase half of it, rework it into something different. The light that she's touching is turning her into an organic being, this is what saved it.
Тhe further away you go from the light the more mechanical the body gets, or at least this is what I'm trying to achieve.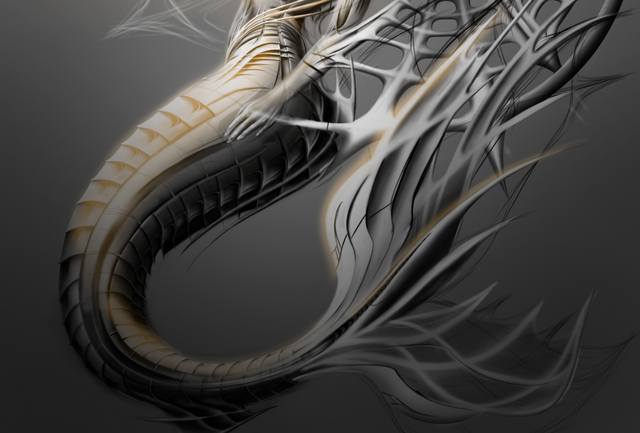 So i started dividing the tail into segments, with the intent that this should look like something that would work. I was staring at the shower curtain one morning a couple of days ago, something in the way that the wrinkles and folds were spread across gave me the idea for how the segments should look like. Tried a couple of variations before is got to the one that you see now, I'm pretty happy with it.
Then the end of the tail...
Oh boy, this piece I've been working on for more than a month now, and I was pushing the tail in time, had no idea how to make paint it. I relied on randomness (rarely do that) Then started applying cuts, and shadows, overpainting, again, then, I've got what you see now, I've been working on this piece every day for at least 4 hours, and... I actually really enjoy painting with higher values, It comes out different than my older pieces.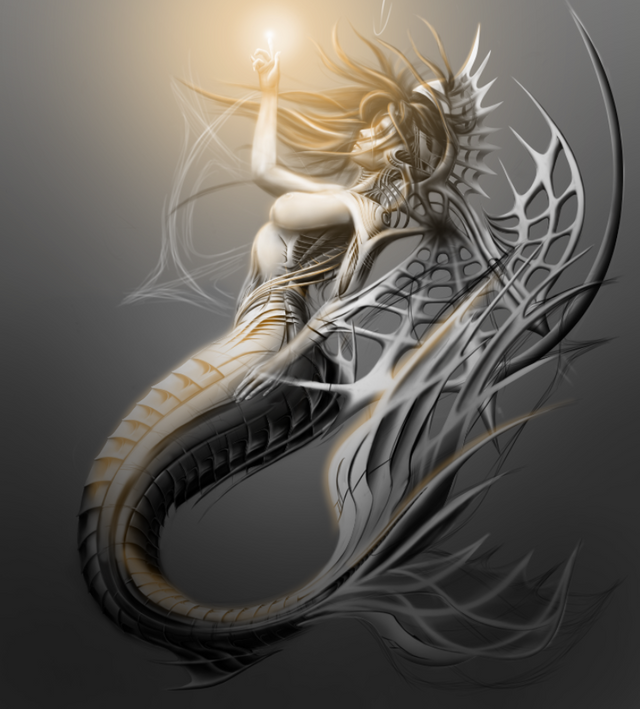 ---
Tools used: Wacom intuos pen-small & Photoshop cc2018
If you like my art, please follow me on:
Facebook; Artstation; Deviantart; Behance;Patreon; Instagram; Dlive; Twitter and Twitch
You can own part of my artworks in the Ethereum blockchain Here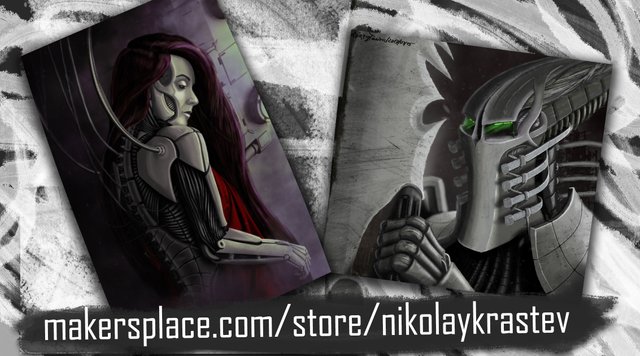 To buy a print or a Limited edition copy of my works
CLICK HERE