[ART / PSYCHOLOGY] My Life As a Self-Critical Artist
Being a quite self-critical artist, I have long hesitated to present my own art on Steemit. Ever since I was a kid I was painting and drawing, as all kids I suppose, the only difference being that I was interested in fine art from a very early age, much thanks to my parents. My grandfather was a locally and nationally quite famous artist, who really kindled and kept this interest alive in me. It was always fun and exciting to see his new paintings, and in school and among friends I used to brag about having a grandfather who was an artist. He and my parents took me to exhibitions and I was starting to grow a relationship to images. I was basically surrounded by art during my whole upbringing. Quite early, perhaps at the age of six, I began to love the smell of fresh oil paint - what you could do with colors and forms - amazed - and I understood that I wanted to become an artist too. At seven I won an art competition in school - I remember the feeling of 'appreciation' and 'admiration'. Mom and dad encouraged it and I began to feel 'special'.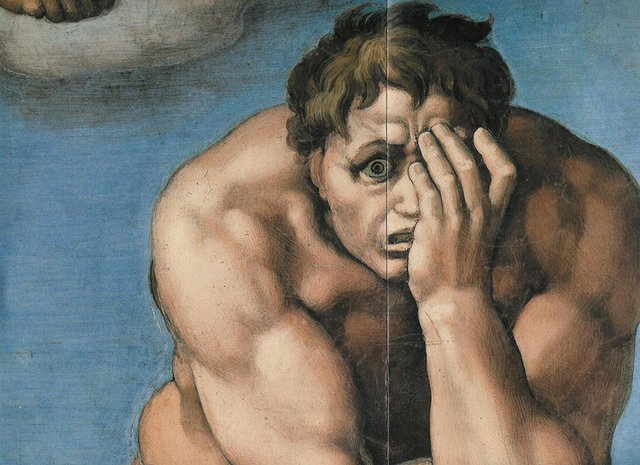 At this time, my four year older brother started to paint seriously, taking lessons for a local artist, and my brother got to exhibit his paintings on some occasions. Without going into too much details, there was a lot of jealousy and comparison brewing in me and I was at numerous times sabotaging some of his painting. I started to compare my still lifes with his, and eventually, at the age of ten or eleven threw in the towel and forgot all about art for a couple of years. The interest was however rekindled at the age of 16, by my then teacher in art history. I studied the masters of old and new with a feverish intensity and covered my walls with printed paintings from the internet. After high school I gave up all ideas of picking some profitable career path to instead basically plant myself in my parents garage, where I painted day and night. I became more and more isolated from the outside world. 
My grandfather came each third week or so to look at my progress and give critical input. But the more I progressed, the more I understood how much I was lacking. I was never satisfied and always chased the 'perfect painting'. No real unconditional self  expression, only chasing an aesthetic high point which I would never reach because I always upgraded that high point. The self-judgment became a heavy burden to bare and I compared myself with the very finest painters in history. I could never understand color the way Matisse did. I could never understand light and shade the way Rembrandt did. And so on. Frustration. Disappointment. Depression. Alcohol abuse. I had months where I couldn't touch a paintbrush and I was terrorizing myself quite a bit with self-deprecating inner chatter. Looking at old paintings made me want to throw them in a fire and burn it all. Sure, I had some breakthroughs where I actually felt proud of myself, especially when I started painting on large format canvases (up to 2 x 1.40 meters). 
Around that time, in 2008, I had the chance to exhibit my art at a central gourmet restaurant in Malmo, where I became artist in residence for 4 years until they shut down. Here I actually thrived as an artist, both artistically and financially, for the first time. At 25 I sold my first painting and saw the money as 'validation' and proof of my 'worth' as an artist and myself.
After that high of feeling accomplished, I went downhill again. Shifted between highs and lows rapidly, either hating my art / myself or loving it / myself. When I wasn't able to 'progress', I sunk into a state of depression. Compared myself with famous artists in how 'achieved' they were at my age and always found myself way behind. Believed that artists should always strive for 'perfection' and that they were some sort fo esoterical priests/priestess on a mission to enlighten the world, which led to even more pressure, unfulfilled expectations and depression, because I could never meet the standards I set up for myself. I could never 'reach' the point of satisfaction or fulfill my definition of an 'artist' because I always had to 'improve'. I believed that my self-worth only could be upheld by being a 'good' artist. Thus, art was both a source of self-loathing and self-worth (polarity).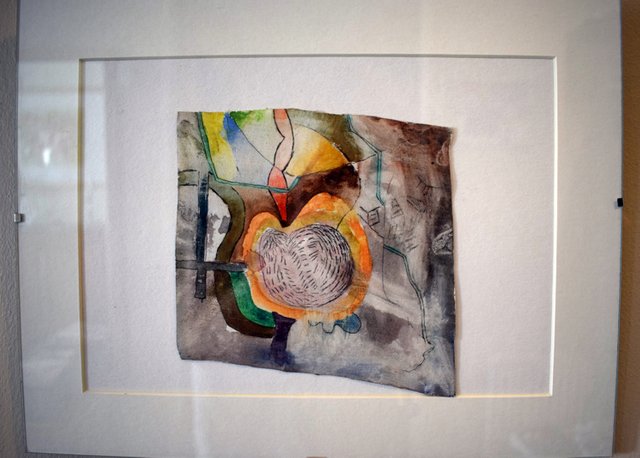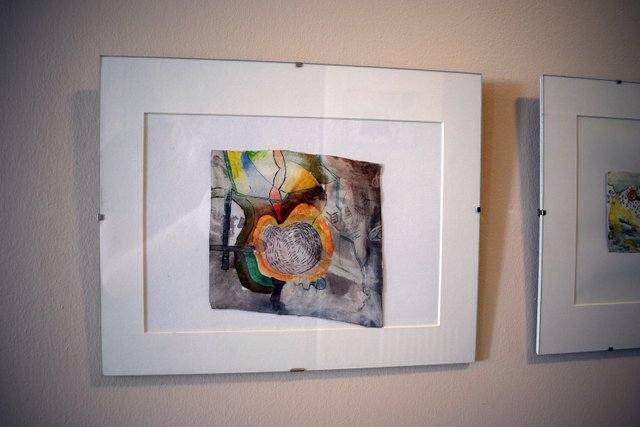 I became more and more spiteful in my expression. My anger and frustration was overwhelming. I wanted to say "fuck you" with my art. Started to embrace the nonsensical and nihilistic. My art transformed from something quite 'esoterical' and 'spiritual' to nonsensical and ironic - yet another polarity - from 'higher purpose' to 'pointlessness'. I painted over countless of my old paintings, some of which I really enjoy looking back at today (thankfully I photographed them). Some canvases have layers of 10-15 paintings underneath. Equally countless of paintings remained unfinished.
Now, around 4 years since I touched a paintbrush, I feel like approaching art again. But with a more innocent, nurturing, exploratory, curious and humble approach. I see how much time have been wasted and how much actual art that I potentially could have produced, just for the sake of entertaining these mind games and 'characters'. Stay practical. Stay here, folks.
The little mixed media piece I attached above is one of the last images I produced, painted on a ripped off, spare piece of canvas.

For higher resolution:
https://i.ibb.co/ZMG8VYP/DSC-0517.jpg
https://i.ibb.co/NFG8WnY/DSC-0519.jpg