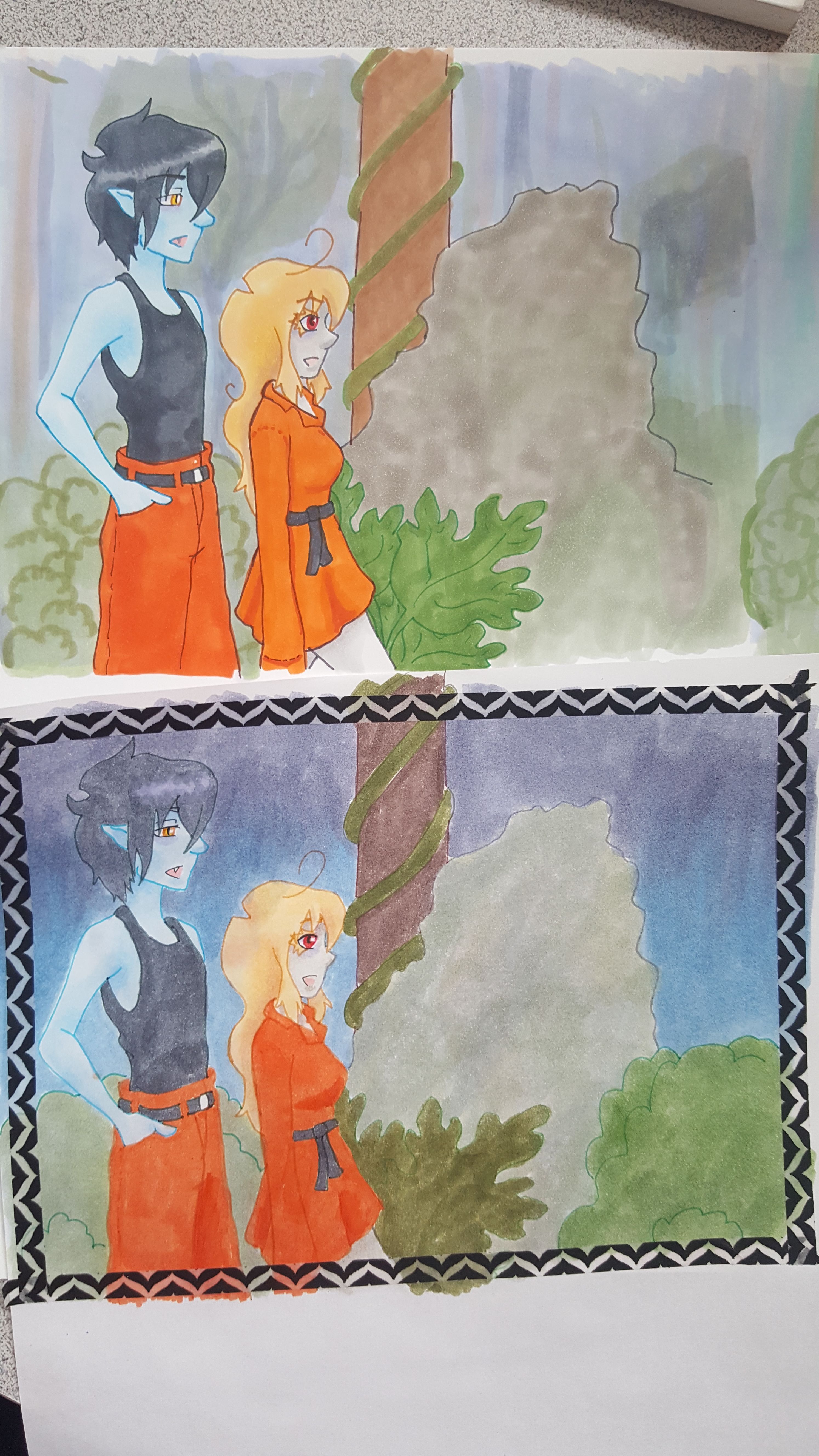 I'm planning to make a comic strip. I would really like to make it traditionally with copic markers. The artistic process is giving me some grief.
It would be awesome if I could get some constructive critisim and oppinions on the two pannels above.
The main difference is different paper, but theres aslo some coloring that im not sure about.
Any help is greatly appreciated!!