The roots of this image go way back, to when I was painting in oils in the 80's. I already made several versions back then. If I remember correctly I re-painted on top of the existing image once or twice. Sadly this painting is long gone, I think it was stolen by the asshole who rented my apartment in one town, when I went to art school in another town.
Many years later I recreated it in digital, it was one of my first paintings in Photoshop. At that time I had been working in digital for a while, but more on the 3d side of things.
And again, I created multiple versions, I think this is version 4. Perhaps you can see that one of my major early influences was Frank Frazetta. :)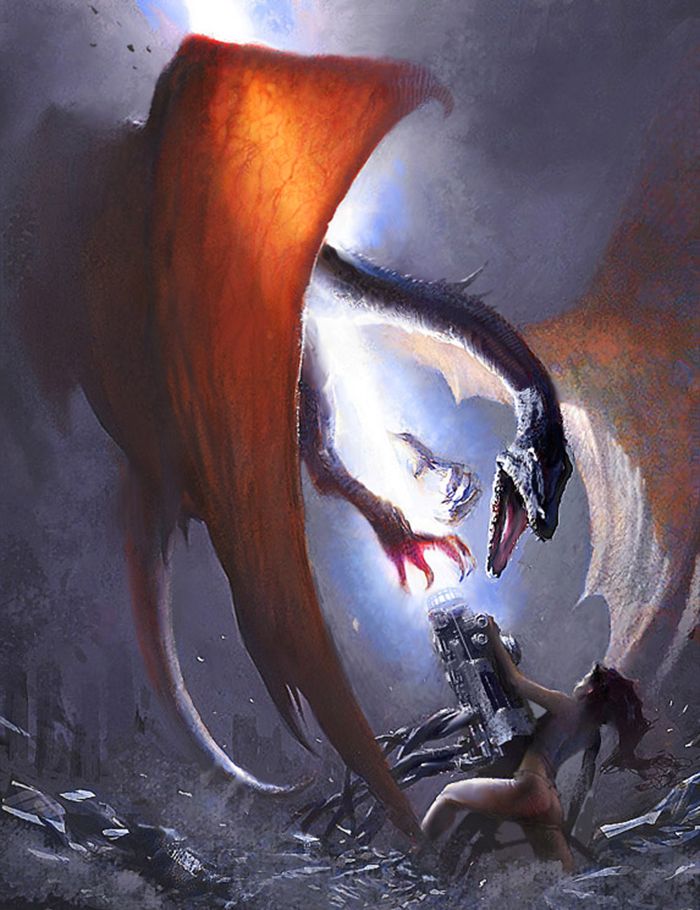 Thanks for watching!
Yay it's Friday!
Links to some of my other art: