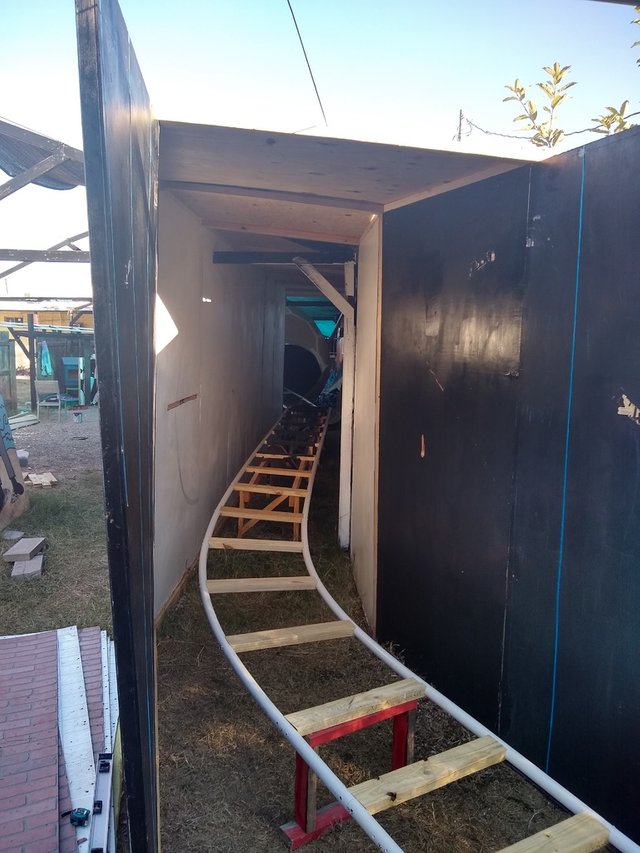 The East Austin Studio Tour is coming up and i'm excited to be working on another fun project(View my post on main EAST project for EAST 2018 here). This year I'll be working with my good friend Ryan Adams (his instagram), who is building a DIY roller coaster in the backyard of the "Tinkering School" in Austin Texas. This is the tunnel where i'll be building a light installation.
I'm still working out my design, this is what i'll be working with although the tunnel will be 10 feet longer. Working with 3-4 projectors i'm trying to figure out a design that will be interesting as the coaster flys through there in just a few seconds. There will likely be small windows in the walls so people waiting in line can have a view as well.
I'll keep you guys updated with some progress pics as I go along.

---
Please check out my profile and follow for more photos, videos and projection art
Follow me on Instagram
Follow me on Vimeo