Let's Get NFTY - Crypto Art & Design Challenge [Round 14 Winners]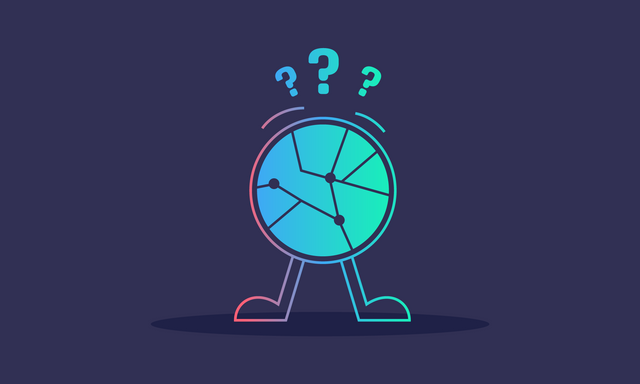 NFTY NEWS is a weekly newsletter covering the latest developments of non-fungible tokens (NFTs) in the blockchain space – collectibles, games, new platforms, and much more. NFTY NEWS is created by @creativecrypto contributor Brian Flynn [@flynnjamm / twitter]. For more information on NFTs, check out Brian's reading list to get you up to speed on crypto digital assets.
The Non-Fungible Contest

For this past week's Crypto Art and Design Challenge, we dove into the world of NFTs or Non-Fungible Tokens! Steemian artists far and wide were tasked with putting their non-fungible creative caps on. This particular challenge was all about illustrating tokens outside of their natural environment. What would that look like?
Contest Announcement > "Tokens Out of Their Comfort Zone"
---
Enough Talk, Let's Get Right to the Fun-gible...
---

First place goes to @gnarknarf! This golden token-scape caught our eyes and perhaps provided a funky glimpse of a west coast lifestyle fueled by crypto. Show this artist some California love and support the original post, here!
Hollywood is such an interesting place, only recently has it become such a technology hub for startups, especially those in blockchain. Previous to pool parties, actor shenanigans, and the music industry. Hollywood has exploded with blockchain startups. Are tokens comfortable in this space? Time will tell.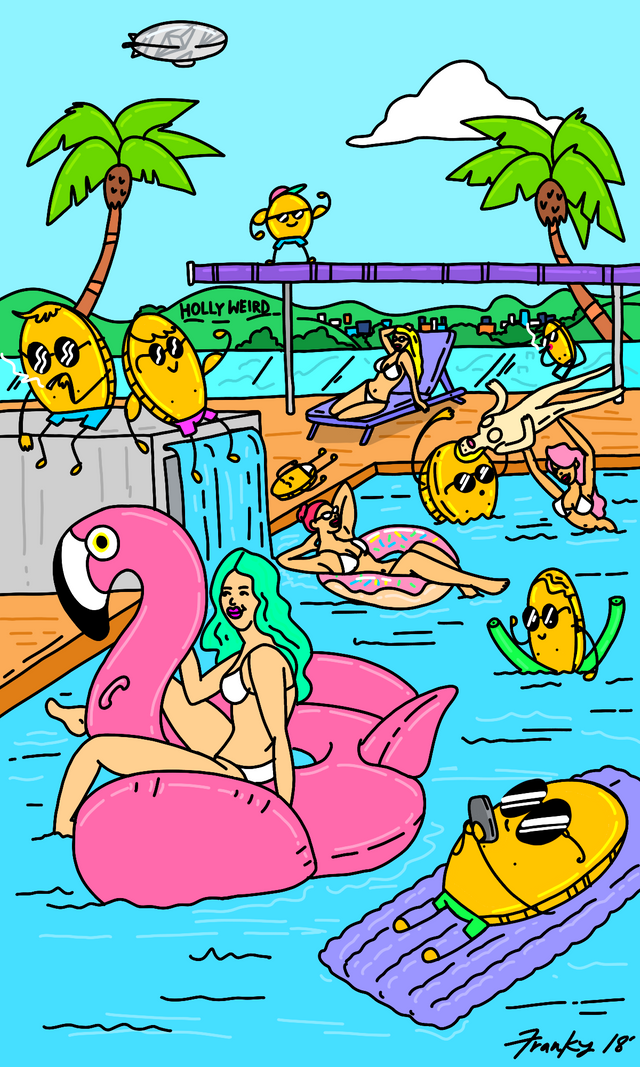 TOKENS IN THE WILD by @mbell

Second place goes to the almighty @mbell. Crypto in their natural habitat! This artwork provides a captivating glimpse into a Jungle-like marketplace of digital assets. Mbell provided a stunning walk through of her creative process from start to photo finish. Show this artist some support and upvote the original post, here!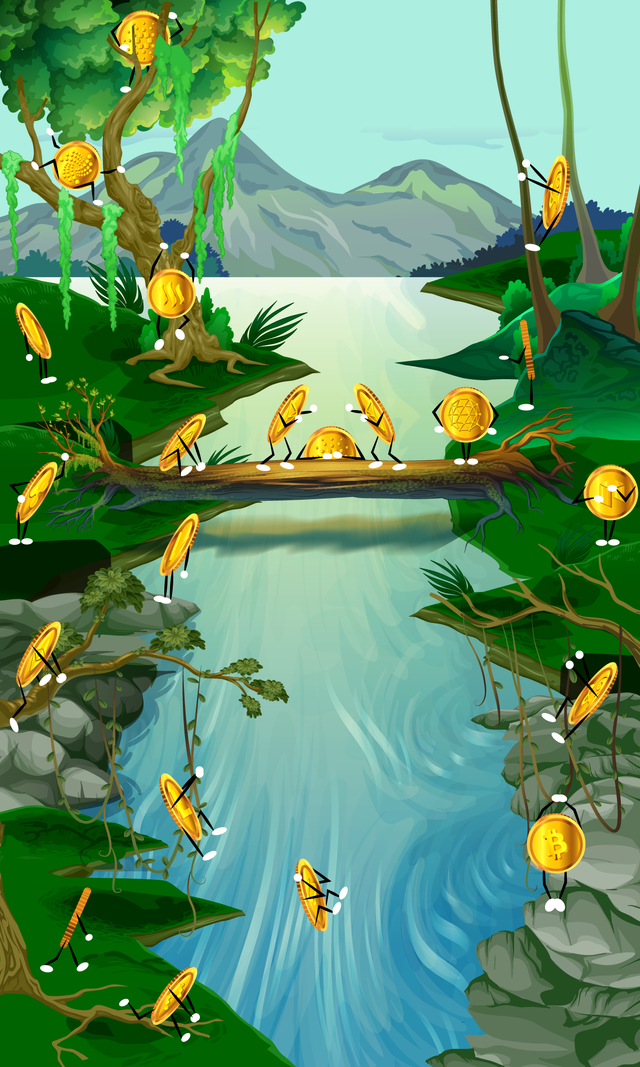 Third place goes to the crypto-curious @karenthfer. Grab your net, a bucket and some moon shoes. Crypto lives within a new kind of environment that transcends the laws of nature and space time. Is it hunting, our counting? Perhaps a little bit of both for this astronaut. Hopefully these crypto-critters made it to the moon and aren't trapped somewhere on the outer edge of our atmosphere! Show Karen some support and upvote the original post, here!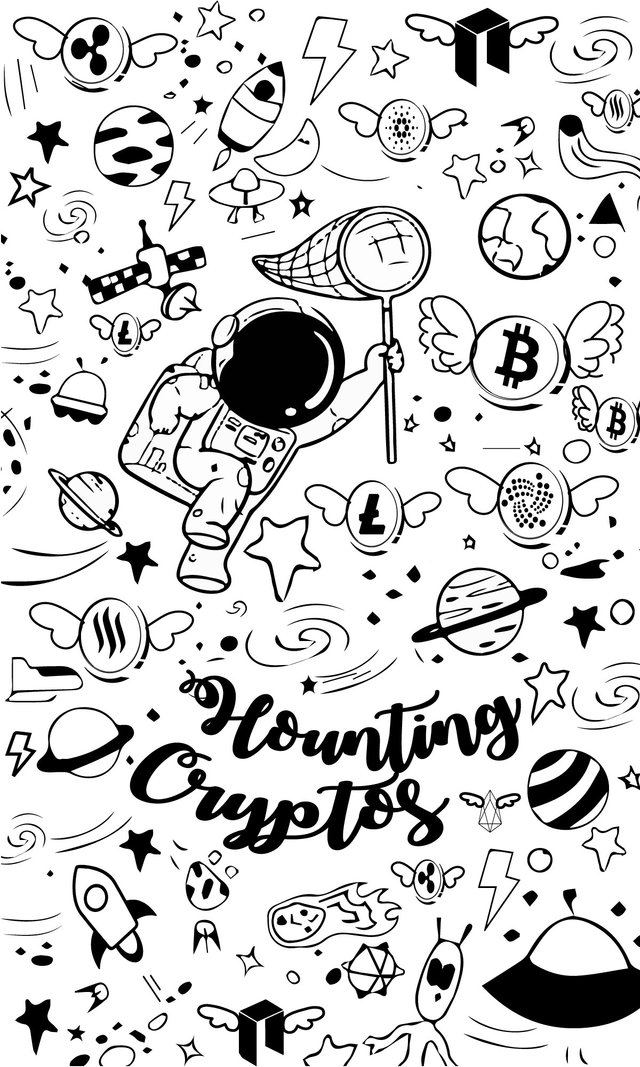 Honorable mention goes bottle popper @bidesign. Would you like some champaign for your crypto campaign? Why not! There's nothing better than a little bit of bitcoin bubbly. Grab a glass and
show this artist some support and upvote the original post, here!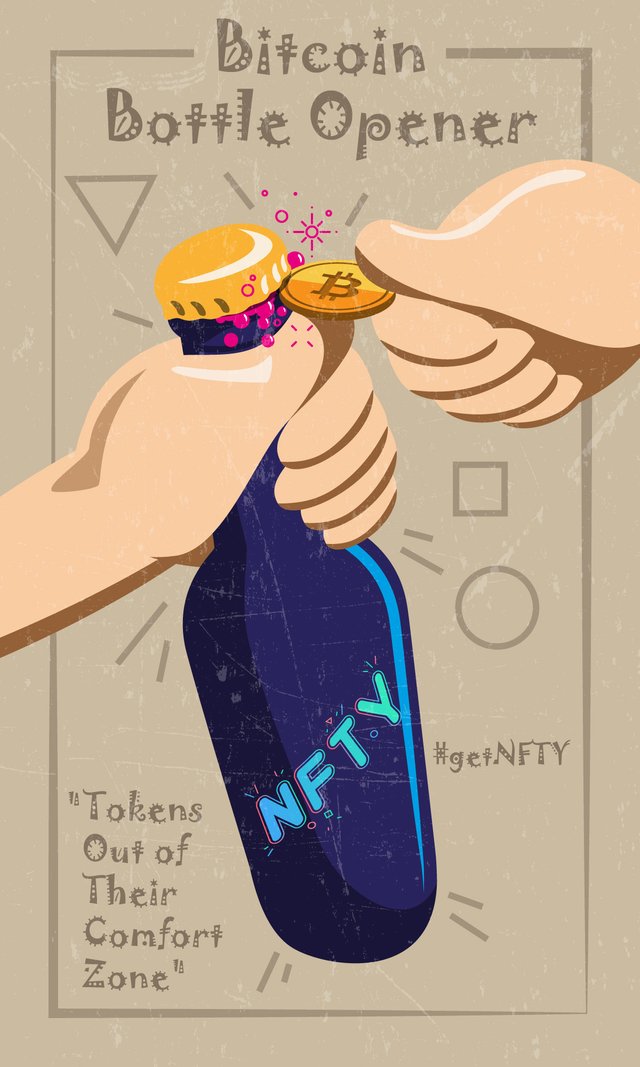 Stay tuned!

@flynnjamm will be reaching out to connect directly with Hollyweird hall of famer @gnarknarf (via comments) to create this illustration as a one of a kind NFT and will be featured on the cover of an upcoming newsletter. Thanks to everyone for participating in this fun and unique Crypto Art and Design Challenge!
---
Stay tuned for the next Crypto Art and Design Challenge!
---

Empower artists, writers, musicians, non-profits and community initiatives - delegate Steem Power to @sndbox (using the links below) or follow our curation trail. Learn more about Sndbox - watch our introduction, here.
Follow us on Twitter, YouTube, and our magazine The Creative Crypto / @creativecrypto