Hello my Steemit´s Friends…
Today I am participating on this week's Crypto Art and Design Challenge, Round 14, hosted by @sndbox; this week they are diving into the world of NFTs or Non-Fungible Tokens, hand by hand with NFTY NEWS which is a weekly newsletter covering the latest developments of non-fungible tokens (NFTs) created by @creativecrypto contributor Brian Flynn.
For more information visit: @flynnjamm
Contest Theme = "Tokens Out of Their Comfort Zone"
At the beginning I was shocked by the topic… I was completely out of my mind… and even now I am no quiet sure if I understand the theme… but any how I made my best and enjoyed the process…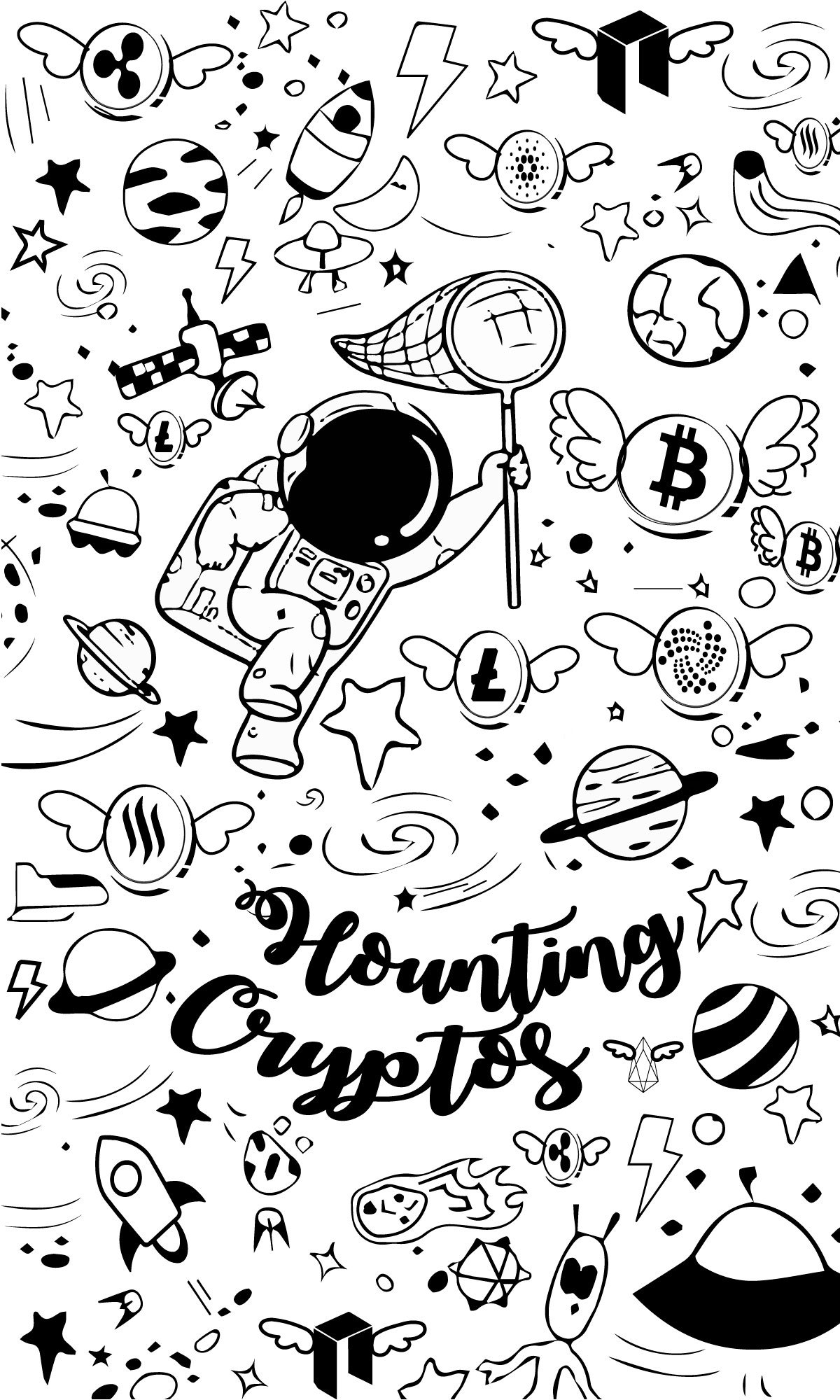 Concept
What can be more out of your comfort zone than:::: Outer Space???
Process
I wanted to make a simple drawing, so keep lines simples on cartoon stile… and try to represent what we made constantly on platforms like this…
hounting cryptos
….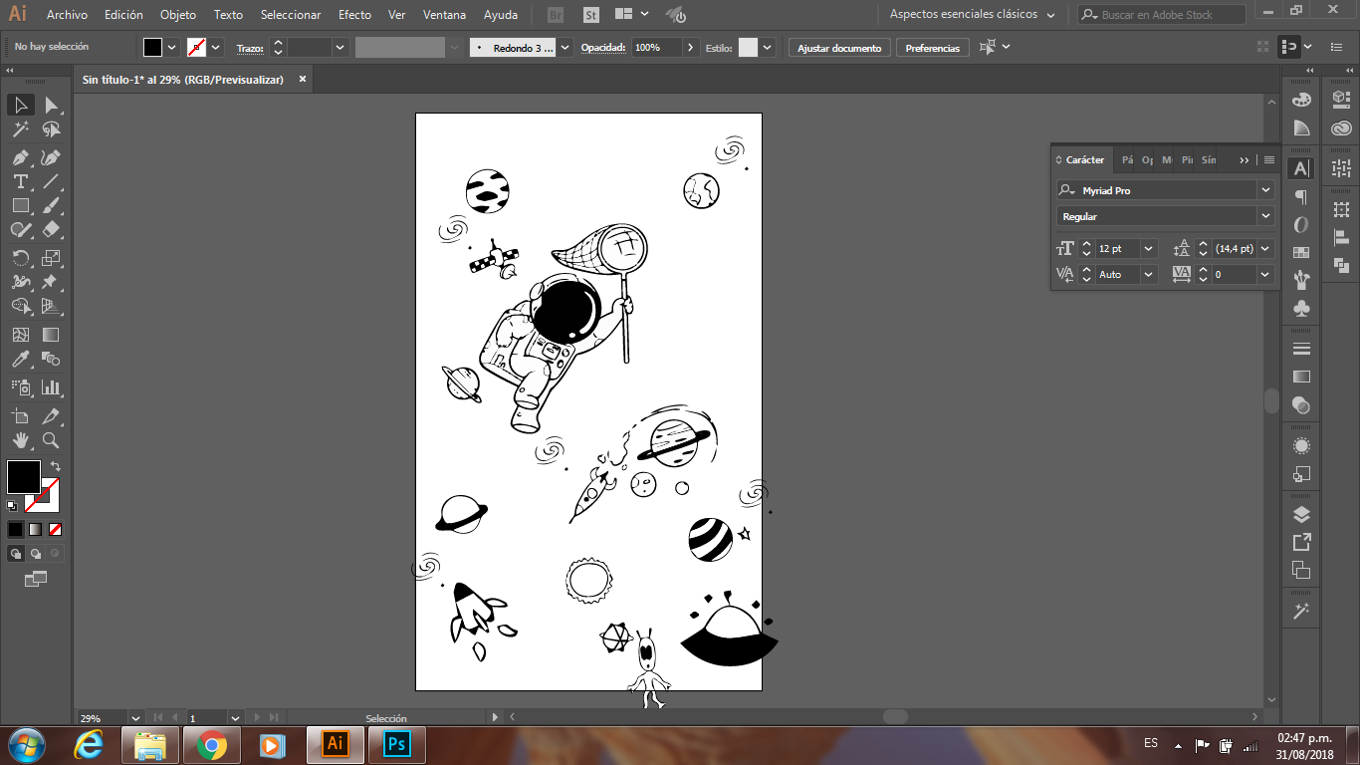 First added the Austronaut and some other elements from space, then added the coins/crypto´s logos with wings….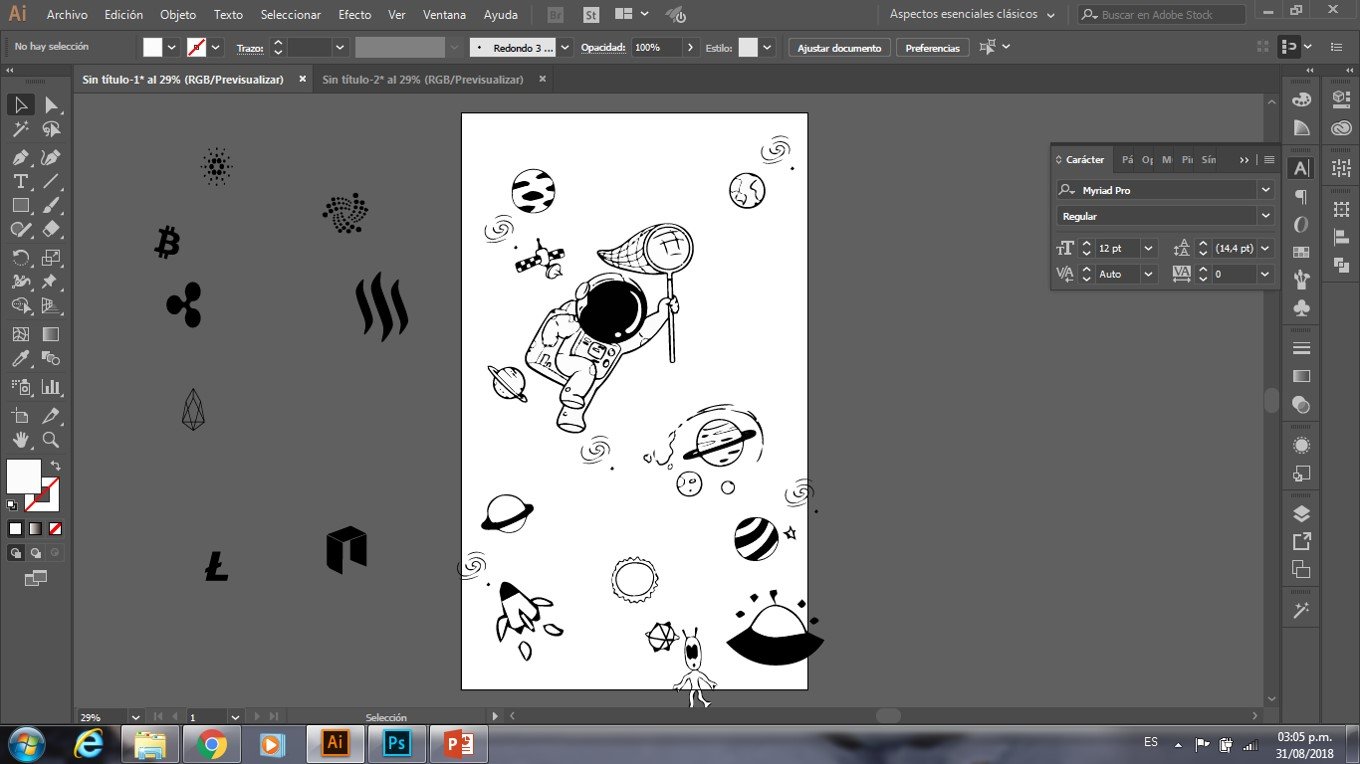 And finally fill in the blanks with more space´s elements and cryptos, all of them taken from my past participations on this challenges´ rounds.
Programs used
AiIlustrator and Phoshop.
Some vectors with atribution from autors were used, visit freepick.com for more information.
Hope you like it… thanks for your support!!!
@karenthfer