Maybe it's because it's the first time in my (long) life that I like the winner song of the italian music contest of Sanremo, but I'm feeling a little obsessed by the singer who won the contest this year. Yesterday, listening again and again his song, I decided to paint a portrait of him to exercise my hands.
I don't like so much paint portraits of people, but I know it's a great exercise for me and for my artwork, so it was a good motivation to do it.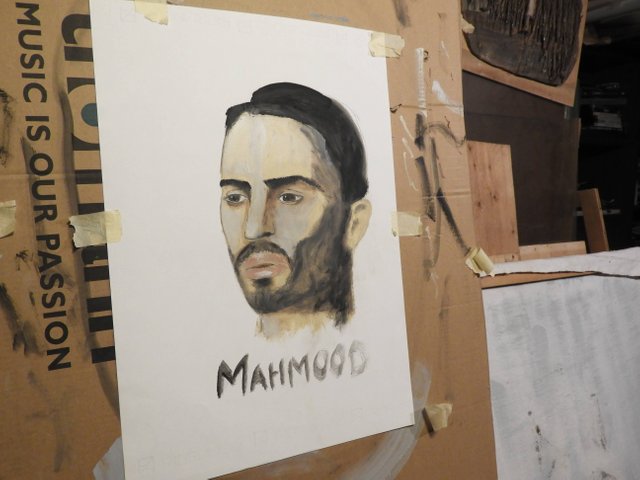 This singer named Mahmood and I like so much his voice, because it's a warm voice. You have to know that I have a sort of "flaw" at the left ear: I'm more sensible than other people to the high frequency sounds. This thing make me feel better with the voices not too much high pitched tone, like the voice of this singer. 
This "flaw" is the reason because when I'm listening a music concert I have to stay close to the sound system, so I can feel the  vibration of the low frequency sound in my body while the hight frequency sounds are playing in my left ear ^_^
Coming back to the portrait that I'm painting, I took some pics of the steps. At first I sketched the main lines of the face: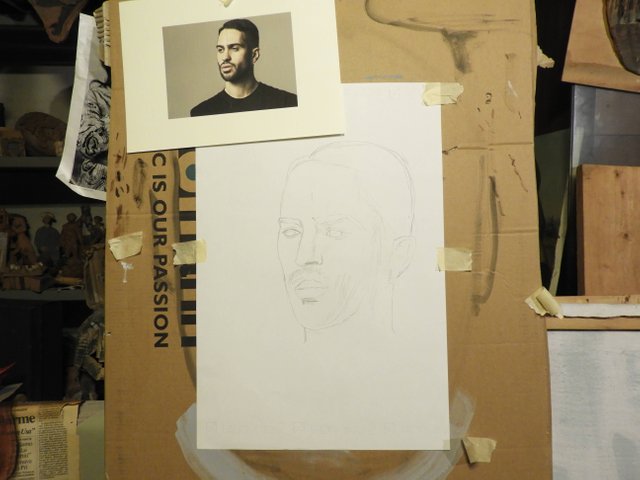 I added some "campiture" (the first touches of a color in a area):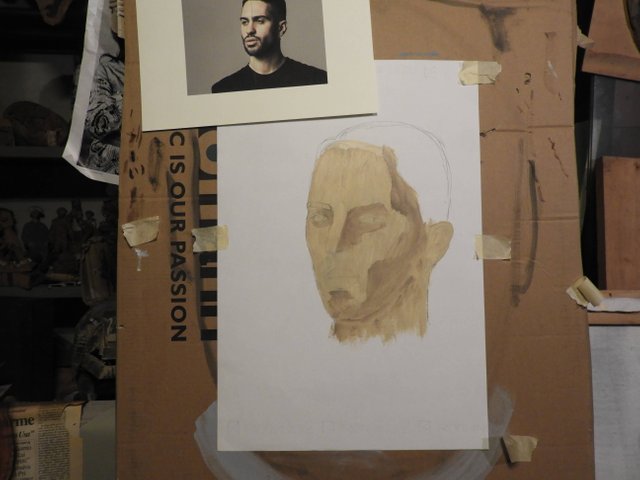 After, I added some details: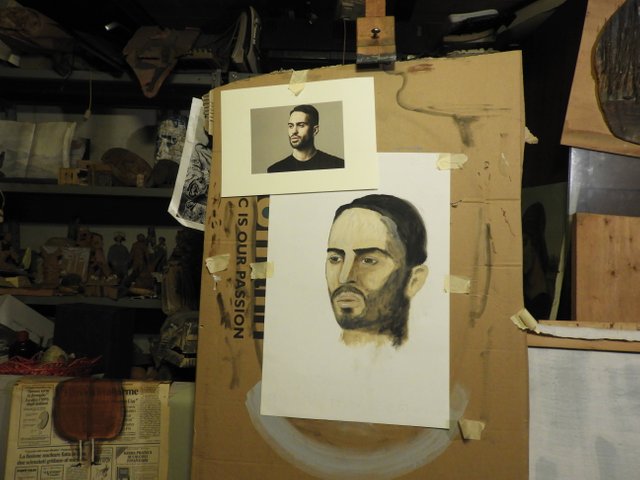 Today I'll finish it, so stay tuned for the final result ^_^
See ya soon
Silvia