Dear friends,
as you might know, I'm participating in this year's #maysketchaday, where I basically "exercise daily to build immunity to perfectionism. Any medium, anything goes."
After I posted the first batch of sketches a few days ago, I now want to show you my latest sketches. Let's go!
May, 12th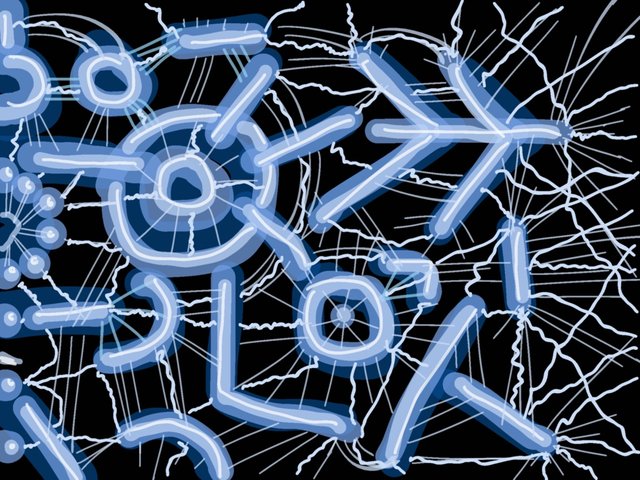 This piece is part of a visual communication with @kalemandra at dada.nyc. Here is an overview of the whole convo:

I did every second sketch, after @kalemandra started and you can see it in full size here.
The same day I made my second sketch after @kalemandra replied again: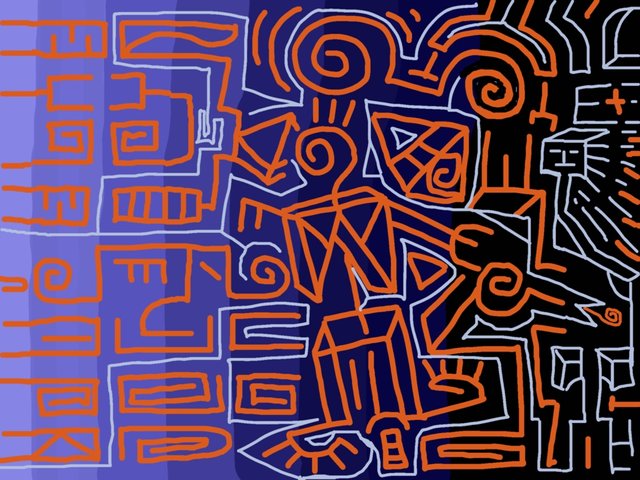 May, 13th
The next day, I did another: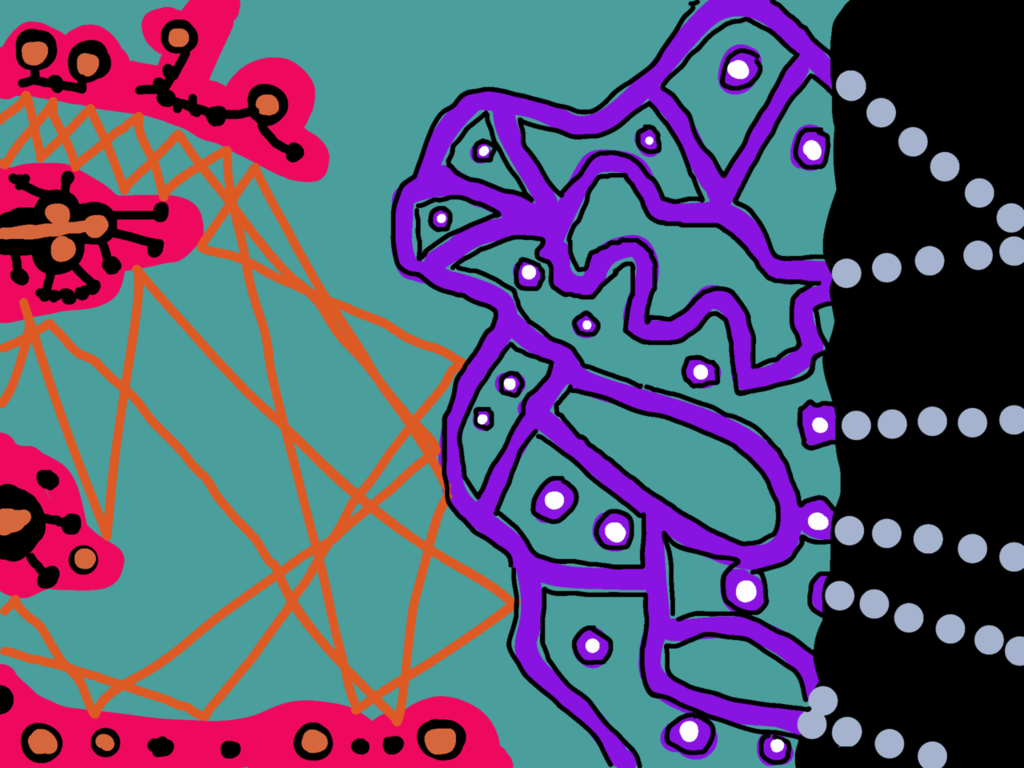 May, 14th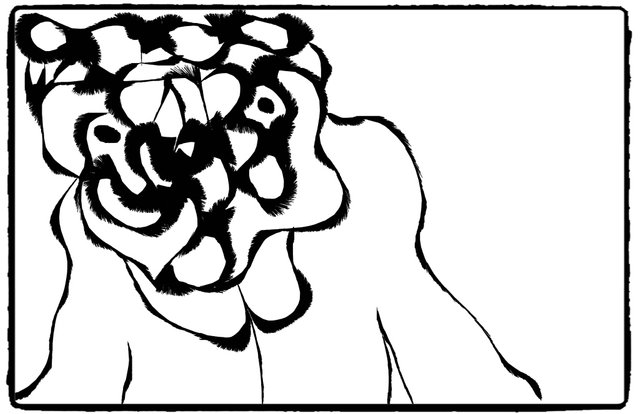 On that day, I made a sketch using the Sketchpad App called "Elephant Man", because it reminded me of Joseph Merrick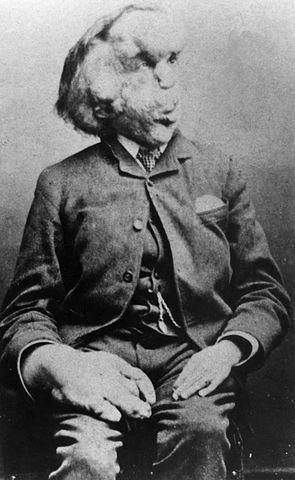 By Unknown - The image hosted at the Sideshow Wiki (direct image link) is a copy of an original carte de visite of Joseph Merrick that is owned by Royal London Hospital Archives, Public Domain, Link
Joseph Carey Merrick (5 August 1862 – 11 April 1890), often incorrectly called John Merrick, was an English man with very severe face and body deformities who was first exhibited at a freak show as the "Elephant Man", and then went to live at the London Hospital after he met Dr. Frederick Treves, subsequently becoming well known in London society.
@gussiefinknottle, who saw my sketch at twitter, recommended to listen to "Adagio for Strings" by Samuel Barber (taken from David Lynch's movie about the Elephant Man) to see the resemblance. Here it is:
---
The Elephant Man OST - 10 - Adagio for Strings
I was surprised to see, that there was also a play about the Elephant Man featuring David Bowie:
David Bowie - Scenes from The Elephant Man, 1980-1981
May, 15th
At that day I shared a sketch, I had done using the SketchesPro App on my iPhone. I wasn't exaclty sure about putting it upside down or not. @gussiefinknottle thought, it would even work horizontally.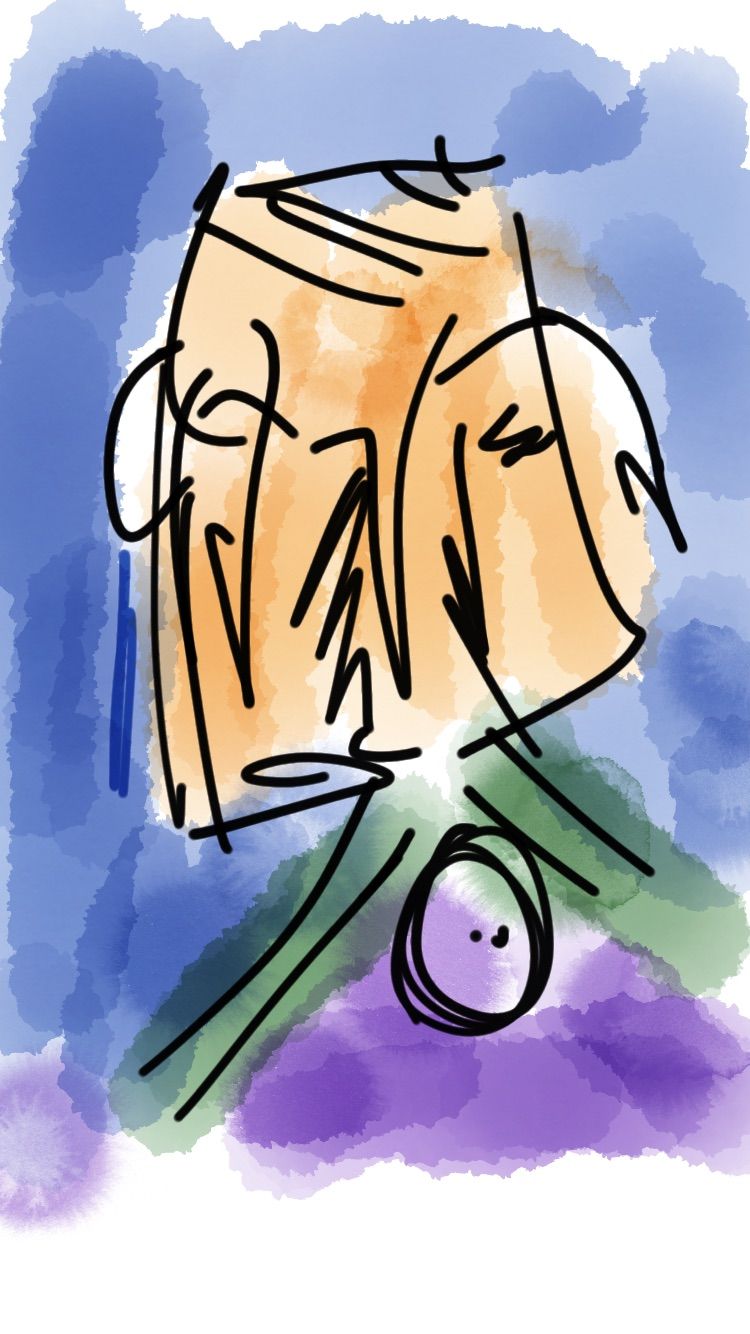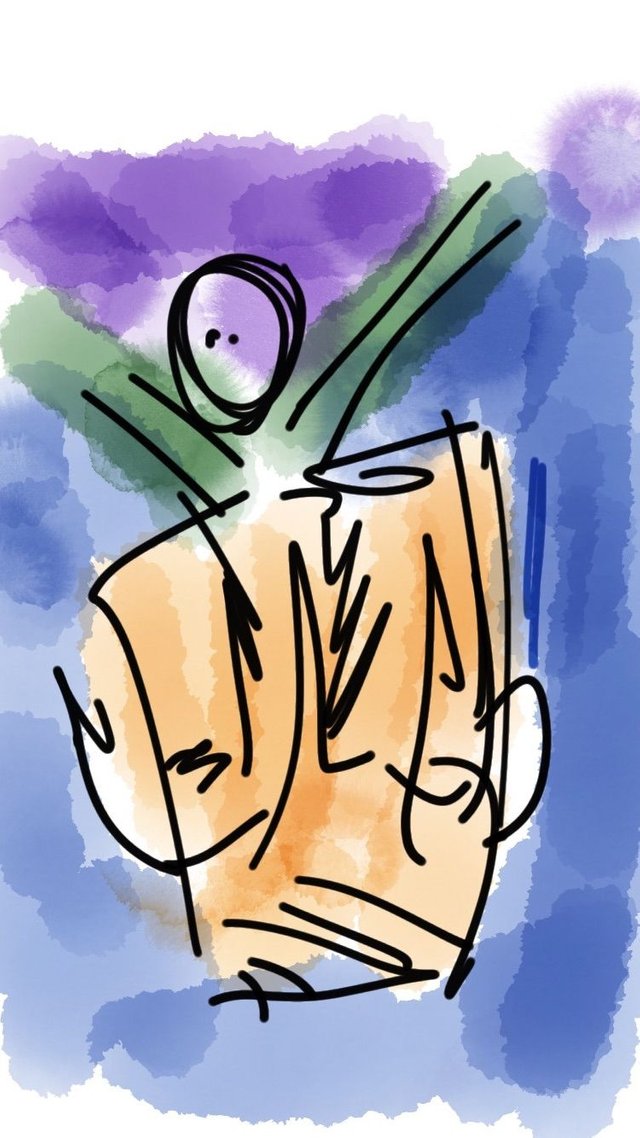 ---
May, 16th
On that day I did two sketches again. The first one was another reaction to the visual dada convo with kalemandra.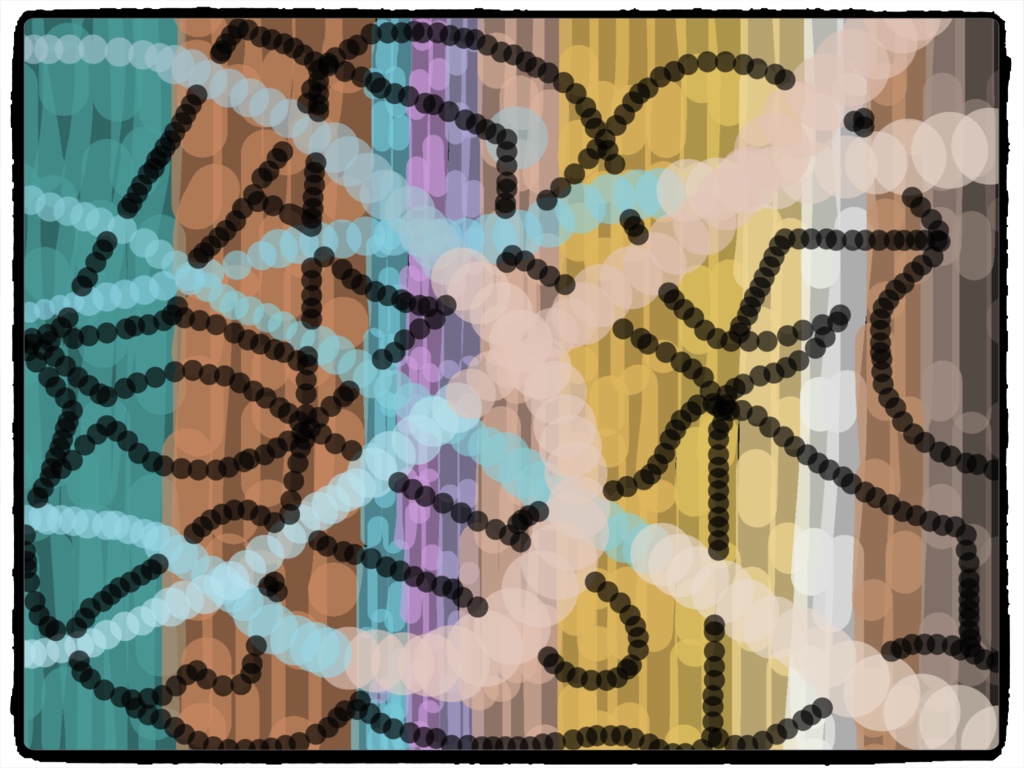 And the second piece was this sketch done with the Sketchpad App: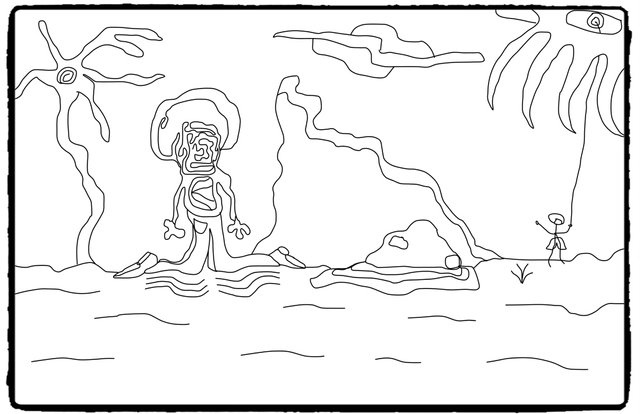 May, 17th
Yesterday I did this colorful sketch using Corel Painter Essentials and I'm still looking for a title for this work.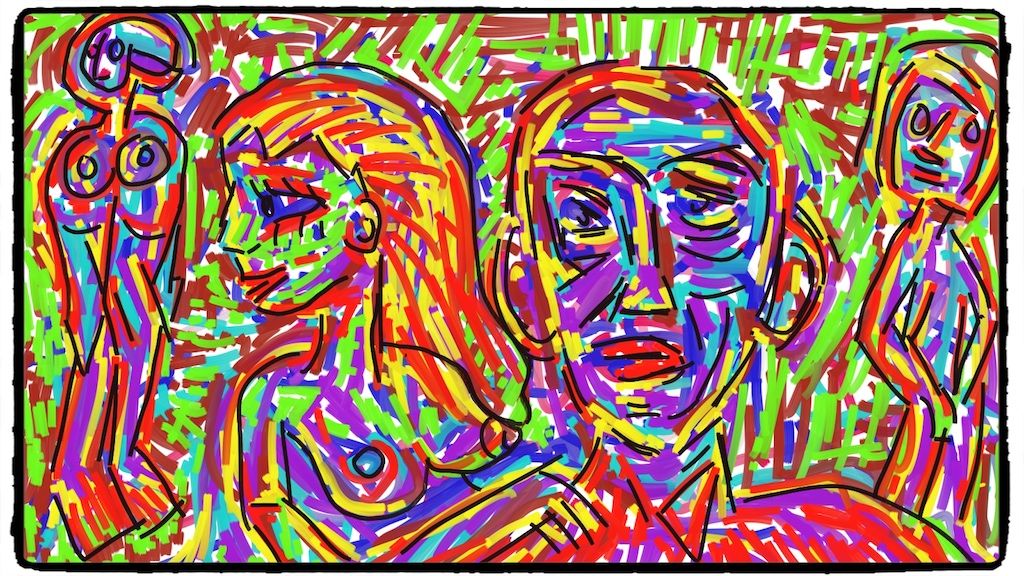 I thought about "Objects in mirror are closer than they appear", but I'm not sure, if that makes sense.
Final Words
I hope you enjoyed my second batch of #maysketchaday - even though I did some of them very quickly to post them at my twitter before the day ended. It's a very good exercise to practise daily and if you ever have a chance to participate in a daily drawing challenge, you should definitely give it a try.
As I'm going on a city trip next week, it will probably be a bit challenging to keep posting, but I will certainly continue to create a daily sketch. Please appoligize, when I'm not very active at Steemit during the next few days, I'll be back!
Which one is your favorite? Please tell me in the comments!
Thanks for watching!