I Did My First Fantasy Map Commission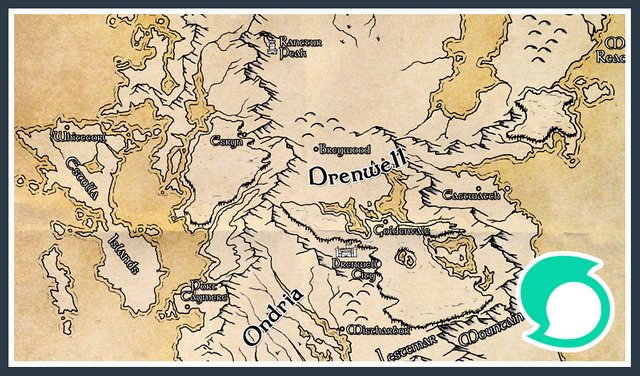 Woohoo! My first fantasy map commission!
Well, actually what I'm sharing with you isn't technically my first, but it's the first that I'm allowed to publish.
I took on two commissions last week. One was with an RPG publisher, and they have the right of first publication so I can't share the map anywhere until they give me the go-ahead. The second was for fantasy author, Casey White.
I drew this map of her fantasy world on paper, and then cleaned it up in Phototshop and added the text. What do you think?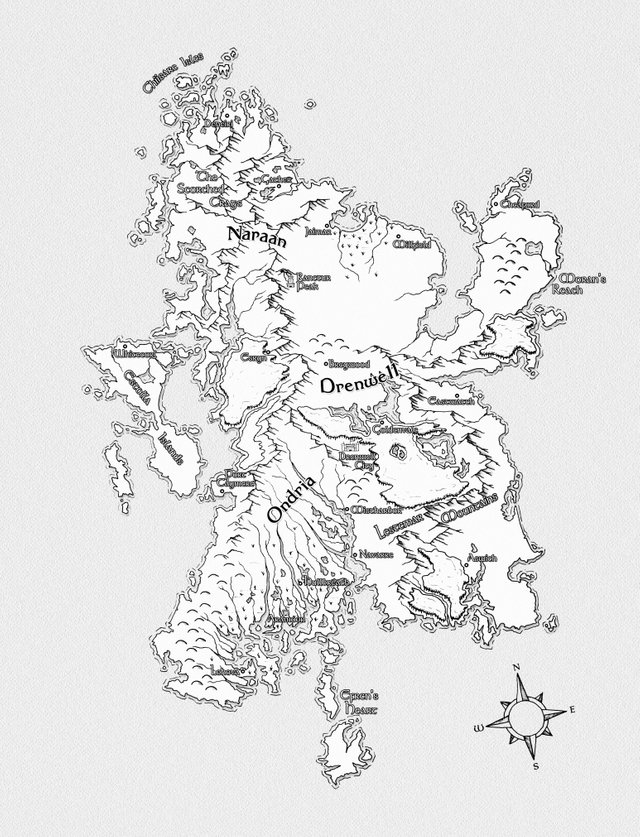 And now I'm open for more commissions. Any takers??
~Seth