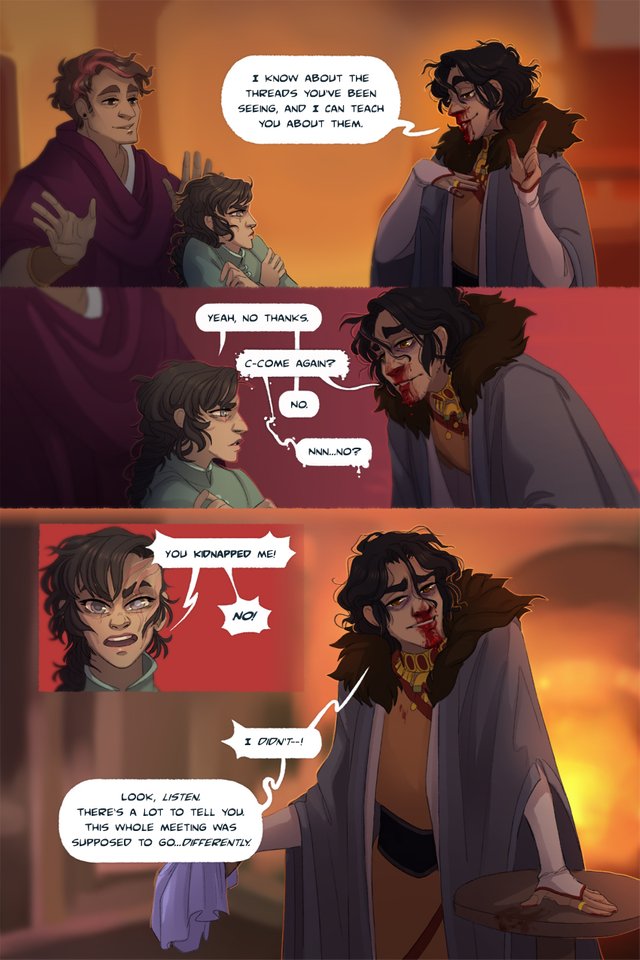 [<--Chapter 02 Page 08]
[Chapter 02 Page 10-->]
[Start from the Beginning!]
Greetings Esteemed Colleagues!
Seems like these two are at a bit of an impasse...
A few more days and we should be properly caught up with the main series!
Thank you so much for reading and being a part of this, since I get to talk about and reflect on my process <3
Speaking of which, for this page, I had to help a little more than usual due to conflicting commissions and schedules, so they'll be even more process images than normal [yay~]!
Enough sentimentality, time to dive right in :D
ꞏꞏꞏ<۞>ꞏꞏꞏ
Peeps under the hood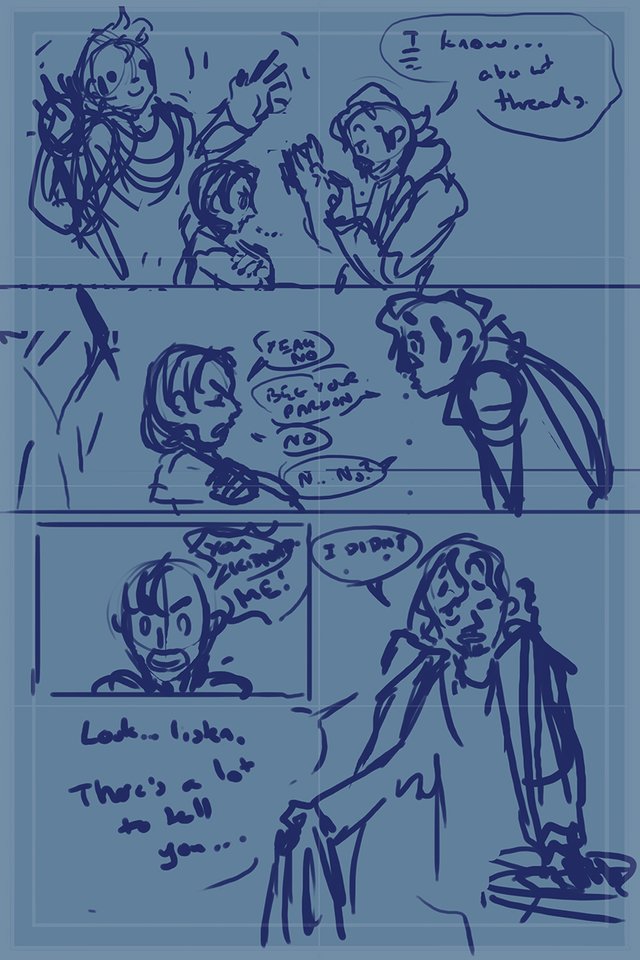 This chain of events requires fewer panels in order to slow down the pace again... Just in time for a very awkward verbal exchange.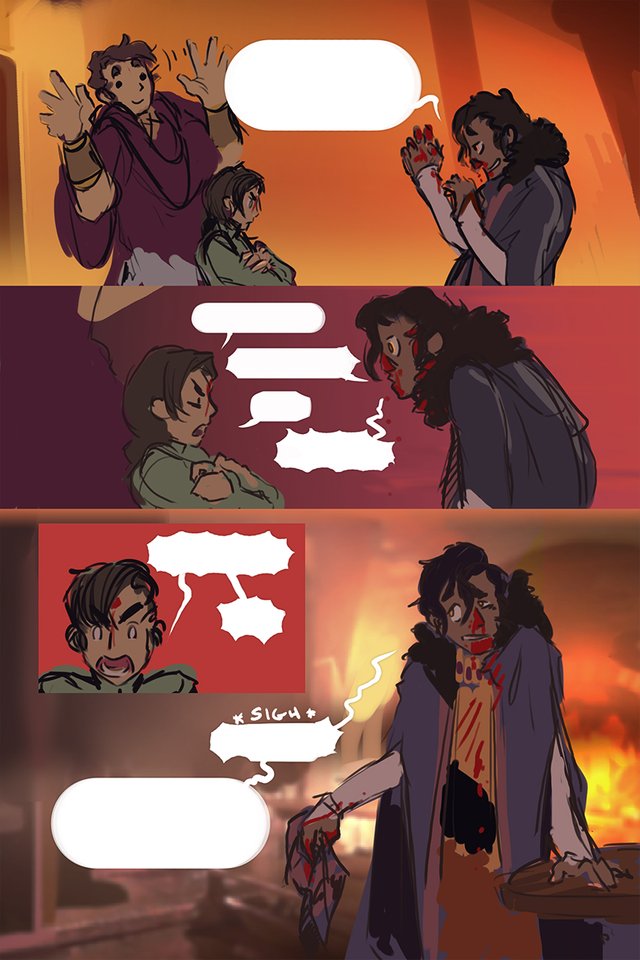 All palettes have been established so this phase went rather quickly overall. Even the dialogue boxes behaved extra nice and fit into a neat leaning column. I also got to include flat and gradient colour panels again, my favourite!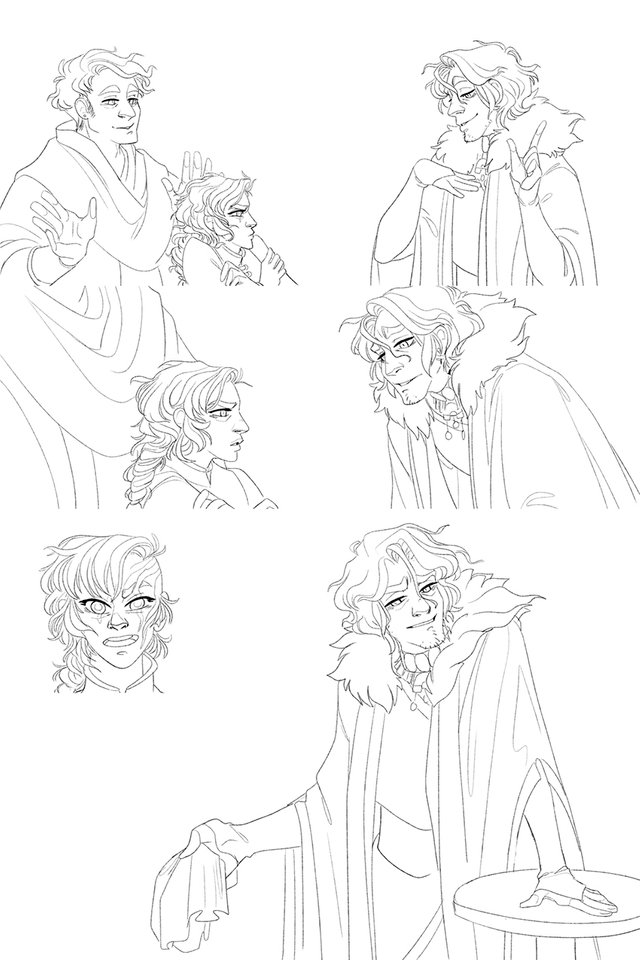 @painted-bees gets to do her Scribble Magic!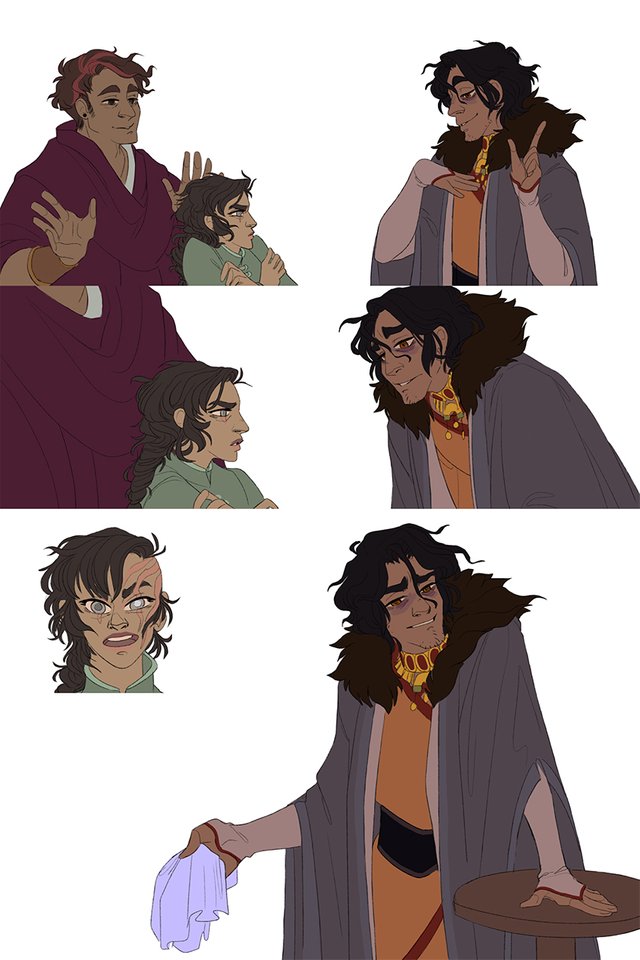 I get to colour between the lines, and ~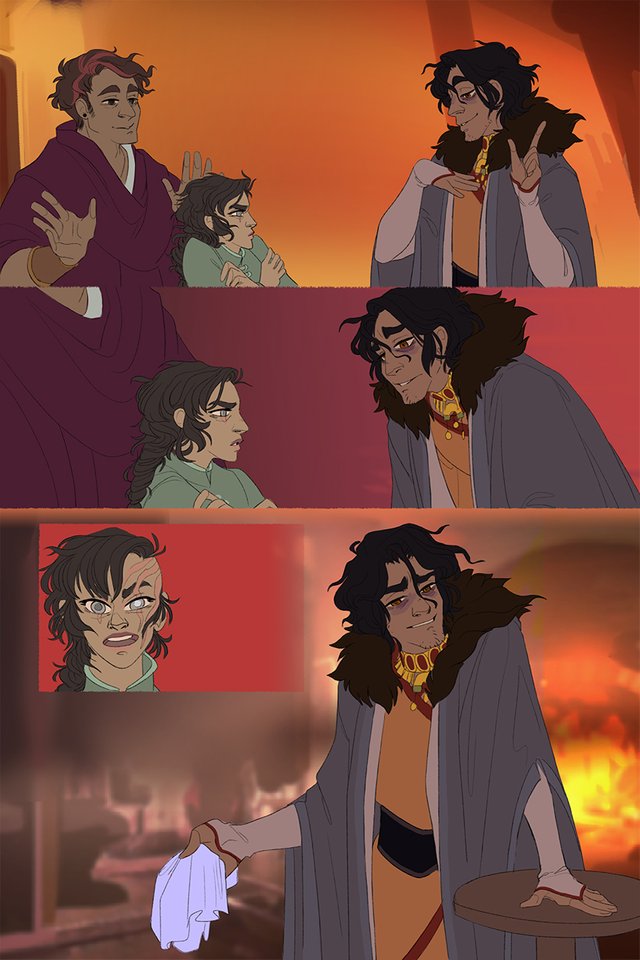 ...fill in the rough backgrounds ;D Now everything comes full circle: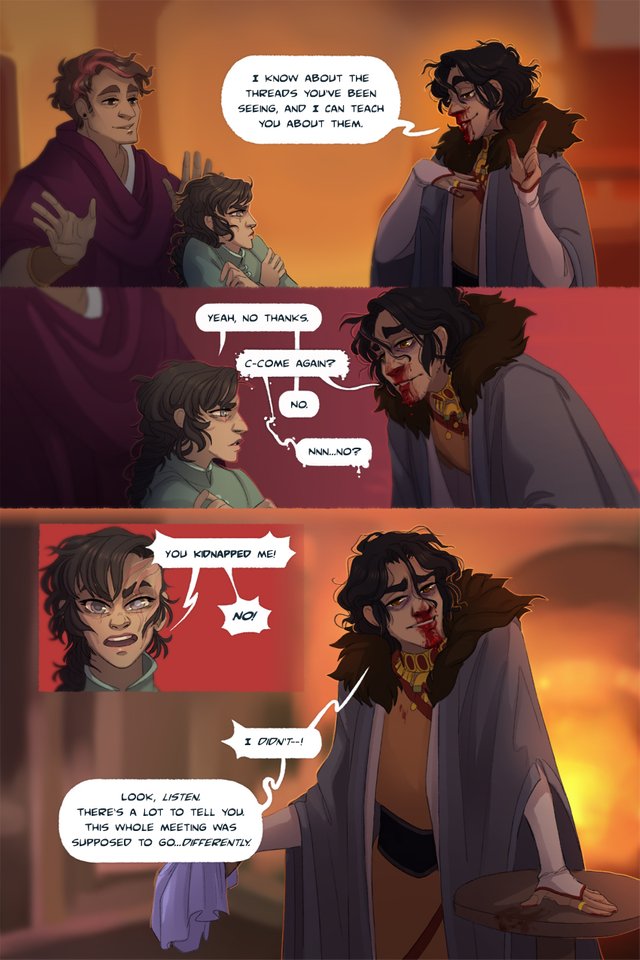 ~et voilà !
ꞏꞏꞏ<۞>ꞏꞏꞏ
Thanks again for dropping by!
Cheers!!!