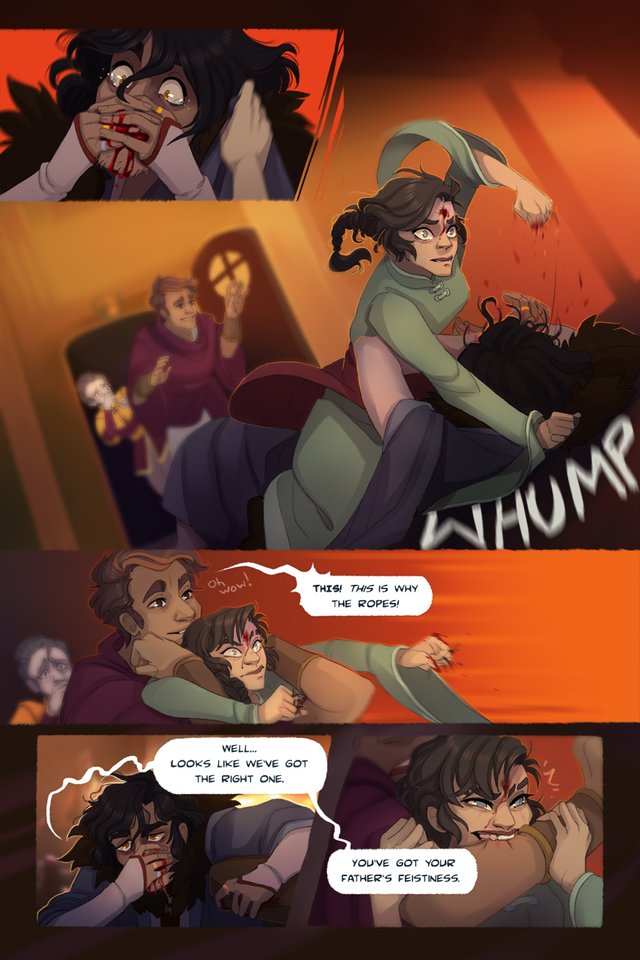 [<--Chapter 02 Page 06]
[Chapter 02 Page 08-->]
[Start from the Beginning!]
Salutions Fellow Steemians!
Things have gotten a little messy as of late. Probably not according to plan...
As first impressions go, it could have probably worked out a little better ;]
Gives a whole new meaning to 'blind rage'...
ꞏꞏꞏ<۞>ꞏꞏꞏ
Peeks behind the curtain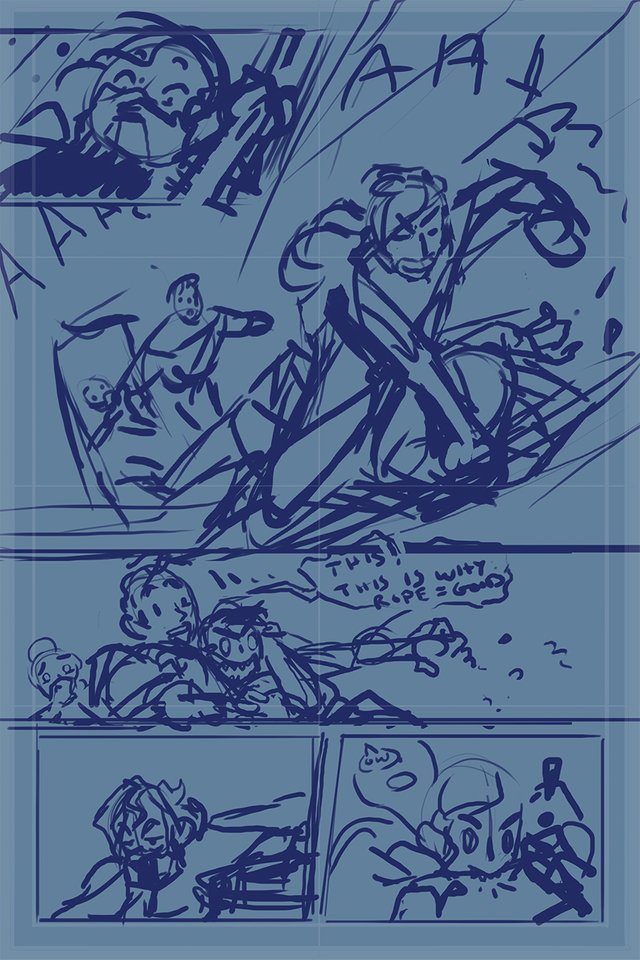 The initial rough pass was going to be a lot louder and more feral but we decided to tone it down. This was mainly because of two things: 1) Gild doesn't like loud noises, so it wouldn't make sense for him to be so calm & 2) Despite Ayşe's evident disapproval, we also wanted to make sure that she exhibited a decent amount of fear regarding Theo.
In short, she's a terrified firecracker.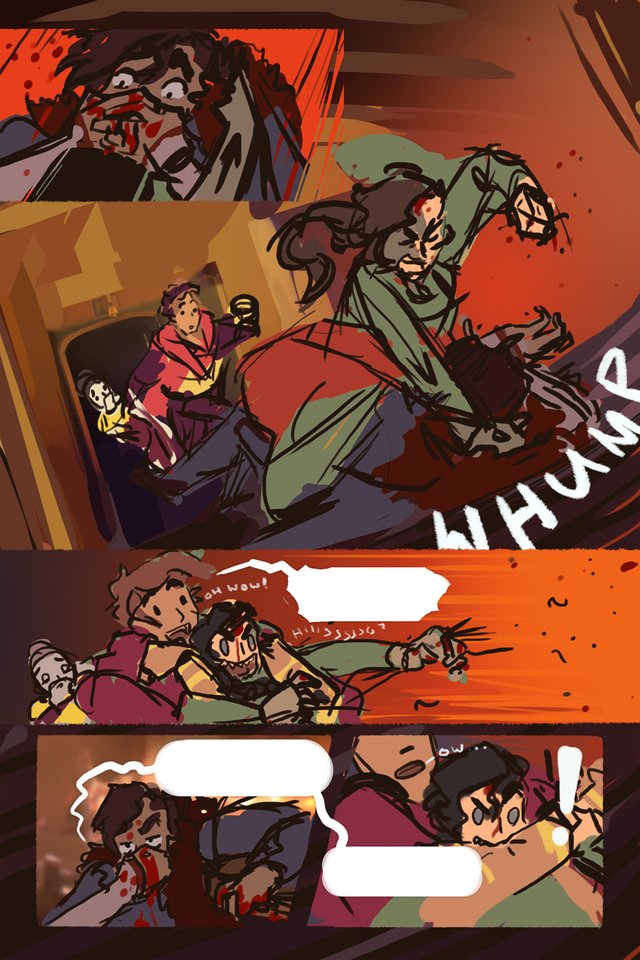 I removed any reference for loud noises, but the expression changewas yet to be implemented. I really enjoyed making the messier panels. It was an indirect way of hinting at the chaos of the current scene ;D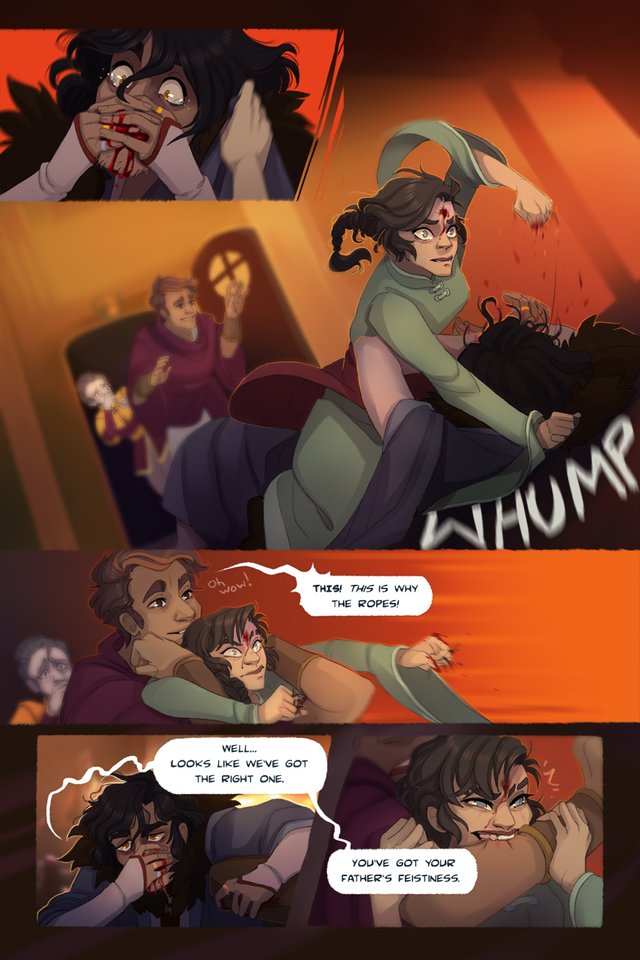 @painted-bees' facial tweaks really worked well! I do enjoy how she was able to fine tune the emotional output in the end. A++
ꞏꞏꞏ<۞>ꞏꞏꞏ
I guess everyone has been formally introduced somewhat by this point, albeit in a less than cordial manner _(┐「ε:) _♡
Cheers!!!