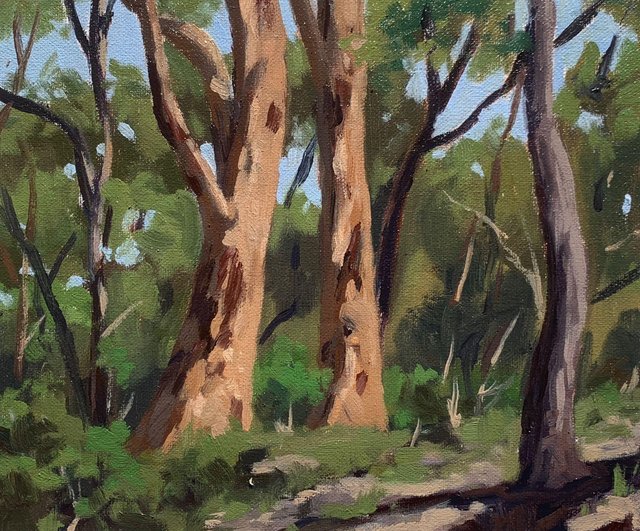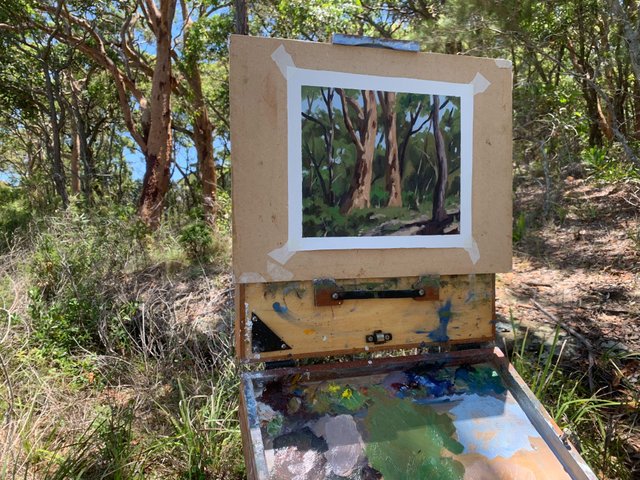 What trip to Australia would be complete without painting some gum trees. I love all the different colours you get in the bark of this tree genus.
I painted this artwork in oils outdoors on location. The area is Lake Macquarie in NSW, Australia.
Painting outdoors is known as painting en plein air, French term for painting outdoors.
Here are some of the painting process photos.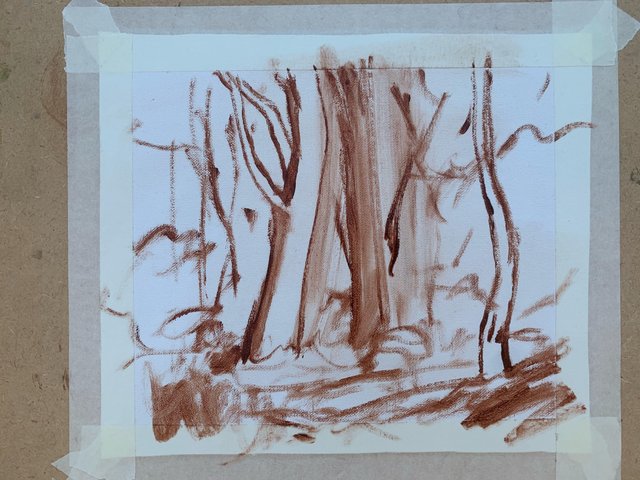 I established the dark values / shadows first.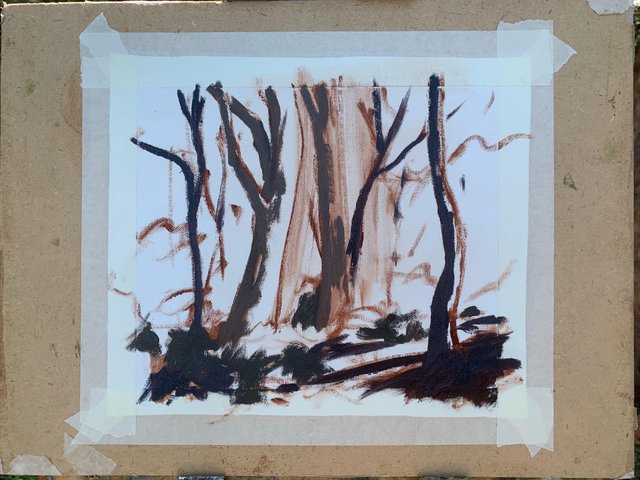 I paint the shadows of the background foliage.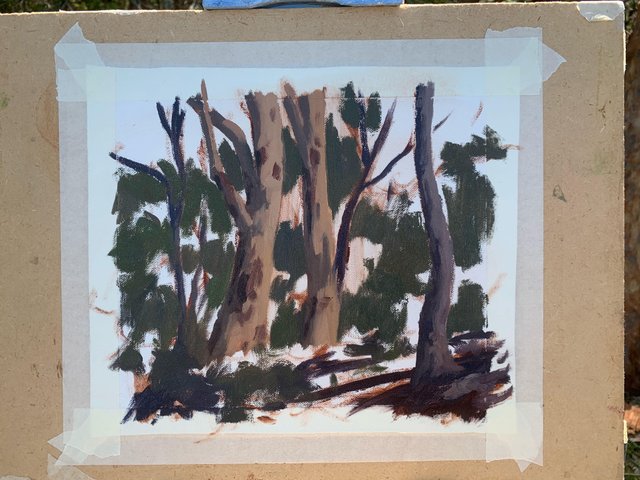 Next I paint the areas that are in light including the grass and foliage on the forest floor. I model the paint on the gum tree trunks, the main area of interest in the painting.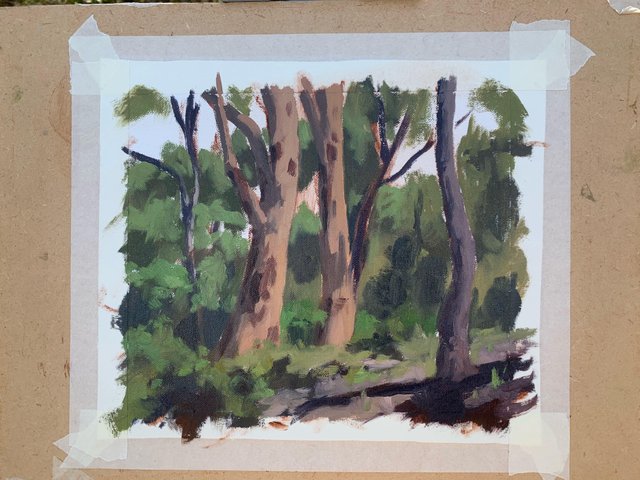 I save my lightest values until the end of the painting and I add final details.