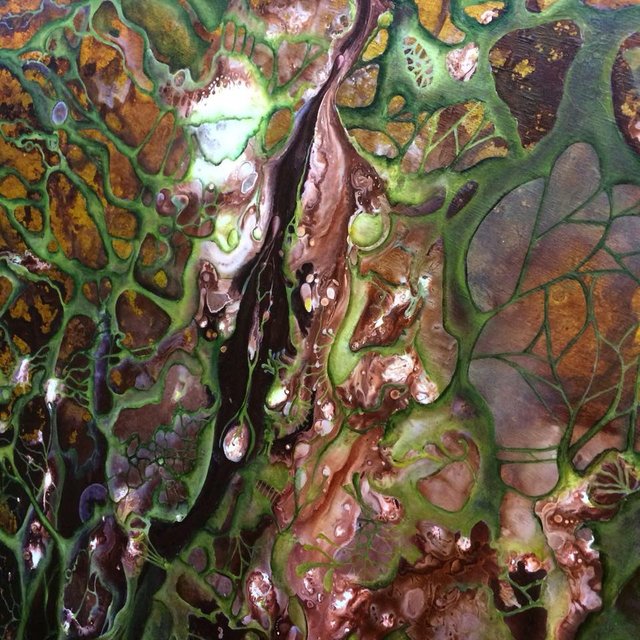 detail of the painting.
Hi!
in this post I want to share the process this large painting went through. I started it back in 2017 and in various posts this year I shared little bits of it.
As the year ends and tomorrow we start a new one I wanted to post this as a closure.
The painting started as a discipline I followed for almost a year that can be read at https://walkingindifferentwaysofseeing.blogspot.com/
I was searching of a way to push me out of my comfort zone and explore new sensorial experiences.
It started as a Labyrinth created from the concept of space and matter.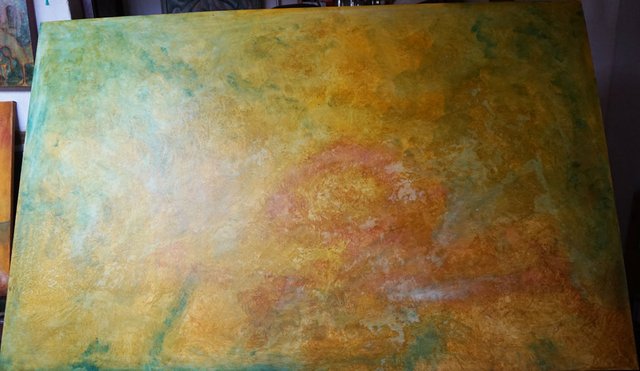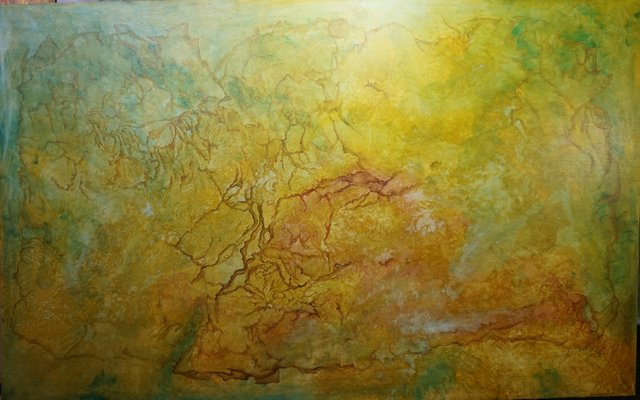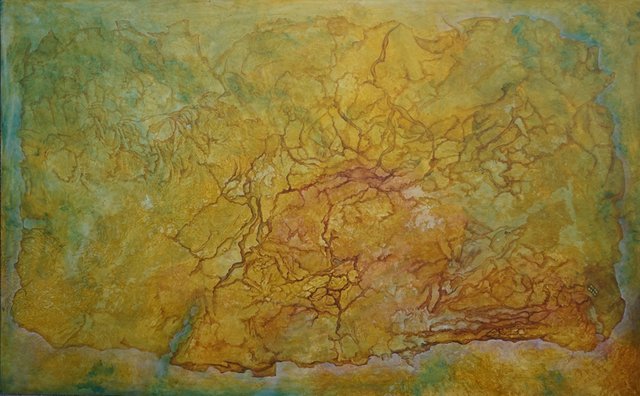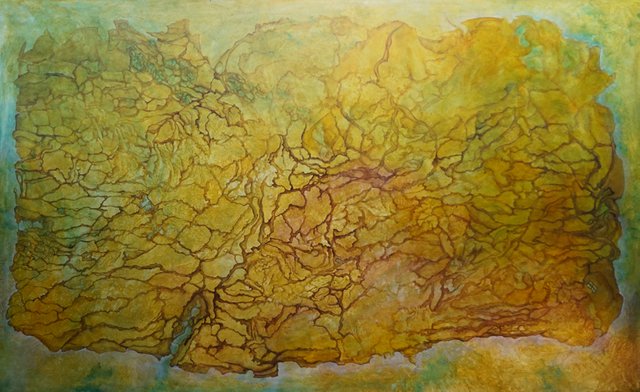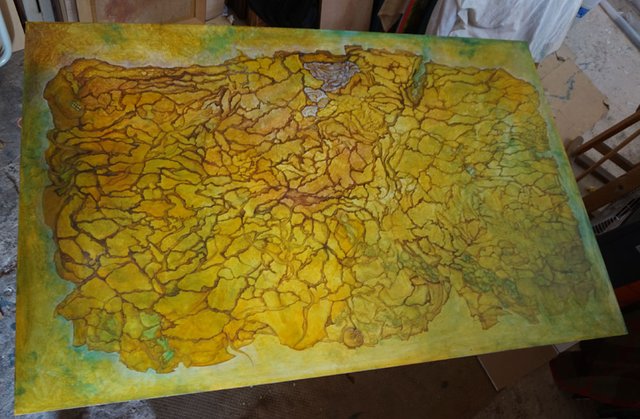 some close details of this part of the process...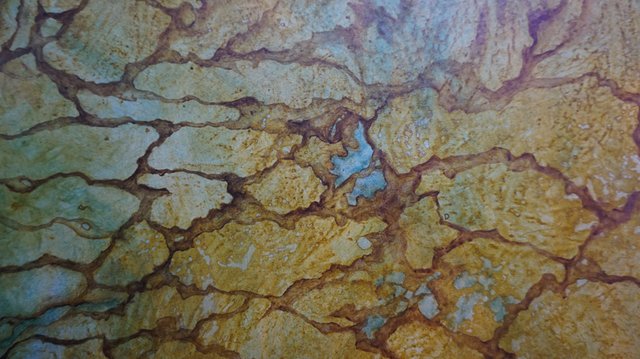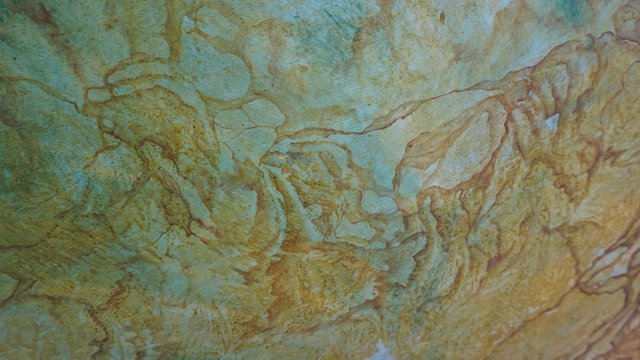 I must say at this point the painting got stuck although I continued doing my daily practice of Walking I was not able to evolve on the painting.
After I returned from my trip to the US I had an idea I wanted to work on and though the work on those abstract pieces I came to the idea of what I wanted to do on this painting. So here goes the next phase. Placing the painting flat I decide to throw some paint over it. A difficult decision because I was covering a lot of work I had already done.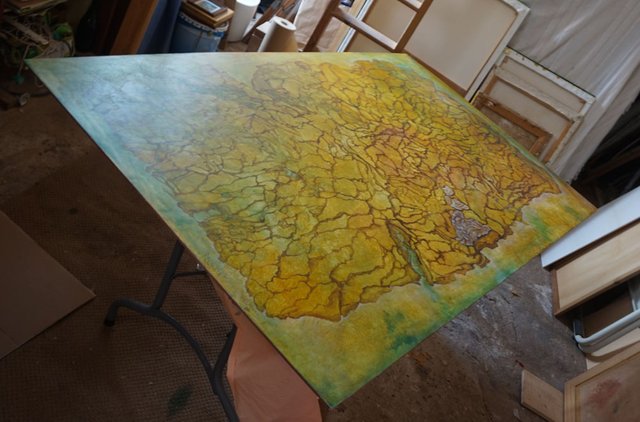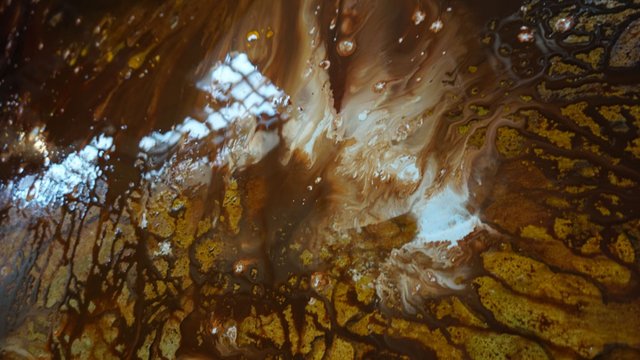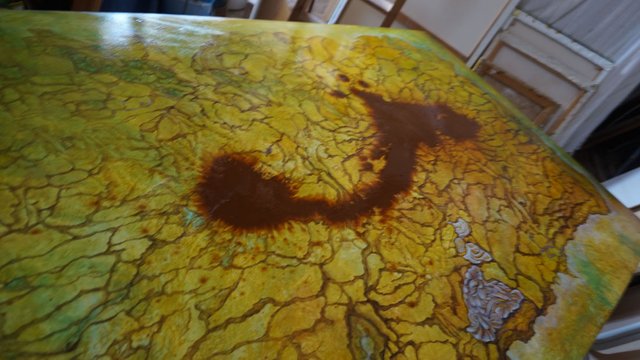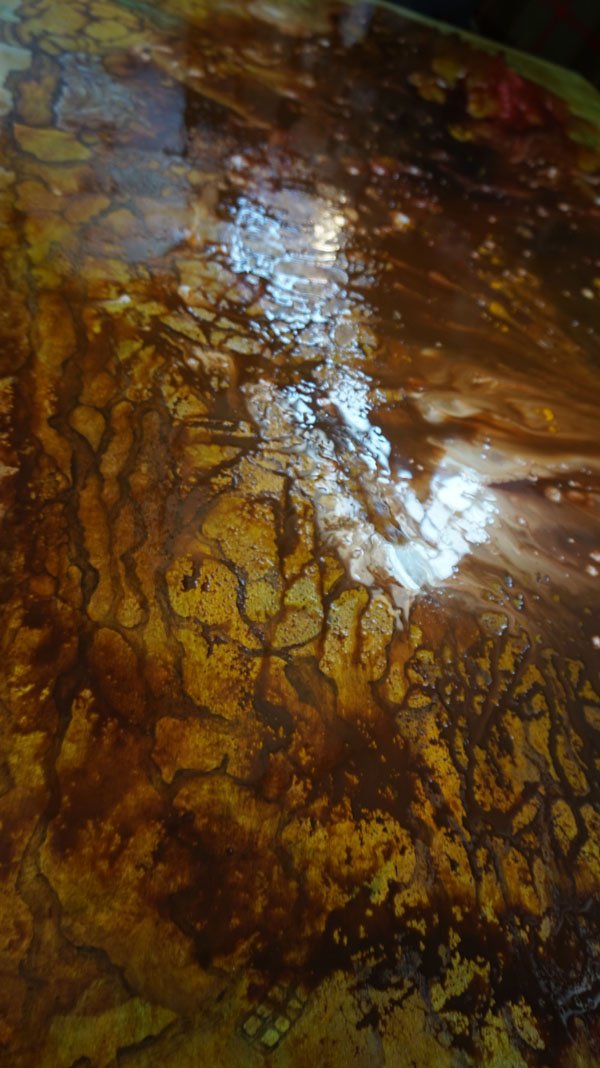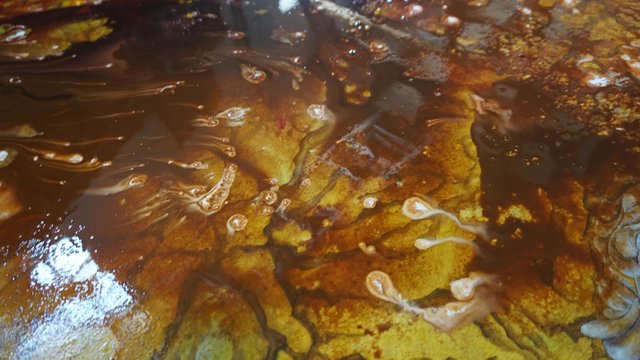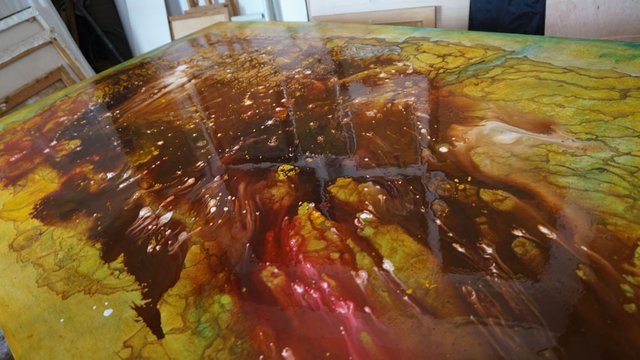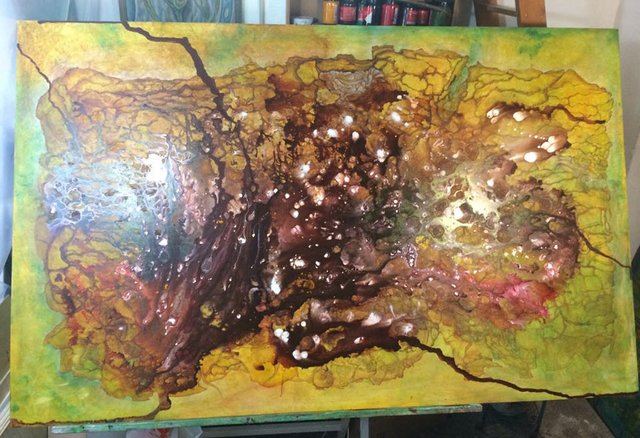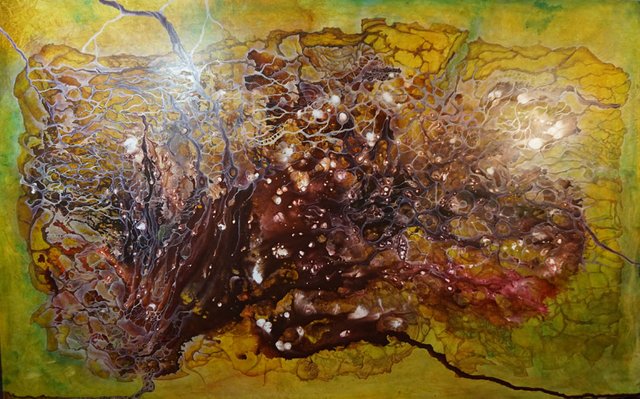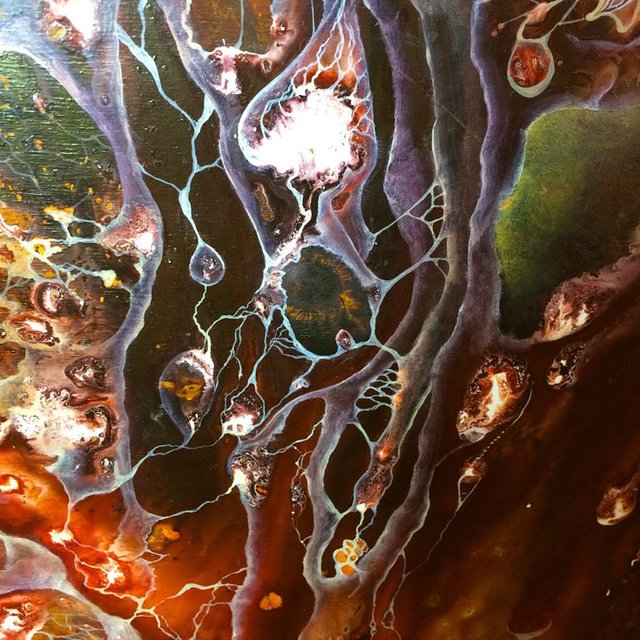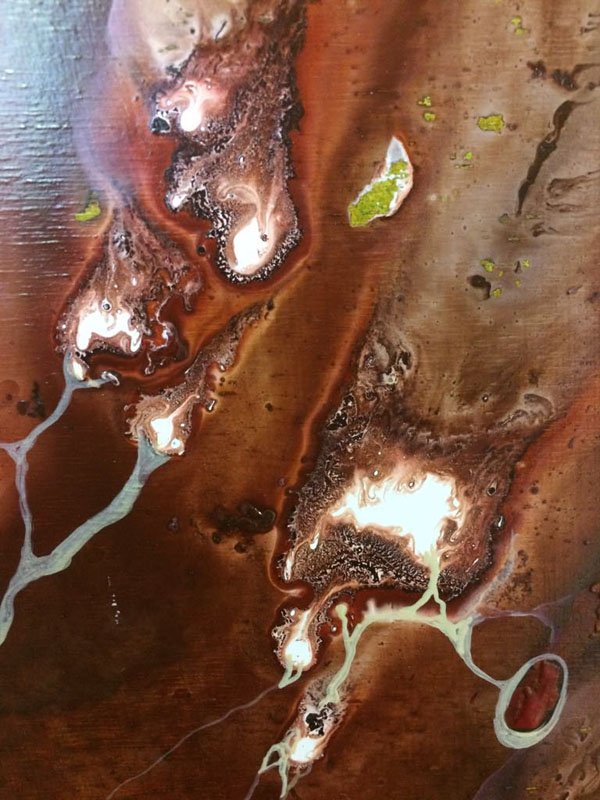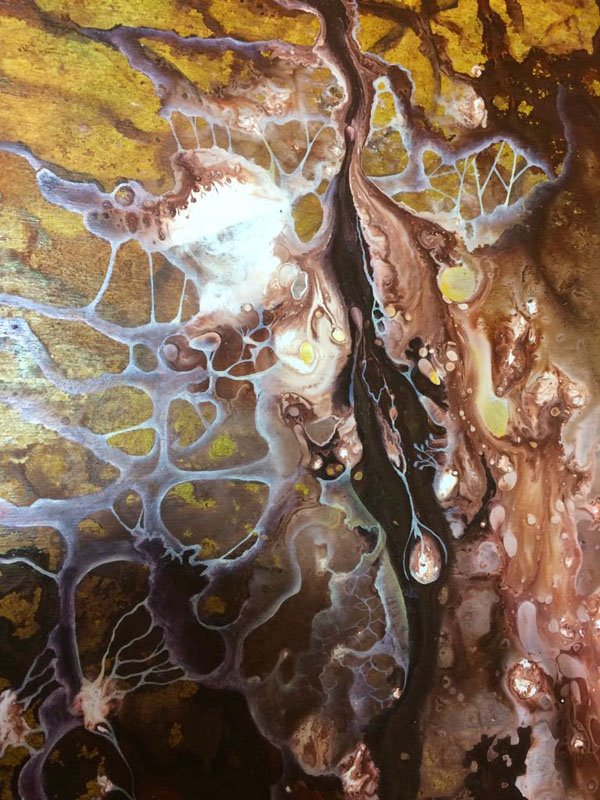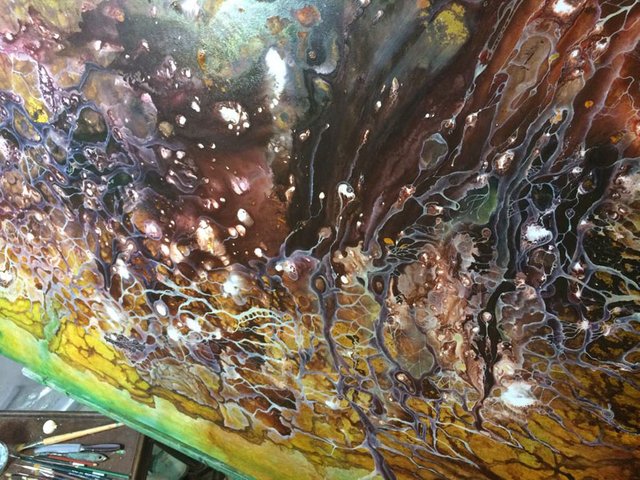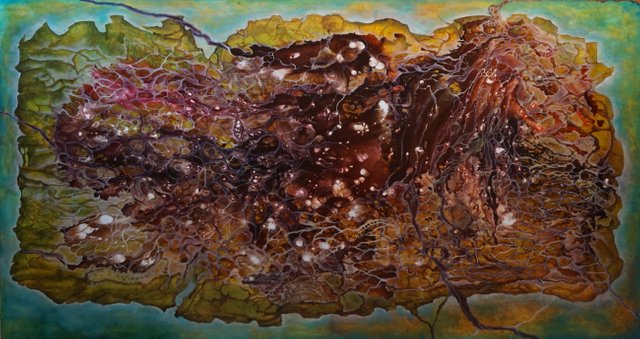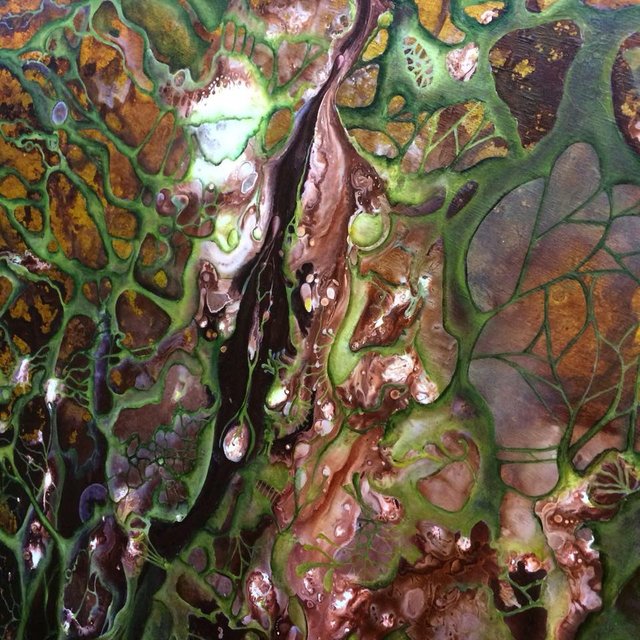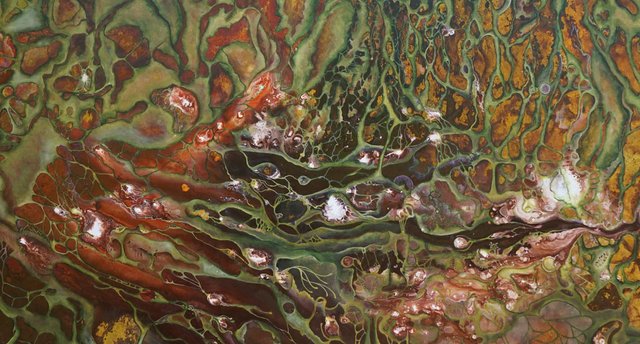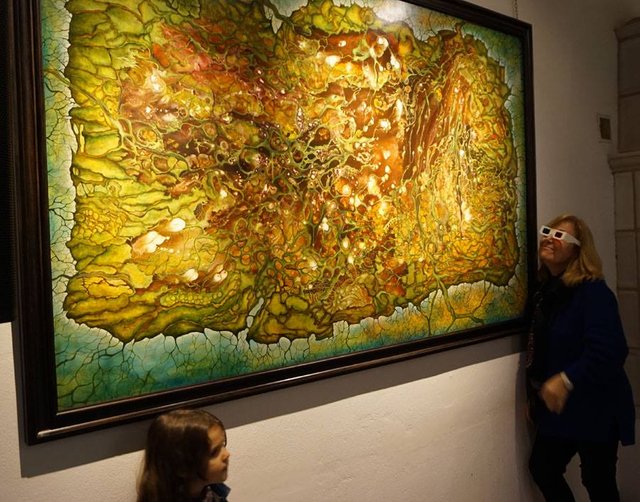 Hanging at my exhibition this month.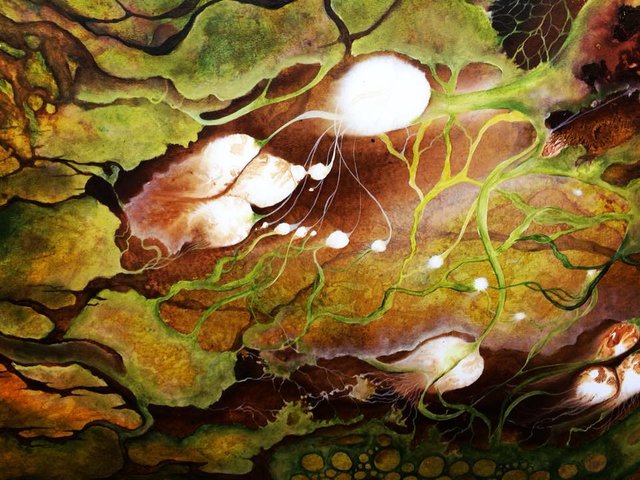 detail.
Full view of the piece. 122 x 200cm ...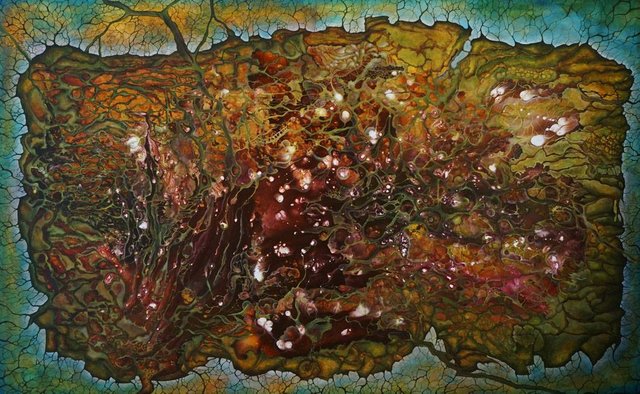 I hope you enjoyed this.
Happy New Year! I hope you are looking into a new wonderful adventure!
Best Wishes,
Romanie
www.romanie.net