COLLIDE
"The moment of impact. The moment of impact proves potential for change. Has ripples effects far beyond what we can predict. Sending some particles crashing together. Making them closer than before. While sending others spinning off into great ventures. Landing them where you've never thought you've found them. That's the thing about moments like these. You can't, no matter how hard you try, controlling how it's gonna affect you. You just gotta let the colliding part goes where they may. And wait. For the next collision." -THE VOW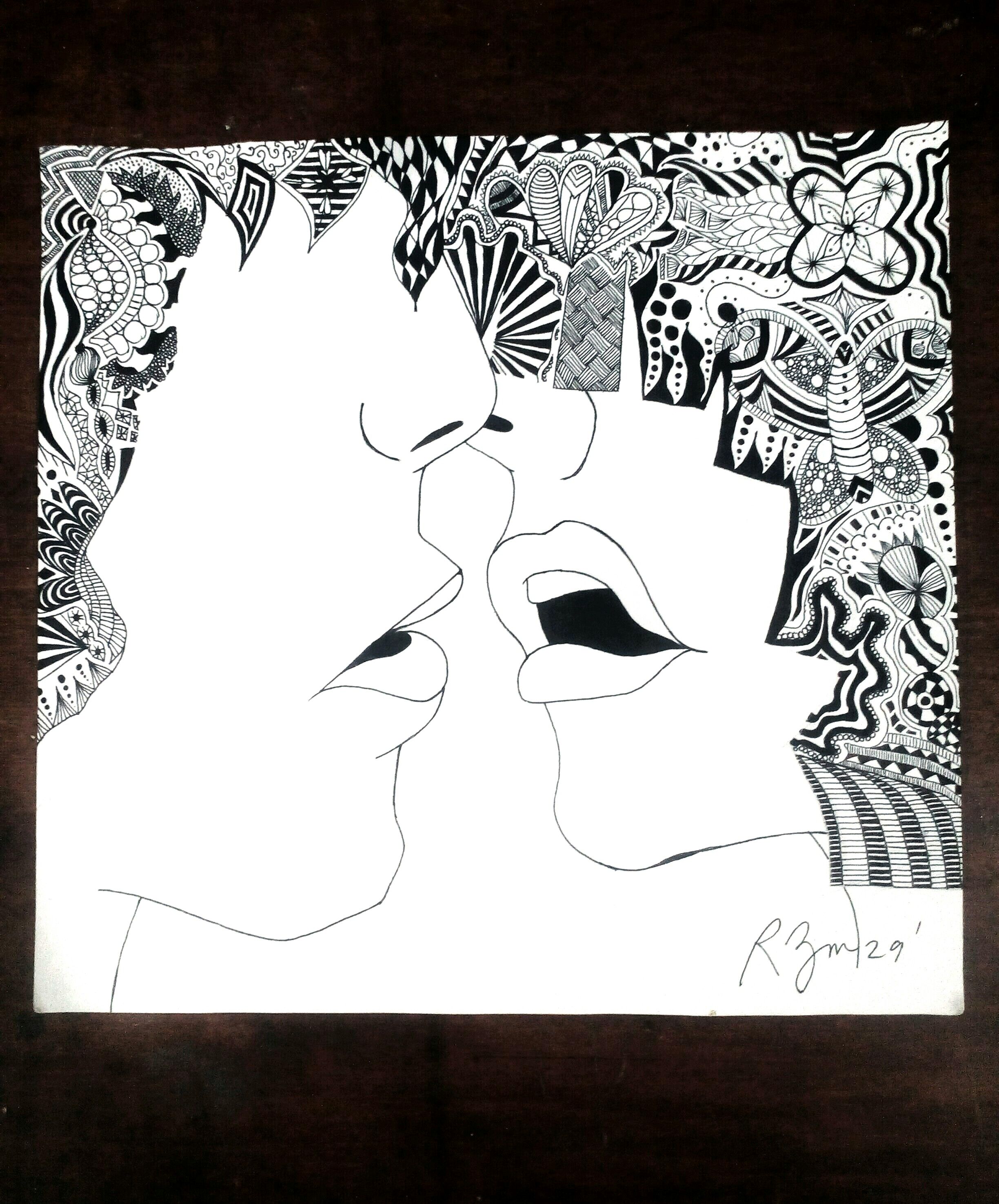 Medium: Ballpen
Like the electric that is buzzing in our blood.
Endless and it makes me glad.
The way I look at your eyes.
Shadows of truth but not lies.
Kindness radiates from you.
I hope it'll forever be in you.
Sugar is synonym to your lips.
Sweet is what your mouth equips.
Stay can we, maybe
Or closer let us be.
Move and well be us one.
Everything will blur to none.
My heart is in mayhem.
Only you could settle them.
Right at your lips I should be.
Eternity with that and I will love thee.
---
Here's me and the doodle above :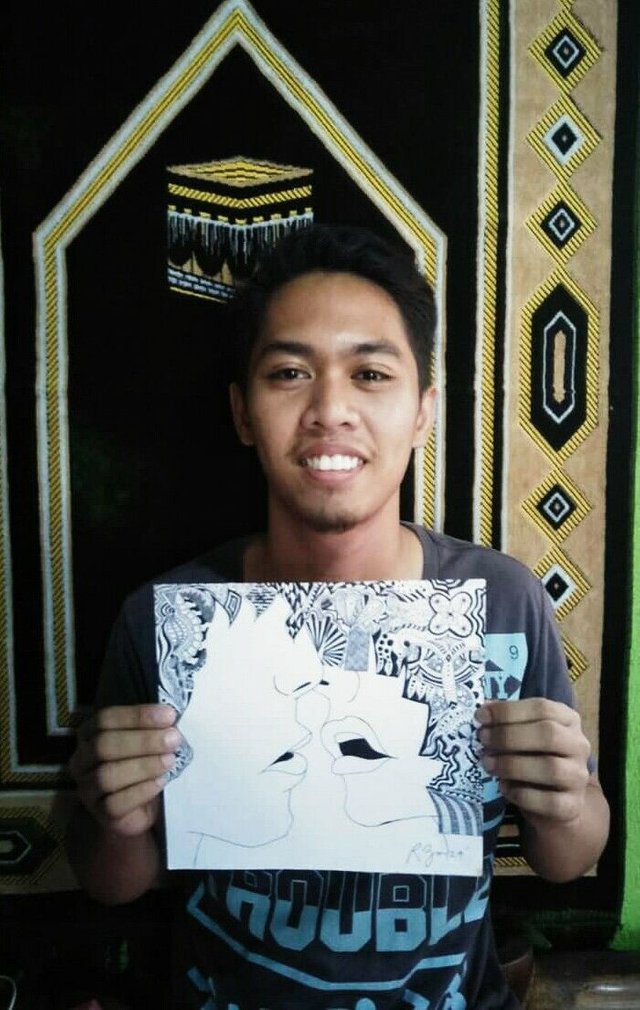 ---
A big THANK YOU is all i could say to you guys who have upvoted and commented my previous post. I hope you'll continue to support me by upvoting and commenting this post again. I really really appreciate it more if you leave a comment about the poem or the doodle.
And those who haven't seen my previous post heres a link DEVOID & EVERGREEN. I hope you show your appreciation by upvoting, resteeming and commenting. Again, thank you so much. More power to us. Steem on. This is @rjmacachor1998 till our next poetry, doodle and shenanigans again. 😊😊😊
BTW!! I HAVE HIDDEN A MESSAGE IN MY POEM. I HOPE YOU'LL FIND IT. GOODLUCK.