Created with pure black and pure white only, and without mixing any of it on my palette. As you can see in this detail, I worked on a black background and basically "drew" the whole piece with small brushes and white only...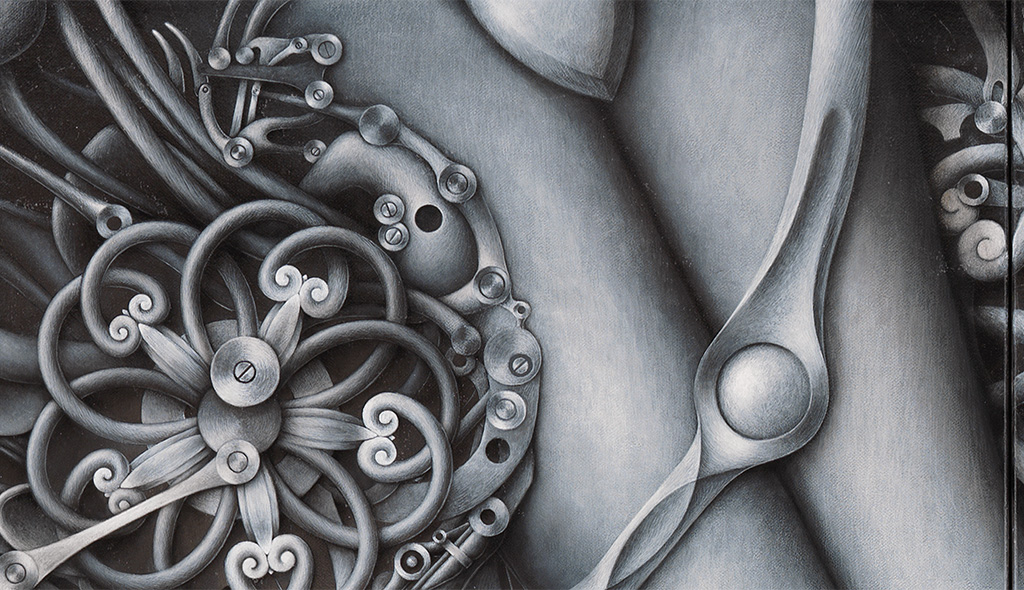 Most of the elements are "built" crosshatching and light and dark are determined by the amount of white added to a particular area. I had found out, that the grays produced this way are very different from those mixed on the palette.
The painting is a diptych, painted on two connected canvasses, one with a lighter and one with a darker background and a total size of 77"x51".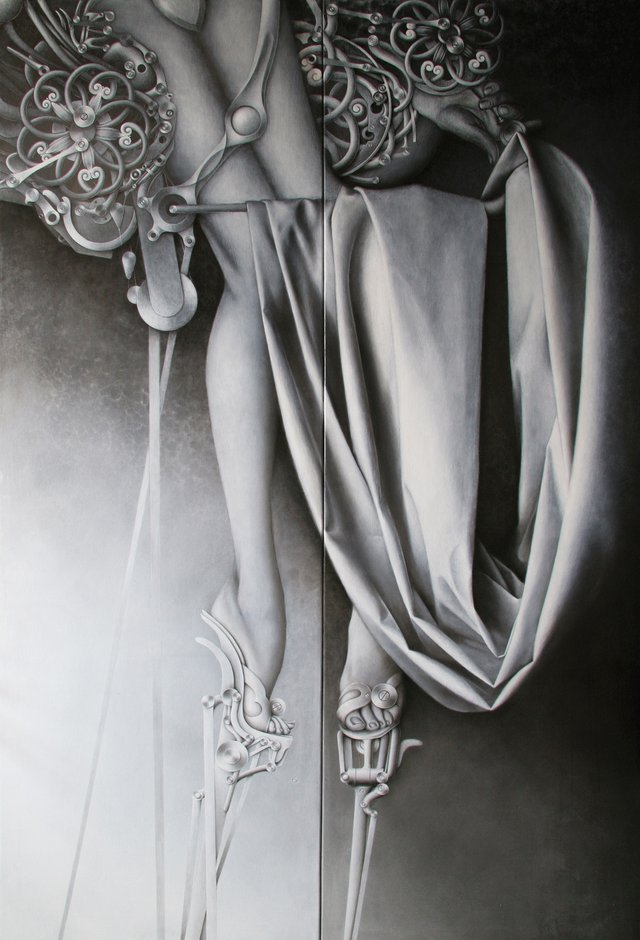 The mechanical parts represent the precision of the performance of the prima ballerina, after years of practice and experience..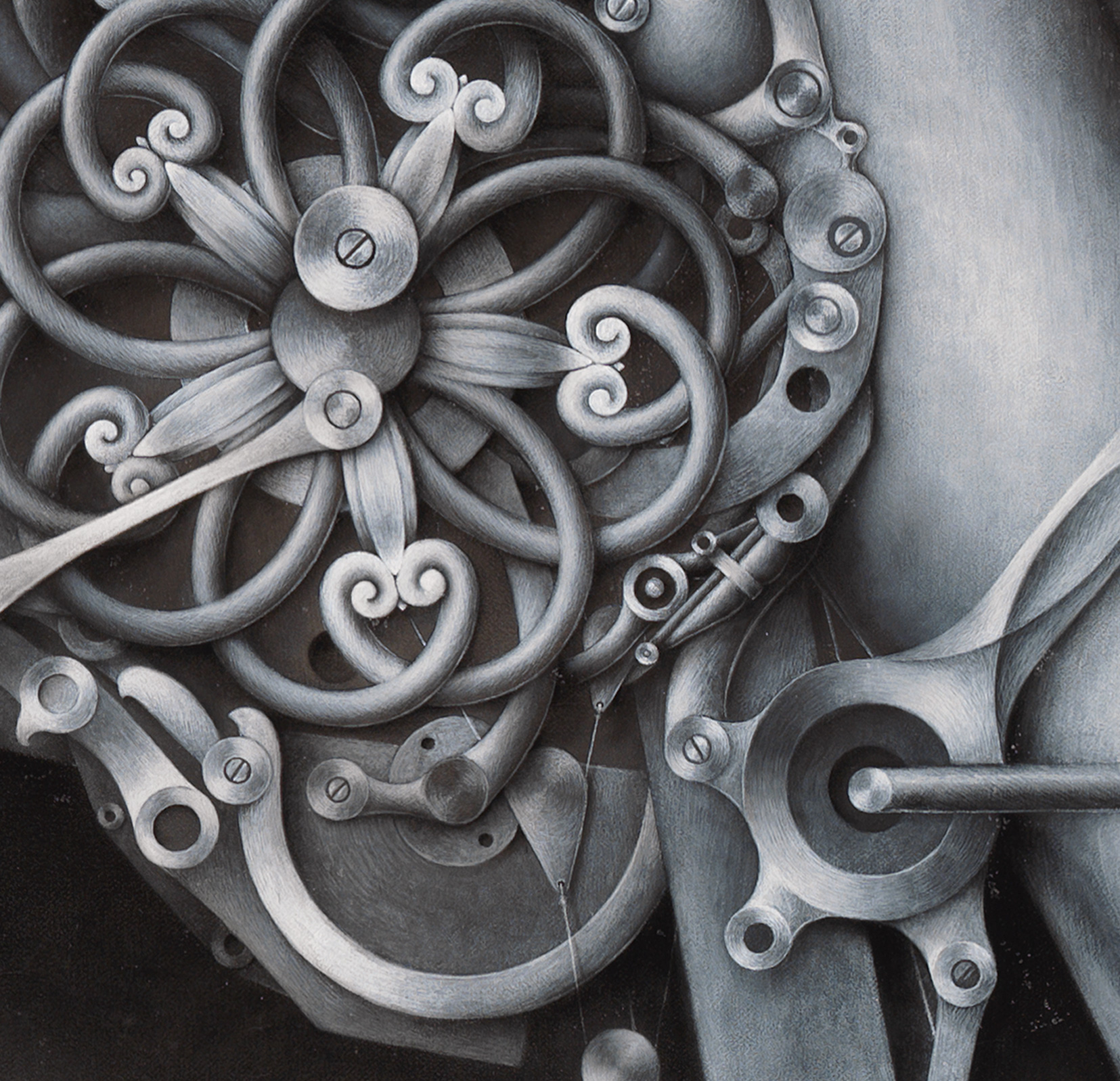 and the hand stands for the element of control..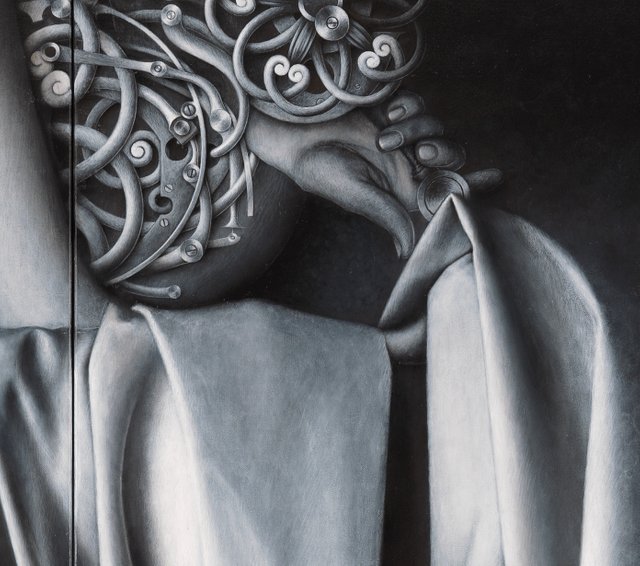 The fabric imitates the curtain of the stage, also hiding all the hard work behind it all and of course the high heels are a bit... exaggerated ;-)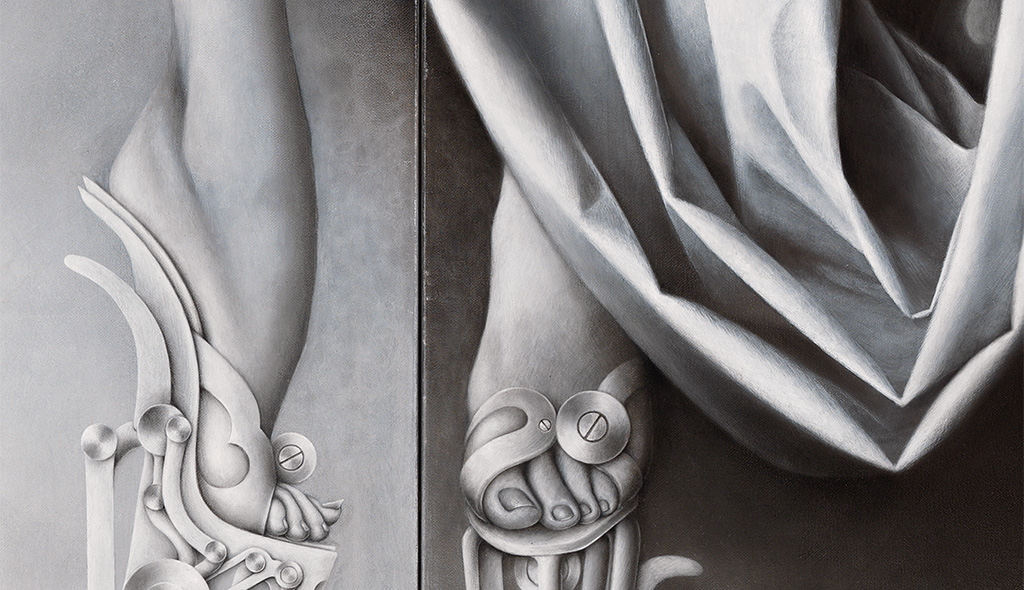 The whole painting was done in acrylics and oil, similar to the technique used in
"Grande Venusmachine"
---
photo #ReinhardSchmid of my own artwork