Fish day again!
Lets start with a close-up, or detail here too, as I have found out, that this gives me a bit more control over the look of the thumbnail in the feed. Not that I'm a control freak! ... nono! Not me!
How could an artist possibly be a control freak anyways... pfffft (eyeroll)
As you can see the, the close up simply shows the pencil drawing on glass a lot better than the next picture, where you can see it a s whole.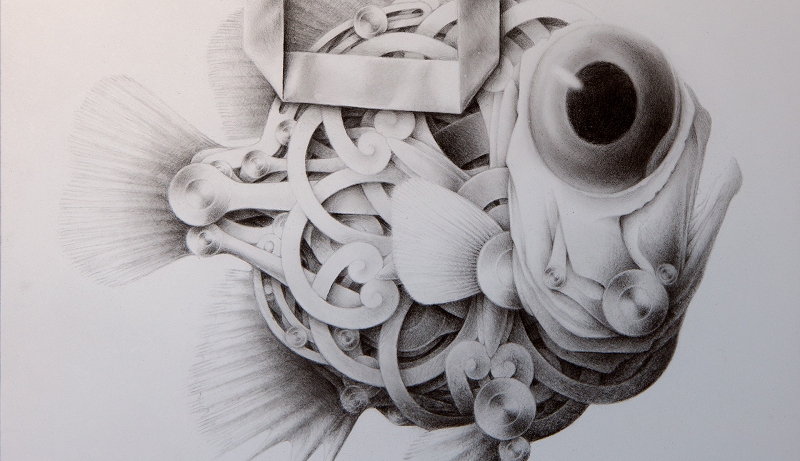 This is the piece I am currently working on. Little different from the last fish post, and also not inspired by a vacation in the Caribbean. Paper bag this time.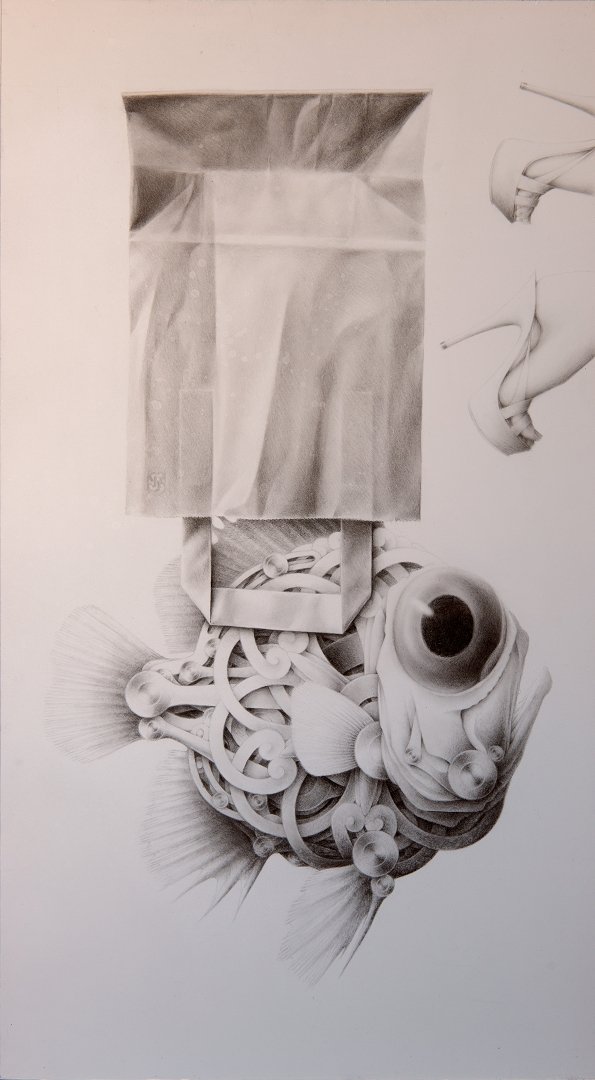 Title is "Mouse trap" (go figure 😉) and it is not finished at this point. Only the pencil drawing on glass so far, as explained here. The next step will be adding the colors and building a frame for it.
What color should I make her shoes?
---
photo by me of my own artwork. The original is graphite pencil, work in progress on reverse side of glass, as explained in this post on Hintreglas