Stickynote Challenge #015: This weeks theme RACCOON | El tema de esta semana MAPACHE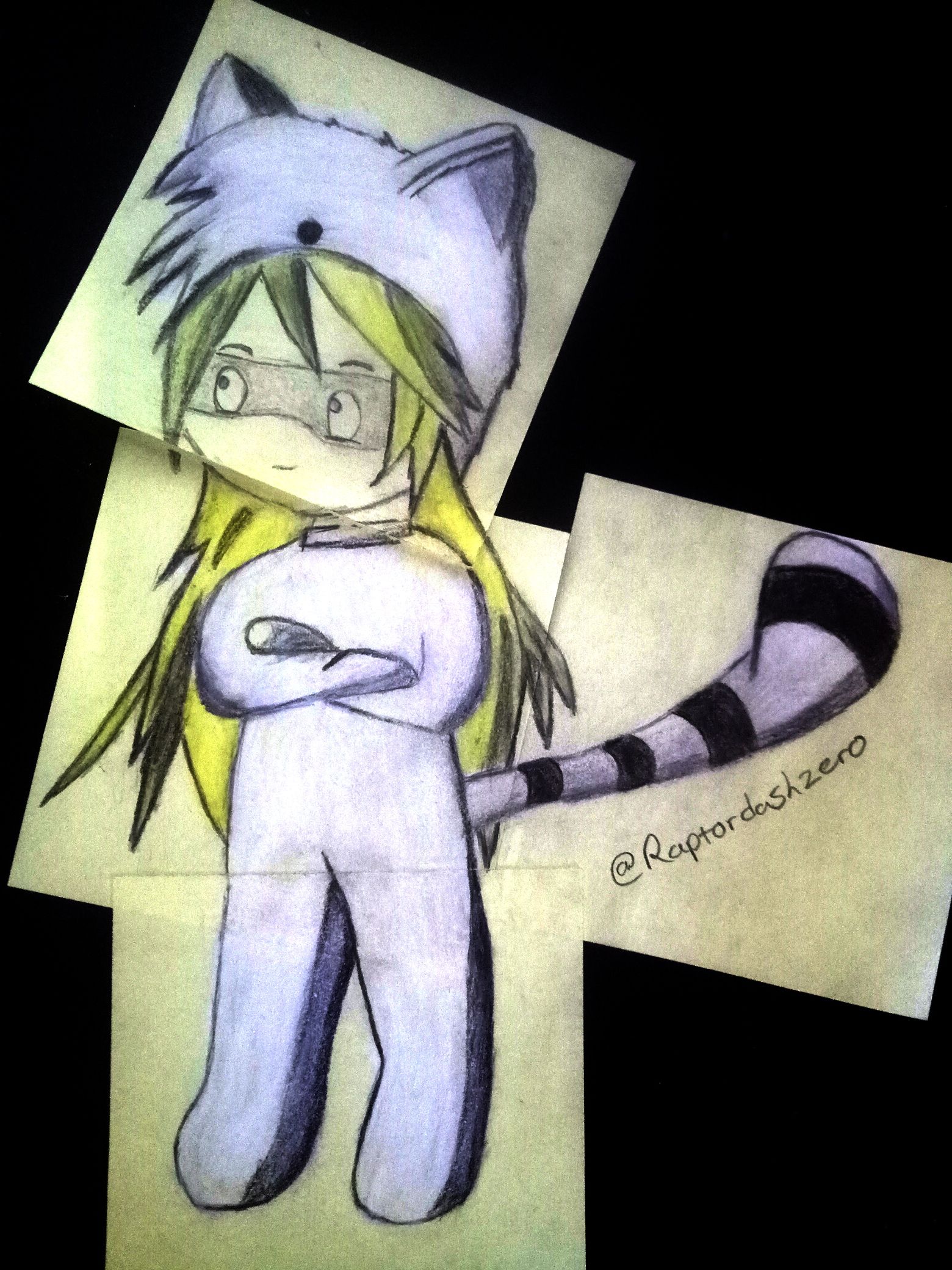 Welcome to round 15 of the challenge!!!
This week we have an animal I know almost nothing about. Apart from a raccoon suit granting the power to fly in the Super Mario Bros game I have have virtually zero exposure to these striped furry little creatures. Fun fact: According to wikipedia they can hear the noises made by earthworms underground. So once again put on your creativity pants, grab some sticky notes and grrrr chitter chitter grrr ( thats raccoon for LETS GET STICKY!!)
Rules
Use at least 1 sticky note (more than 1 is encouraged)
Make some art in relation to this weeks theme (RACCOON) (drawing, origami, papercraft, paint, etc all acceptable)
Use the tag #stickyart so that I can find your entry
Multiple entries are allowed, but only one prize will be awarded per person
Competition runs for 7 days
Have fun (this is the most important rule)
Reglas
Usar al menos uno nota adhesiva
hacer un poco de arte relacionado con el tema (Mapache)
utilizar el tag #stickyart
la competencia dura 7 días
Que te diviertas
Prizes
This week there's 5 SBD up for grabs.
If there are 10 or less total entries, I will divide up the prize evenly, if there are 11 or more total entries, I will pick a top 5 and distribute 1 SBD to each.
Premios
Premio de 5 SBD
Si hay menos de 10 entradas, 0.5 SBD cada una. Si hay más de 11 entradas, elegiré las 5 mejores y 1 SBD cada una.

For my demo art this week, I tried to go a bit more 'outside the box' and I am pretty happy with the result. I think my coloured pencil skills have made a good improvement. Looking forward to another creative and exciting week.
Para mi demo de ART esta semana, lo probé "fuera de la caja". Estoy feliz con el resultado. Creo que mis habilidades con los lápices de colores son mejorando. Esperando otra gran semana.
(Any corrections to my Spanish translations appreciated)