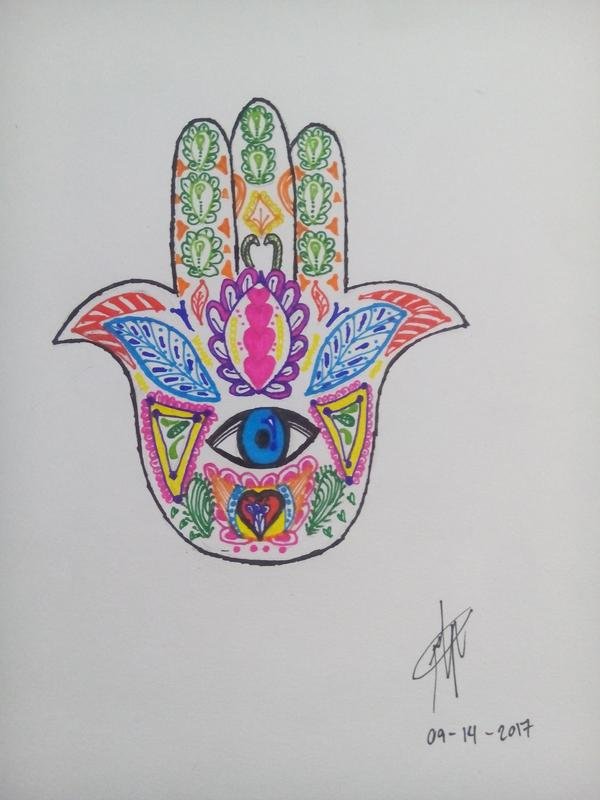 The last time I drew something on my sketch pad was with this post right here. I was lucky that time coz it went on
"trending tab".
It's been 2 months since I got my hands dirty. Thanks to @visualneo he inspired me to draw again. :)
Since I've been doing yoga almost everyday, I decided to draw a Hamsa hand. 
It is a protective sign. It brings its owner happiness, luck, health, and good fortune.   
Here's how I drew the Hamsa hand: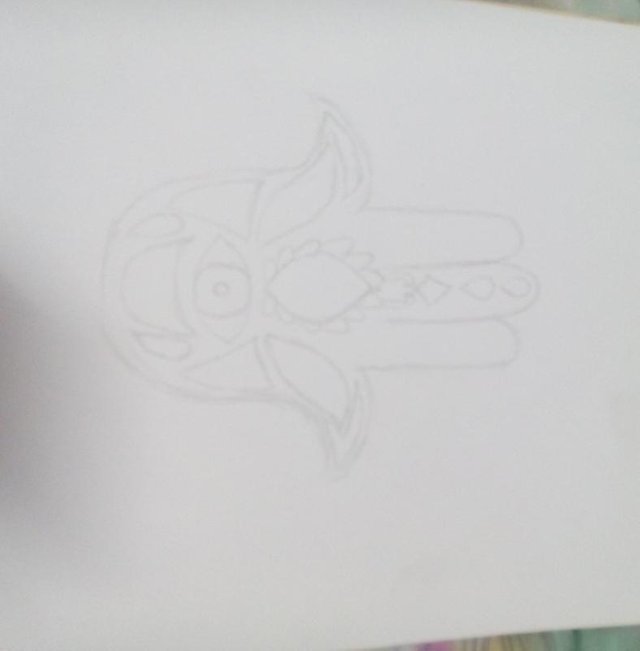 1.) I used a regular pencil that I got for free at the Marriot Hotel in San Diego. I drew the hand using my own fingers then shaped it like a lotus.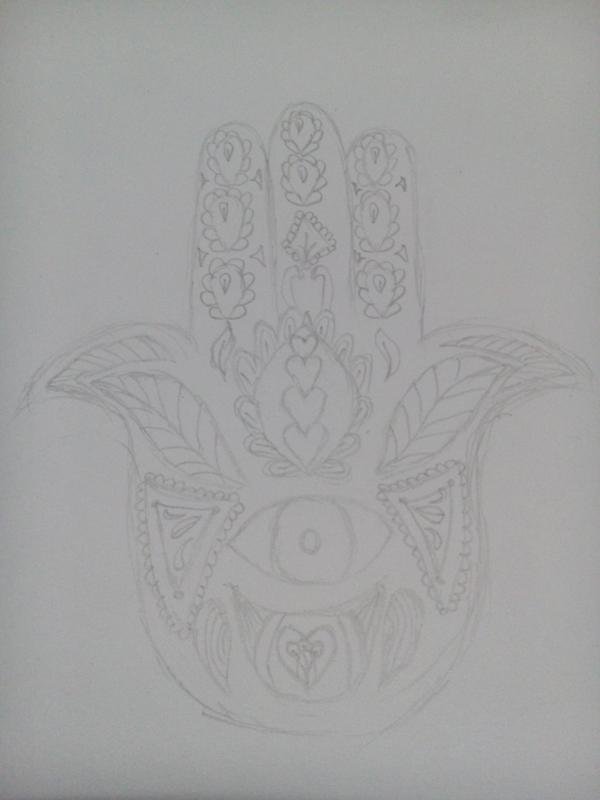 2.) I started to fill in the details of the Hamsa hand by drawing random stuff. Mostly it's nature-related.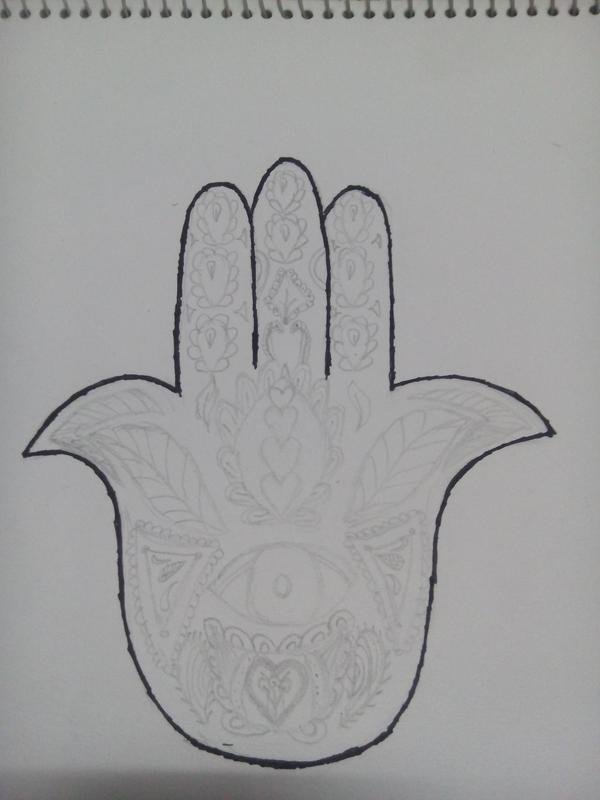 3. Using a 0.4 Korean gel pen, I started shading the outer layer of the Hamsa hand.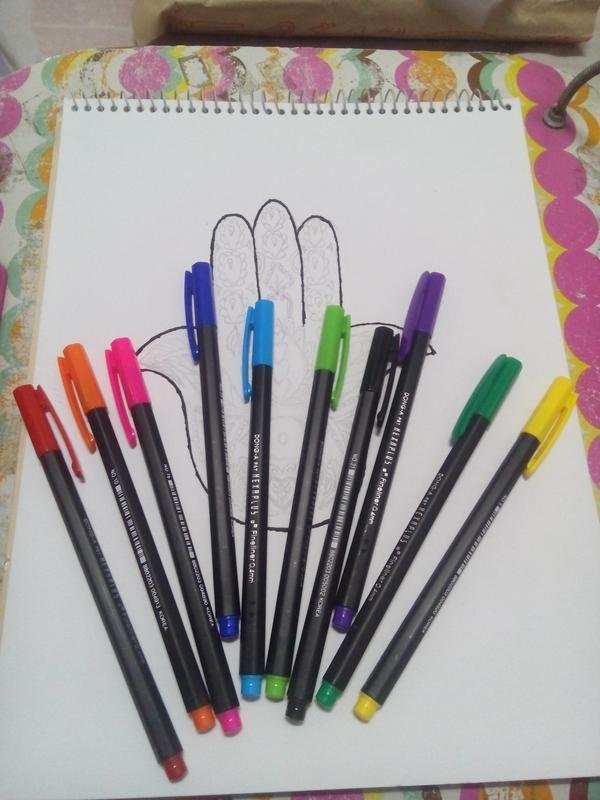 4.) These are the Korean gel pens I used for this artwork. It's quite cheap, I got it for like $5.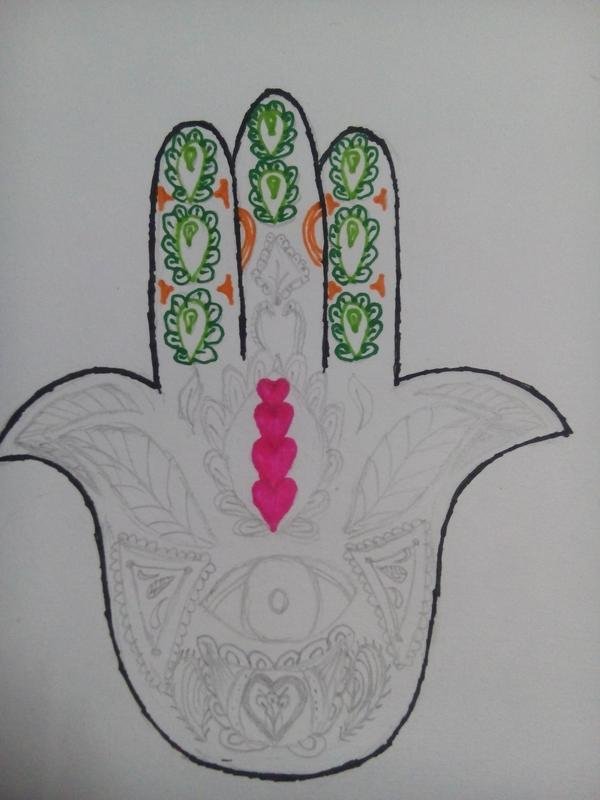 5.) I started tracing the top part of the Hamsa hand. These greens are like Chinese cabbage.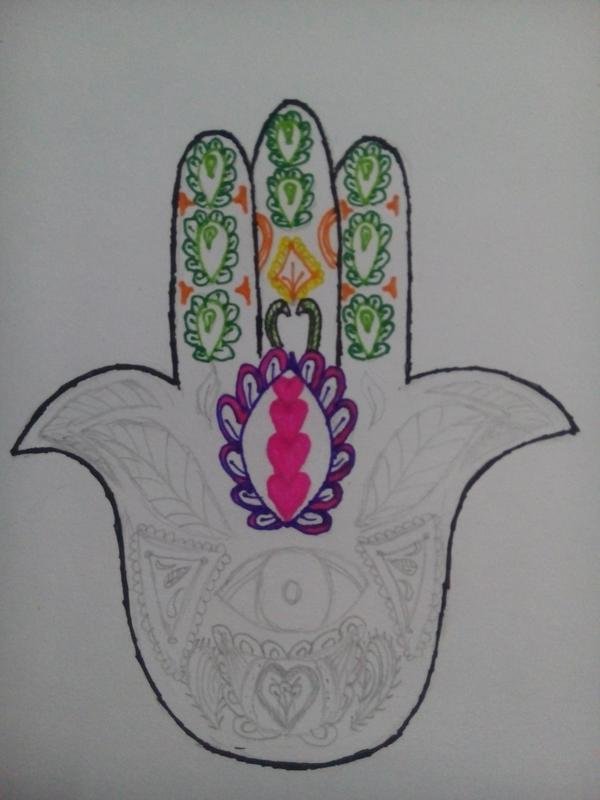 6.) The middle part is the CPU or the heart. Without love in your life, you have nothing.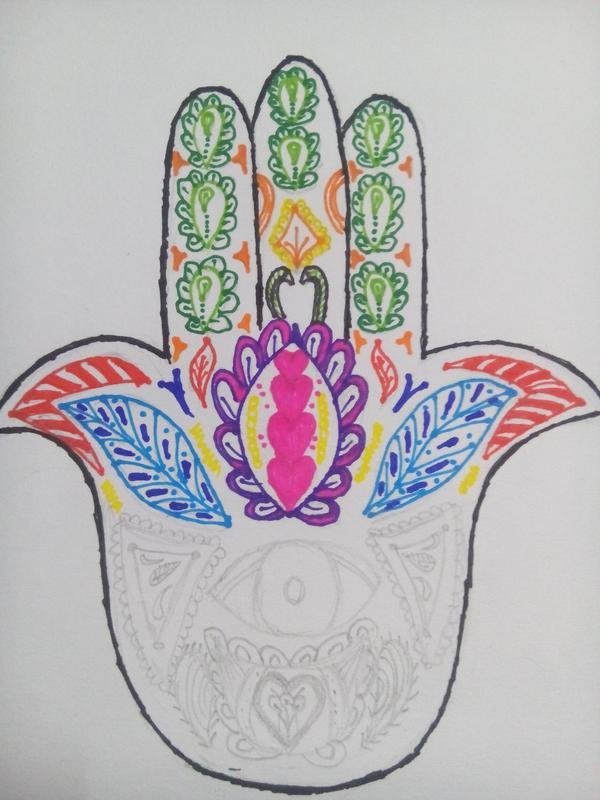 7.) These two leaves are like bird feathers, it symbolizes freedom.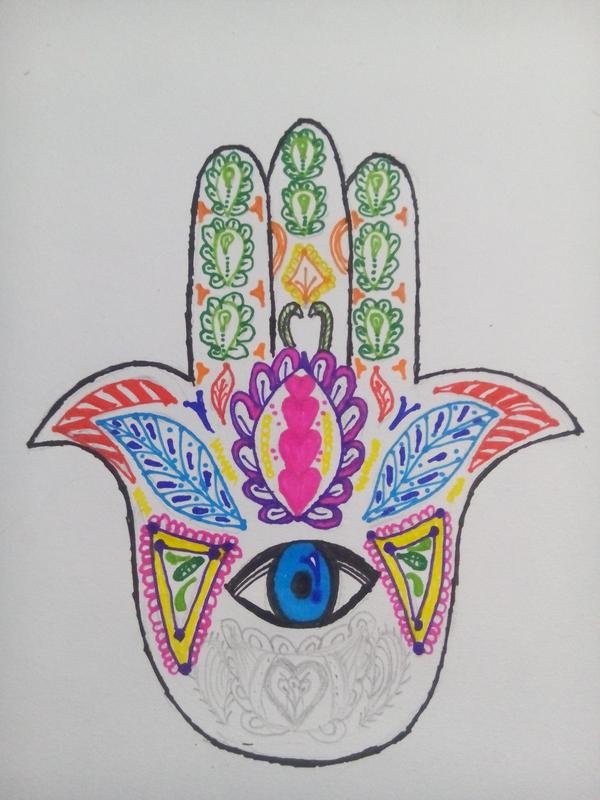 8.) The eye. It protects us from evil material stuff.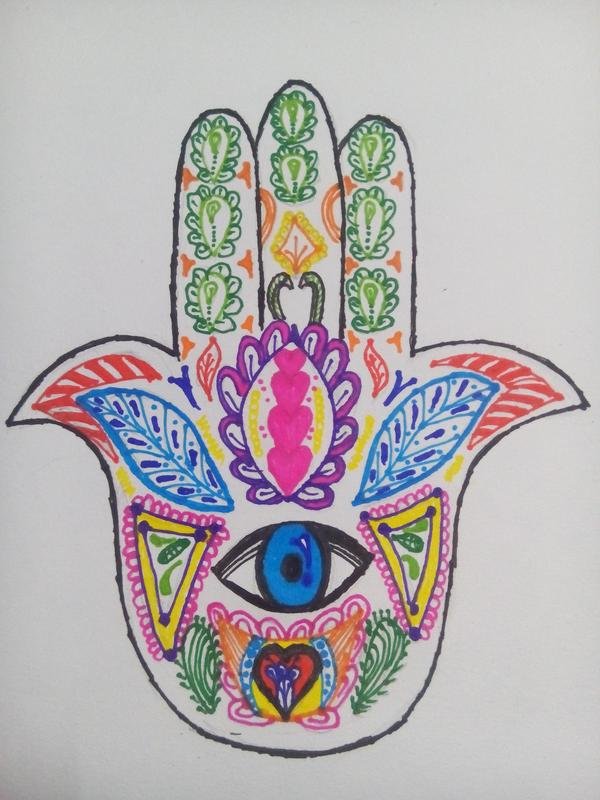 9.) The final look. I hope you appreciate this piece. 😊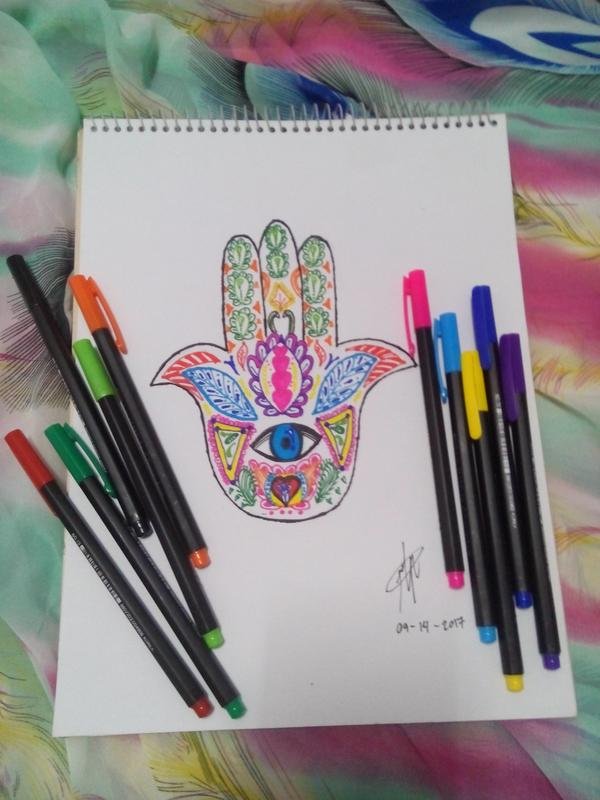 10.) I will doodle more often coz it makes me feel relaxed and learn more about myself. 
Thanks so much guys! Happy Monday! 😊
Namaste! 🙏🏻❤️