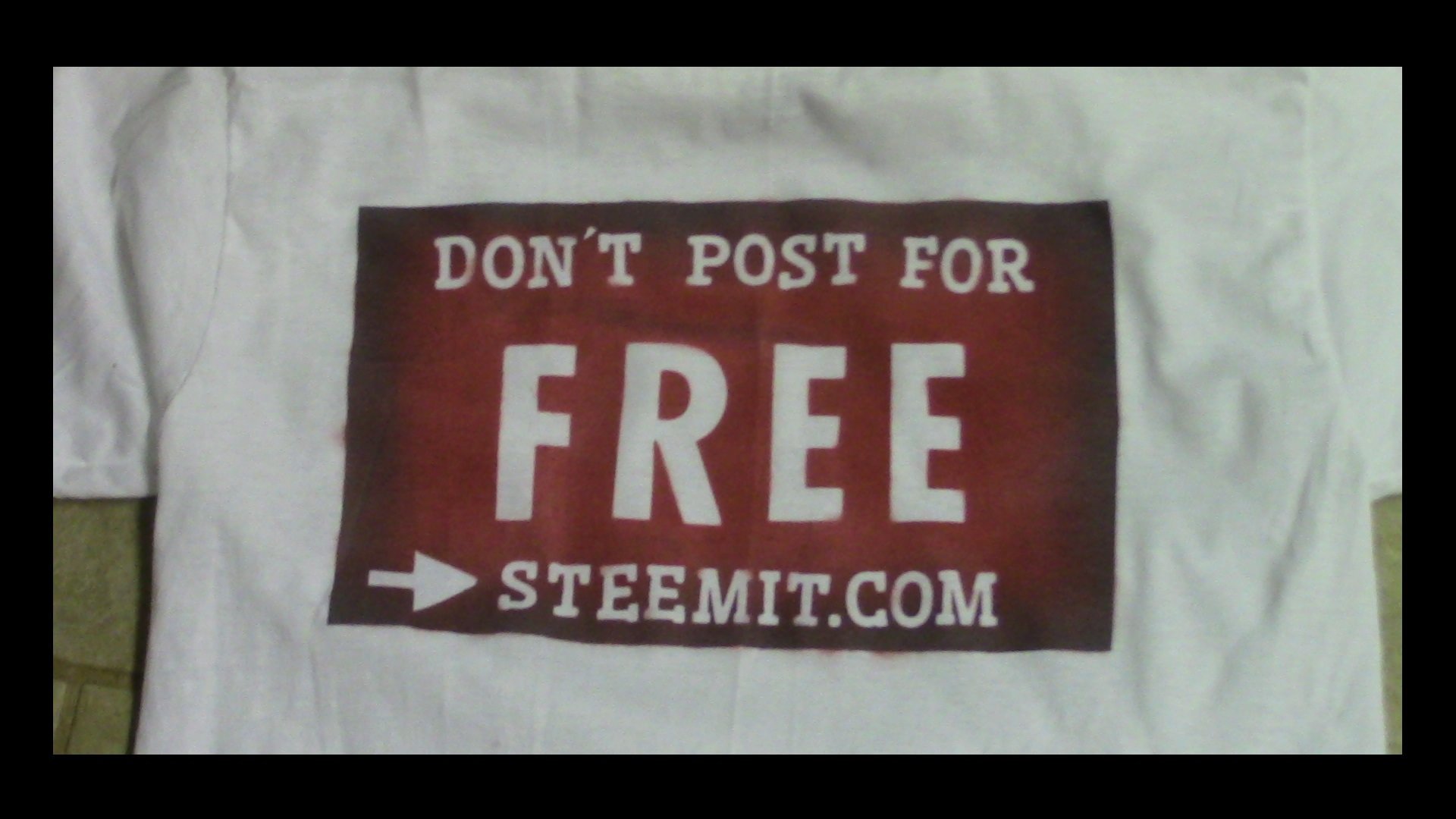 Updated and distributed!
---
Just about since the beginning of @papa-pepper on steemit, I've been shipping out free t-shirts to other steemians. I've been making shirts ever since I began to make shirts for some bands that I was in back in high school. For me, it is a fun way to not only create, but also to give gifts to others.

WILL BLOG FOR CRYPTO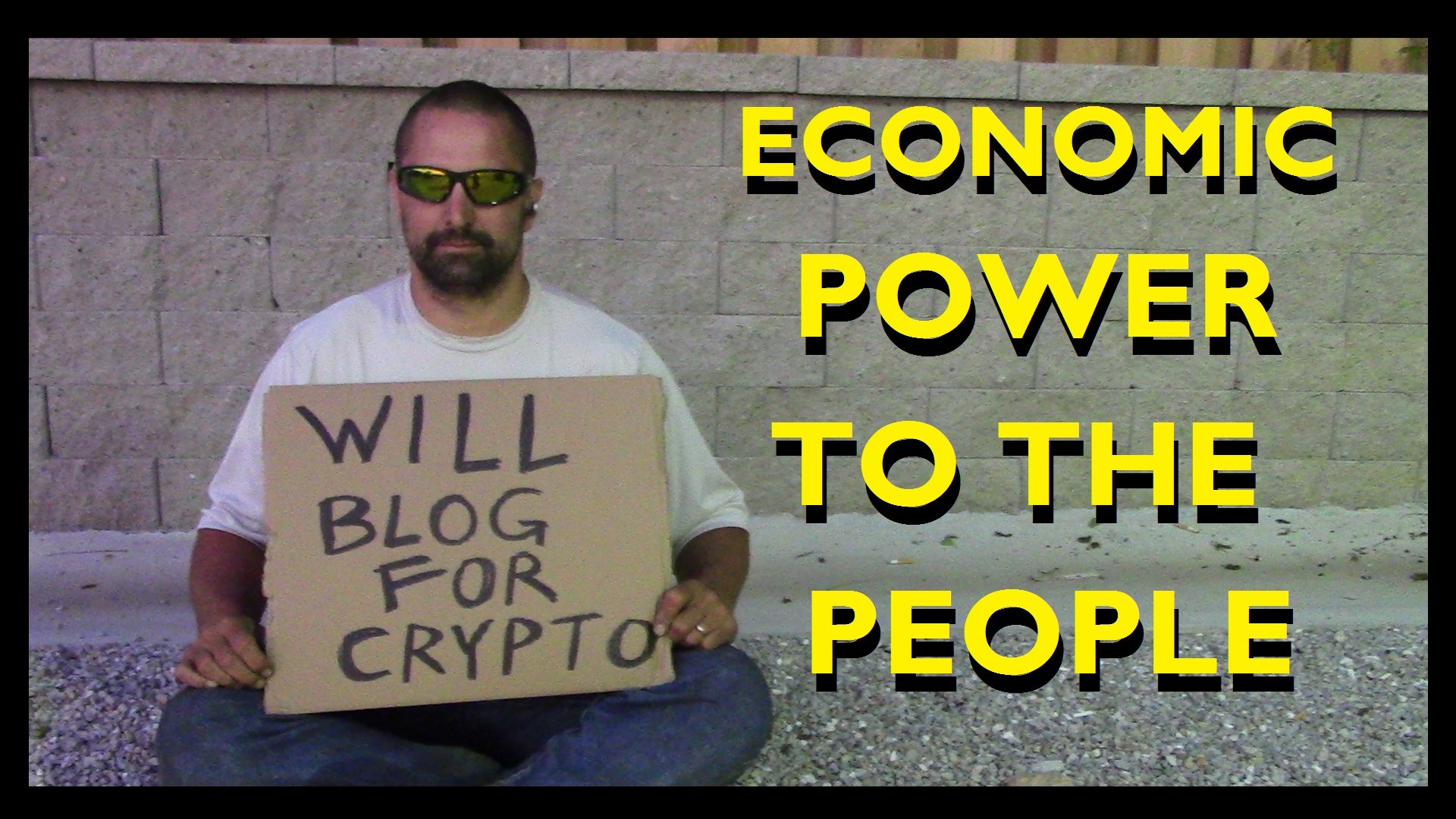 Now I've known what a revolutionary platform steemit is for a very long time now, but seven months ago, it hit me fully about the economic revolution that we are all taking part in. I wanted to not only get the idea out, but the word out too, so I made a limited edition t-shirt design to bless some other steemians with.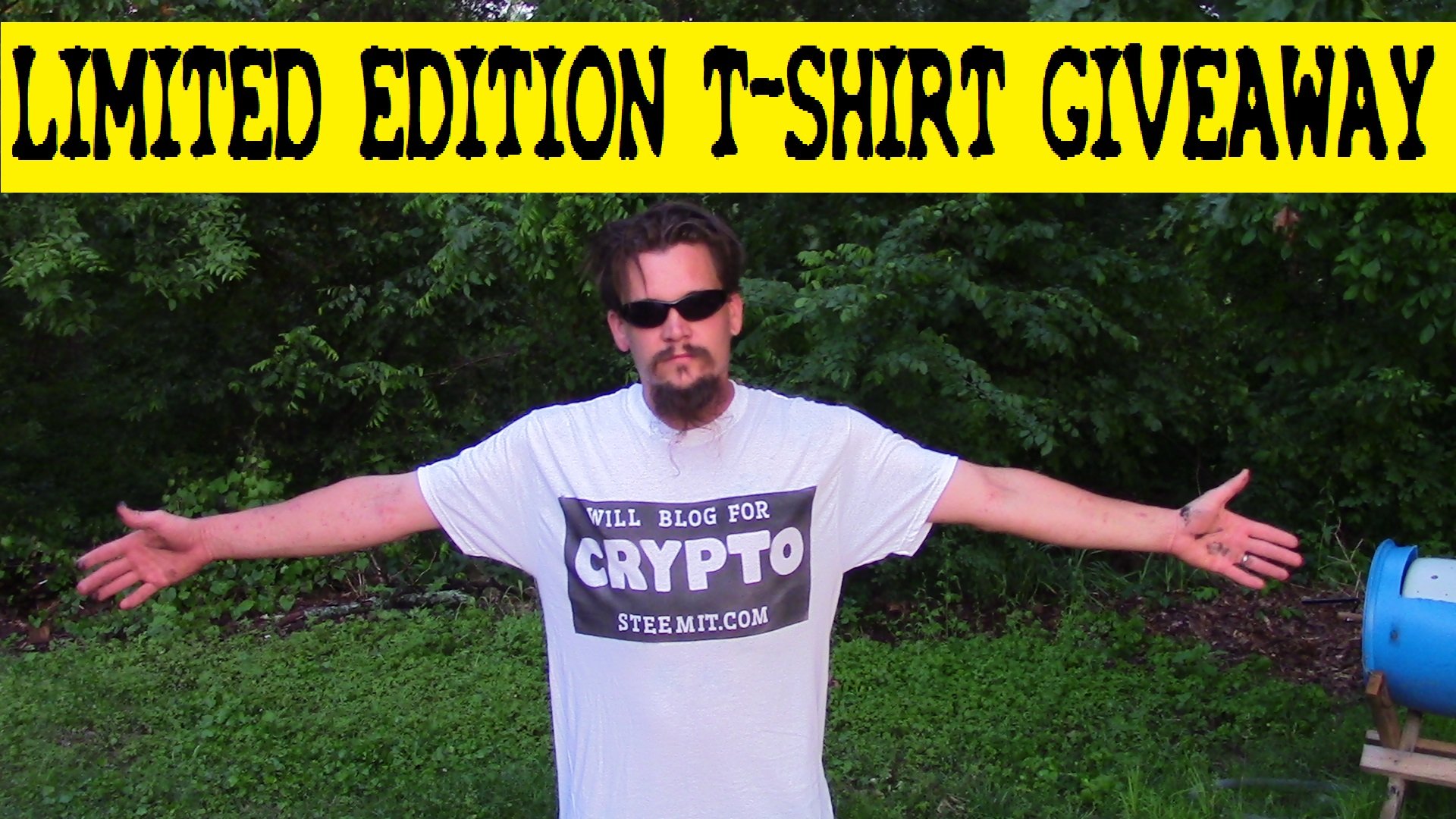 They wen't over very well, and the few steemians who actually received them really appreciated them. However, the design was a "limited edition."

DON'T POST FOR FREE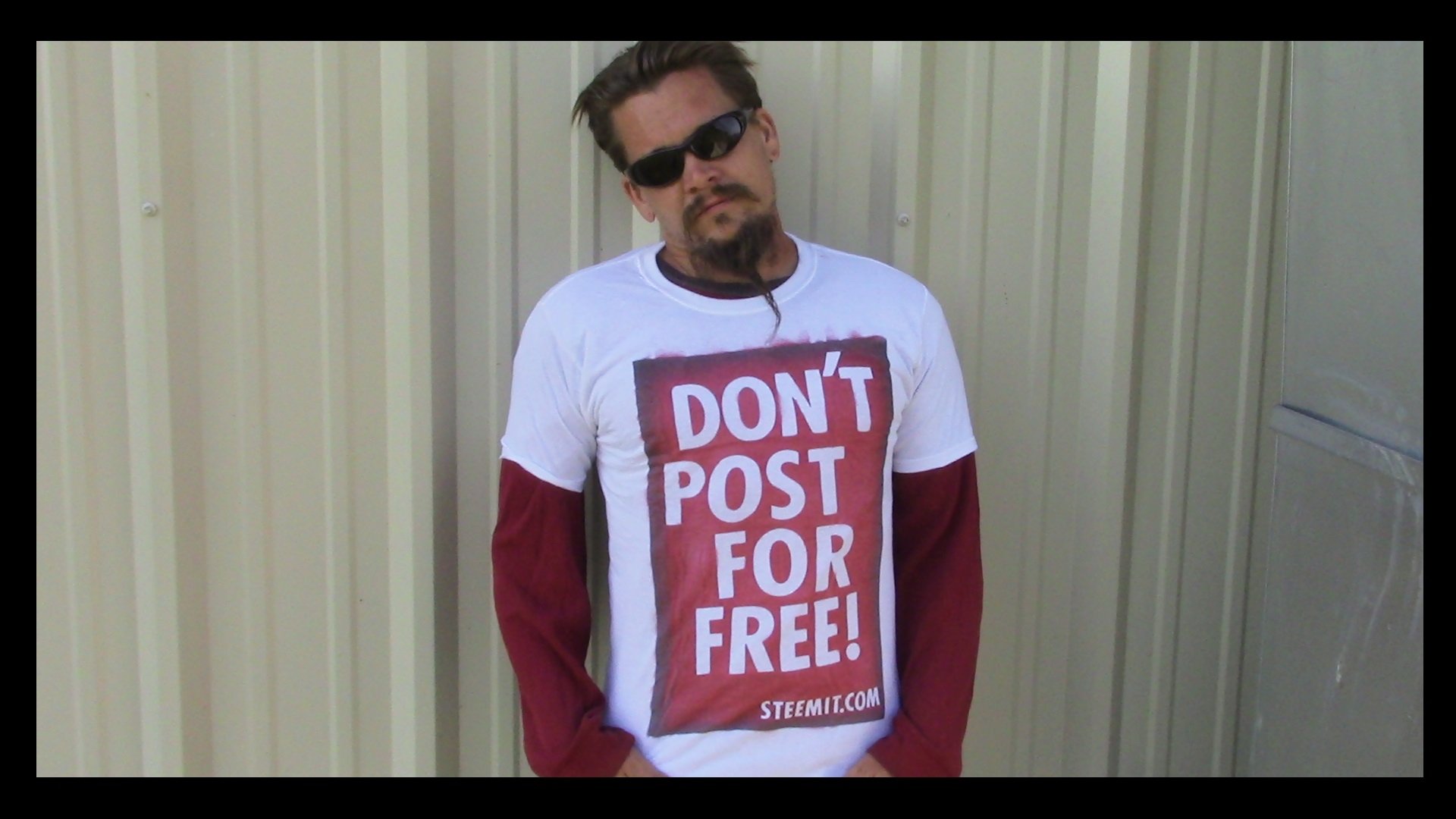 Then, six months ago, I saw a guy with a "don't drink and post" shirt on, and I had to laugh. I decided to make an ever better shirt, featuring the "DON'T POST FOR FREE" quote. I've been sending some of these out periodically since then.
I sent some out with some of the STEEM Silver rounds that I was distributing too, like the one that @kus-knee received in the video above. I don't like shipping silver by itself, so everyone (I think) except @terrybrock, got a free t-shirt too.
It wasn't that I was picking on @terrybrock by not shipping him a t-shirt, I just take extra precaution when shipping abroad and he lives in the states.

UPDATED VERSION
For the updated version of the "DON'T POST FOR FREE" shirt, I used the "don't post for free" text and combined it with the basic style of the "WILL BLOG FOR CRYPTO" shirt. I've also been playing around with the colors a bit, where the "WILL BLOG FOR CRYPTO" shirts were all black on white.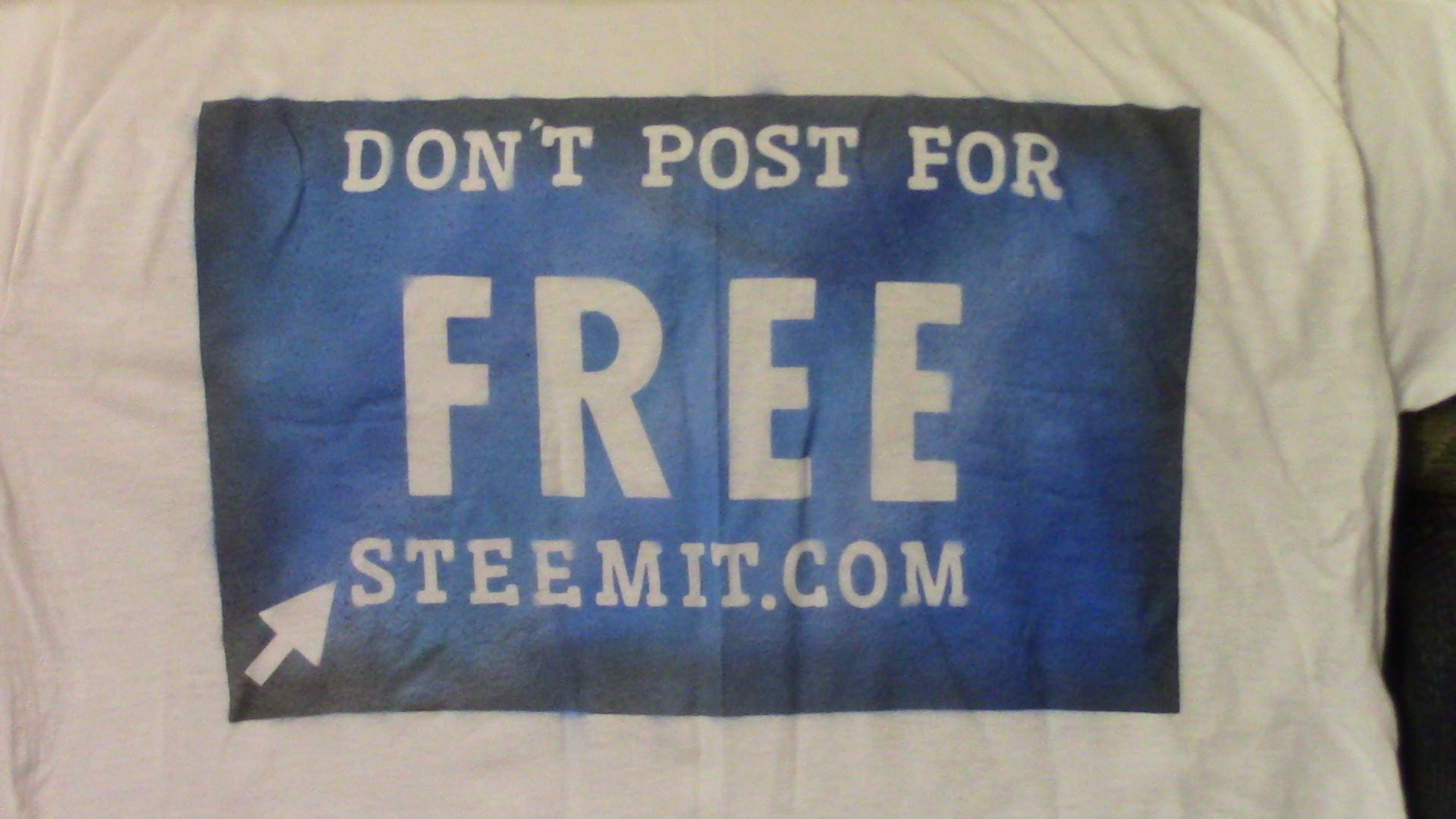 I added a little arrow to look like a computer pointer, so it appears to be clicking on "steemit.com." The shirts are a little wavy in some of the photos, but I think that the design looks nice and gets the idea across, or at least can spark an interest in steemit for people who have never heard of it.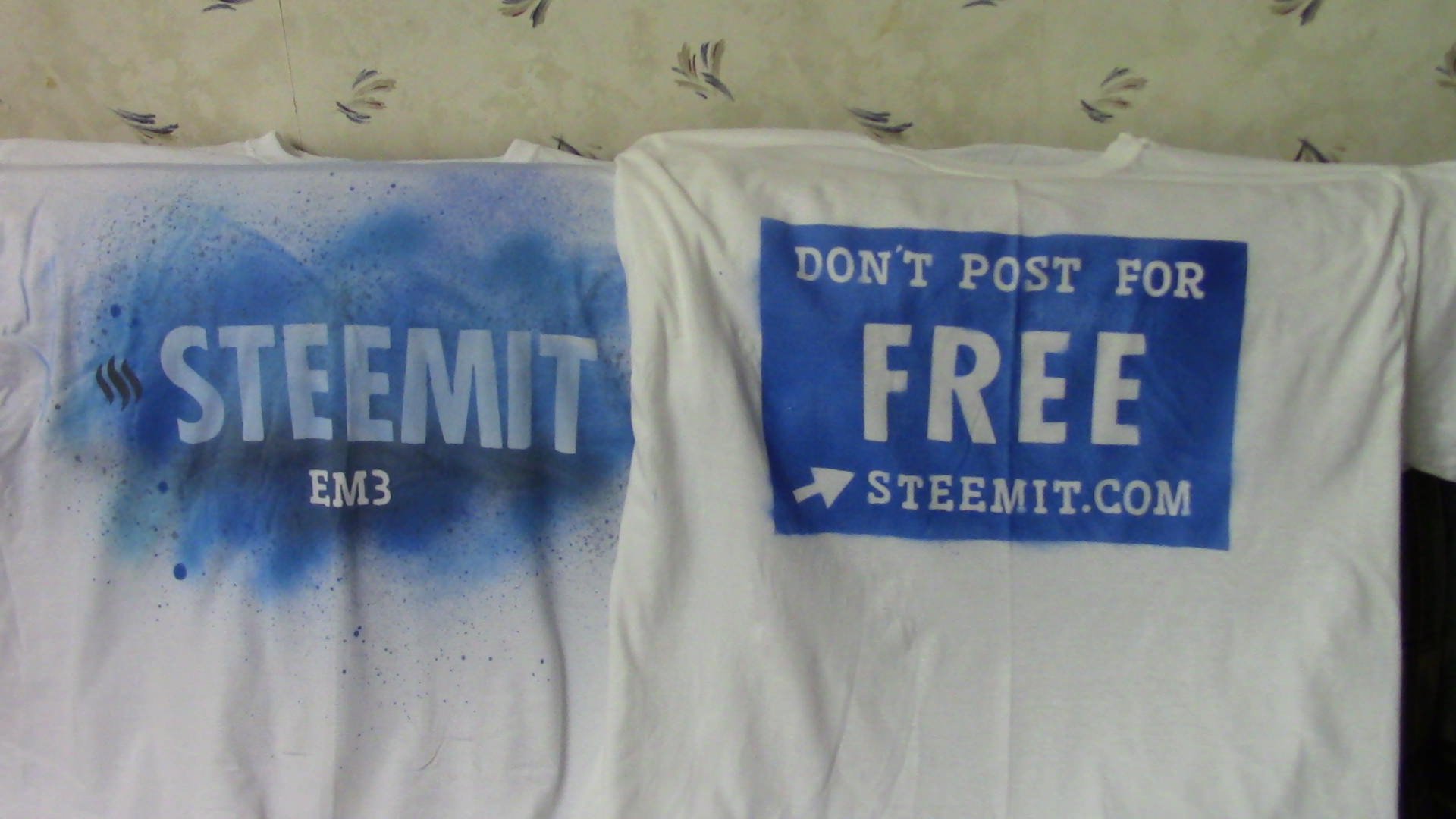 I've been making a variety of other steemit shirts featuring the usernames of some other steemians too, but none of them knew about it ahead of time! Just my way to bless them with a surprise personalized gift. Here are a few recent ones, but I've got more to make.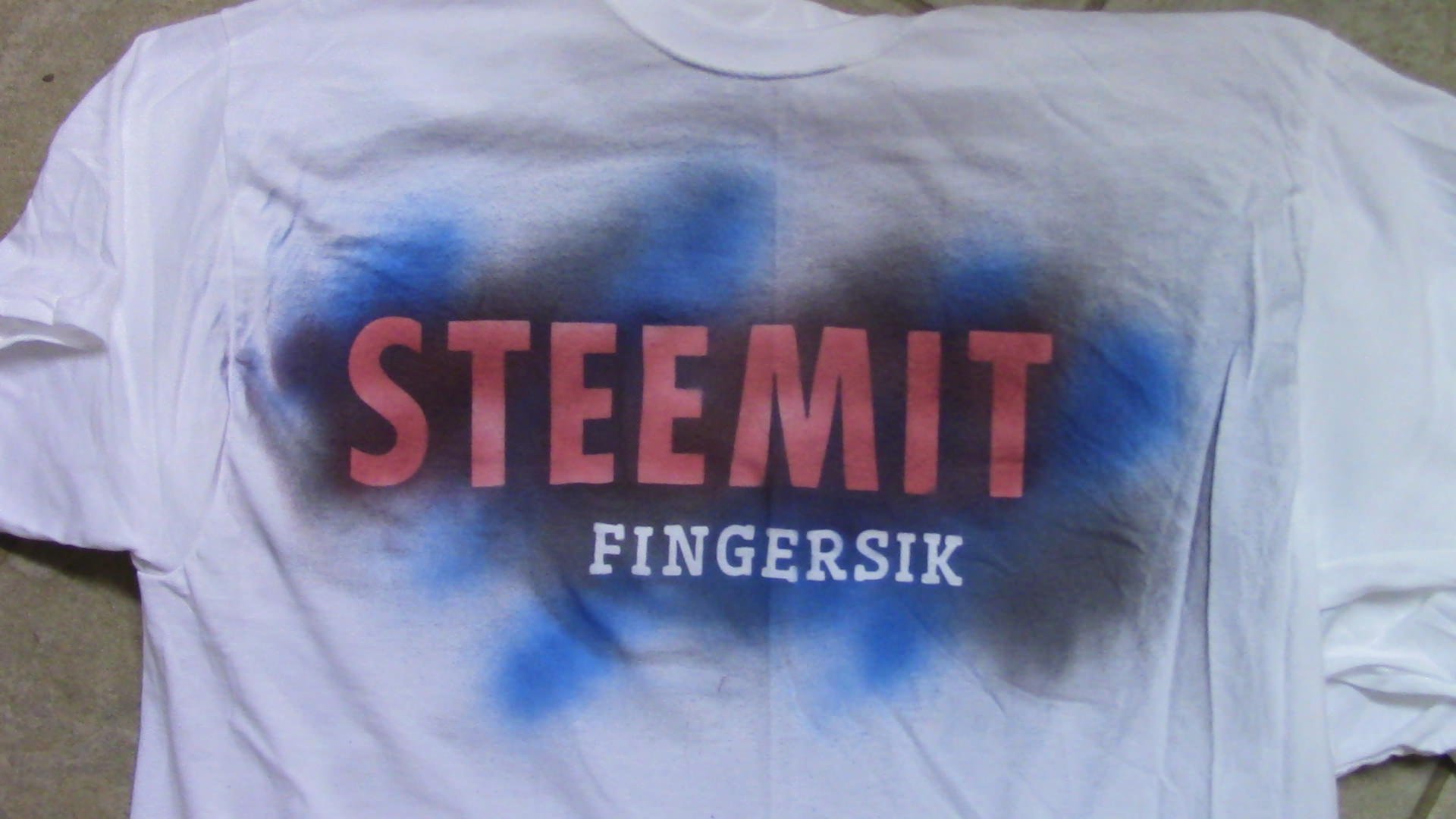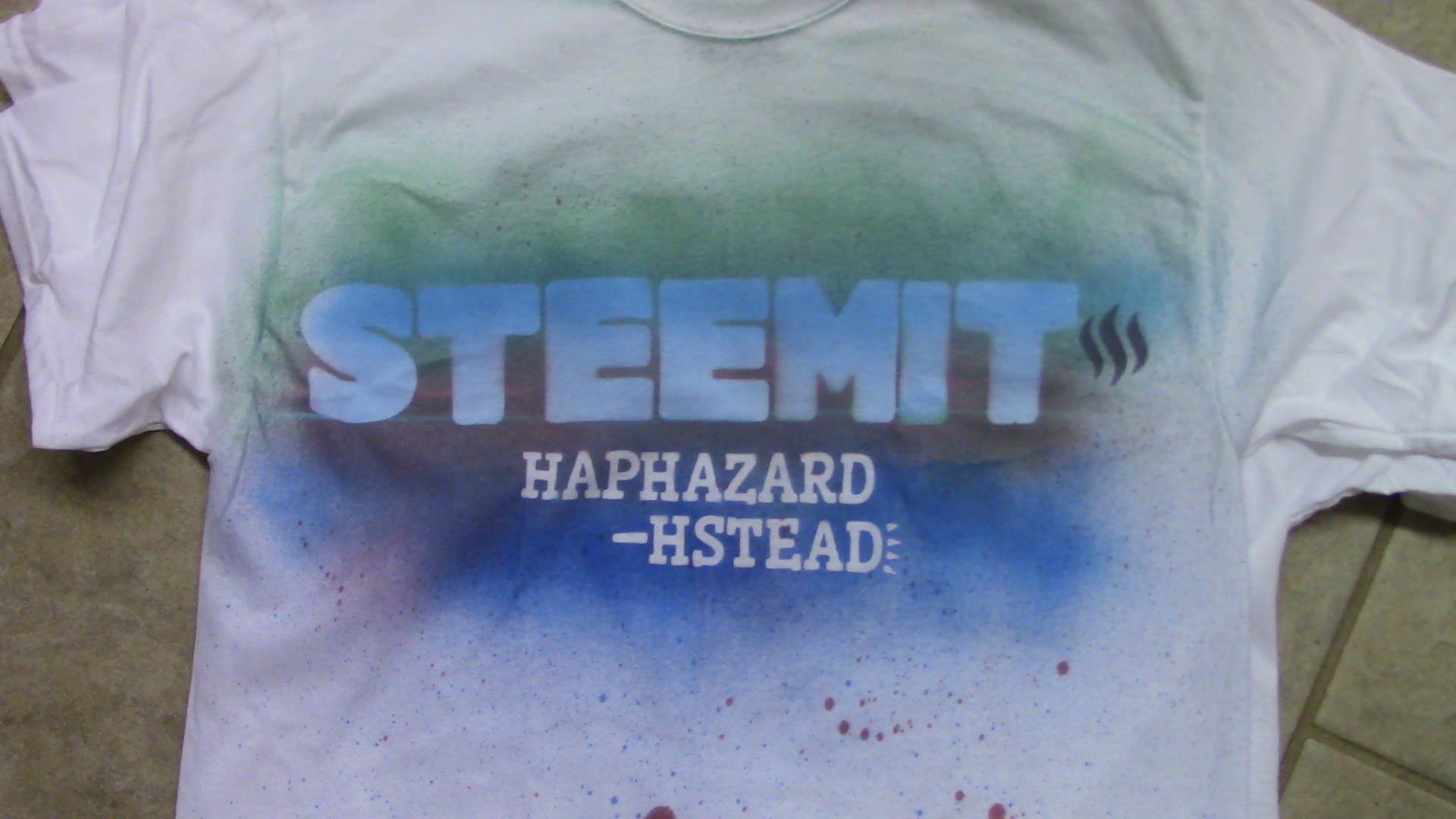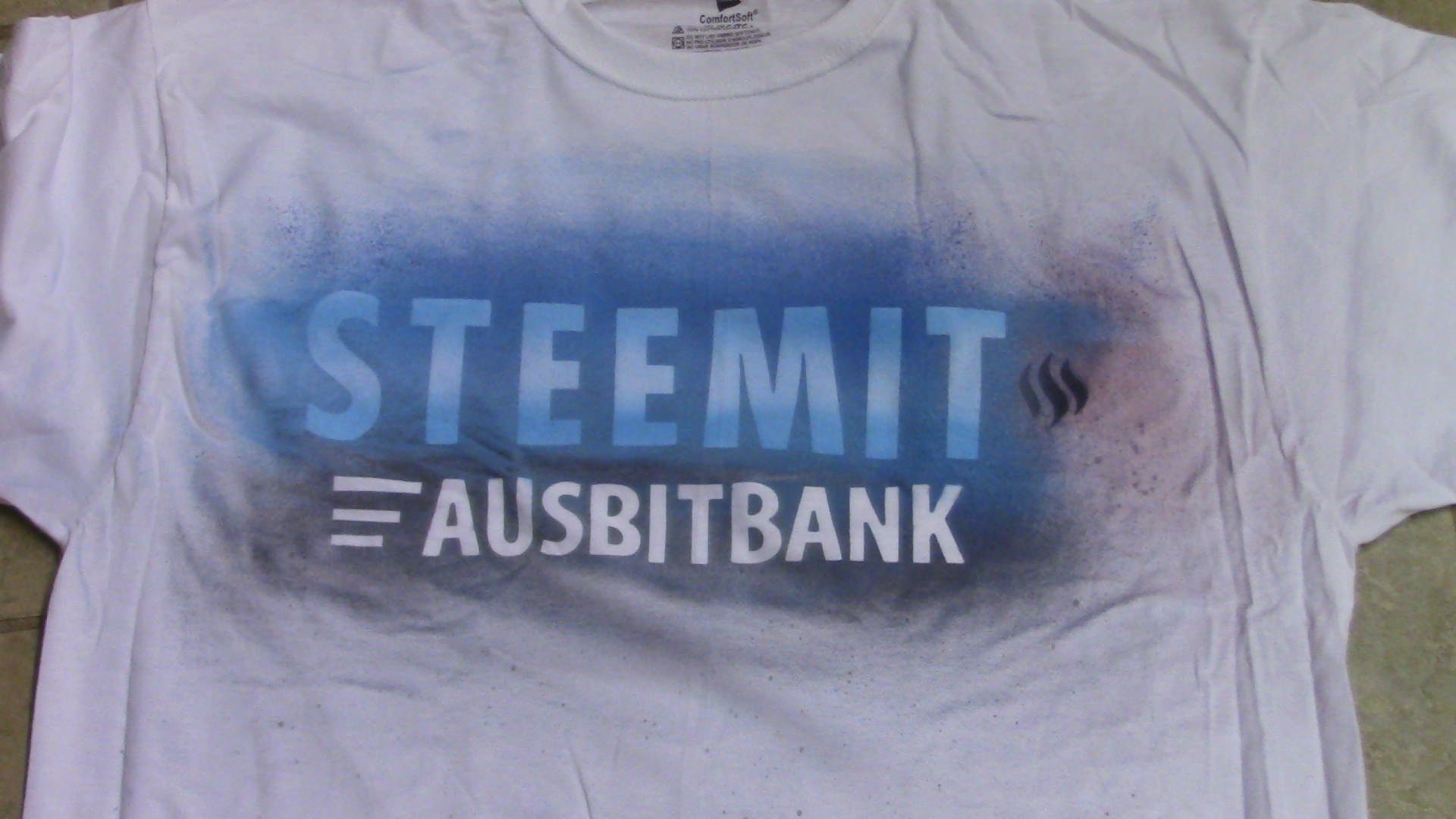 Hopefully you guys like the look of them. Just like the Silver rounds, I can't send one to everyone, but I'm working to spread some of these around too, at least to who I can. Be blessed and STEEM on!

As always, I'm @papa-pepper and here's the proof: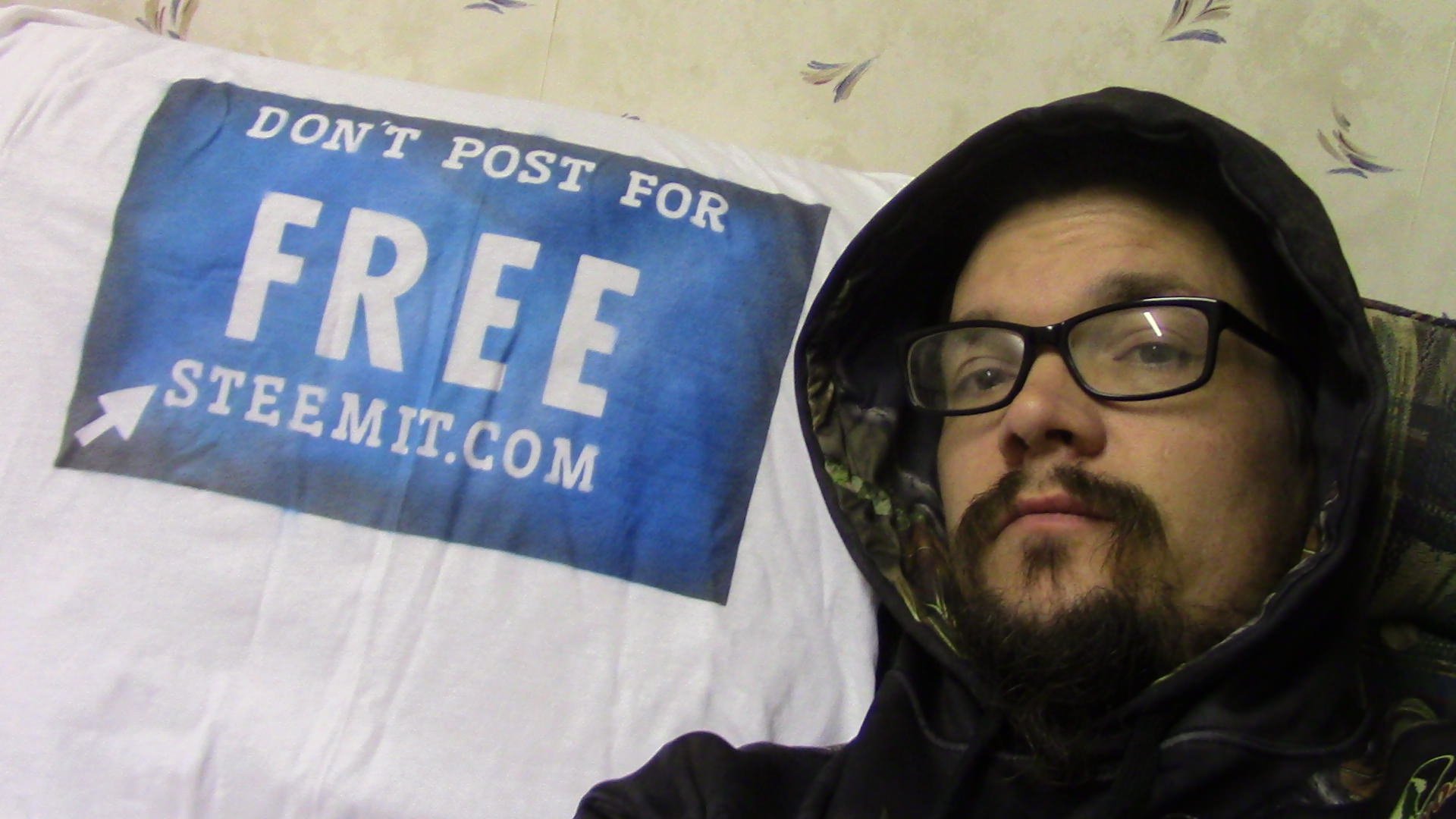 proof-of-new-design
Until next time…
Don't waste your time online, invest it with steemit.com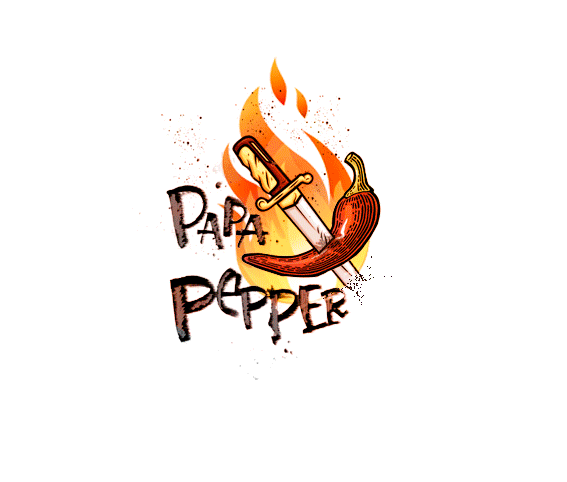 GIF provided by @orelmely
---