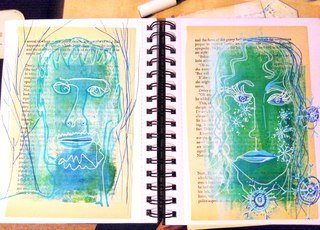 As I was sitting in my studio tonight I looked out the window as the sun was setting. The beautiful silhouettes of the trees stood strong against the glowing embers of the day. I decided to draw.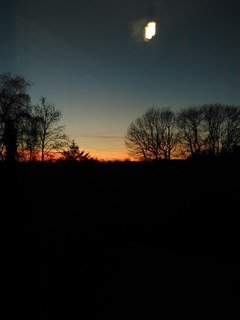 I was unsure what my drawing would be. I looked through my sketchbook and I came across two backgrounds I had prepared in green and blue, so I felt there should be an element of nature and cold to the pieces. I started with a continuous line drawing. I like using this technique as it forces me to loosen up my style and adjusts the way I think when drawing. The technique gives me an original result that can then be developed and refined further, if needed. I've used the continuous line drawing technique before, one example being my Green Man drawing. Summer has now gone, maybe it's time for a taste of winter?
Video: 29 seconds
My example of continuous line drawing, the process has been speeded up.

As you feel the temperature drop and the taste of the air change expect Chione's silent arrival on the bow of a vessel made of ice and wind.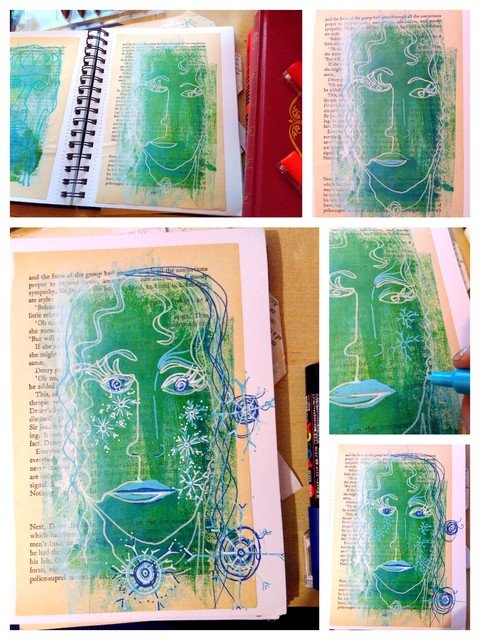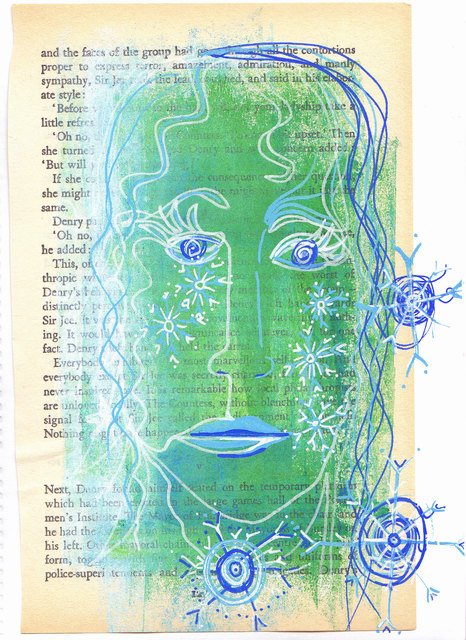 In a storm of violence and cold Boreas arrives, casting his icy breath over the land.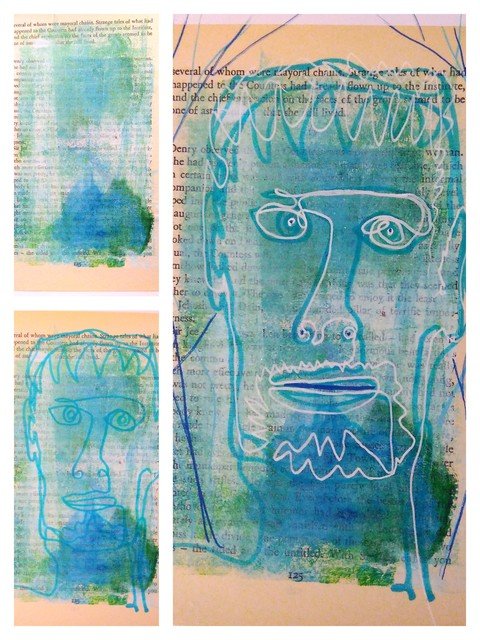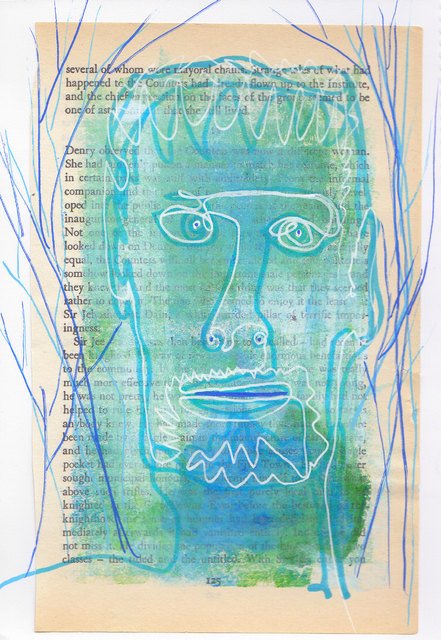 I like these two doodles and I think it would be interesting to develop these portraits further, possibly going into print making or creating layers using a graphics editor. What do you think?