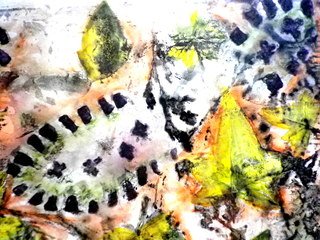 My last post, Kicking up leaves, reminded me about some unusual woodland inspired collagraph prints I made.
A collagraph plate is made using collage materials glued on to a board. This collagraph plate is made from cardboard, with a raised card footprint. I have glued on actual leaves for the background. I used paints and printing inks to print on to A3 paper.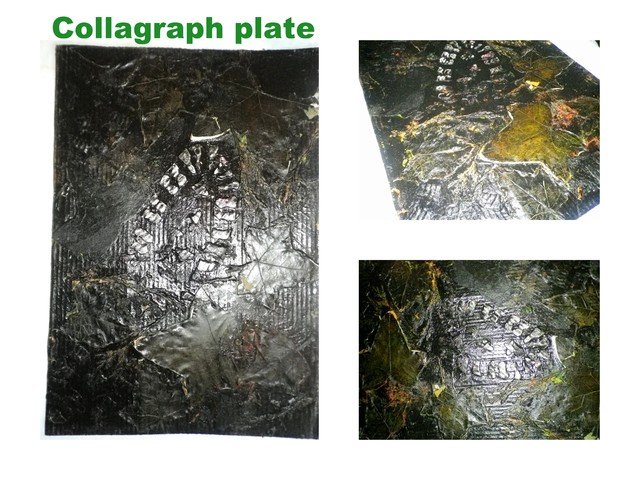 What do you think of the prints?

I created multiple prints from the same collagraph plate, adjusting the colours and sometimes adding water to the paper. I even worked over the top of a couple of the prints with pen.

Does it make you think of muddy footprints on a woodland path?