My new creation- Fruit vase "sea breeze" 😍. Step by step photos.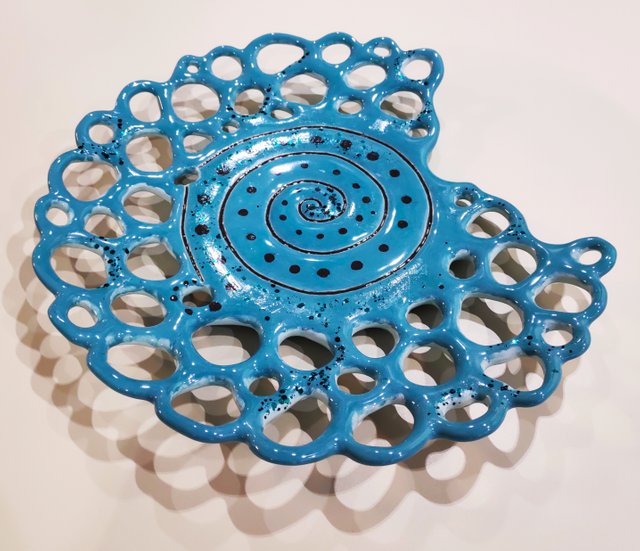 Hi Steemians!
The time has started to run very fast and soon the last month of summer will come. I remembered that I had not been to sea for a long time yet and I really wanted to go there.
We planned a trip to Egypt in mid-August, but this time is still so far 🥺🥺🥺. How much i missed the sun, light waves and the smell of the sea! This smell is simply charming!
I have one small sea hobby - I really love to collect shells and bits of coral on the beach so it's very unfortunate that it is forbidden to collect shells in Egypt and even more to export them outside the country.
It became very sad to me so I decided to do something that would remind me of the sea...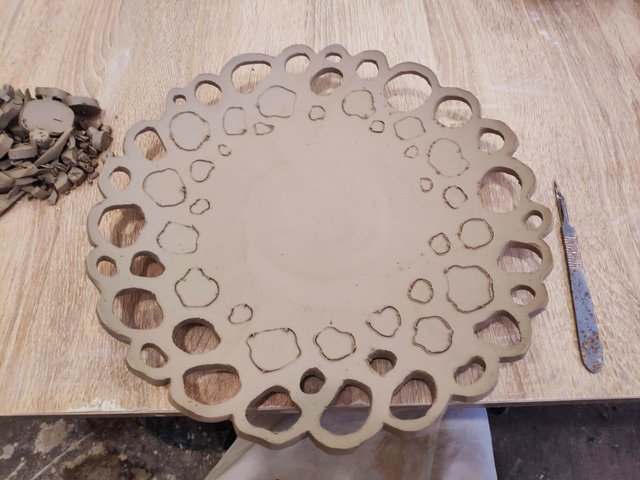 A piece by piece I cut the holes in the plate I had prepared a day earlier. It should have dried up.
My previous plate was also round in shape, so I decided to change the conception.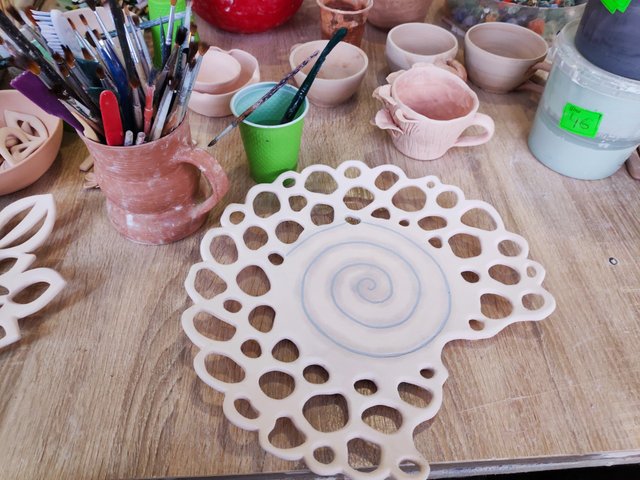 In the center I decided to make an ornament that looks like a shell.
That's why I like art - there are no prohibitions ☺️☺️☺️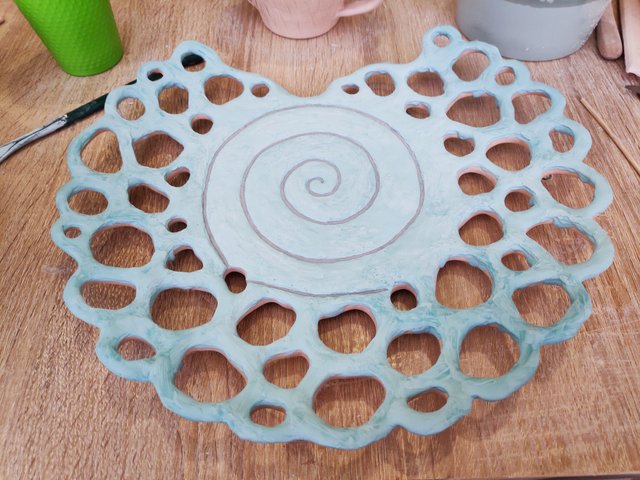 Now, when the form is ready and carefully worked on all the edges, I can proceed to the next stage-painting.
For this you need special dyes for potters, which we call "glazes". Now everything is ready for baking in a potter's oven at temperatures above 1000 degrees Celsius.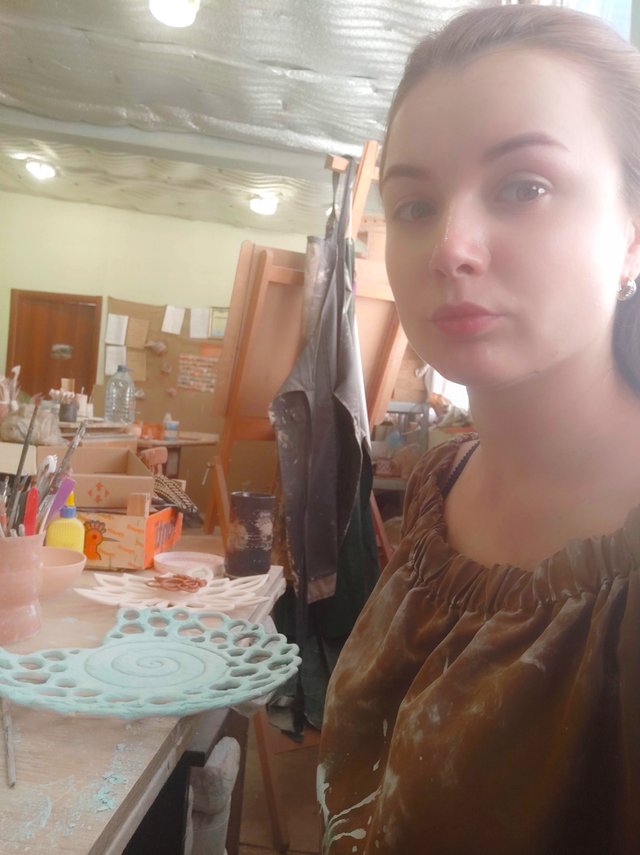 While I made this plate, I managed to get dirty as a baby 😂😂😂. Therefore, if you are going to attend master classes in pottery, then do not forget to take spare clothes 😉🤣.
See you very soon in the next post!
Best wishes,
Olga:)