Never thought I'd see the day I get to say it went this way.
Time flew by like, "Hey, let's play," because it glides away when we're earning pay.
That sounded so cool in my head.
Anyway...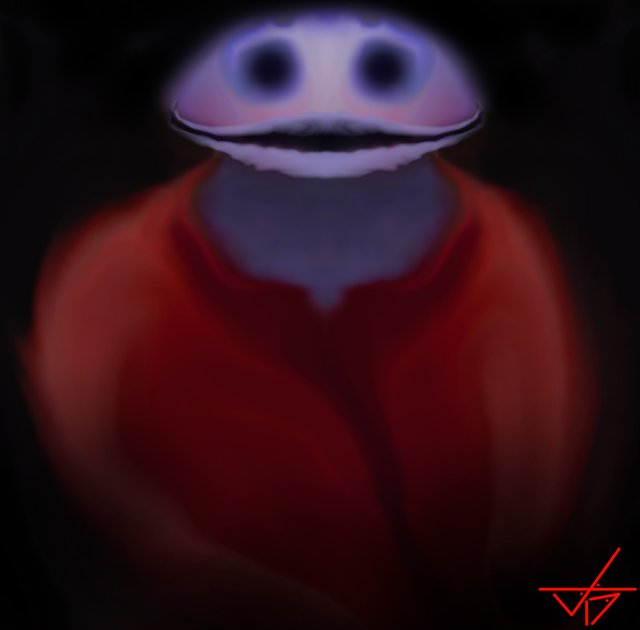 This is John
John has a lot of things on his mind.
So many things.
Do you ever feel like your head is going to explode due to too many thoughts about things in life?
That's how John felt for an incredibly long while.
Then, finally, one sunny Saturday afternoon, John's head exploded.  Everyone thought he'd die because that's typically what happens when one's head explodes.
John survived.
But now he has to wear his thoughts on the outside.
Have a look: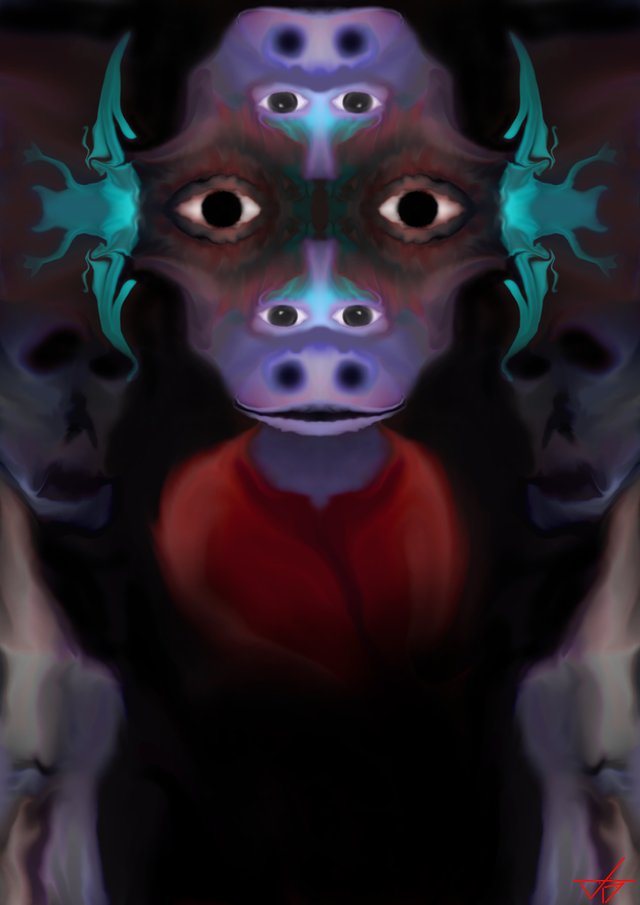 John Thinks A Lot
He's not hard to figure out.
Obviously he's thinking about the farm again, that one episode of Ancient Aliens he liked so much, those damn flying squirrels, the evil twins who tried to take away his fortune, how his whole life got flipped-turned upside down; just normal things I guess.
Or maybe he was just walking through the pasture during one of his daily mushroom trips.
To be honest with you, I'm not a very good mind reader.  I don't really know what the hell is going on inside that man's head.
Enough about John.
I somehow managed to publish 600 posts.
Thanks everyone for encouraging the chaos found within the murky depths of the blog known as Mine.
Much like John, I too have a lot of things on my mind.  More often than not it's just some form of twisted madness but sometimes I'll do something normal-ish.  Thanks for allowing me to get all my crazies out here on this blog for your enjoyment over the past nearly two years.
Through thick and thin, many of you folks out there have had my back.  Thanks for putting up with my shit.  Some days I'm doing cool back flips and the next I'm flopping face first into the dirt; such is life.  I shall continue to fight and claw my way up the ranks here, if you allow it.
600 was a lot of work.  I don't mind, most days I'm just having fun, so here's to 600 more...
Cheers!

Have a nice day.

Credits:
All art and images seen here were produced digitally, by me.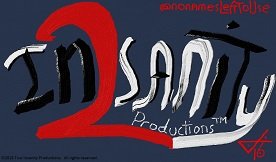 "It's true though. Time flies when you're having fun."
© 2018 @NoNamesLeftToUse.  All rights reserved.