Hello! Today I drew a new picture for the animantion called Twisted Jester spotlight, which shows a wounded woman (the jesters wife). She was wounded during a stunt called "wheel of death" which is one of the most well known circus stunts (throwing knives into a turning wheel with a person strapped to it). The Jester preformed the stunt blindfolded, hit his wife in the thigh, and the picture shows a glimpse the pain of that moment.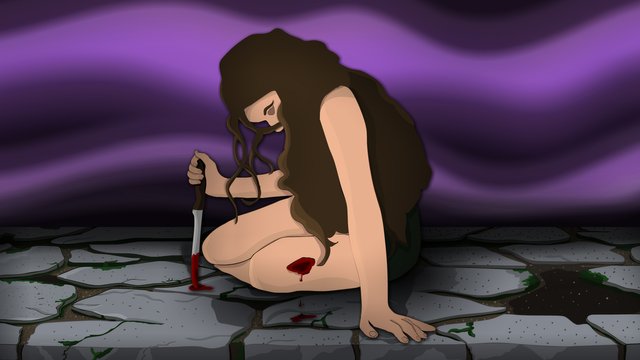 The other picture describes the Jesters daughters during the axe stunt. The king ordered for the girls to stadns back to back blindfolded both holding a lit candle in their mouth. Jester has to throw the axes at his daughters also blindfolded. (Did he successfully not murder his own children?)
More if you follow this link :
https://www.animationiko.com/twisted-jester-steem-monsters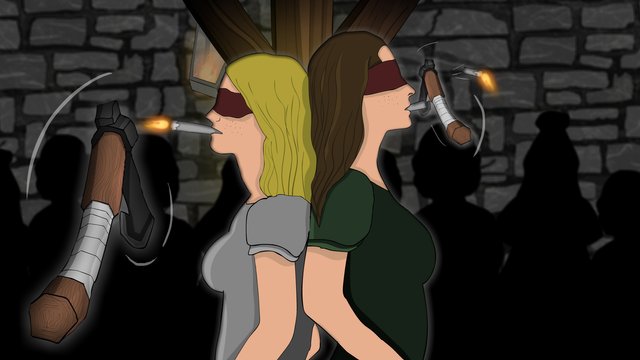 The last picture shows the Jester throwing knives on kings orders.
Making the Twisted Jester in order:
https://steemit.com/art/@nikobalazic/steemmonsters-fan-art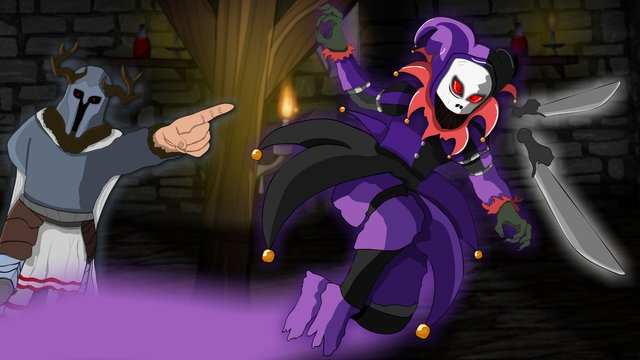 And here are some of my drawing processes :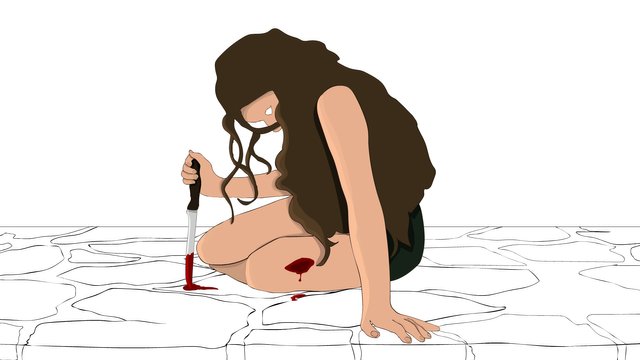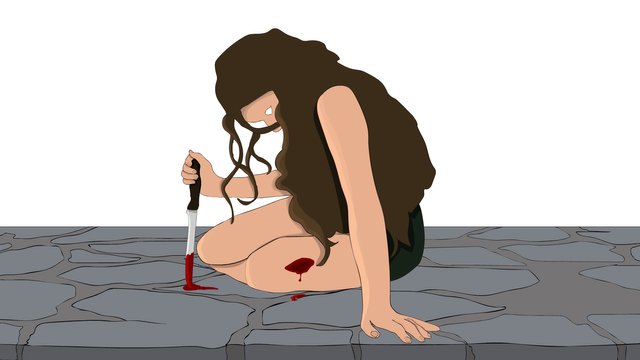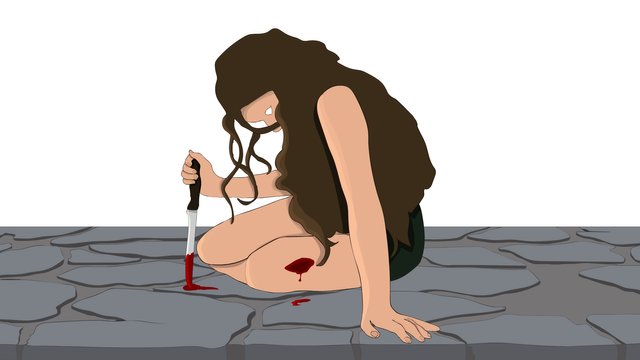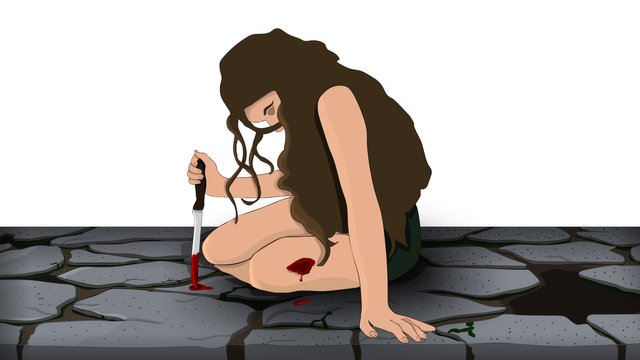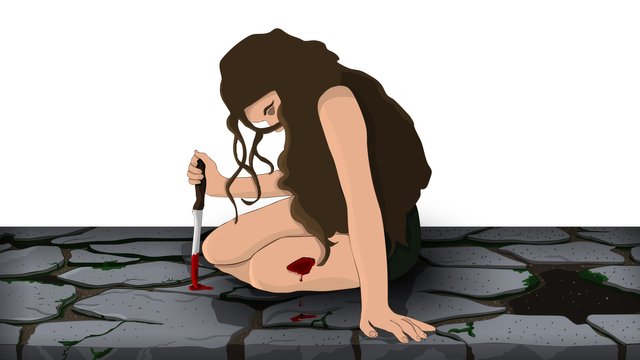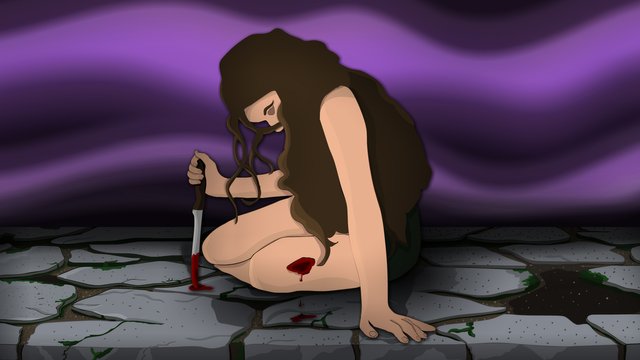 If anyone want any kind of logo, illustration or animation let me know! Don't forget to follow and upvote! :)
Contact:
Discord: krikozini#1539
Instagram: https://www.instagram.com/animationiko/
Website artwork: https://www.animationiko.com/artwork
Facebook: https://www.facebook.com/NikoBalazicc