Metal canvas . ( Neon Corp. Guardians series). 3.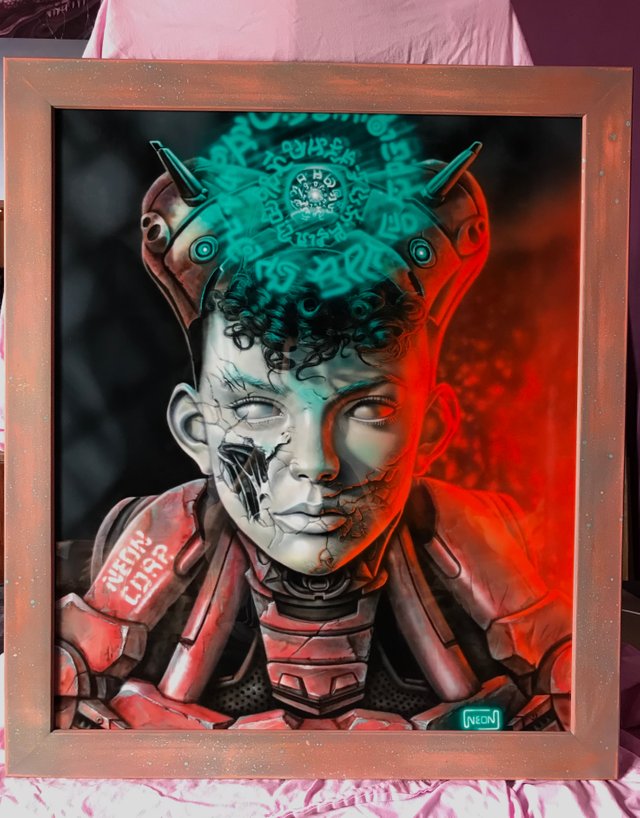 This work will be drawn based on the development of the ''Neon Corp''.
Neon Corp. Top Secret corporation. Genetic Engineering, biomechanics, mutagens, cyber technology, extraterrestrial technology, ether control. The combination of organics with mechanisms. Transcoding DNA. The only trusted person showing our secret developments in his painting- Neon3000.