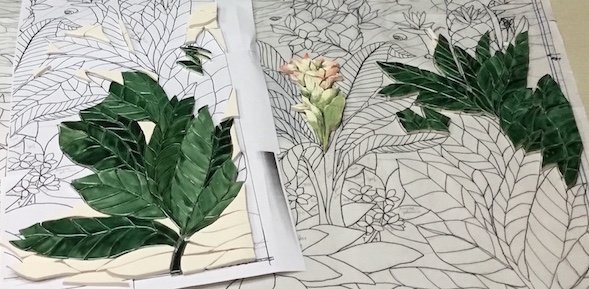 Hello Friends, I'd like to finish out this week with a few images showing some current work on the Pool House Mosaic project which is an Hawaiian landscape, loosely titled LŌKAHI, referring to the value of teamwork, collaboration and cooperation. Harmony and unity, Connectedness to the Heaven, to the Earth, and All Life and All Relations. But I'm still considering Aloha and Mahalo too of course and the client will have a say as well.
Yesterday the hibiscus flowers were finally carved and with the exception of a few shells and a pelican, all of the wet clay is more or less complete.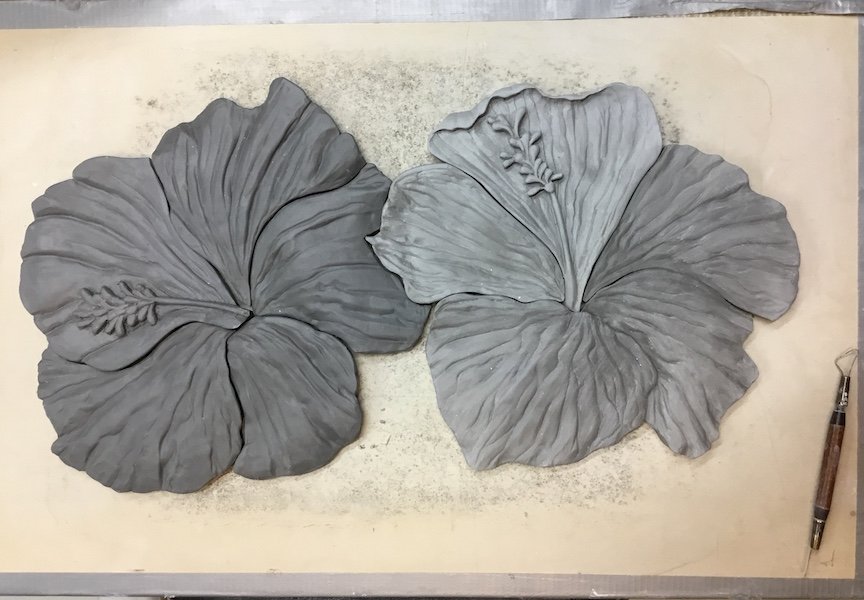 hibiscus flowers are quite large, 12-16" in diameter
Today I put the whole drawing together after it's been cut up, remeasured it and began placing finished tiles. I was especially pleased with this flower: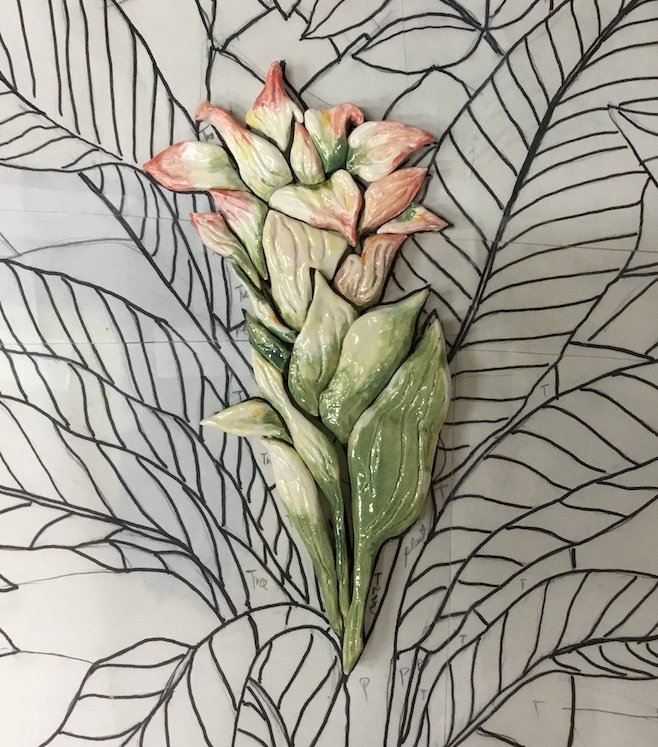 And some nearby foliage: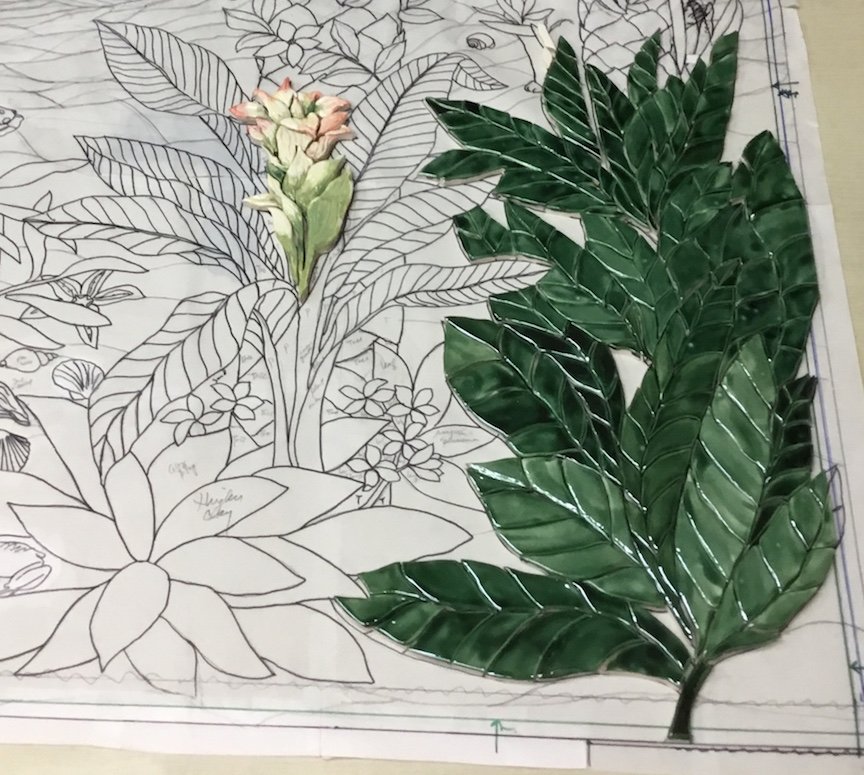 On the other side, some more plants with Calla Lilies, climbing Hibiscus and mountains in the distance: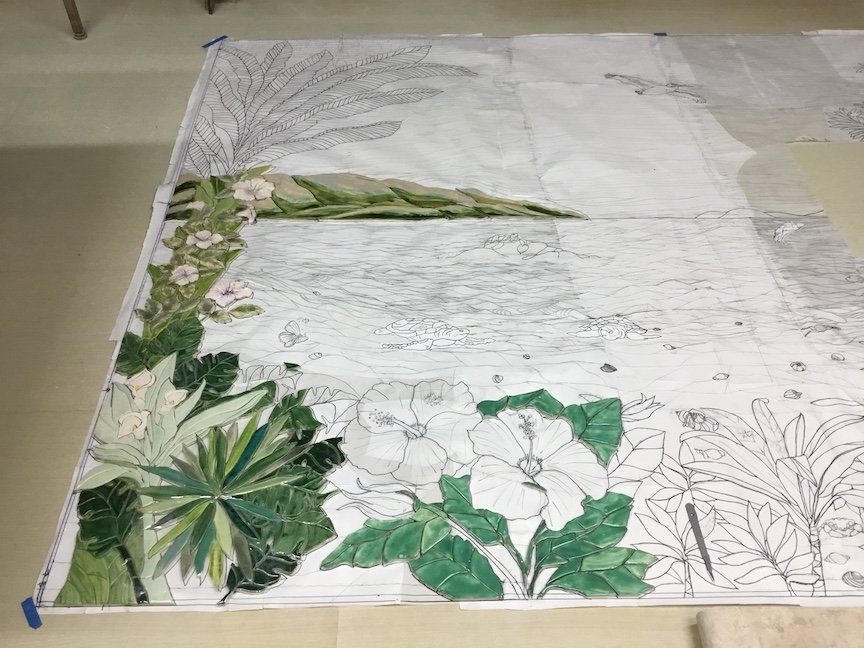 This phase of a project is always magical. After 576 hours of work (according to yesterday's count) I have been itching to see more of it together! As I put down sections, my heart is always fluttering with anticipation, nerves (does it work as well as I hoped?), and excitement.
There's much more to go, but I can see the end at this point and am ready! Have a beautiful weekend everyone and as always thank you for supporting my blog and my work, it makes my artist's life possible!
Some more posts about this project in case you would like to see some context:
https://steemit.com/art/@natureofbeing/studio-visit-visual-update-on-pool-house-mosaic-mural
https://steemit.com/art/@natureofbeing/studio-visit-glazing-the-hawaiian-landscape-mosaic
https://steemit.com/art/@natureofbeing/it-s-all-in-the-plan