Leaf Plates, retail value $22-$27 USD each
Good day friends, my giveaway continues with week 2 of 5. Today I'm giving away 2 sets of pressed leaf plates and once again there will be 2 winners, so get your name in the drawing! One set is a large with 2 small all white, and the other set is one white, one black small plates
These are made in pigmented porcelain with a clear glaze and real white gold leaf lining the edges. There is a special "luster" glaze that can be fired and has a high percentage of real gold in its make-up. Although it needs to be washed by hand, it's pretty durable and safe for tabletop use.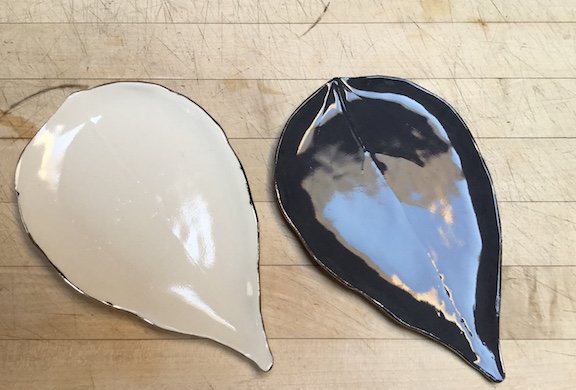 To press these plates I used leaves from a Catalpa tree that I see on my daily walk with Lucy my Yorkie. I've always loved these giant leaves some of which are as big as 12" long, and last fall I brought some back to my studio to use for these plates.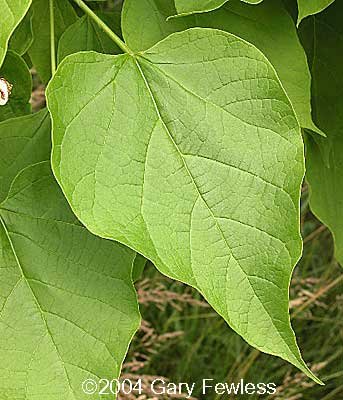 The small plates are 8-1/4" long and the large are 10-1/4" long and I think they're perfect as serving dishes, for breakfast or a snack and of course to adorn any surface.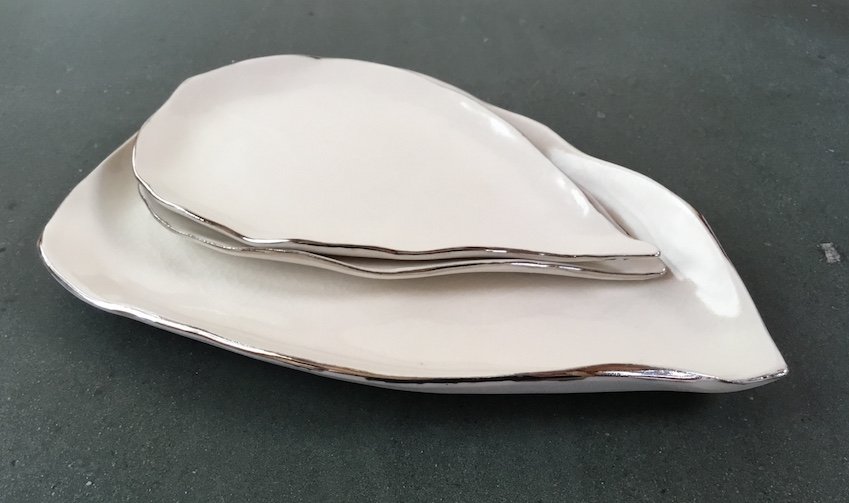 In the coming weeks I'll be giving away a mandala, little cups, some glaze paintings, more incense burners, and other miscellaneous to give thanks for all that this wonderful community has given me.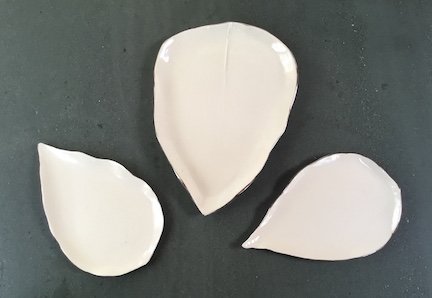 Would you like to win one? Please do the following:
Get the word out about this giveaway series by either resteeming this post or by writing your own post and tag me and this giveaway within your post.
use the tag #greatceramicsgiveaway
put a link to your post in the comments here or write a comment noting that you have opted to resteem instead.
NOTE: Steemians with mailing addresses outside of the USA are welcome to enter, but you must be willing to help with 4 STEEM/SBD towards the shipping. I'm sorry about this but International shipping rates for a box from the US are just too much to handle on top of the item.
There are no limits to how many giveaways you can enter
The contest will be over at the end of the day Wednesday June 13
I will write down the names of every one who comments below with a link to his/her post or notes a resteem, and I will draw two winners out of a super special loving cup.
The winner will be announced in a post the next day and as the winner you'll need to comment on that post about how best to contact you privately to learn where to ship you your gift.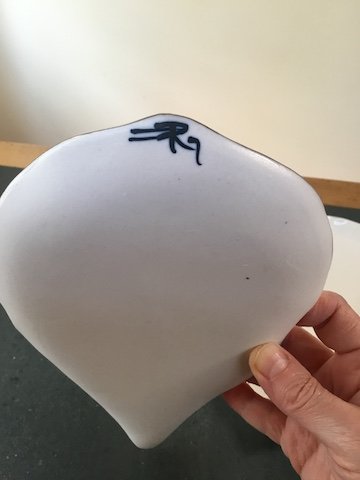 each is signed on the back
Please spread the word for my Great Ceramics Giveaway, I'd like to be able to give as many items as possible to as many people!
Previous Giveaways:
https://steemit.com/thegreatceramicsgiveaway/@natureofbeing/the-great-ceramics-giveaway-1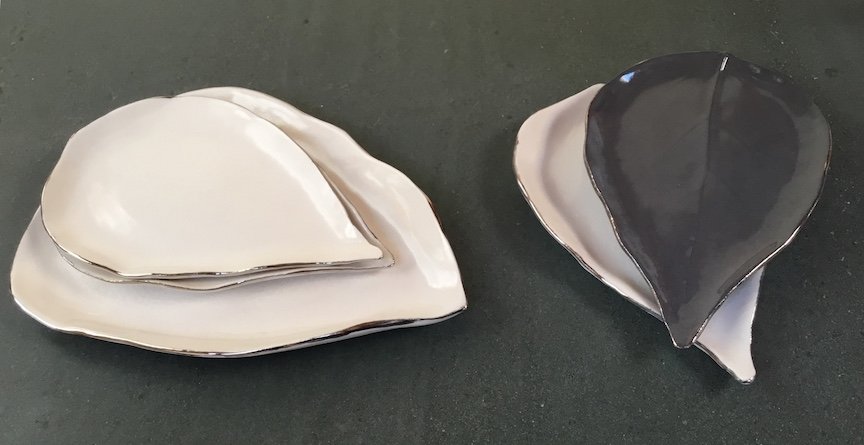 Thank you all of you Steemians for all you do here on this platform, it has made all the difference in my life!!