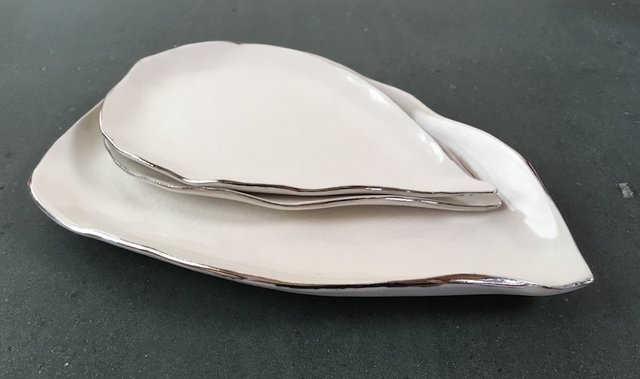 Hello Friends, thank you for participating in the second of my ceramics giveaways! This time, was 2 sets of Porcelain Leaf plates lined with white gold trim and made from a Catalpa tree, see above.
Today's drawing was assiduously overseen by Lucy, and the winners are……….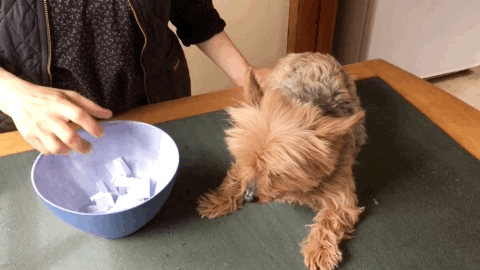 @meanmommy33 and @yahialababidi
I want to thank everyone who entered and those who spread the word in any way! The more people who enter, the more I can give away over the coming weeks.
As a winner, please message me on Steemitchat - my name there is Ruth Greenberg- or email at ruth@rfgtile.com to let me know your mailing address please and I'll send this to you in the next week.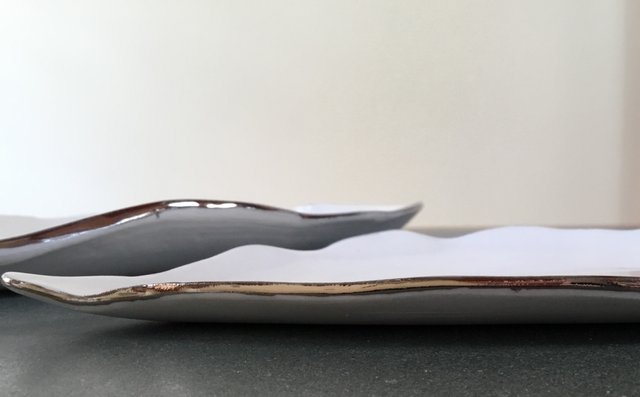 No matter how busy I am, Steemit never feels like a chore, only something I yearn to have more time for! Life has ramped up to a level of intensity that I can hardly put words to while finishing up my mosaic mural project and preparing to move across the US yet I seem to need to find at least tiny bits of time for Steemit. Once again I see how much I appreciate this platform and all of you, THANK YOU!!
Stay tuned for a studio update and the next thegreatceramicsgiveaway coming soon and thanks again for your precious support, it means the world to me!