Exhibition "Night Expeditions" Opening by Endija
Working hard always pays off! I spent all my summer sketching, drawing, putting all my ideas together and bringing into life my imagination. Now, happier then ever I can proudly say my very first exhibition is open!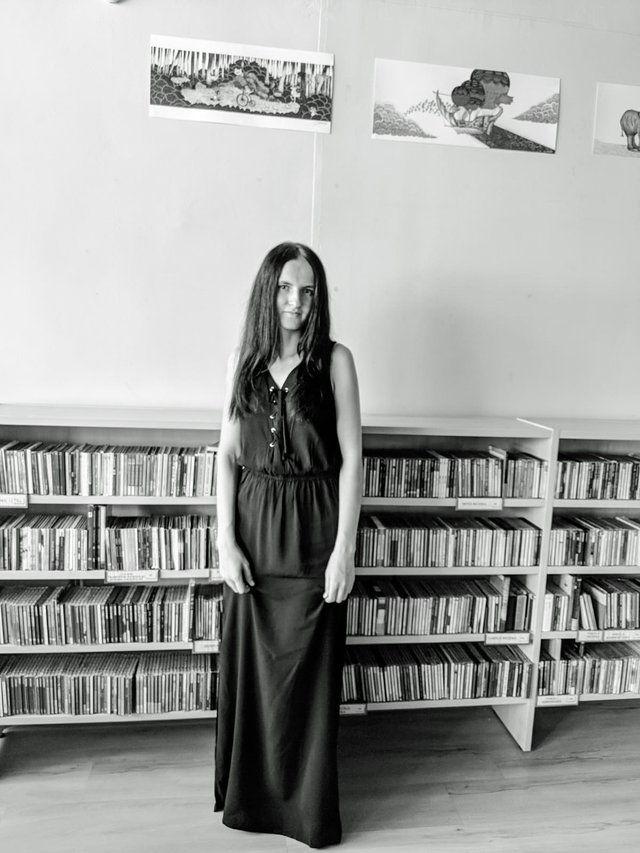 I called it "Night Expeditions". There is always a question about how and why it will be named. For me it came really easily. I knew where I am going with it and what i want to say.
My very first exhibition is open until 1st September in Riga Central library!
I am extremely happy and proud of myself that I did it!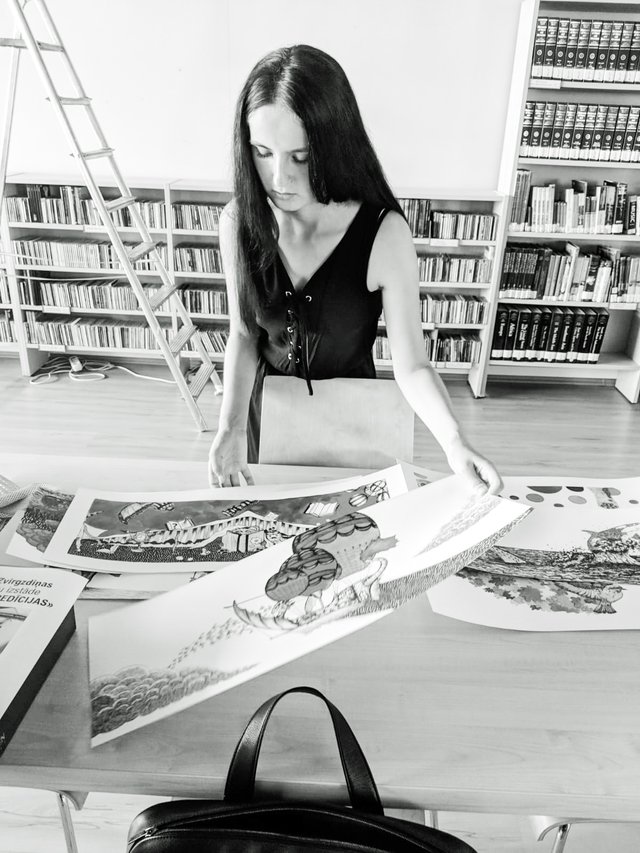 For many people it may not be a huge step closer to dreams or a big milestone, but for me this is what I was working on my whole life. When I was little my big dream was to have exhibition in a library. Now, years later I have one! This!? Is just begging.
I started With Nothing. I ended up with exhibition, which some people call it just a "show" because it's not in art gallery. But. I loved books since I can remember. Always with a book was my mom so I am now. They tought me what is empathy and how it works, hustle and self expression. Oh, and yes, imagination. Without them, I have no idea where it all would go. I'm in my happy place, around art and books. All at once.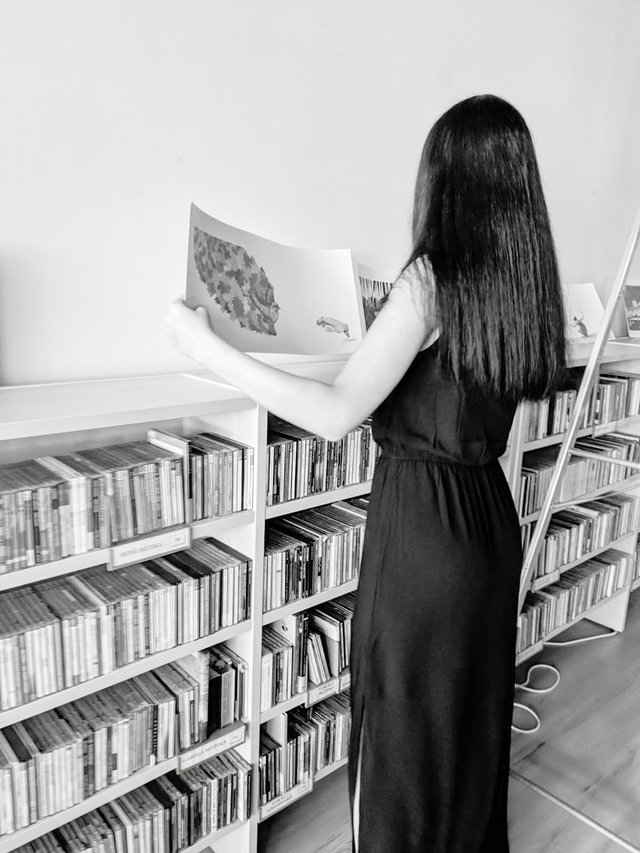 To make these art works and express them how I want and is in my head I was thinking about different moments in my life the past year and how it made me feel. Once I did that(actually to get exactly the way it was back then I was constantly thinking about it), and music helped a lot too. It's some way of a connection. And once I finished each drawing, I felt that stone from my heart was gone. Of course, not from all the things, because from some I will have scars forever. But. I felt free again. In my heart and mind.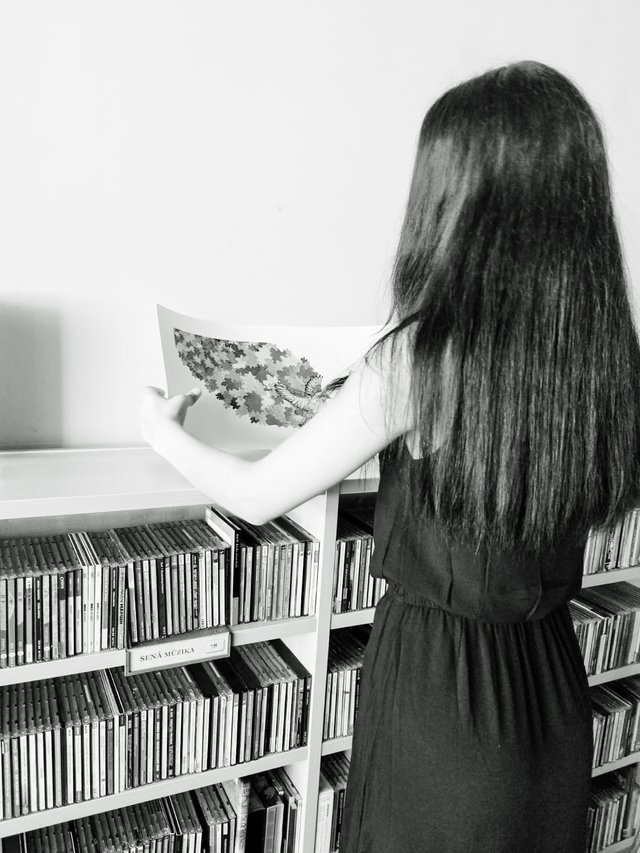 Behind each piece is real story. Maybe title of it says something, but maybe not. Some of the people have became an artworks. (And no, not as portraits. Every art piece I made gives me the same feelings that each person gave to me.)You never know. Even for many people it can not be the same understanding about the work, but deep in my heart I know what it means to me. And that's the most important thing.
I never stopped dreaming and working hard. And never will. Patience is the key! At least, in my case.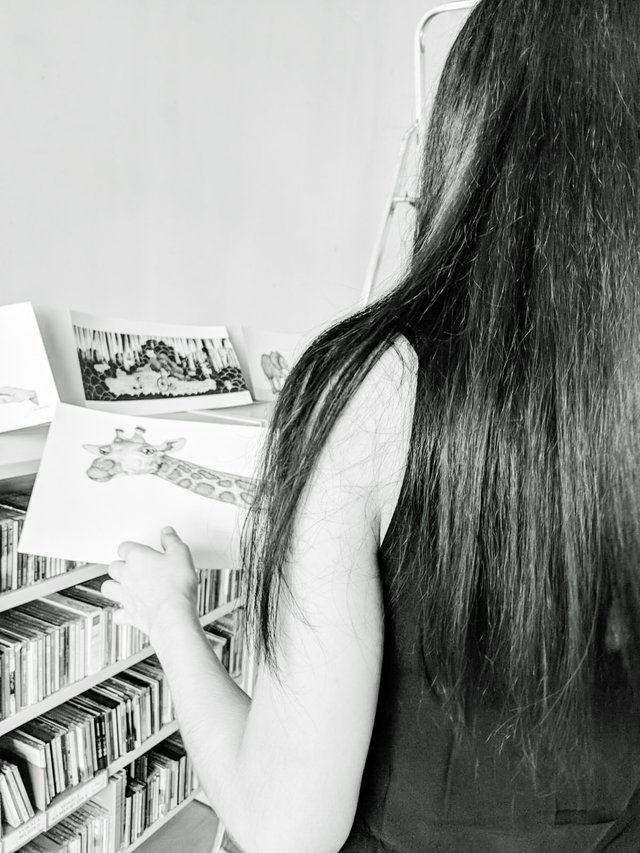 Now You know the reason why I have been so silent last couple of months. With hope for your understanding, thank you for reading. I will post more of my exhibition this month and feedback I have got. And, of course, art works too with meaning behind them.
Thank you for being part of
my journey!
With love,
Endija