Daily doodle - Moar glazing!
Greetings 😃
After my first attempts at negative painting and multiple masking yesterday, I was determined to do better, so I made a few more attempts.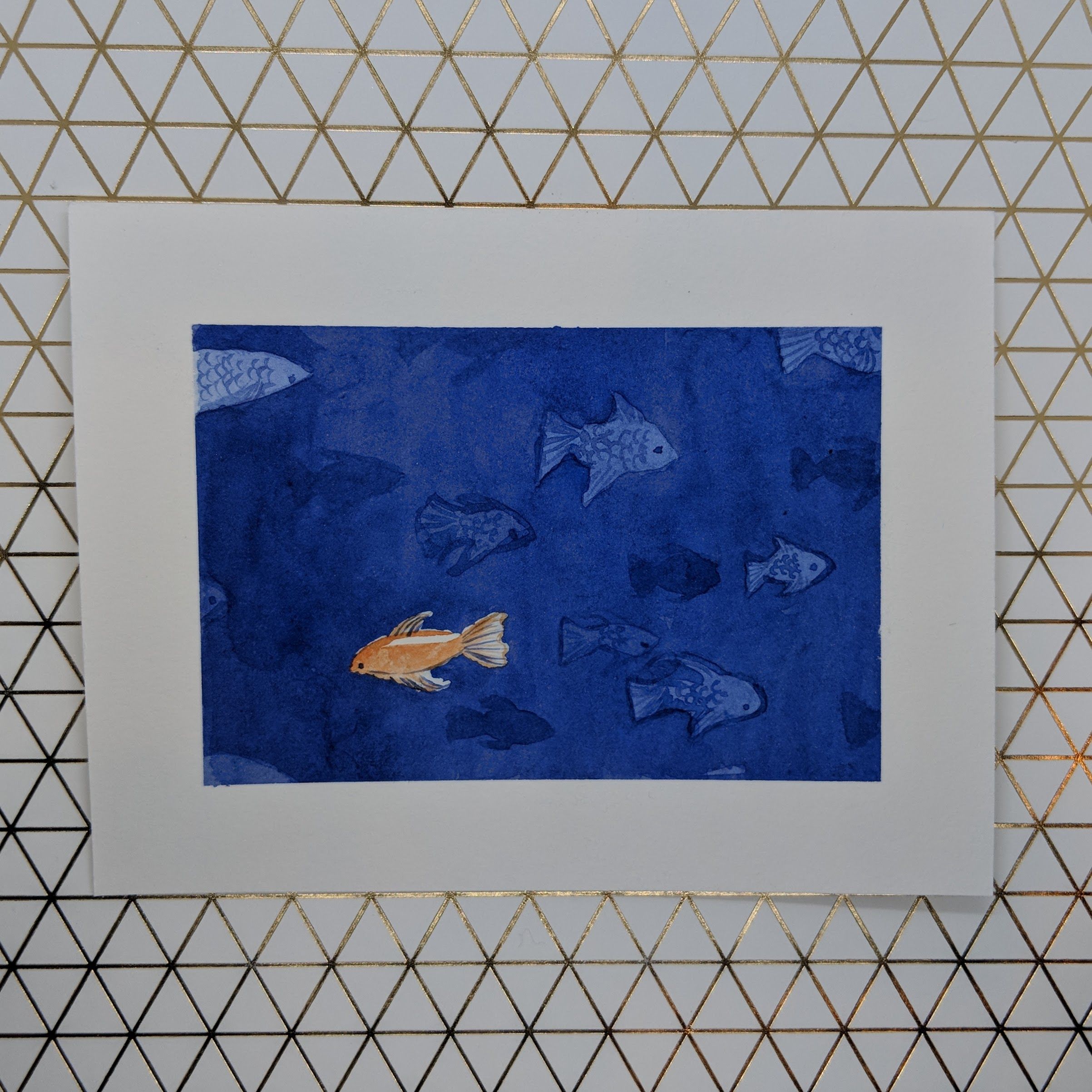 A simple rendition of an idea I've seen many times in many different ways - excited to paint this again later!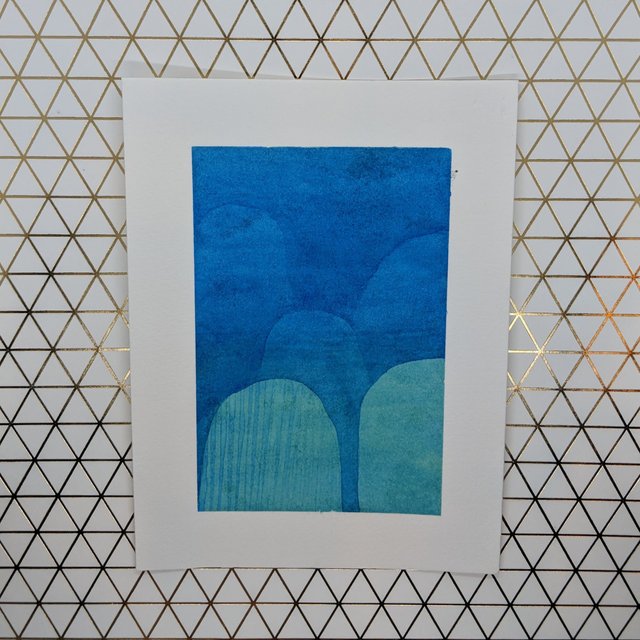 I thought large, easy shapes would make this exercise easier - in this attempt, I didn't achieve the contrast between foreground and background shapes that I was aiming for, so the background shapes are lost. I admit, I might have given up on this one too soon.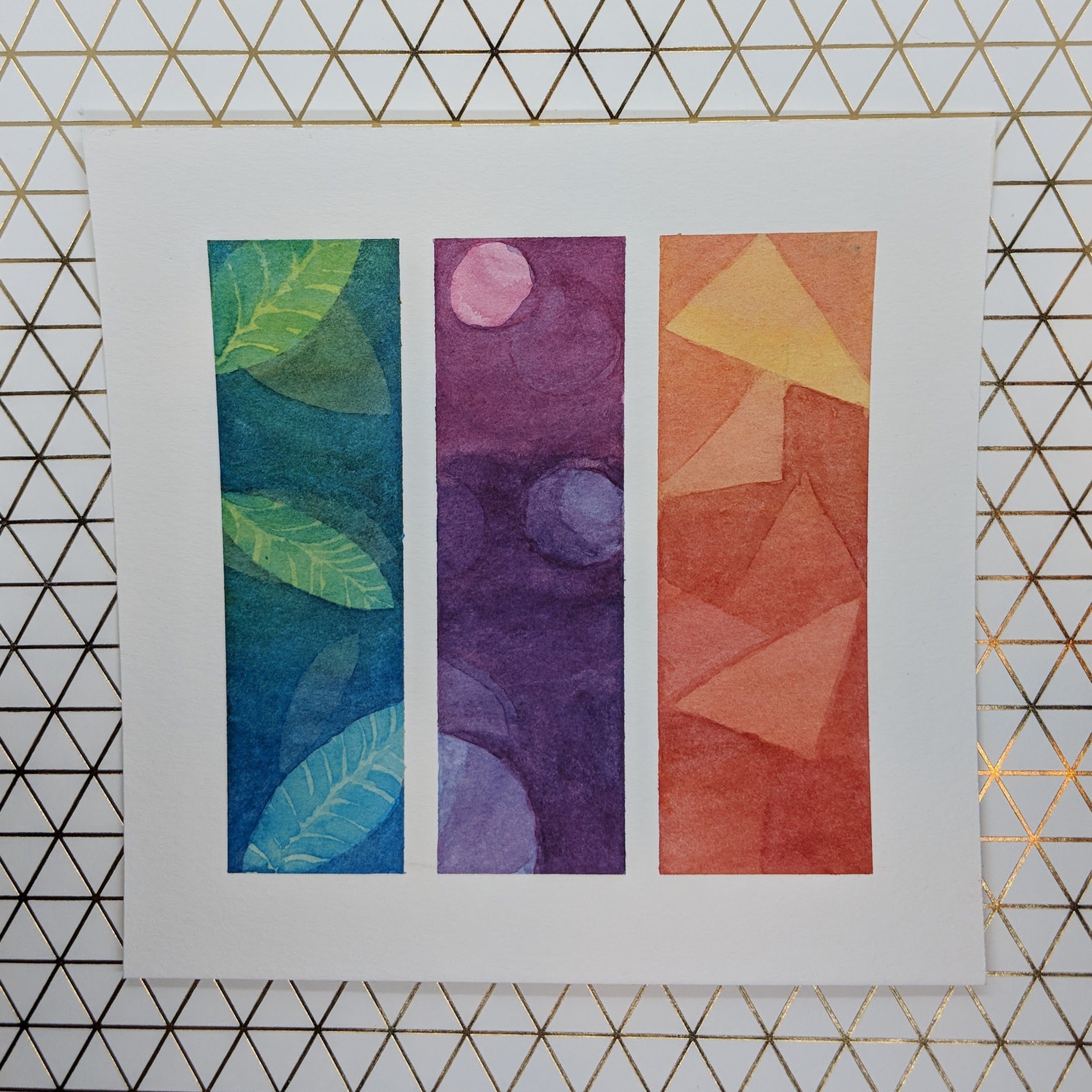 I used washi tape to mask off thinner rectangles to focus on controlling the water and pigment on my brush - In some areas, you can see my brush strokes as I frantically tried to paint around shapes.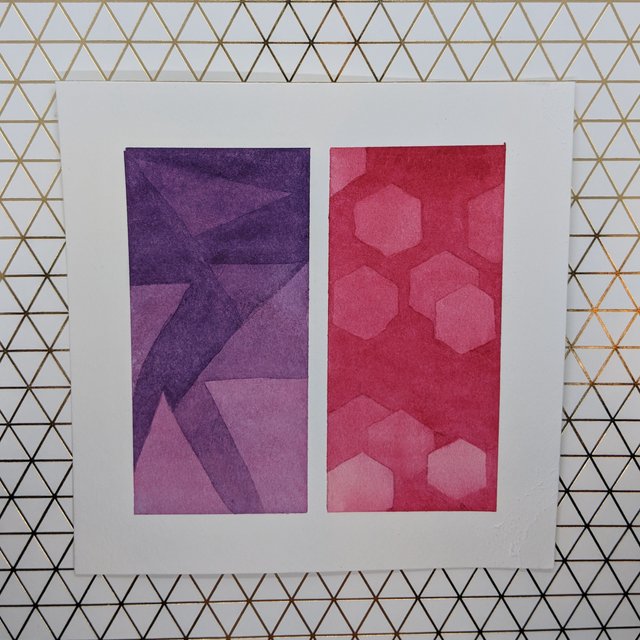 Progress! Not perfect, but a promising end to today's practice
The first two doodles were painted on Aquabee watercolor paper, the second two on 6" x 6" Canson watercolor paper, using Da Vinci Artists' Watercolors and Silver Brush Black Velvet #6. Photos taken with my Pixel 2.
I've read and heard that cheap watercolor paper is more trouble than it's worth - however, I'm comfortable burning through my cheap watercolor paper with these kind of exercises to build my confidence before pulling out my more expensive watercolor paper.
***
What are your favorite supplies to use?

Until next time!



Previous daily doodles:
Surreal Betta
Monstera Leaves
Mmm...donuts
Simple Peonies
Mexican Gold Poppies