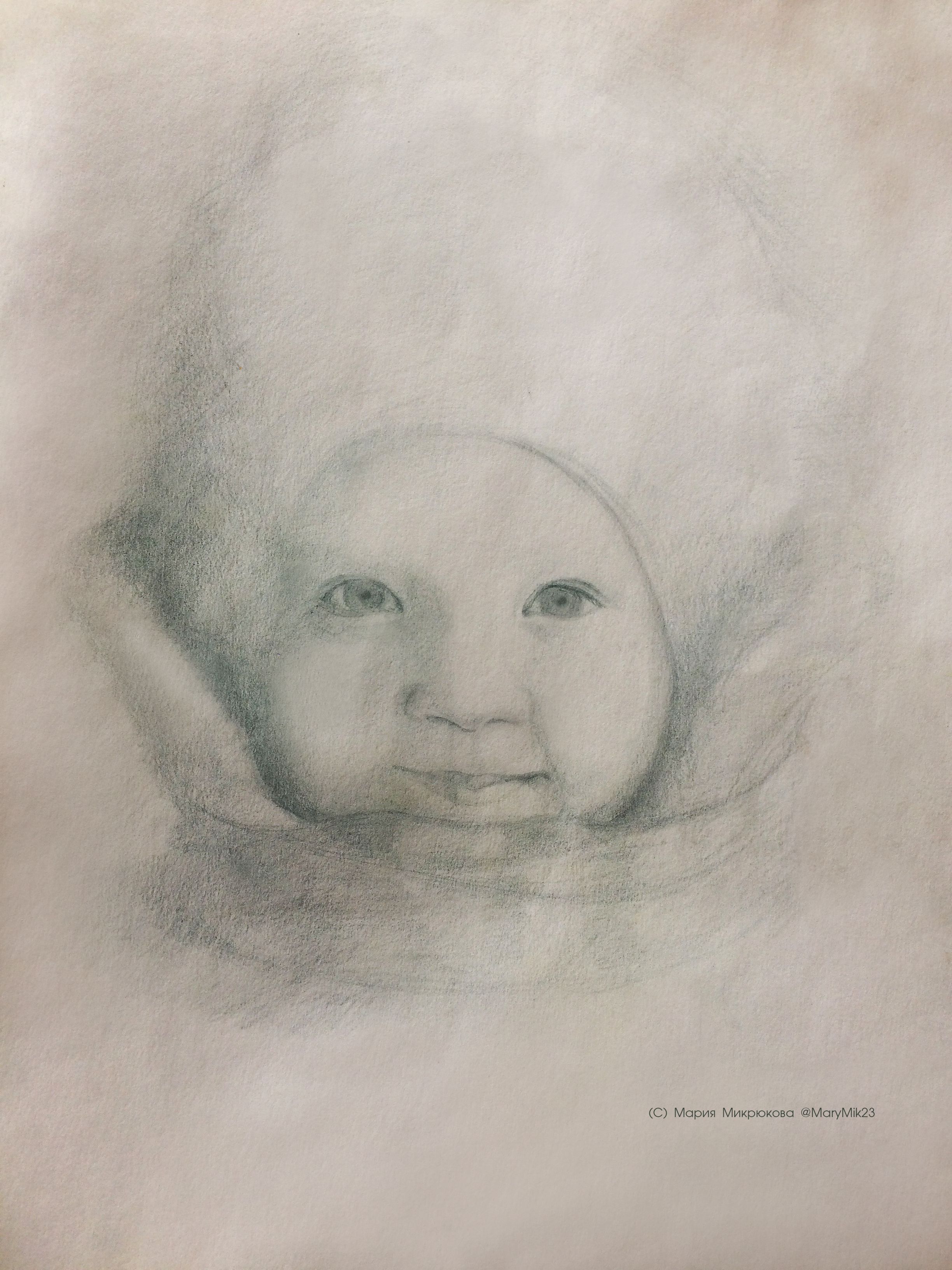 Click on the picture and you can see the picture in a big size
---
I made a sketch of a little girl with a watercolor pencil.
This is a very convenient material for graphics - soft and gives a good shade, it's nice to work with. The format of the drawing is A3.
My original drawing is published for the first time.
@marymik23
---
References to my artwork published on the Steemit:
Lunar landscape in the color of cappuccino
Quick etude pastel "Sunset over the Volga"
Oil painting. Still life with a green jug
Graphic portrait of a girl
A quick pencil drawing "The well"
Etude oil painting "The Old Bath"