As we see the Venezuelans the streets of our country.
Hello Greetings to all Steemiants and Artzonians. Today I want to talk a little more about the situation in Venezuela but this time with more photos to see and verify that what they say about Venezuela is not only lack of food, it is also that the areas of the country are very neglected and that comes more sick and even dead.
Today I will talk about various issues regarding the situation in Venezuela. Make a drawing for you entitled "Grandpa eating from the garbage" As it sounds his name comes out in the picture and the drawing, I hope you can appreciate it and feel the hunger suffered by Venezuelans every day.
I present Mr. Jose, Whenever I can buy food for myself, I try to help people who really need help like him. Mr. Jose always thanks me and says hello because he knows that the situation we are going through is mutual, but as we help each other, we do it little by little. Today I saw the gentleman looking for me to eat in the trash and I just started to think if it is what I want for my daughter and me, or if that also touches us, look through the garbage to eat.
This is one of the most depressing things that I have seen and I want you to see it and also support Venezuelans like me or like the grandfather jose.
Parts of the drawing:
Part 1.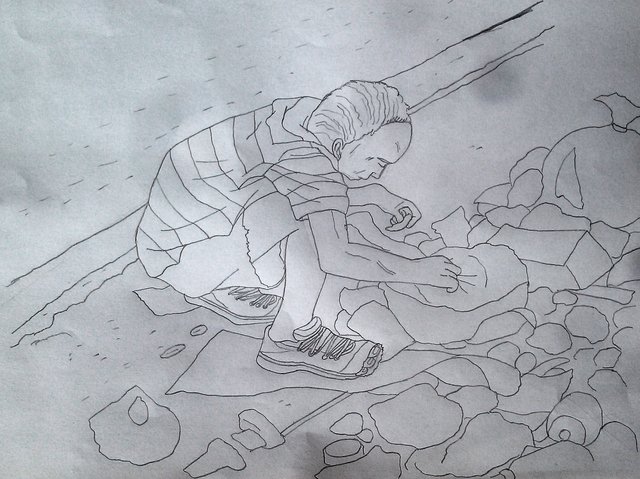 Part 2.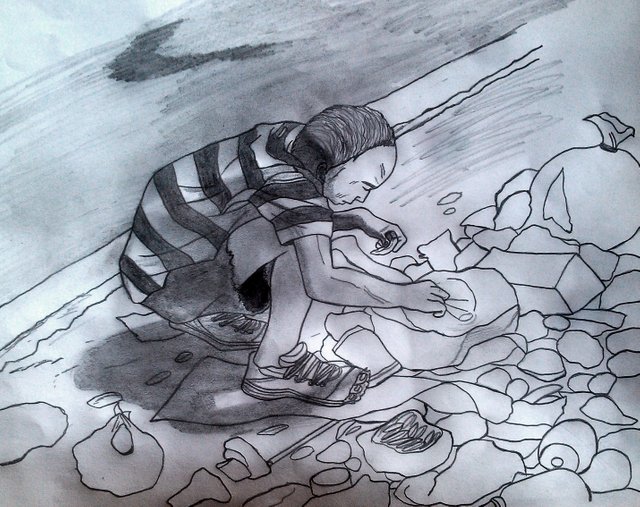 Part 3.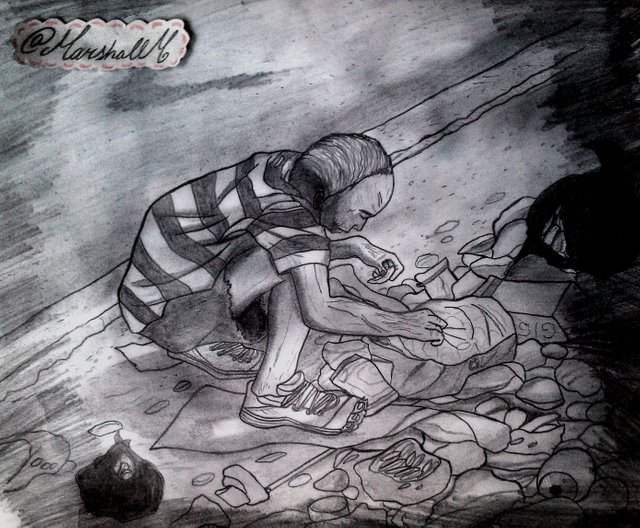 Part 4.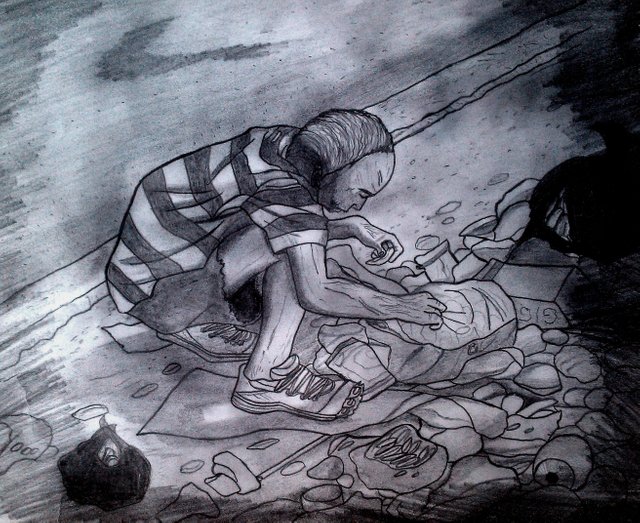 I hope you like the drawing, and that you can feel the sadness that I feel or that many people feel to see old Jose eat of the garbage, I help him when I can and need help. This is another case of the difficult situation that we present in Venezuela, Thank you very much.